Art Art &Bill Peckmann &Books &Daily post 12 Oct 2012 05:30 am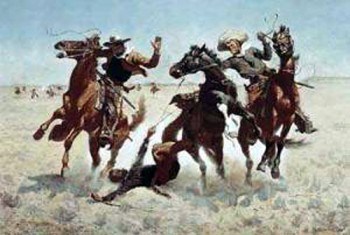 – I have a love/hate relationship with western art. The truly great, such as Remington, give a power and majesty through an extraordinarily honest approach to the world they found, pristine of the footsteps of western man. Many of the later followers are not quite as brilliant to my taste. I appreciate the extraordinary artistry and craftsmanship of many of these painters, but they stand on a plateau much lower than that of the great. Of course, there's a wide variation among these artists, and they were searching for something very different than a Remington or a Charles M. Russell or Albert Bierstadt.
Bill Peckmann has sent some beautiful works of what seem to be predominantly early 20th century art. There's a nice variation among the artists, some are on the genius level others aren't quite as great. Some such as Thomas Hart Benton don't seem to fit properly into the overall scheme as a "Western" artist. He seems more like a Mid-Western painter, a WPA artist, rather than a Western one, but I'll post anything by him anytime. He's exceptional, to say the least.
Here are Bill's comments:
Growing up in the Bronx with all of that asphalt, bricks and mortar years ago, it was very easy at that time to become enamored with the wide open spaces and succulent sagebrush scenery of comic book, movie and TV westerns. Like all first loves, those images had a way sticking with you through life. (In most of those oaters, I'd say the scenery often got the upper hand with a lot of those gunslinging heroes.) Somewhat older now, (and hopefully with a little better handle on the arts) it's nice to see that 'fine art' western painting still has that same ability to make you want to become an ol' cowhand.

Here is a sampling from different art books of a few of the artists who captured the best of the West.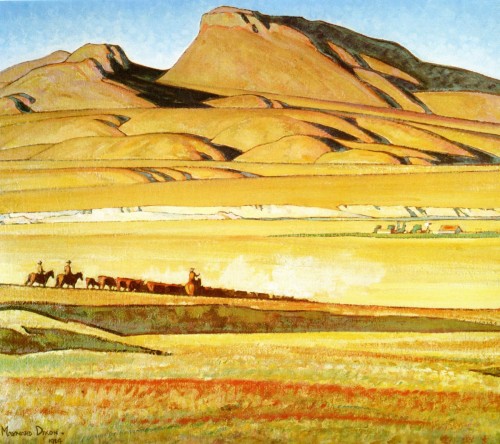 1
Here is Maynard Dixon. (IMHO one of the greats, a western Edward Hopper.)

2
Maynard Dixon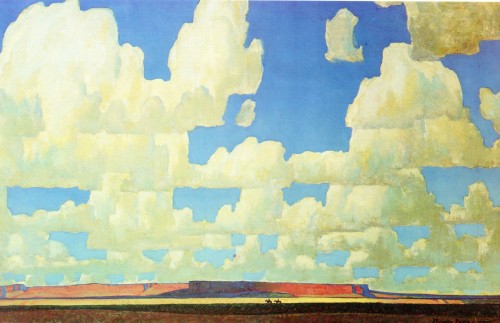 3
Maynard Dixon.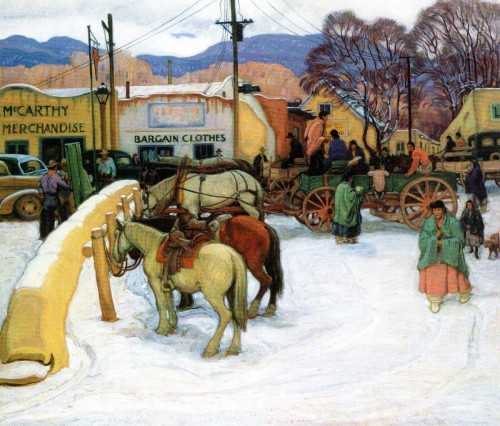 4
E. Martin Hennings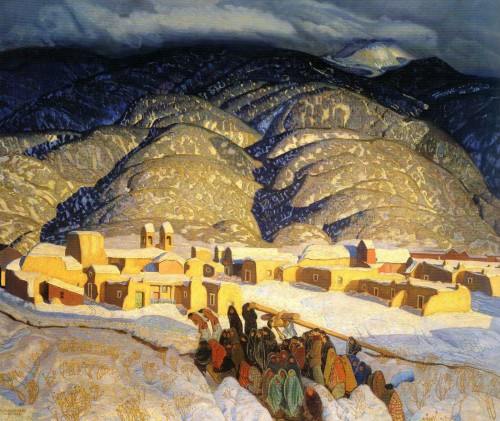 5
Ernest Blumenschein.
(This painting still floors me every time I look at it.)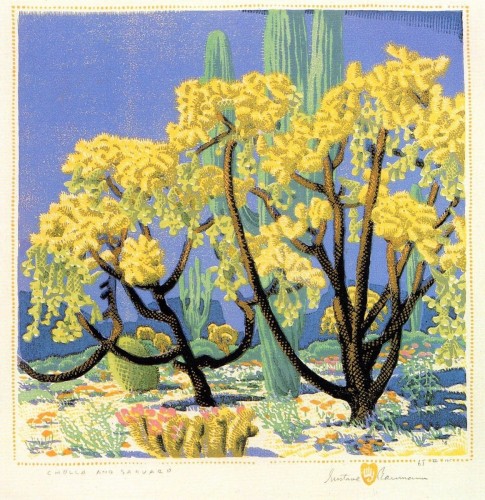 6
Gustave Baumann.
A western woodcut artist, a niche he made all his own.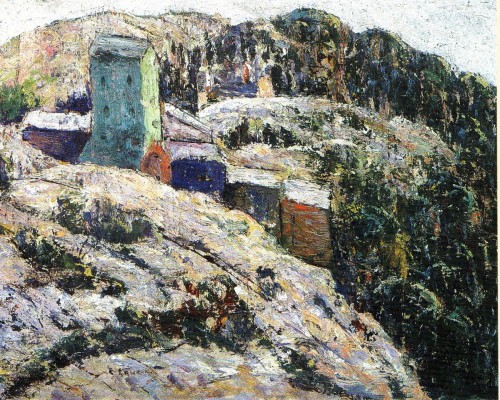 7
Ernest Lawson.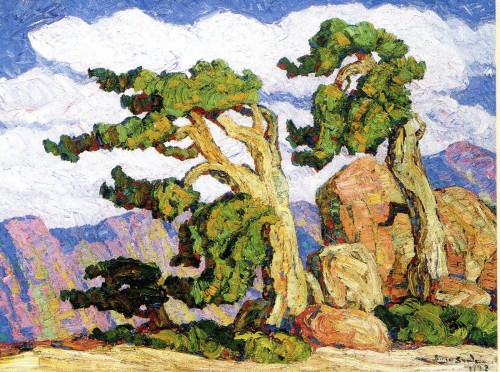 8
Birger Sandzen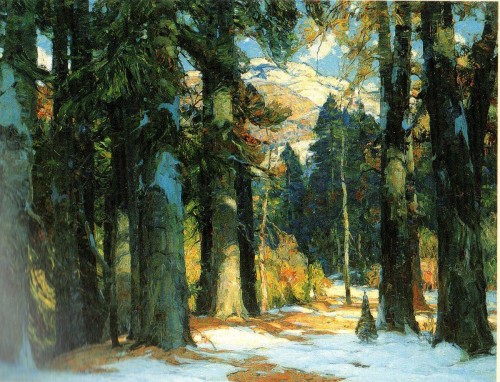 9
John F. Carlson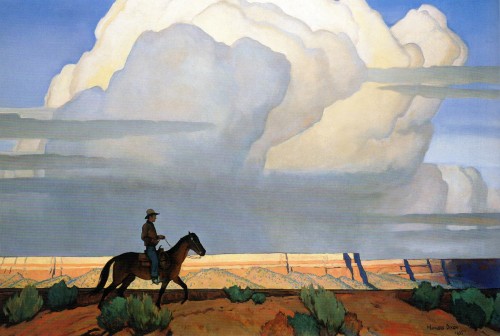 10
Maynard Dixon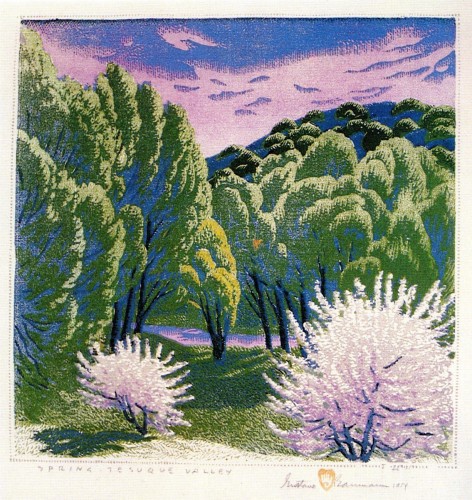 11
Gustave Baumann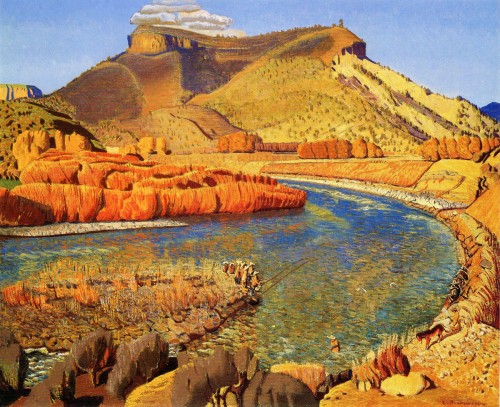 12
Ernest Blumenshein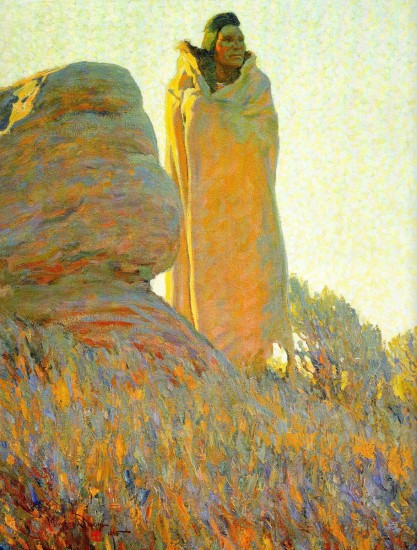 13
Maynard Dixon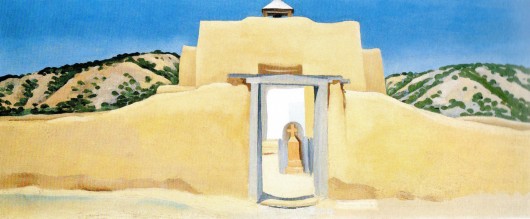 Georgia O'Keefe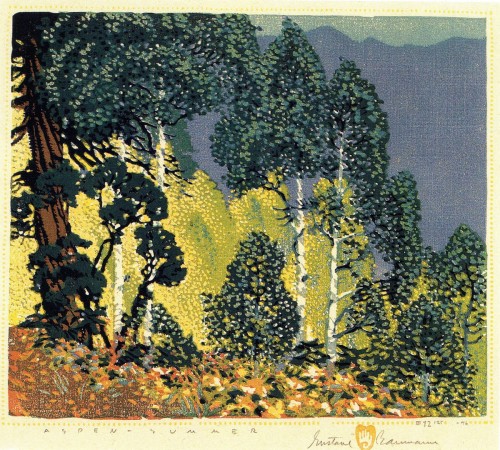 15
Gustave Baumann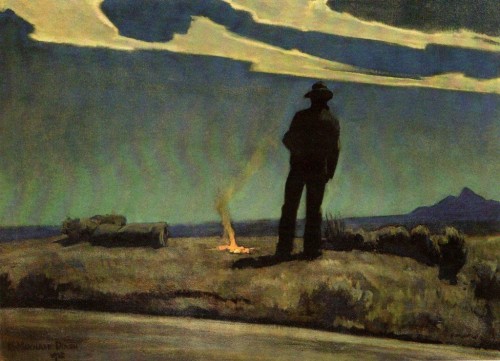 17
Maynard Dixon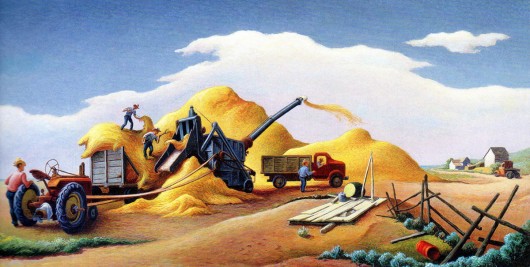 Thomas Hart Benton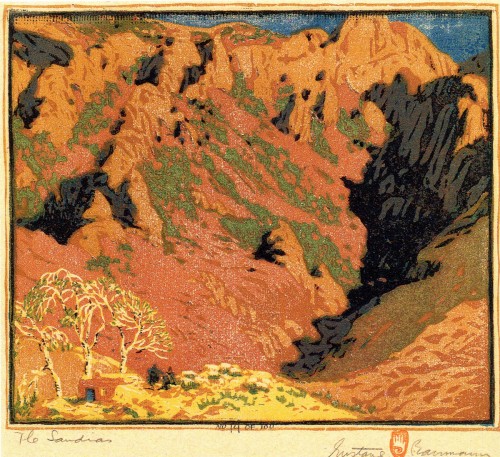 19
Gustave Baumann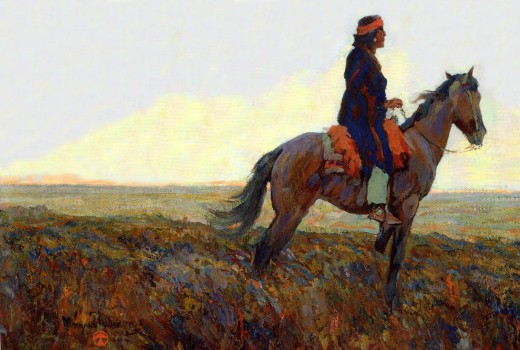 Maynard Dixon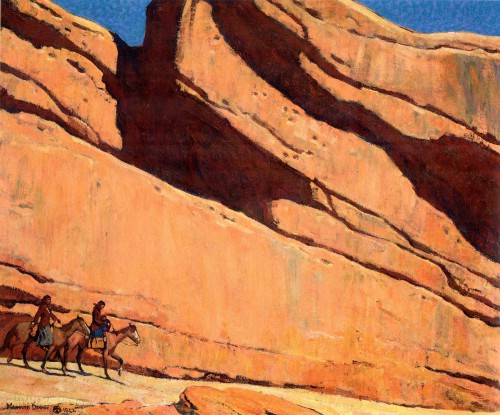 21
Maynard Dixon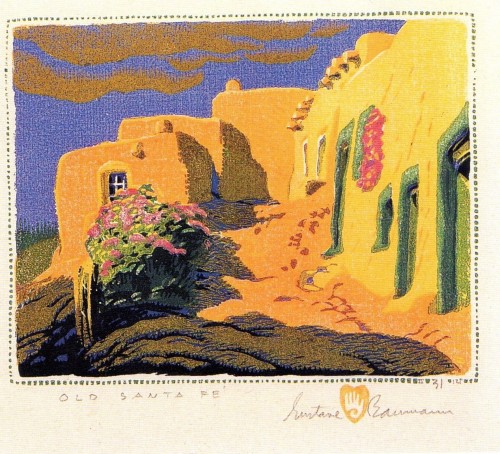 22
Gustave Baumann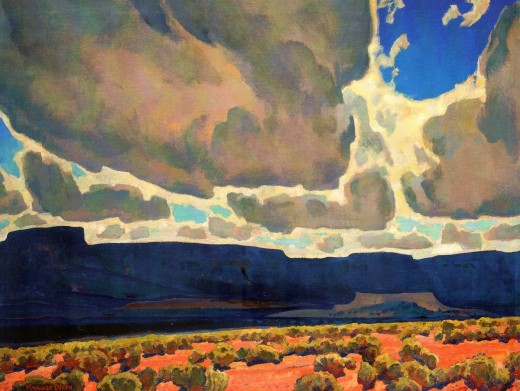 Maynard Dixon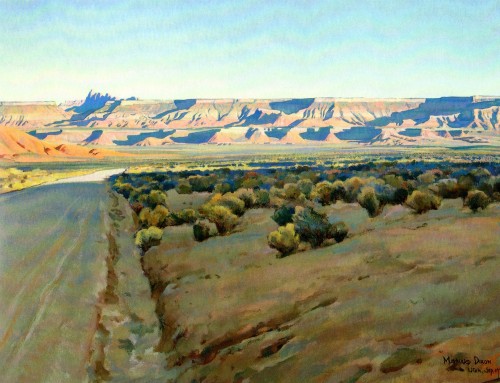 24
Maynard Dixon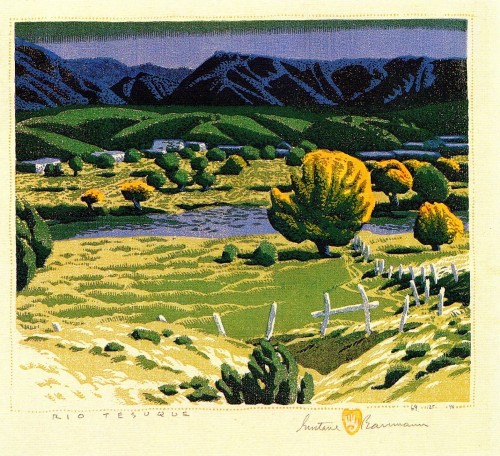 25
Gustave Baumann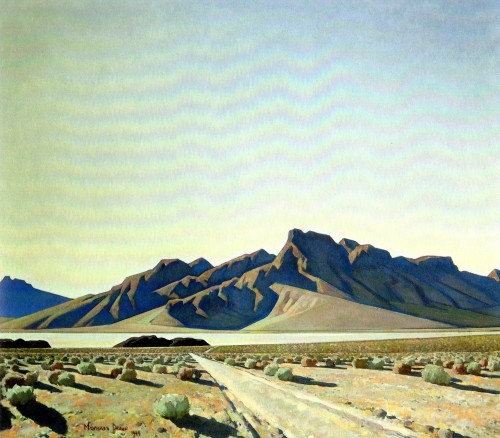 26
Maynard Dixon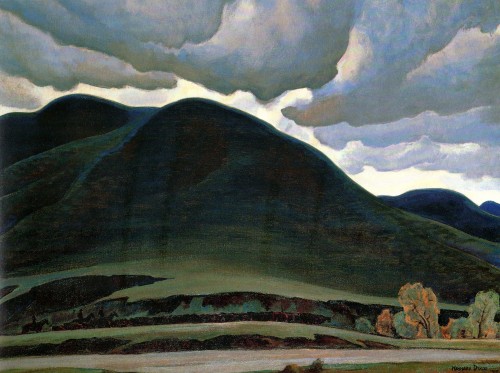 27

Maynard Dixon
6 Responses to "Western Art"
Leave a Reply