Animation Artifacts &Art Art &commercial animation &Layout & Design &Models 17 Oct 2012 06:21 am
- Fred Mogubgub was a rare bird in animation. He was truly out there. Maybe today we'd say he was ahead of his time.
He was a close friend of Vincent Cafarelli's and did some creative work with their studio. He also left a residue of artwork behind him. I located a folder of layouts and such artwork.
There's also the program for his Memorial service. I've decided to include that here in this post.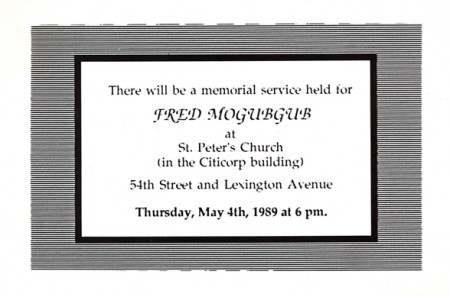 Invitation to the Memorial Service.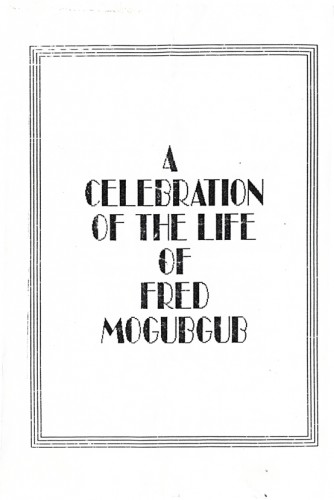 The cover to the Xeroxed program.
Here are a series of drawings Fred did for a Yakov Smirnoff "Funfacts" piece for ABC tv. These were 20 second spots for the network.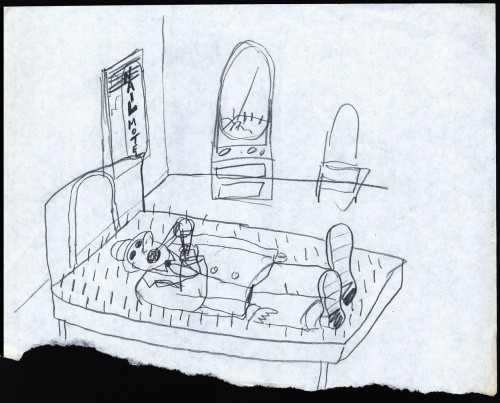 1
2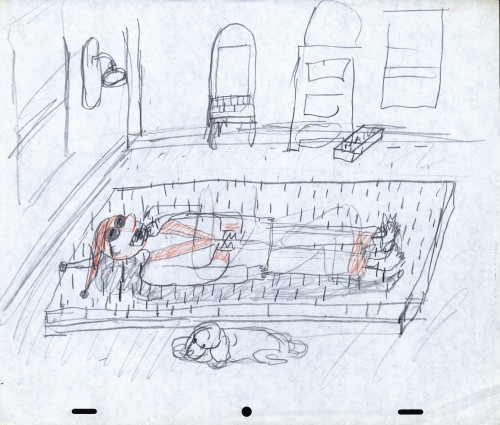 3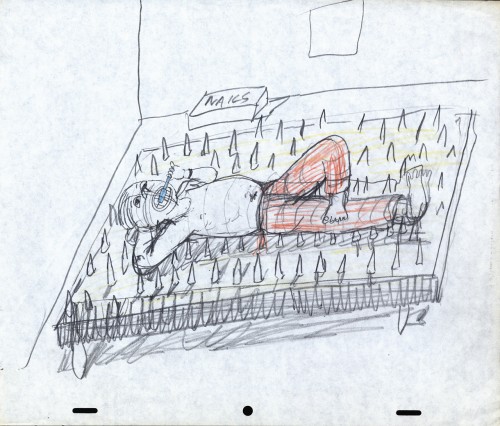 4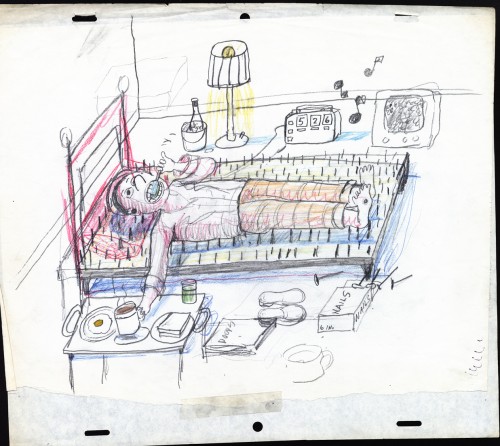 5
Here are some randy gags Fred drew – studio gags.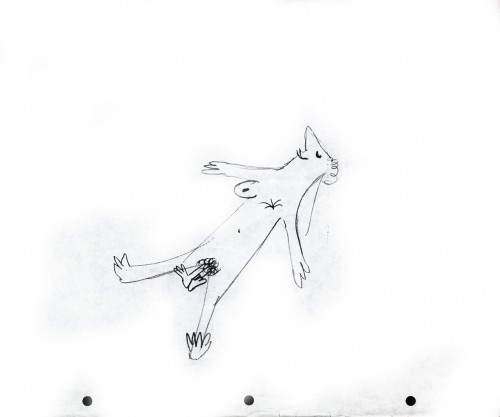 1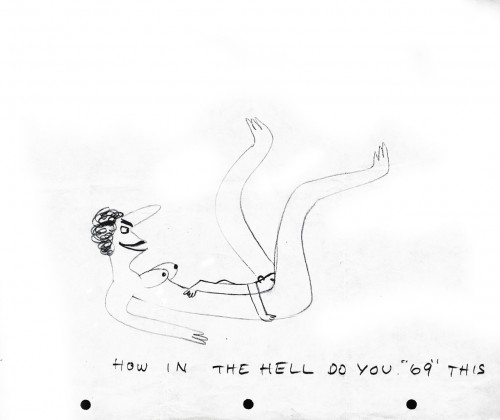 2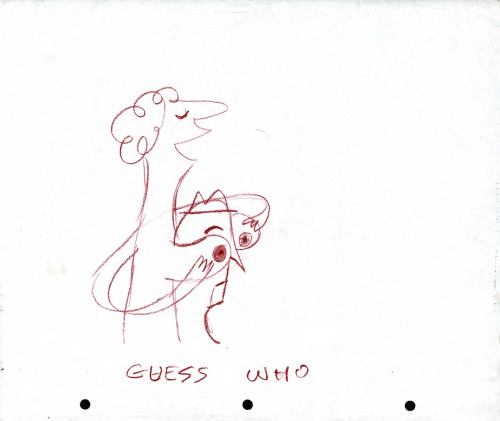 3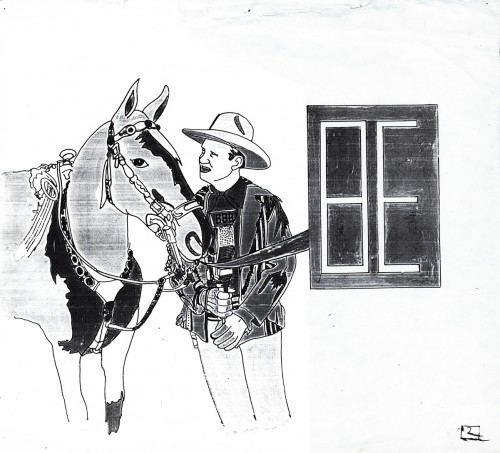 4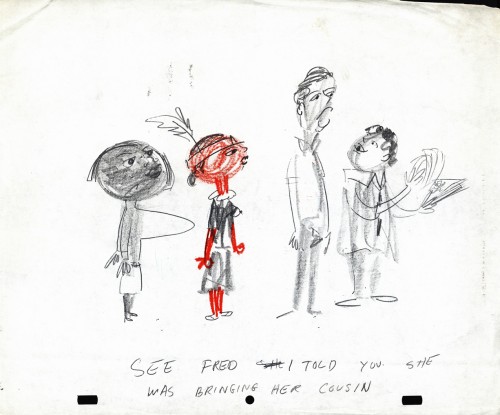 5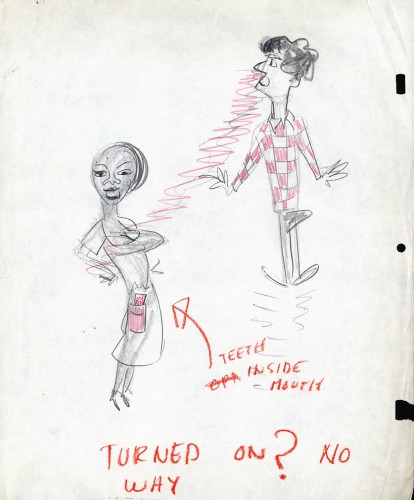 6
Fred had to balance the commercialism with the art.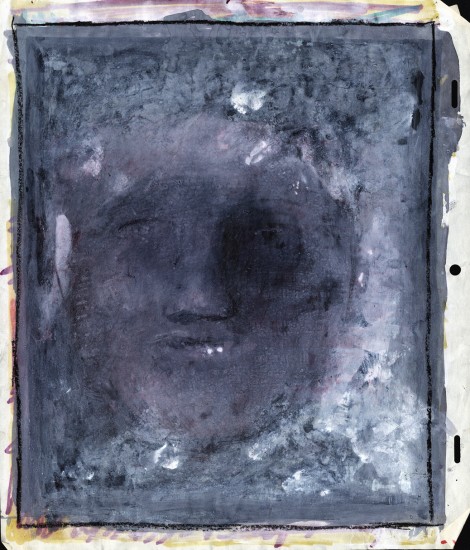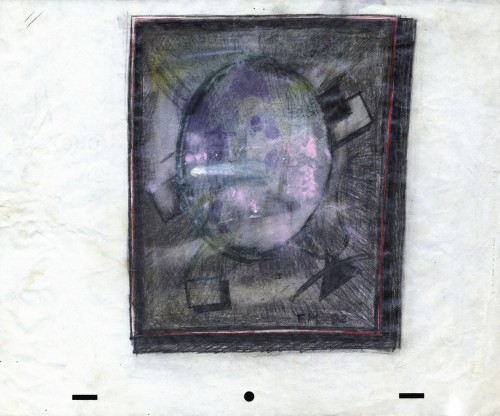 2 Responses to "Mogubgub 2"
on 17 Oct 2012 at 8:03 pm 1.Matthew Koh said …

Have you experienced all round pegs before?

I had one.

on 17 Oct 2012 at 9:38 pm 2.Michael said …

The all round pegs here is just 3 hole loose-leaf paper. That's what Fred drew these cartoons on.

In animation, a number of studios used three round pegs. The Fleischer pegs were often all round holes, but they were the same size as Oxberry pegs and Oxberr animation punched paper fit over those holes. Fleischer had their own system.
Leave a Reply