Articles on Animation &Books &Comic Art &Disney 15 Oct 2012 06:35 am
- Bill Peckmann told me about Hank Ketcham's autobiography, The Merchant of Dennis the Menace: The Autobiography of Hank Ketcham. I wasn't aware of it. I learned that there was a chapter on his work at the Disney studio, and Bill said he'd scan it for me. So, I was pleased and excited and knew it'd be a great piece to post here. And it is.
So this is the first part of the book's chapter, well worth the read. If you're interested in the book, it's still available on Amazon.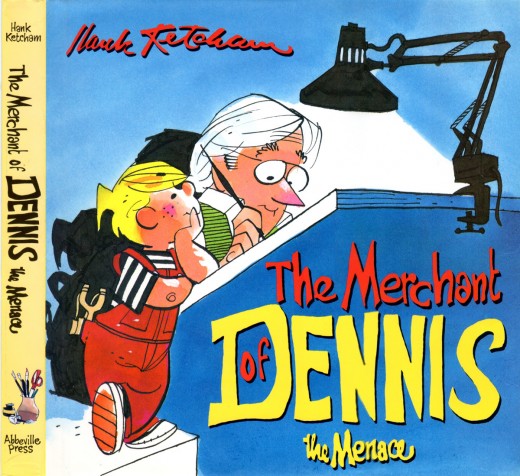 The book's cover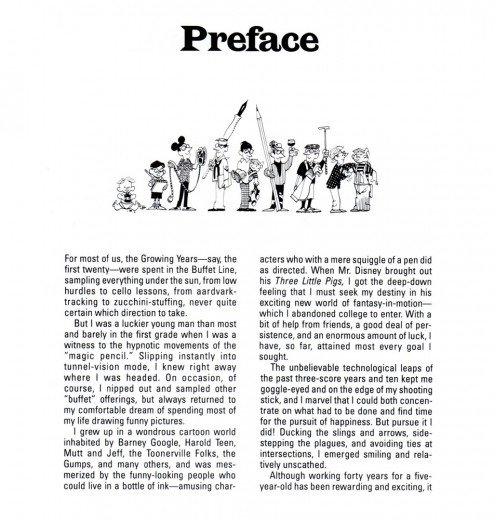 2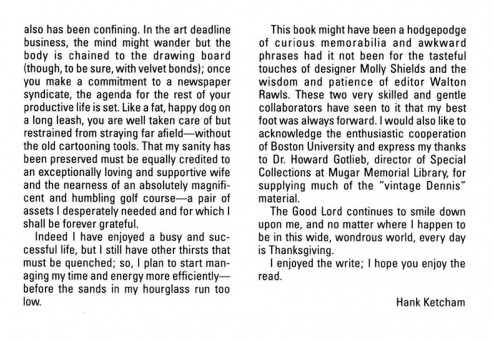 3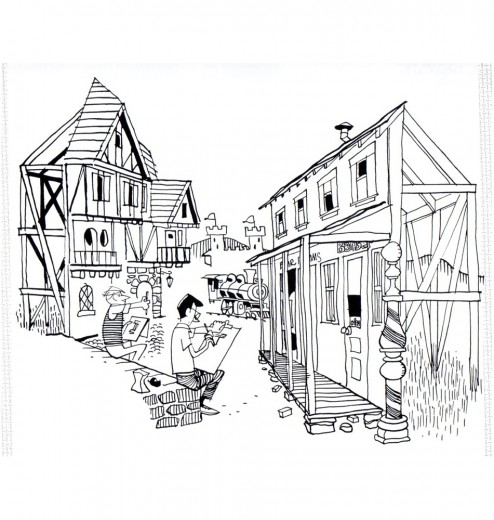 4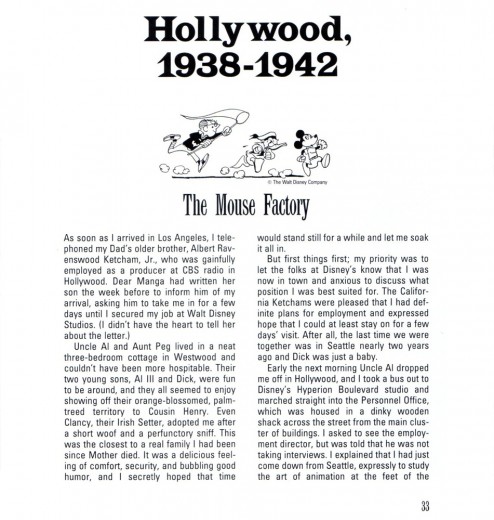 5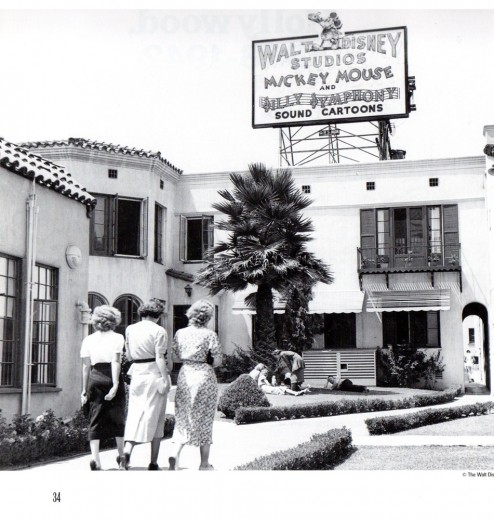 6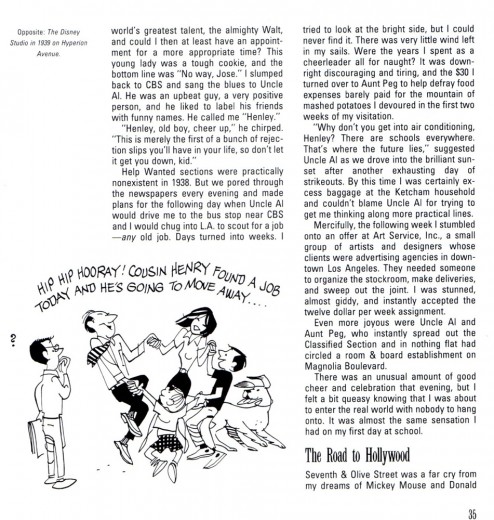 7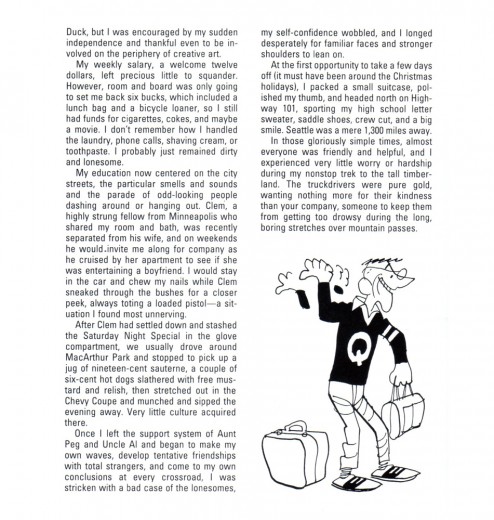 8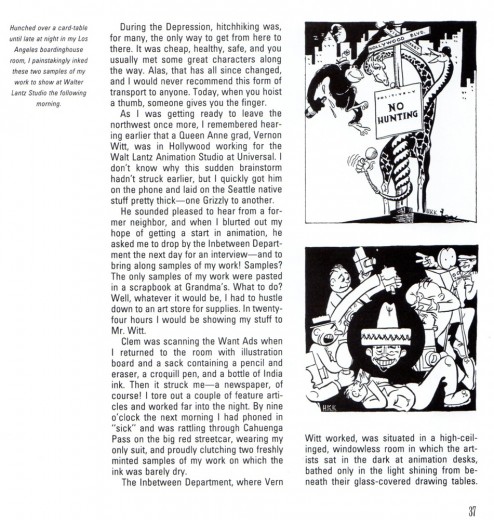 9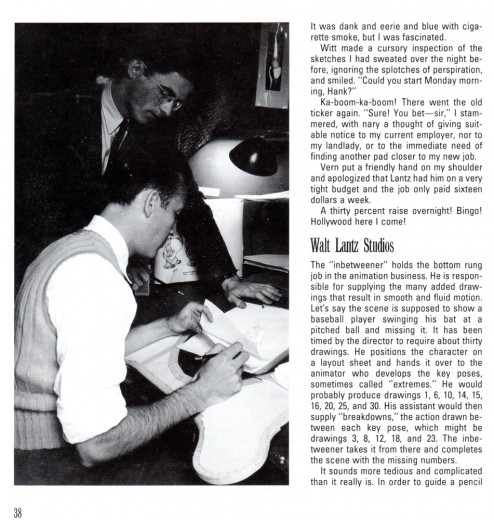 10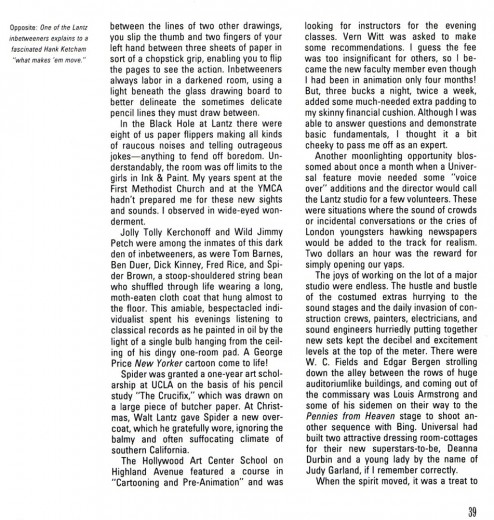 11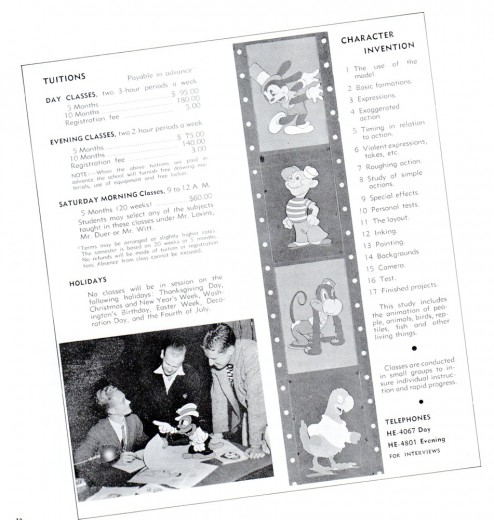 12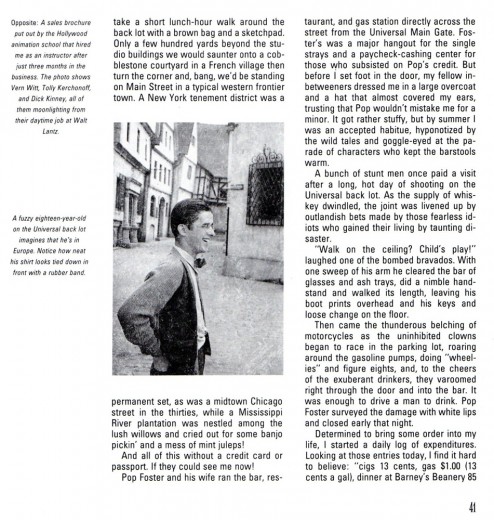 13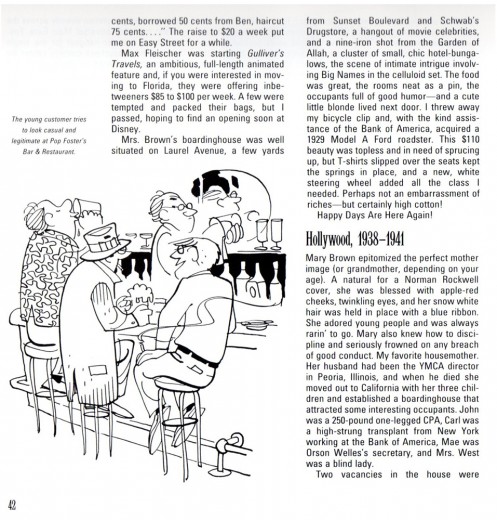 14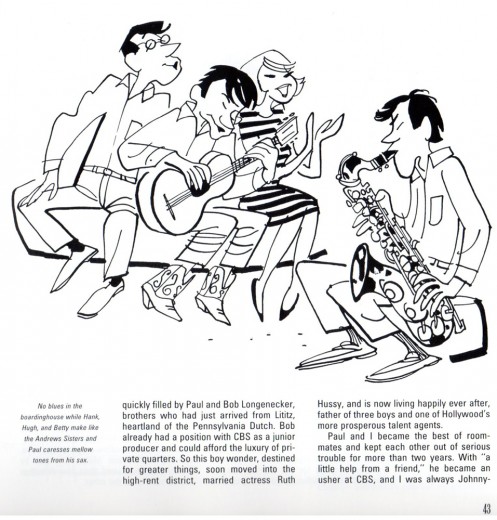 15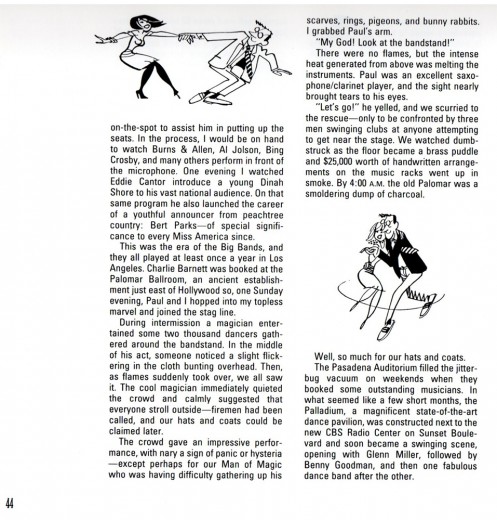 16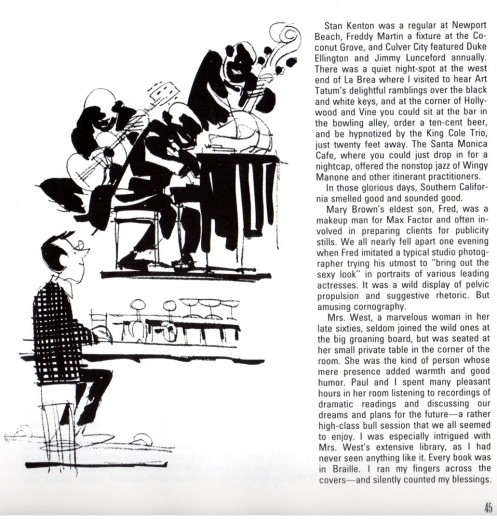 17
The second half of this chapter will come on Friday.
3 Responses to "Hank Ketcham @ Disney – 1"
on 15 Oct 2012 at 11:50 am 1.Dilworth said …

Fantastic bit of history! Note how $3 a week added much needed resources to his family!! What has happened to the value of our currency?

on 15 Oct 2012 at 2:28 pm 2.Tom Minton said …

I was fortunate to have heard Mr. Ketcham deliver a talk to a group of animators at Warner Bros about 18 years ago. When asked how he was able to have written and drawn one comic strip over such a long haul he was quick to explain his preferred method of working. "You've got to delegate, or you'll go insane!" Ketcham evolved that approach to a point where he used several writers and artists who faxed him their contributions and he judiciously selected what to use in the Dennis the Menace daily comic strip. When it came to animated versions of his own character, Ketcham did not spare the criticism. Having worked at Disney during the golden age of animation, he had high standards. When someone asked what he thought of the DIC animated series starring Dennis he replied "I think that everything should look like Pinocchio." He wasn't overly fond of the Jay North live action sitcom version of Dennis, either, but admitted that he went along with his syndicate's wishes on that project because it made everyone a good deal of money at the time.
Leave a Reply