Commentary &Frame Grabs &Photos &Steve Fisher 21 Oct 2012 04:40 am
- Before I get into today's photo blog twist, I want to share with you a letter I received very late last night. It's from Tom Stathes, who has one of the greatest, if not the best, collection of silent animation in the world. He's supplying TCM with some gems tonight, and that's what he writes about:
It's with great honor that I report to you that an hour's worth of rare silent-era animation from my collection will be airing on Turner Classic Movies, *tonight*, at 12am eastern/9pm pacific. For this very special and long overdue broadcast event, we've curated several rare, once-thought lost, historically significant or just downright funny cartoons produced in New York City between 1907 and 1926.

That's not all, though–TCM host Robert Osborne, with Jerry Beck co-hosting, are also presenting both Fleischer features, a block of UPA cartoons, and The Adventures of Prince Achmed in addition to the early NYC shorts.

It's not to be missed! I hope some or many of you can tune in or set your DVR in time. Important links pertaining to this event below…

My guide to the early NYC animation: here

Jerry Beck's rundown of the entire evening's broadcast: here

Want to see more programming like this on TCM? Tell TCM how you feel here: here

The Facebook pre-party has been going on for weeks now! Join in on the fun, and see all the great images and comments that have been posted in anticipation this past month: here

I welcome (and hope to receive) any comments, questions, or discussions any of you have…either here, as follow-up posts on my blog entry, or whatever strikes your fancy.

Excitedly and cordially yours,
Tom Stathes
This, to me, is one of the most important animation events we've seen coming to television in the past few years. I often wondered if TCM would get smart and feature some silent animation during their silent film series on Sunday nights. Thanks to Tom, among others, we can say yes. Hopefully there'll be more.

_______________________________


Now, to today's prime feature. I'm a Woody Woodpecker fan – well, early, early Woody Woodpecker. Steve Fisher gave me a good excuse to write about it. Many thanks to Steve for the great photos of woodpeckers.

_________
- The legend goes that Walter and Gracie Lantz had gone to the
country for a vacation. However, they were kept up night after night by a rat-a-tat-tatting on their roof. It turned out to be a woodpecker pecking away at their cabin's rooftop, usually when they were ready for sleep.
Woodpeckers peck at the wood in search of food – insects buried deep within holes of the trees the birds are attacking. A long, sticky tongue pushes through the bill to wrap itself around the insect and bring it home to be eaten. To seriously peck at the wood, the bills are rarely curved and are longer than usual. To prevent brain damage, woodpeckers have evolved with small-sized brains that have moved to grow in a safer area of the skull. The eyes are protected from the flying wood chips by a small membrane that automatically covers the eye which goes to a slit when the pecking begins. Likewise, the nostrils are just slits that are covered by a feather.
The woodpecker has strong feet with four toes, two pointing forward and two outer toes pointing backward. This allows the bird to grab tightly onto trees and branches. The legs are short to help in the foraging of trees and to maintain balance. The tail feathers are stiff. They press them against the tree surface to help support their weight and to maintain their balance.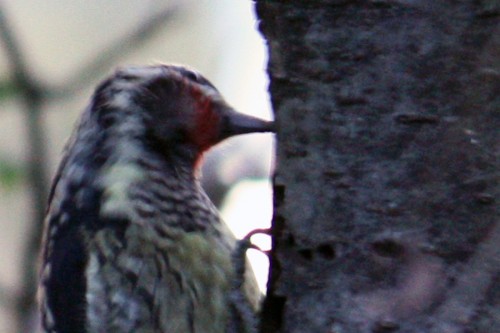 1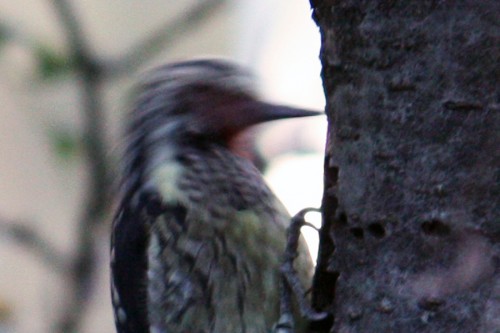 2
Generally, the woodpecker is an ecologically sound creature in that it helps rid trees of infestation from insects and grubs. The bird eats them. Most North American woodpeckers live in forests and wooded areas. Hence, it would make sense that the Lantz family found their bird in the "country."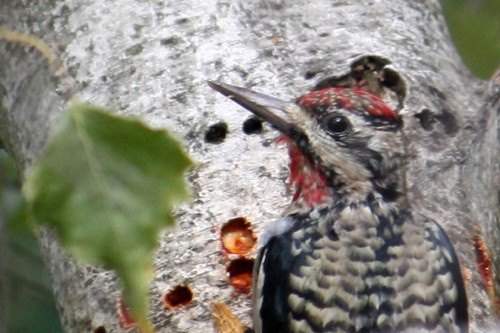 5
Walter Lantz
took the lemon and made lemonade by bringing the bird back to his home to costar in an
Andy Panda
cartoon,
Knock Knock
. Andy was Lantz' big character, and this new character gave some fresh material for the animators to play with. The bird was popular enough that he soon had his own series of cartoons. And
Woody Woodpecker
was born.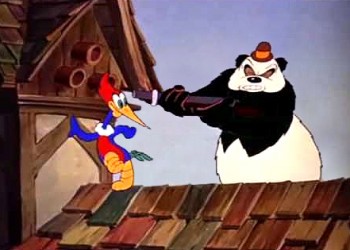 A frame from Knock Knock.
the first Woody cartoon.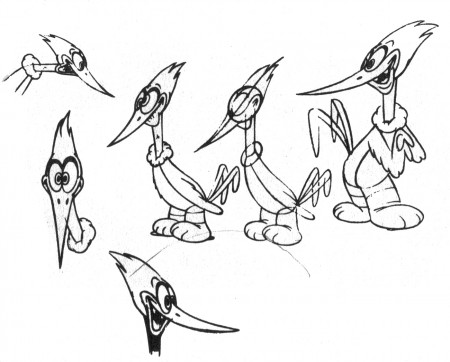 The zany Woody. 1940
As I think I wrote previously on this blog, I've had a love/hate relationship with Woody Woodpecker. I truly love those very first Woody cartoons. However, I think there were too many changes. The most aggressive for me, and where I think they started to go wrong, was with the Shamus Culhane version of the character. Shamus, inspired by the films Tex Avery was doing at MGM and Bob Clampett was doing at Warner Bros, moved the pace up to a chaotic breakneck speed. The design of the character became more stylized and, in many ways, cuter. The number of lines on his body became fewer as did the number of colors on the character. The straight, chisel-like bill developed a curving roundness.
But don't get me wrong. This design as well as the violent speed is enjoyable in each of the individual films; it's alluring and attractive. However, it's also a turn that could never be recalled.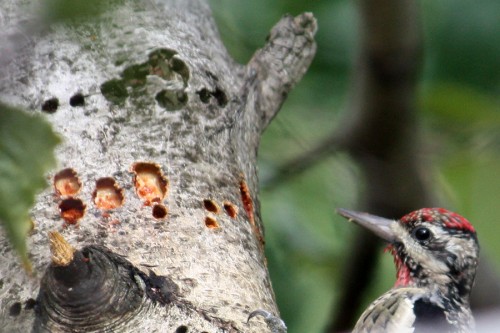 8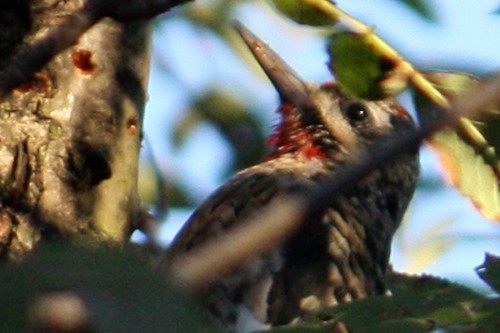 9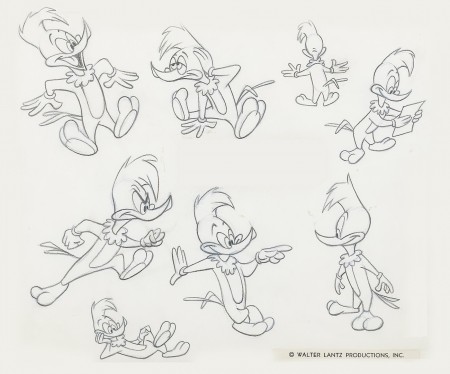 Dick Lundy's Woody was cuter, less manic and rounder, and the pace of the films slowed down a bit. Still theirs was an attempt to keep up with what Warner Bros. cartoons were doing in the late 40′s. Once Tex Avery moved over to Lantz' studio, his attention was on the lesser characters like Chilly Willy or on the one-off specials. Design-wise, he followed the direction of UPA, bringing sharp-angled, flat stylization to the backgrounds and characters.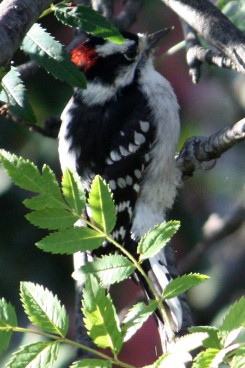 10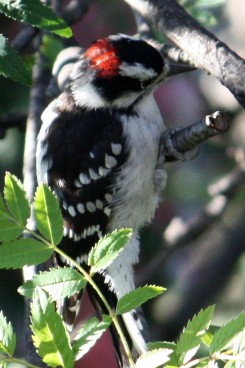 11
At first Woody began as a zany character in the early Bugs Bunny/Daffy Duck mold. Just as Bugs eventually transformed into a variant of Mickey Mouse, so too did Woody. Interesting that the Disney people always complained that there wasn't much they could do with Mickey, yet two other studios fashioned their characters to impersonate Mickey's personality.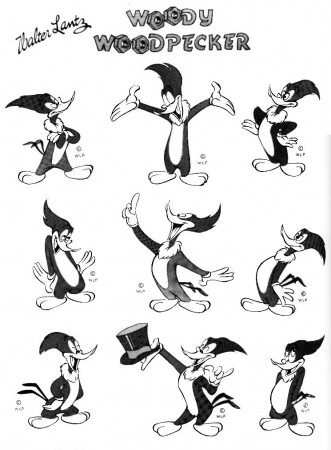 Freddy Moore, the Mickey specialist, drew
this version of Woody for Walter Lantz.
(Borrowed from The Walter Lantz Story by Joe Adamson.)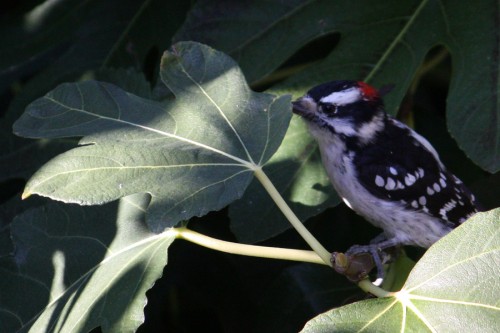 12

By the time Woody had hit the 60s, it was DOA. The design of the character was just bad, there was no real style to the shorts, and the stories were poor and poorly animated. Whereas Hanna Barbera had found something strong in some solid limited animation making early Huckleberry Hound and Yogi Bear shorts and, especially, the early Flintstones strong examples of a new brand of animation for TV, Lantz had turned flat (meaning dull) with the worst of limited animation. The films being made at the end of Lantz' run were just not good, and the studio's soutput was not missed when they finally stopped making shorts.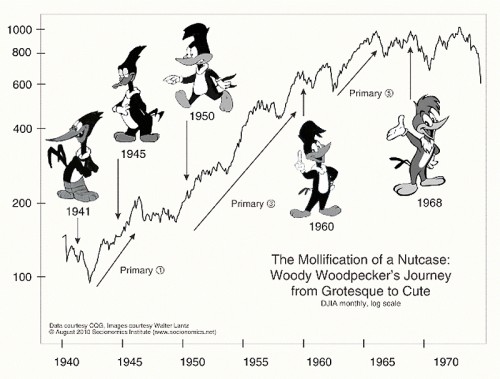 A chart I saw on line, no credjt was found.
7 Responses to "Woody Et Al"
Leave a Reply