Animation Artifacts &commercial animation &Story & Storyboards 24 Oct 2012 06:13 am
- Goulding, Elliott, Graham was a company made up of comedians, Ray Goulding and Bob Elliott ("Bob & Ray") and designer/director, Ed Graham. After the Piels Bros beer account did so well, Bob and Ray realized that they should have a larger piece of the pie, so they set up their own studio to produce commercials that featured their voices and their writing talents. This was an instant success which soon dissipated until the studio closed only two years later.
But they had a nice run. Vincent Cafarelli, obviously, had a good time at the studio (he'd left assisting at UPA to work there). In his collection of animation artifacts, there's a folder of storyboards for commercials they'd made. I've put together a number of these boards and will show them here. I do notice that the writing is interesting (compared to any commercial on the air today) and the design is often exceptional. I hope you agree.

Anderson's Pea Soup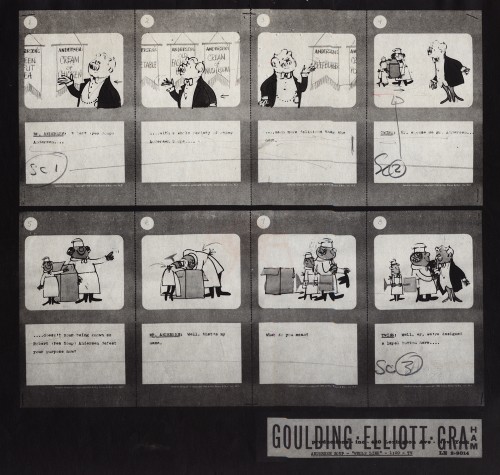 1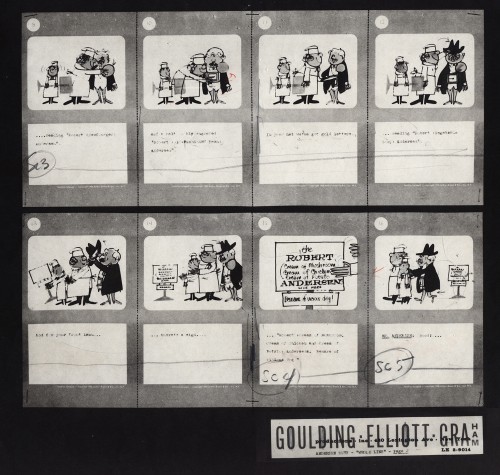 2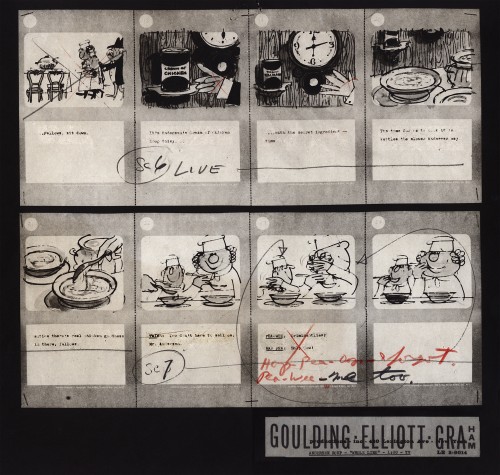 3
Fechtenberger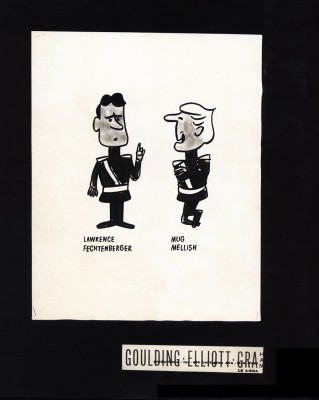 A model of the two characters in this spot.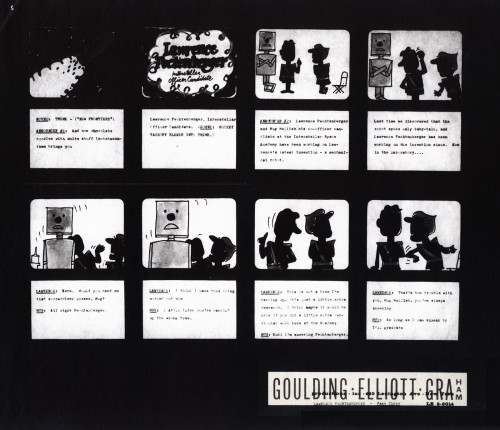 1
I can only assume this is an ad for some kind of
"Oreo"- like cookie. The sell is so soft that I can't
even figure out the client. Doesn't sound successful.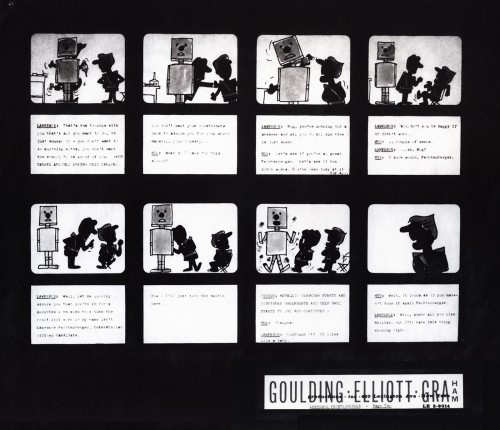 2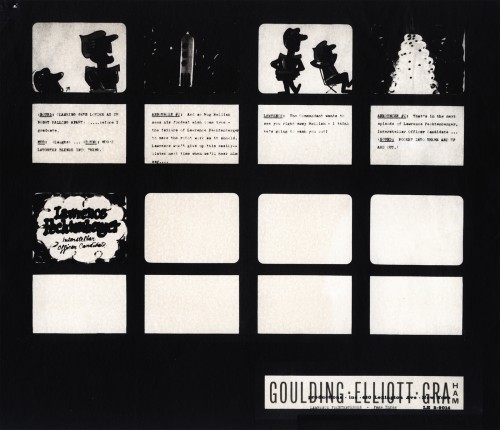 3
Labatt Ale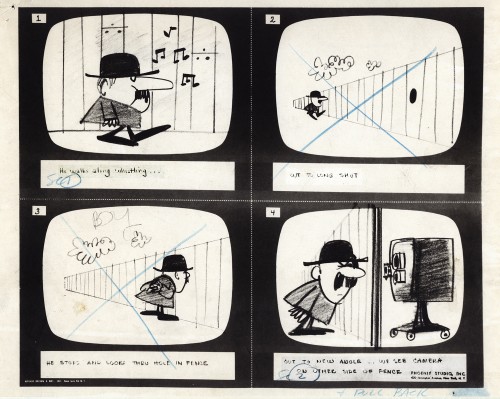 1
There's no doubt that Len Glasser designed this.
It looks just like a character he later did for Ernie Pintoff.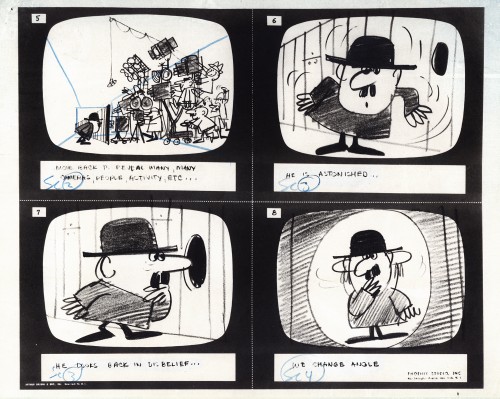 2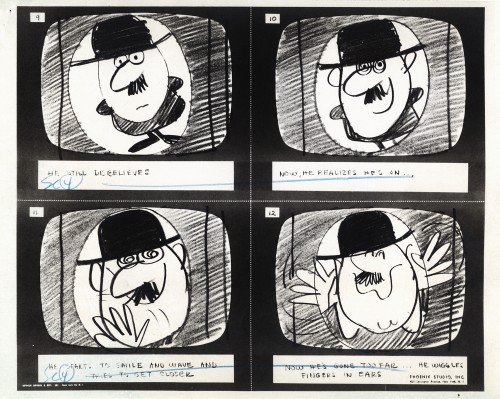 3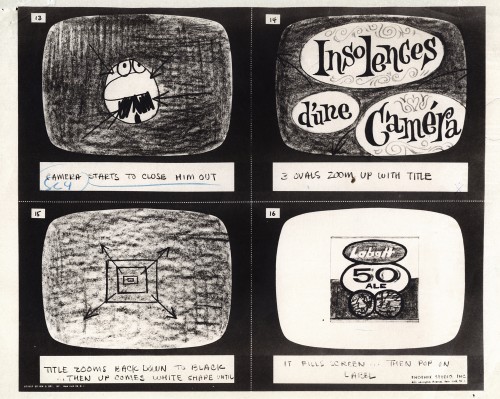 4
Piels Bros. Beer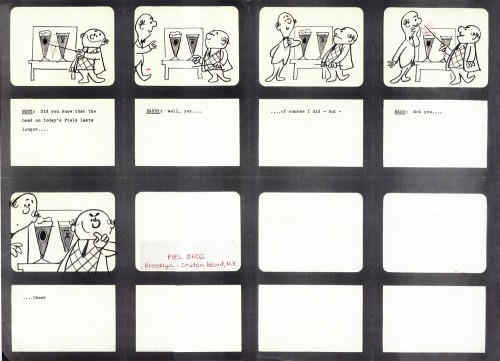 The only spot for Piels, in the collection, is obviously
this short ID – probably 10 secs. long.
Tip-Top Bread 1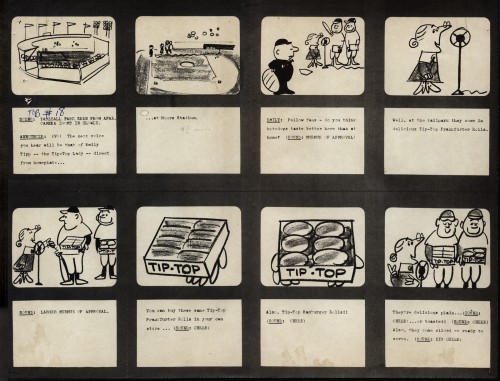 1
We've seen a number of these Tip-Top Bread spots.
They were certainly a primary client for the company.
These boards were in with the Goulding-Elliott-Graham material,
actually was done at Gifford Studios (Lou Gifford & Paul Kim).
Vince has a lot of these folders in his collection improperly labeled.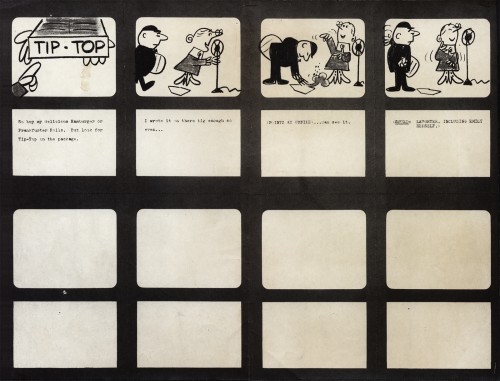 2
Tip-Top Bread 2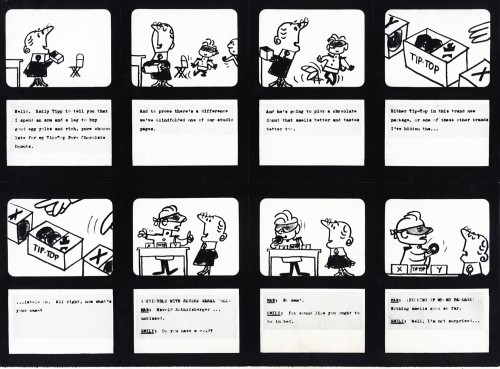 1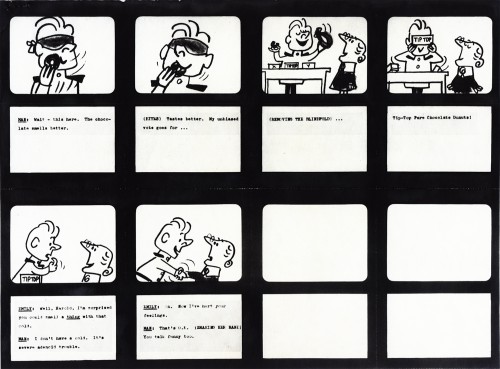 2
14 Responses to "Goulding/Elliott/Graham Storyboards"
Leave a Reply