Bill Peckmann &Comic Art &Illustration 09 Nov 2012 06:40 am
Bill Peckmann continues to introduce me to new and interesting artists. Here's what he wrote abot Bernard Krigstein:
Comic book artist Bernard Krigstein, like animation artist Fred Mogubgub, was ahead of his time. In the 1950′s, Krigstein's page and panel designs with their distinct breakdowns set the pace for comic book art that followed later in the century.

Here from the original 1955 comic is his most reprinted story, "Master Race". It appeared in the first issue of EC Comics' "Impact". It will be followed by an excellent essay/examination of that story which appeared in the EC fanzine "Squa Tront", in 1975.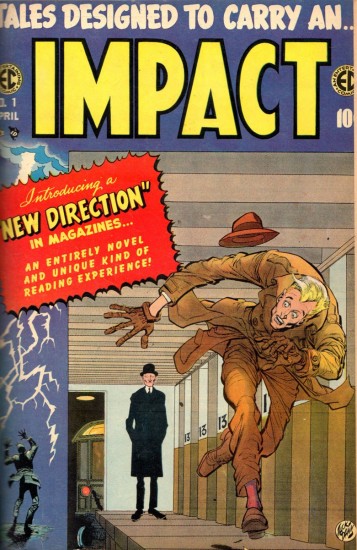 This is the cover of "Impact" No. 1 drawn by Jack Davis.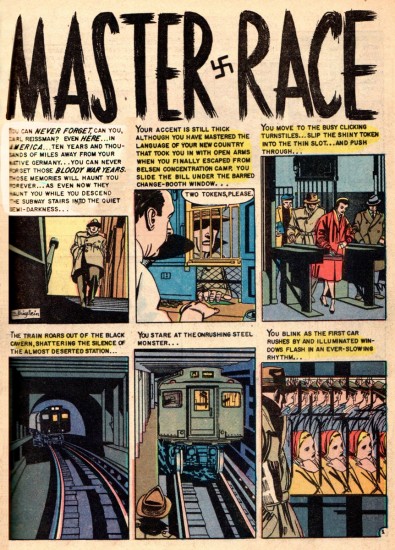 1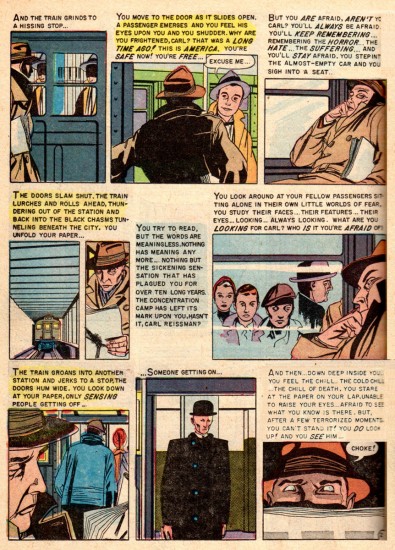 2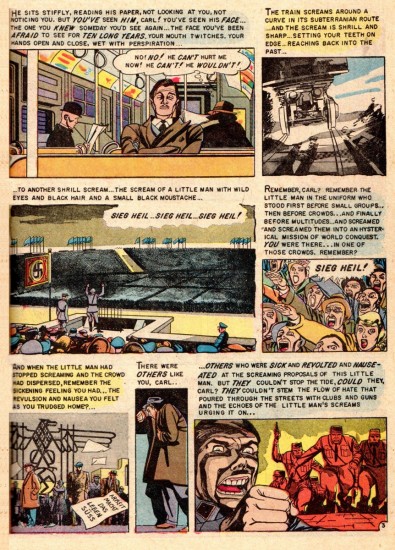 3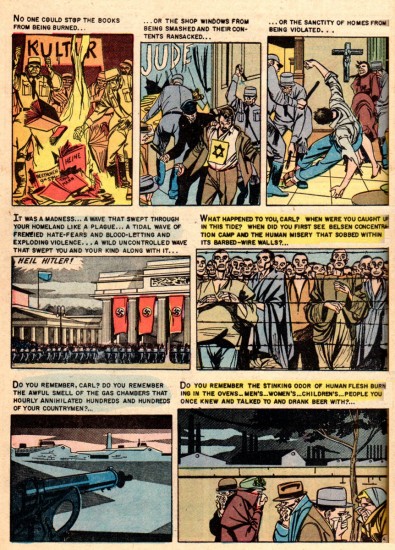 4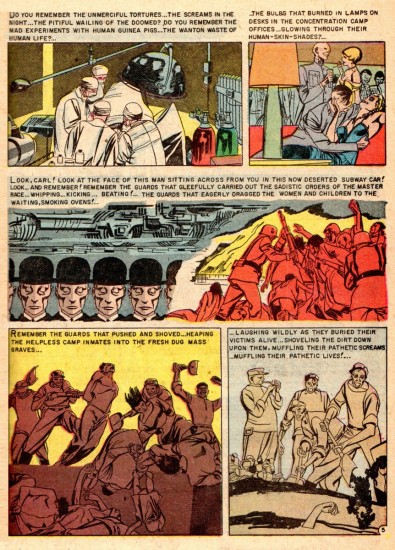 5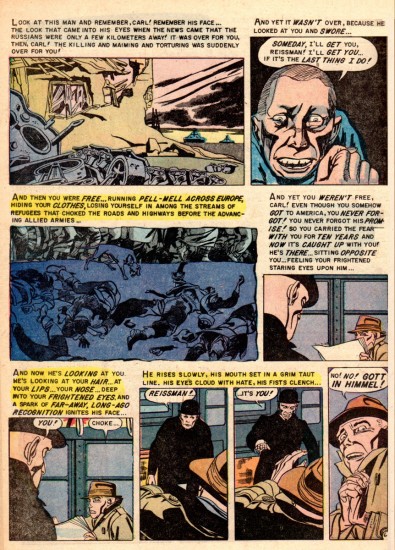 6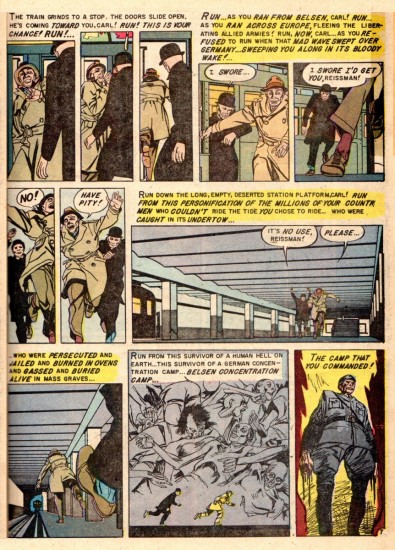 7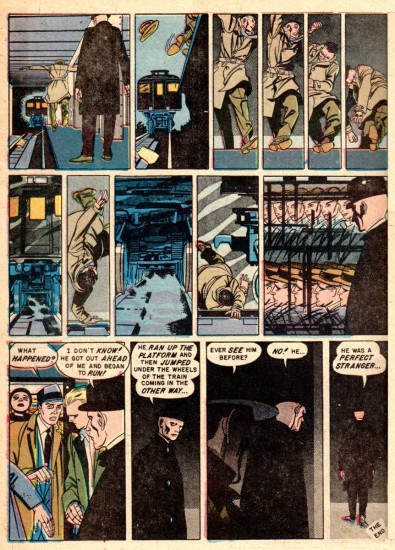 8
Here is an article which appeared in the fanzine, Squa Tront in 1975: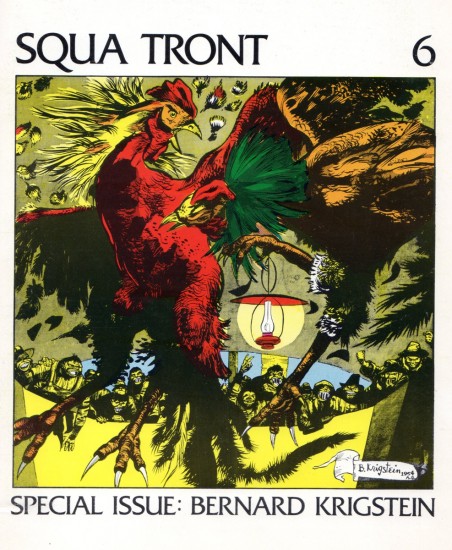 The Squa Tront cover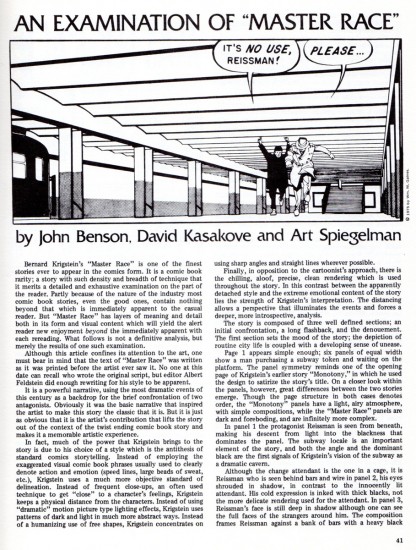 1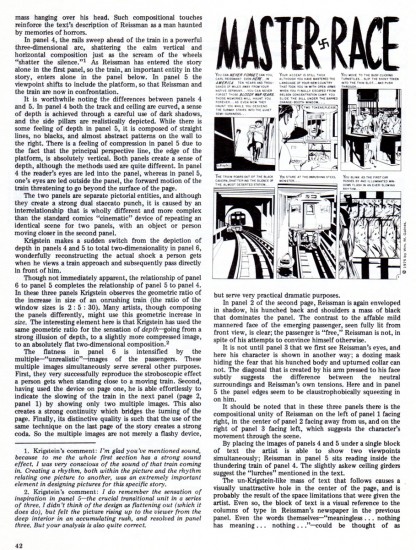 2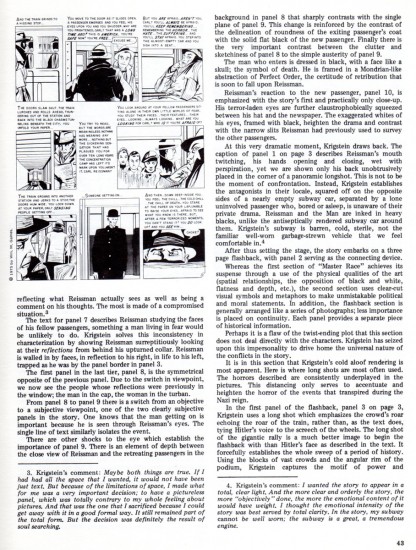 3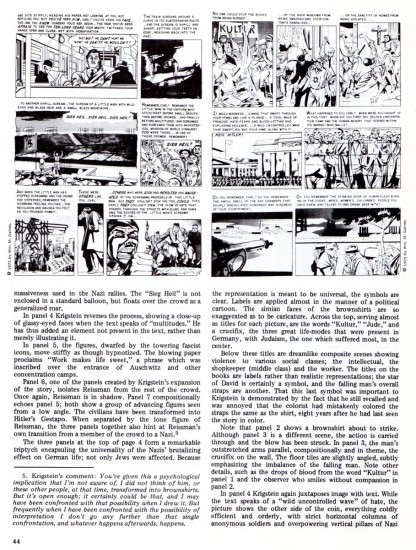 4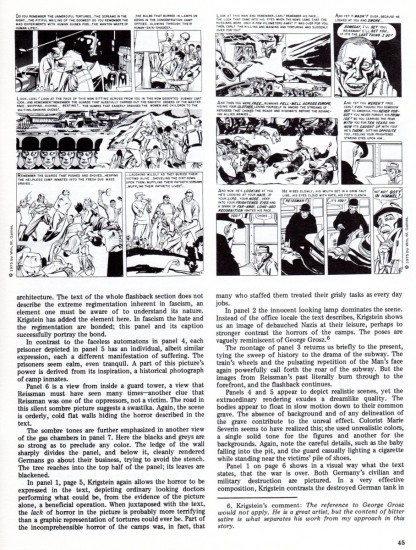 5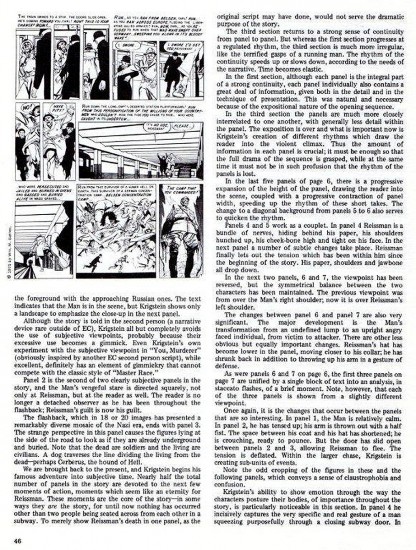 6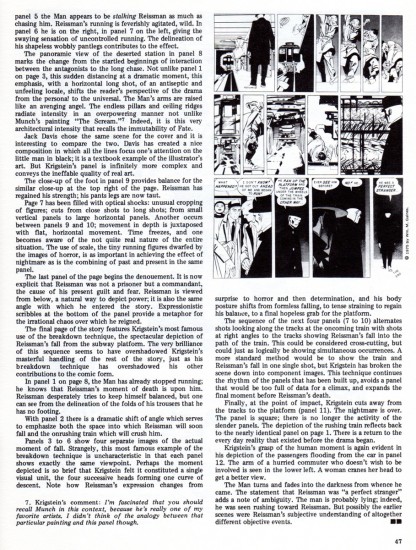 7
7 Responses to "Bernard Krigstein's "Master Race""
Leave a Reply