Bill Peckmann &Comic Art &Disney 13 Nov 2012 07:27 am
- Here's a gem of a comic story/adaptation drawn by Harvey Eisenberg for Silly Symphony Comics. Bill Peckmann scanned and sent the book, and I am enormously grateful. Here's the magazine and bill's comments:
As a kid reading Dell Funny Animal Comics there were a number of 'good guys' cartoonists who one always looked forward to seeing. Harvey Eisenberg (of course we didn't know his name then, just like Barks) was always near the top of this 'good guys' list. He was sometimes called the Carl Barks of 'Tom and Jerry'.
Harvey Eisenberg's 'Mickey and the Beanstalk' first ran in 1947. This here is a reprint from 1953 which was in 'Silly Symphonies' no. 3, 25 cents comic book. If you think about how daunting it would be to bring a Disney movie to the comic book page, all I can say is that Mr. Eisenberg did an excellent job.
Here are the front and back covers of the comic book. They were penciled by Paul ("Buck O'Rue") Murry and the finished art was done by Donald T. MacLaughlin (see comments). As a kid I was always a sucker for these Disney illustrated/painted covers, and still am.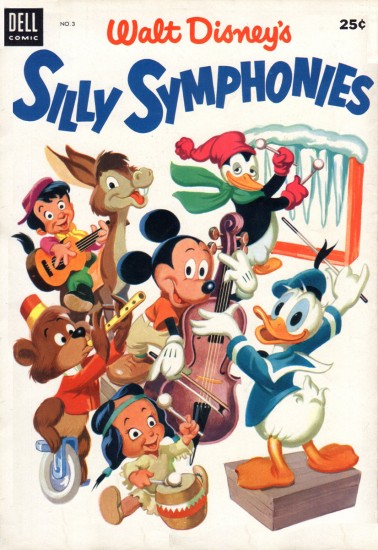 Front Cover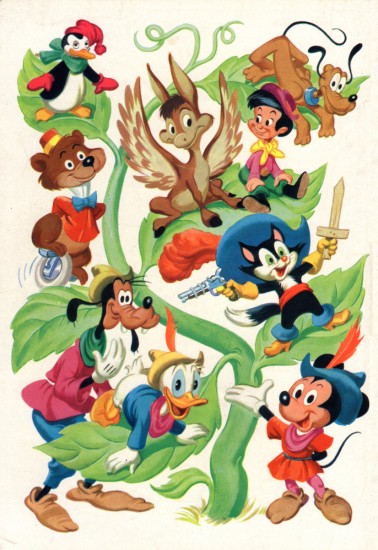 Back Cover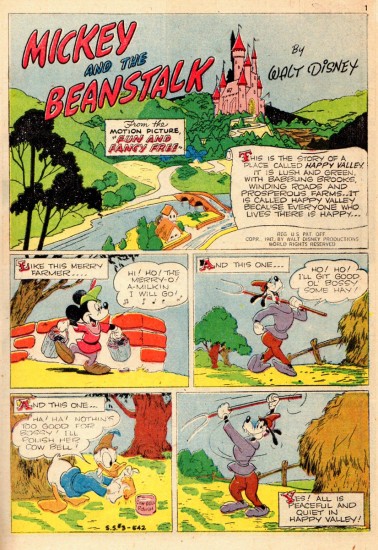 1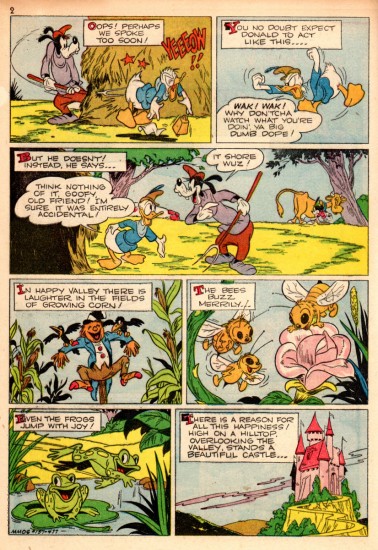 2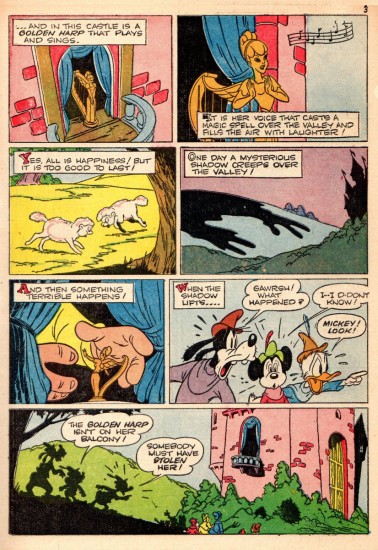 3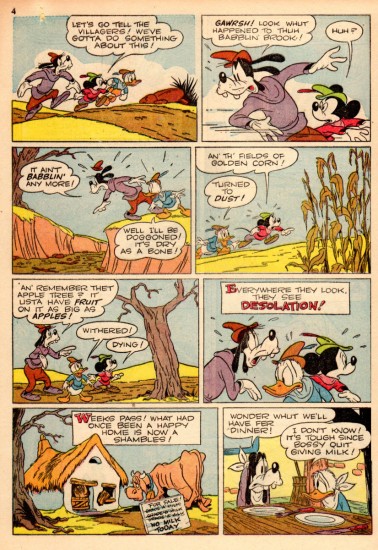 4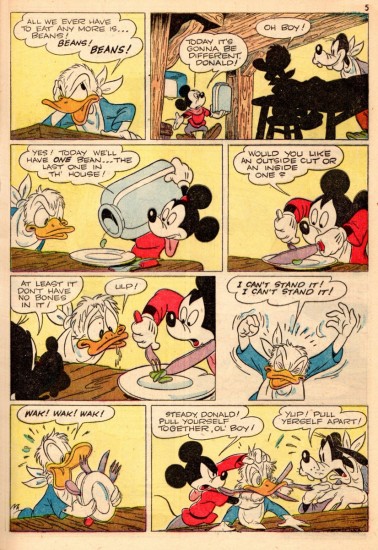 5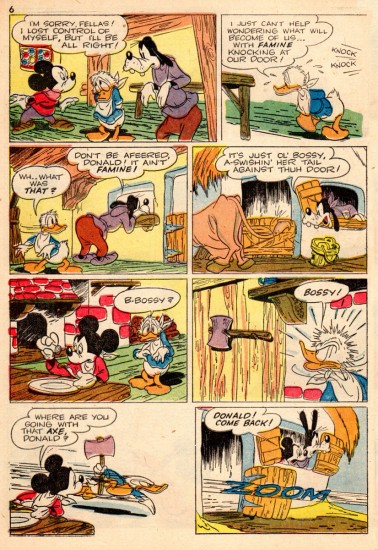 6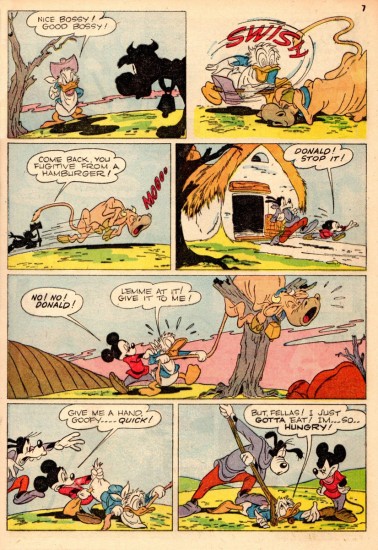 7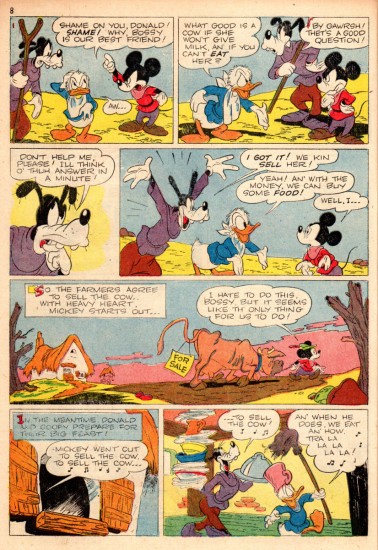 8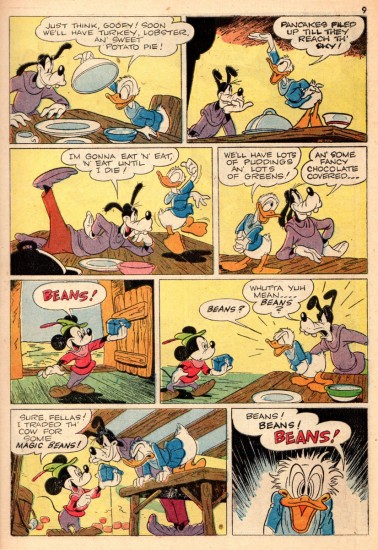 9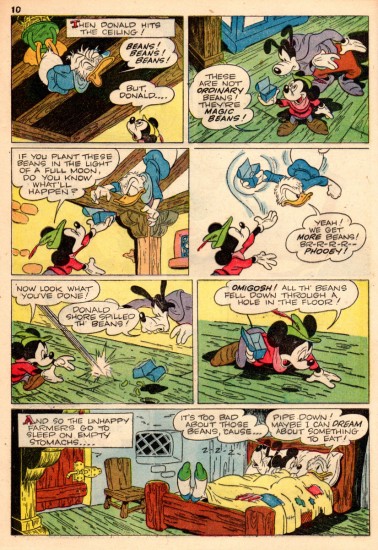 10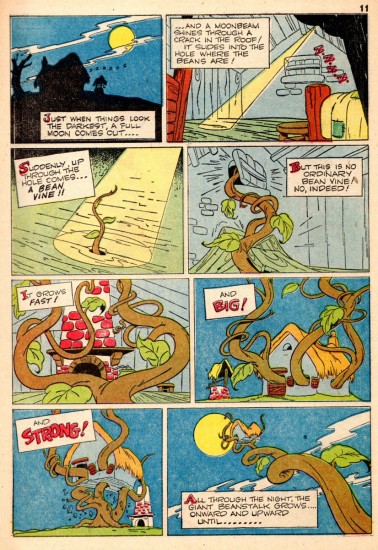 11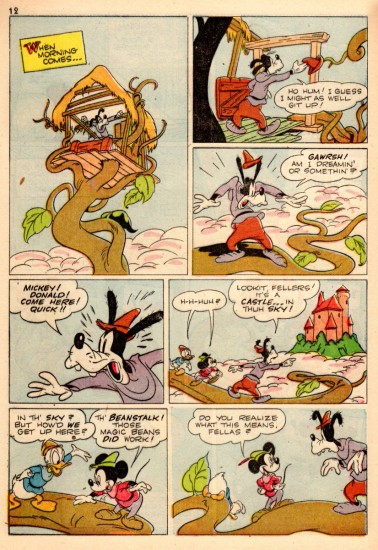 12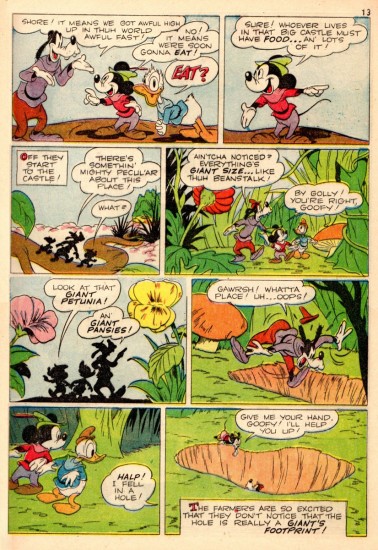 13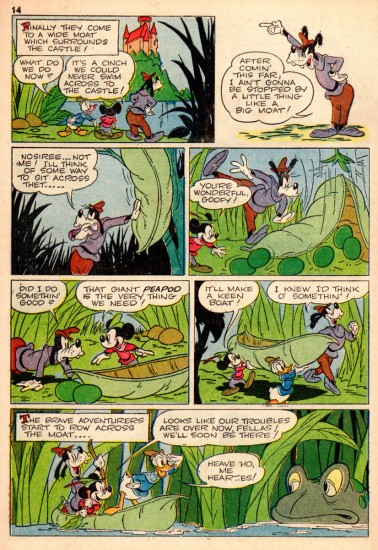 14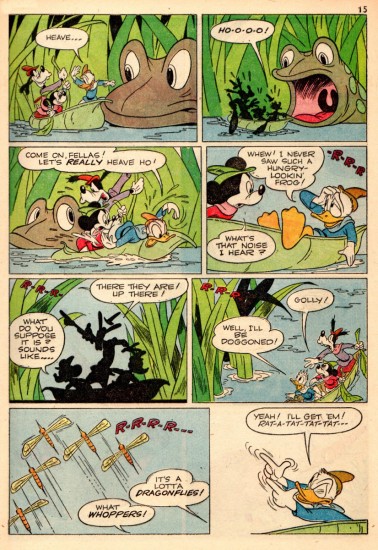 15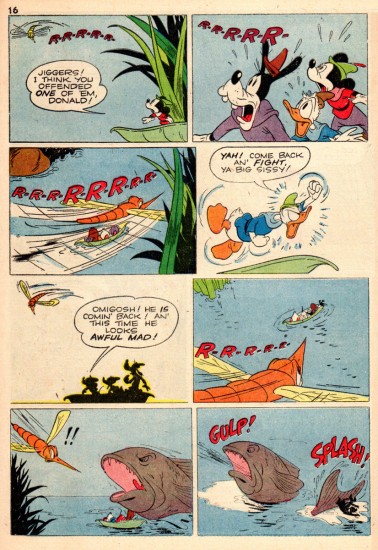 16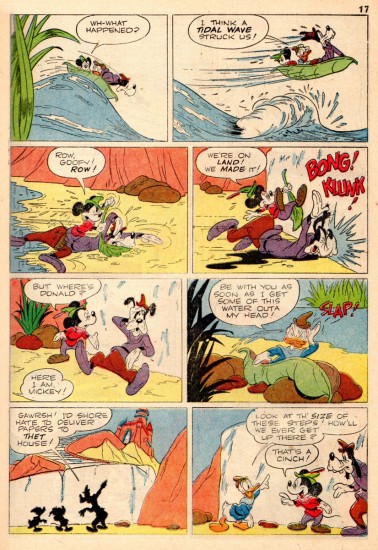 17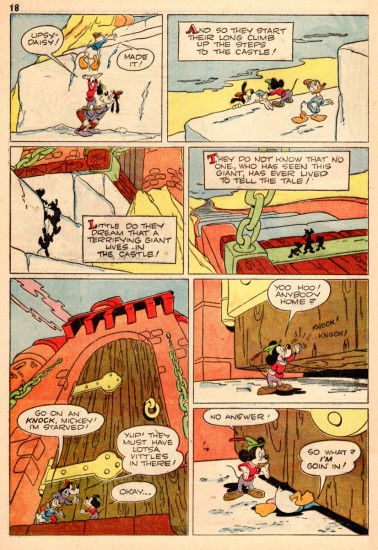 18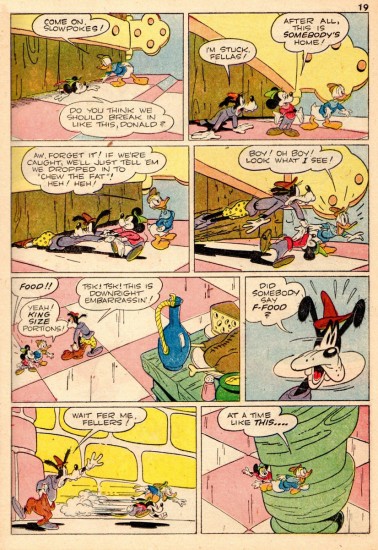 19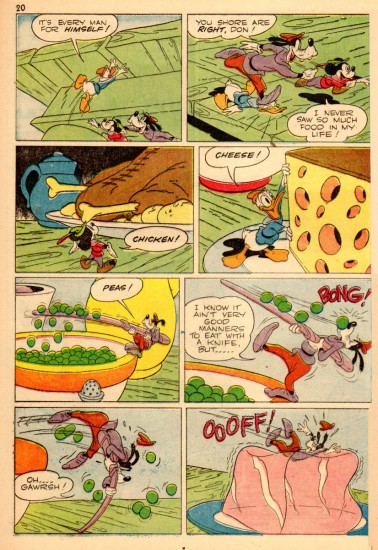 20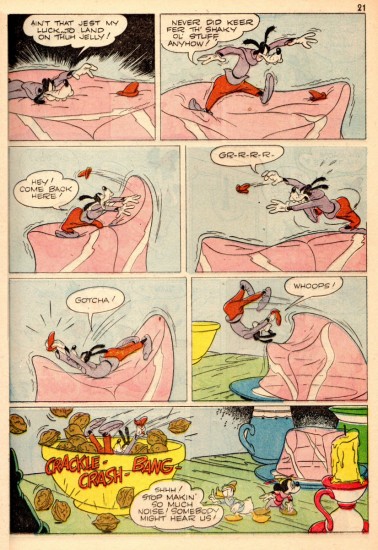 21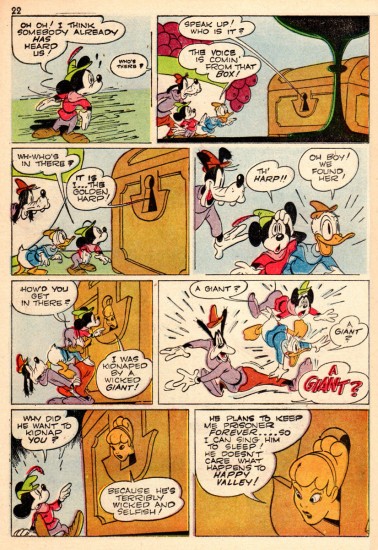 22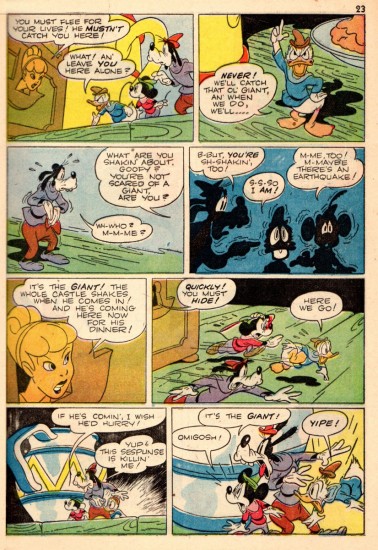 23
.
To be continued, on Friday, Oh migosh !
6 Responses to "Eisenberg's Mickey – part 1"
Leave a Reply