Bill Peckmann &Books &Guest writer &Illustration &Rowland B. Wilson 12 Nov 2012 07:26 am
- Suzanne Lemieux Wilson, wife of the late Rowland B. Wilson, just sent me a guide to how she, with information from Rowland, put together their invaluable book of notes called Trade Secrets. Seeing the skeleton come together for this book is quite an informative document, and I couldn't be happier that she trusted my blog to relay the information..
Some of these illustrations and pictures have passed across this blog before, but they take on a very new meaning here, so I'm glad to post them anew. I have to thank Suzanne for the gift of this post especially given some of the hard work I know it took to scan and send documents that are large enough to work here.
By the way, if you don't have this book, you should. The book offers an enormous amount of information about his design for animation as well as for the printed cartoon and illustration trade. How ofen does a genius of his craft offer such a guide to the "trade secrets"? Trade Secrets is an invaluable book.
May I suggest that you click any image as you go through to enlarge them and get a better look at the illustrations and the type. It's great stuff.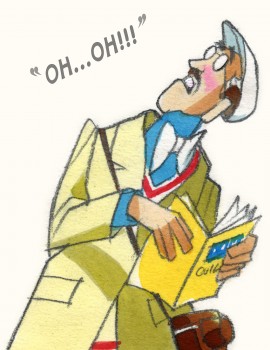 1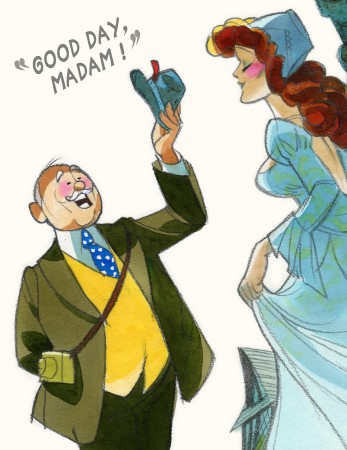 2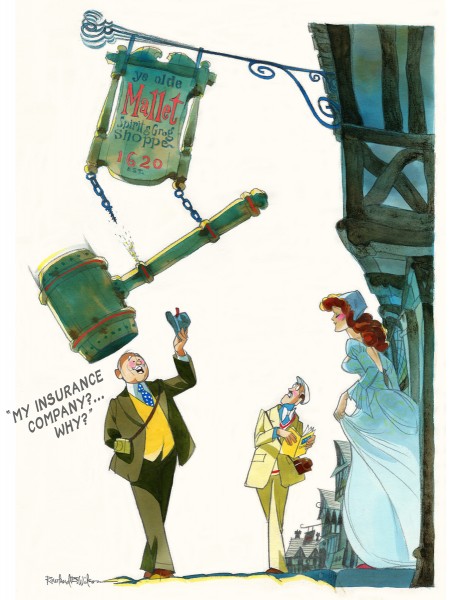 3
New England Life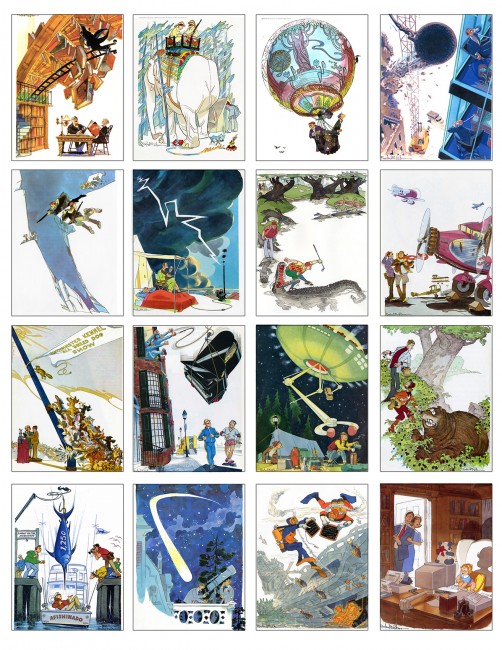 4
The insurance campaign ran for eighteen years–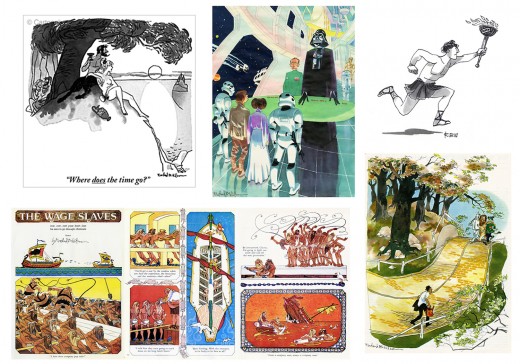 5
Rowland also drew cartoons for the New Yorker, Esquire,
The Saturday Evening Post, Playboy and others.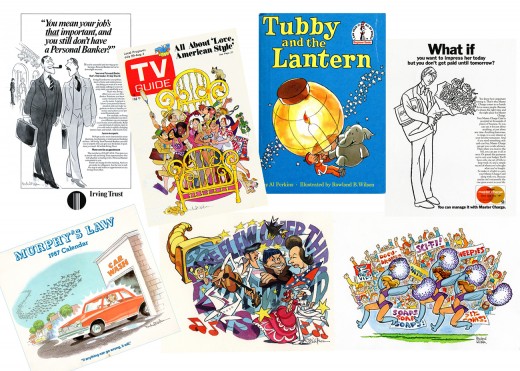 6
As well as illustration and advertising.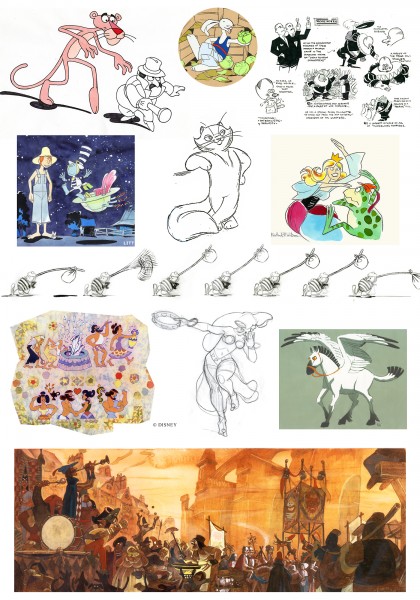 7
Rowland's first and last jobs were in Animation, with many
interspersed throughout his career.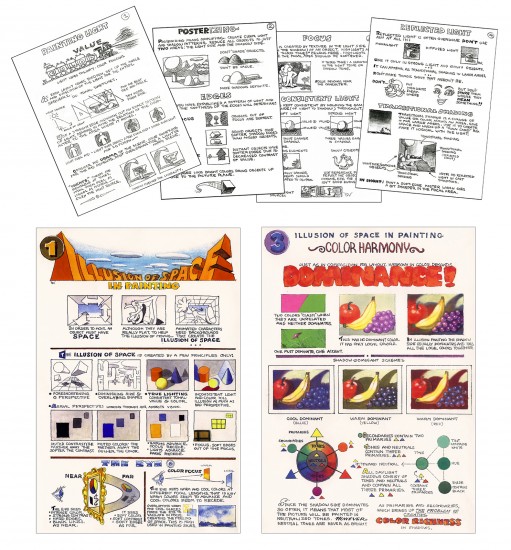 8
Rowland devised illustrated instruction pages as quick reference
guides for the Layout, Background and Animation staff when he worked
at Don Bluth and Walt Disney Studios.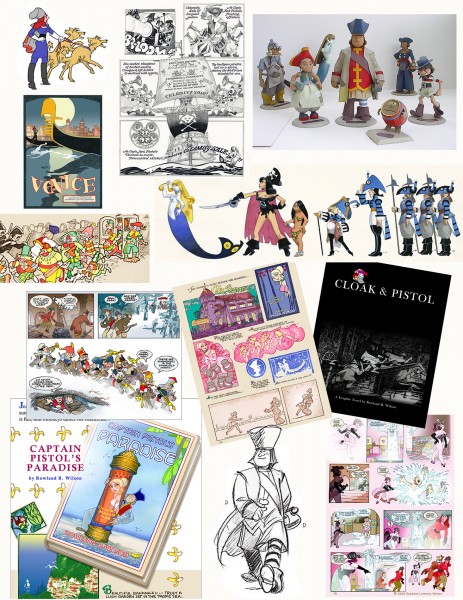 9
He worked on the Captain Pistol series of cartoon novels
from the 1970′s onward.
Captain Jack Pistol was a Retired Pirate and Rich Man who met with a
series of misadventures as he moved through various literary genres,
from swashbuckler to romantic comedy to spy thriller
to Western to science fiction.
Rowland sculpted three-dimensional models of the characters.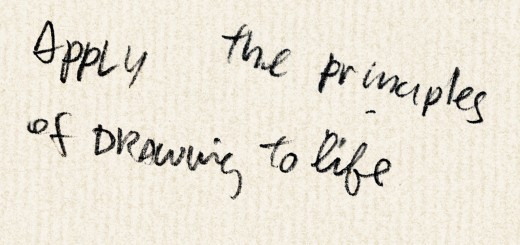 Rowland endeavored to apply the principles of drawing to life.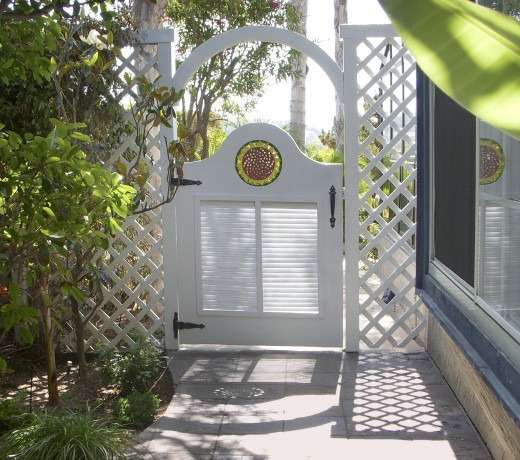 He created an artful environment to work and live in–
He designed and constructed a sunflower gate for the garden.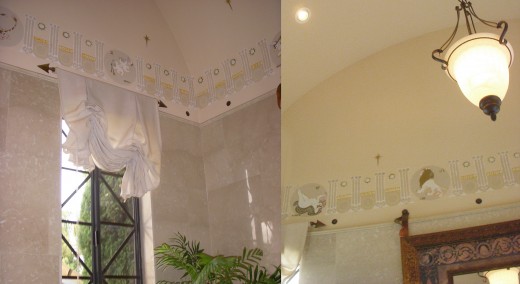 He painted the signs of the Zodiac around the base of a vaulted
ceiling…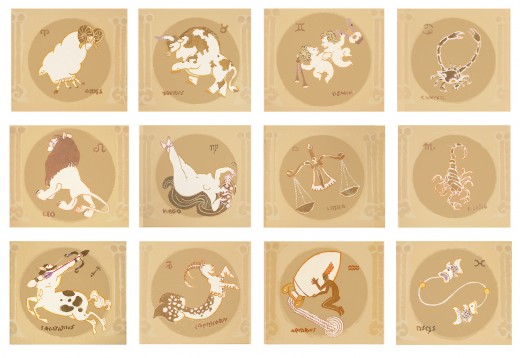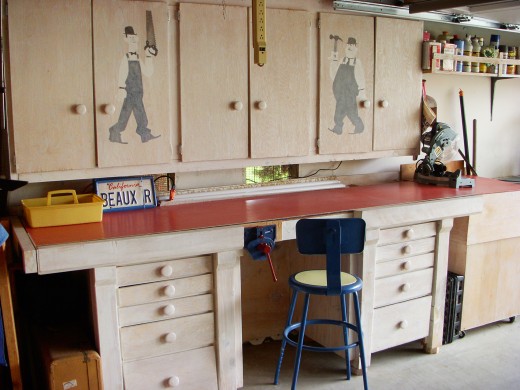 He built a workbench for his woodworking projects and decorated it . . .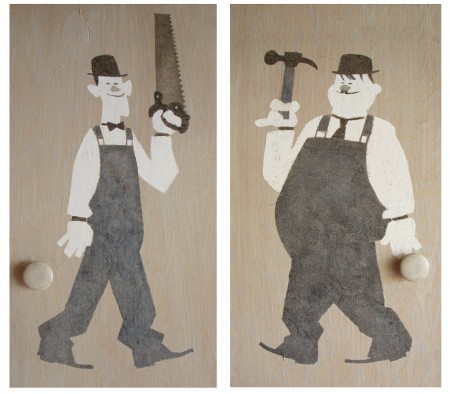 15
. . . with caricatures of Laurel and Hardy.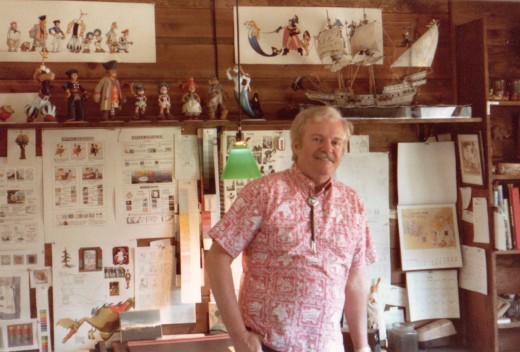 Because he worked in a variety of disciplines, Rowland sought
solutions that would apply to all of them and save him from "solving
the same problem over and over again".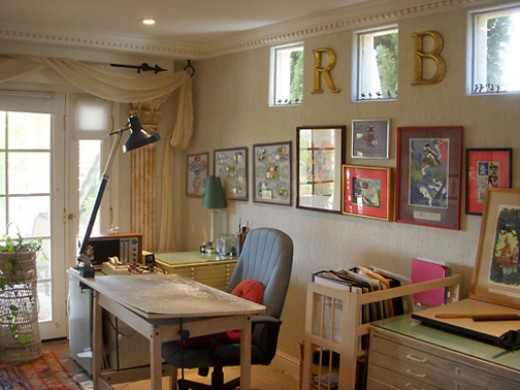 He consolidated the information into charts and hung them in his studio,
whether it was in Connecticut, New York, Ireland or California.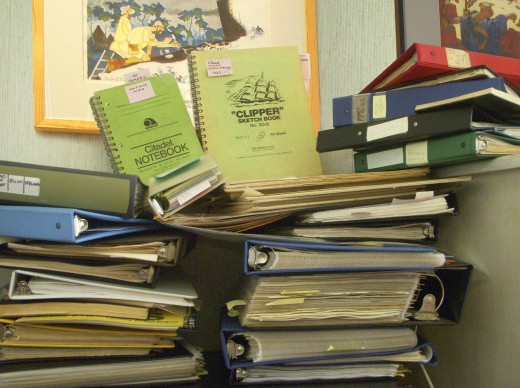 Rowland documented many techniques and observations.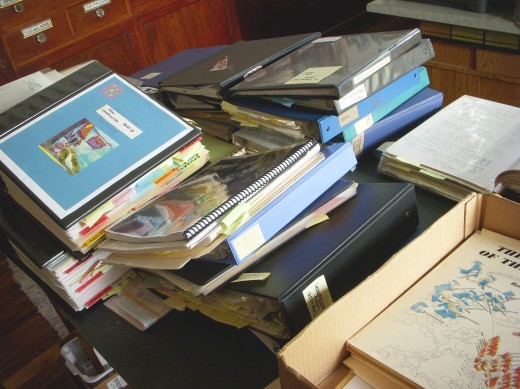 The writings and illustrations filled dozens of
notebooks, binders and sketchbooks.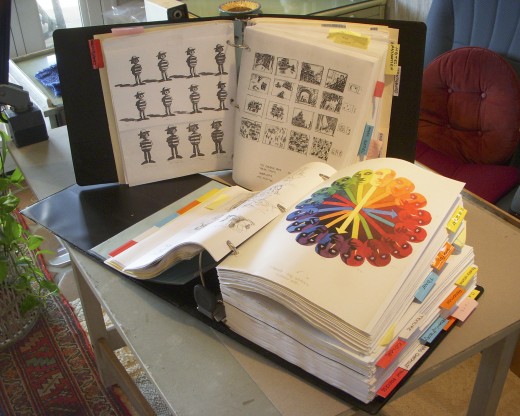 Much of it was xeroxed and consolidated into two giant binders as
resources for the book entitled Rowland B. Wilson's Trade Secrets.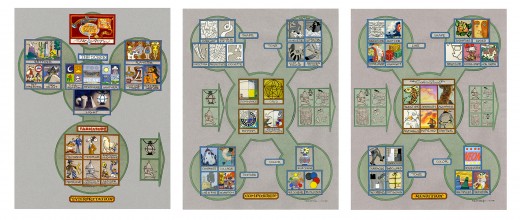 But the genesis for all of the notebooks and for Rowland's oeuvre
were three flow charts that outlined procedures
that could be applied to any project.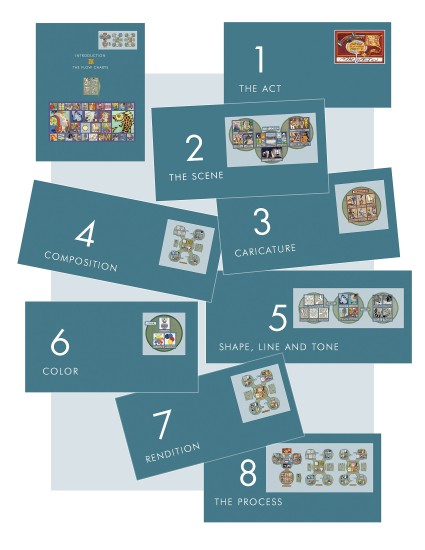 22
The Introduction of Rowland B. Wilson's Trade Secrets describes the
Flow Charts in general. Then each chapter is based on an aspect
contained in them. The logo at the top right shows what aspect is
covered in the chapter.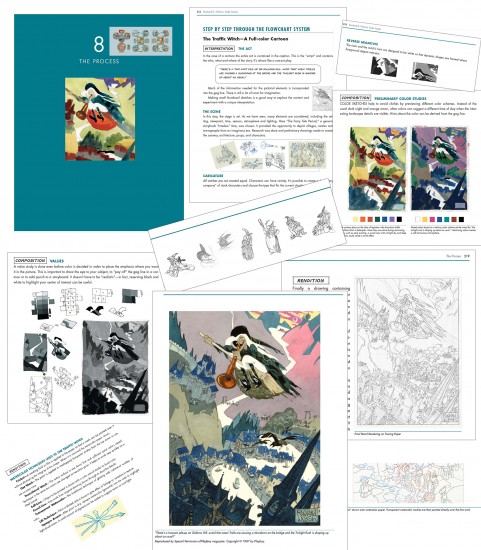 23
Chapter 8, the Process, follows a project from idea to finish
as it progresses along the Flow Charts.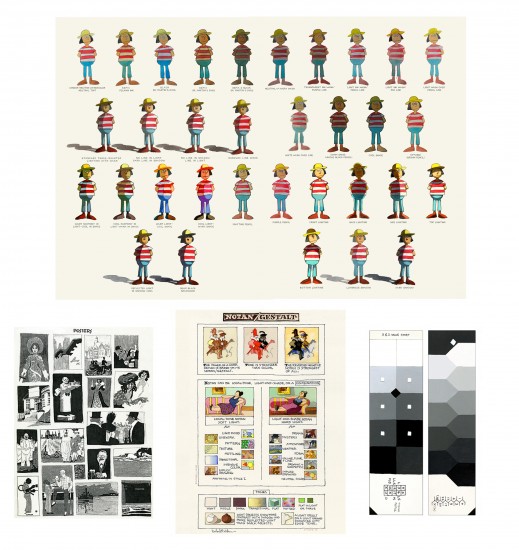 Chapter 9 presents many of the charts and posters
that actually hung on the studio walls.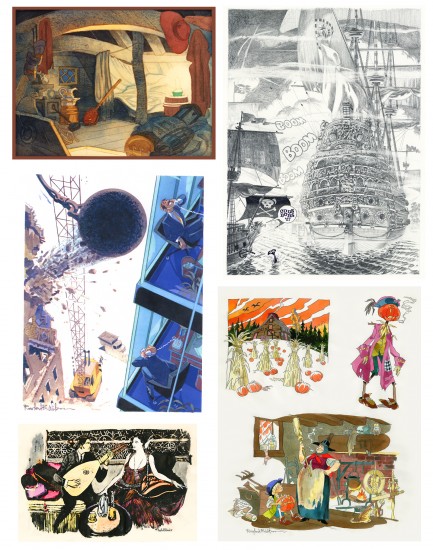 25
Chapter 11 shows a gallery of artwork throughout Rowland's career,
including well-known images and some of his personal art,
never before published.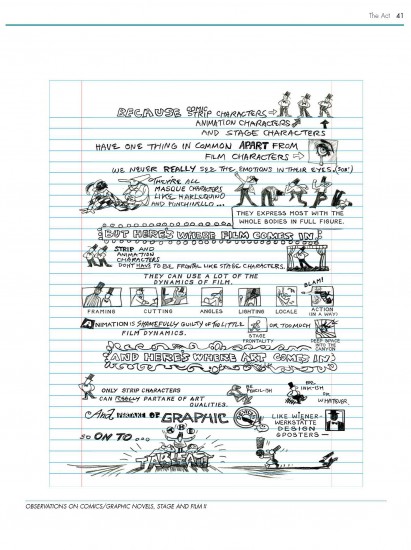 26
A page of observations on comics, graphic novels, stage and film: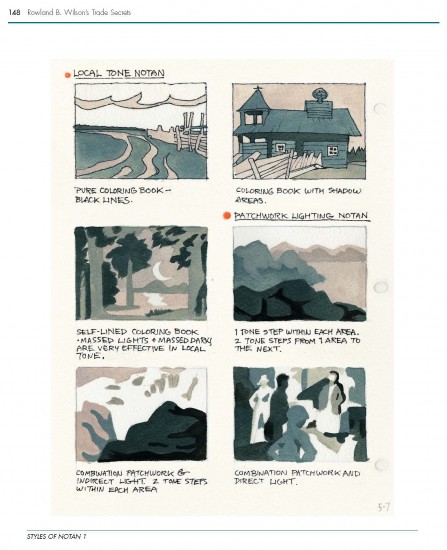 27
One of three pages illustrating Styles of Notan: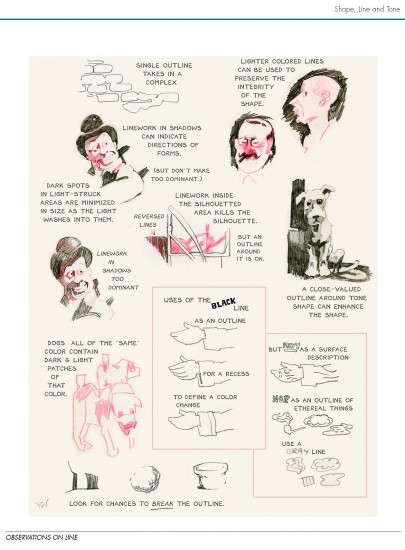 28
A page showing notes on various aspects of Line: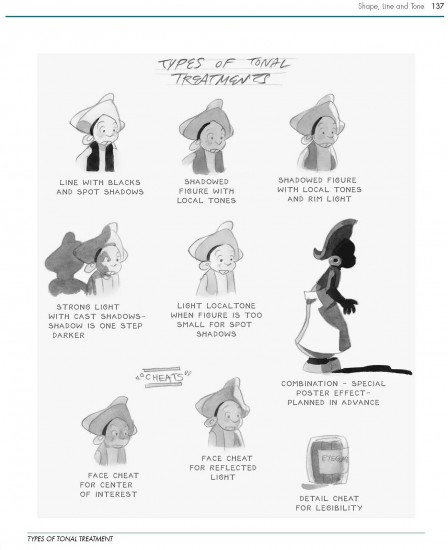 29
A page depicting various types of Tonal Treatments: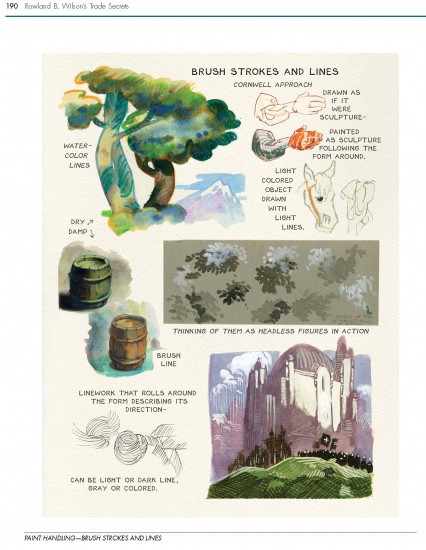 30
Demonstration of watercolor techniques: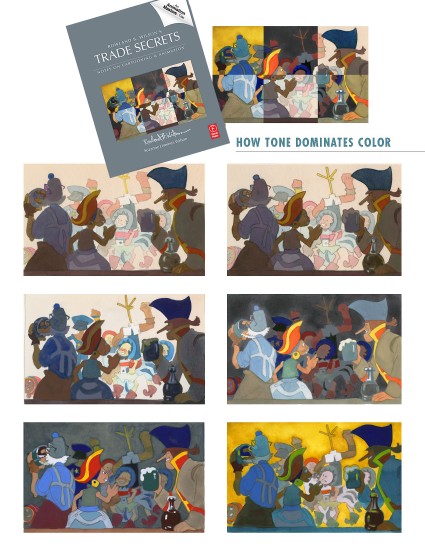 31
The cover image is a composite of 6 Value Studies showing the
dominance of Tone over Color: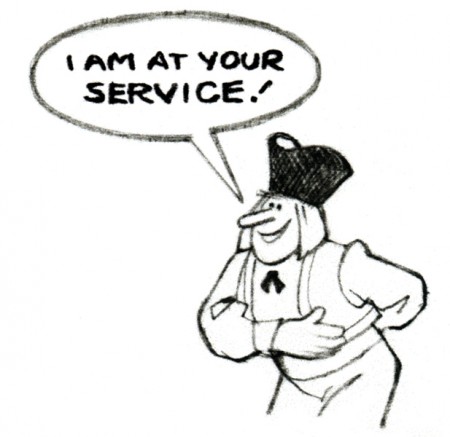 We hope you enjoy Rowland B. Wilson's Trade Secrets and find
inspiration within.
With Special Thanks to Bill Peckmann for photograph of
Rowland B. Wilson in his studio.
_______________________
And as a bonus to this post, here are some drawings RBW did on a napkin at a lunch with Dick Williams.
Suzanne wrote:
I discovered some vintage Rowland B. Wilson "doodles", sketched on
napkins at Mario's Restaurant in Westport, Connecticut–thought you
might enjoy them. The caricature of Suzanne and Rowland (image 2)
looks to me like the RBW take on Richard Williams' drawing of us (image 3).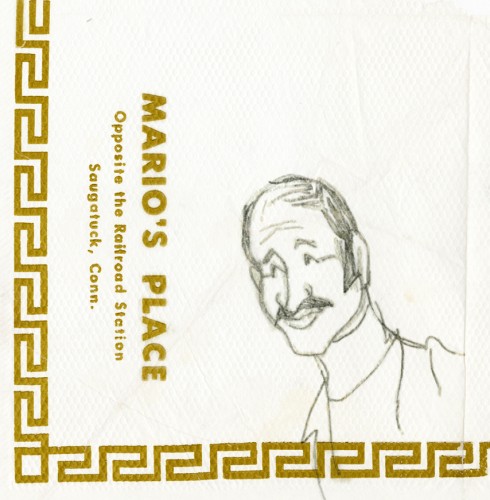 1
Mario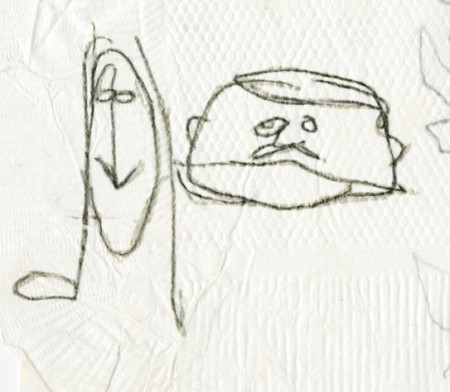 2
Suzanne and Rowland caricatures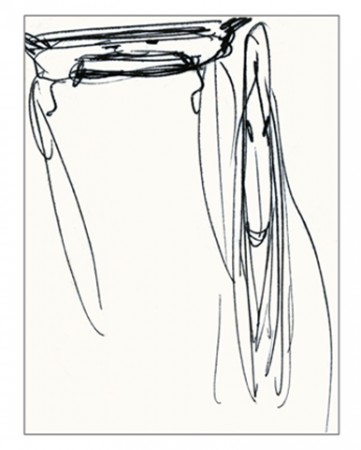 3
Dick Williams' caricature of Suzanne and Rowland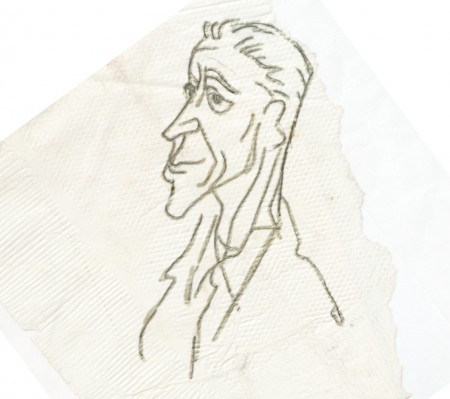 4
Man
7 Responses to "The Secrets Behind Trade Secrets"
Leave a Reply