Commentary &Daily post 17 Nov 2012 07:44 am
Peter Pan drafts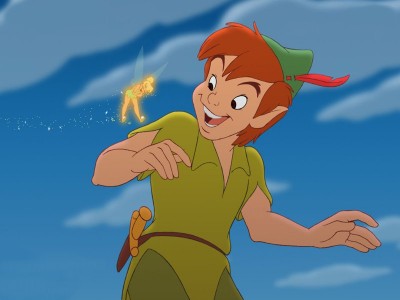 Hans Perk has begun posting the animator drafts to Disney's Peter Pan on his blog, A Film LA.
Interesting, the timing. My wife, Heidi, is preparing to direct a version of Peter Pan for and starring school children, and, consequently, the music has been well played in our house these recent days. Quite a great score. (Some of the lyrics have been altered by Disney for PC reasons: "What made the RED man RED" has become "What made the BRAVE man BRAVE." Hearing a few of the songs has led me to the CD score of the actual film music by Ollie Wallace. what a brilliant composer he was.
I couldn't be more grateful to Hans for these documents, the drafts. It's fun to scour the documents and gill in the blanks of who did what bit of animation. (Does anything like this exist in cgi world? Is there some kind of draft that will tell us who the animators are?) I also take some enjoyment from the light bickering that goes on in the coment section of the blog, as people begin to read these drafts and try to discern which characters were assigned to which animators. As Hans comments, it's nice to take note that Norm Ferguson did his last bit of Disney animation on this feature. He was such an enormous force among the early animators, it was sad to see him burn out the way he did. Though I guess the same could be said for Freddy Moore.
Anyway, Thank you, Hans.

_____________________

a new Yo La Tengo vid
- Here's Yo La Tengo's latest song and a video. It's all in the family – Art, I mean.
Emily Hubley did the video for the band with Georgia Hubley, Ira Kaplan and James McNew behind the music.


From the upcoming album "Fade", out January 14(UK)/15(US)
and available for pre-order: here.

It's a great number; I can't stop playing it. I'm looking forward to the album.

_____________________

GHIBLI on Screen
Currently, playing in New York – and not getting much attention – is a retrospective of the Ghibli films. This has already begun playing and will continue into the next week. You still have time to see the following films:
Castle in the Sky
Japan, Hayao Miyazaki, 1986, 124 min
Mon Nov 19__ IFC CENTER_____12:20PM
Thu Nov 22___ IFC CENTER_____12:20PM
My Neighbor Totoro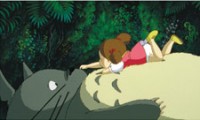 Japan, Hayao Miyazaki, 1988, 86 min
Sat Nov 17___IFC CENTER______3:15PM
Sun Nov 18___IFC CENTER_____12:50PM
Mon Nov 19__ IFC CENTER_____10:40AM 7:40PM
Tue Nov 20___IFC CENTER______3:15PM
Wed Nov 21__IFC CENTER_____12:50PM
Thu Nov 22___IFC CENTER_____10:40AM 7:40PM
Nausicaä of the Valley of the Wind
Japan, Hayao Miyazaki, 1984, 116 min
Sat Nov 17__IFC CENTER_____1:00PM 7:45PM
Sun Nov 18__IFC CENTER____10:40AM 5:05PM 9:50PM
Mon Nov 19__IFC CENTER____2:50PM 9:30PM
Tue Nov 20__IFC CENTER_ ___3:15PM 1:00PM 7:45PM
Wed Nov 21__IFC CENTER____3:15PM 10:40PM
Thu Nov 22_IFC CENTER___ __3:15PM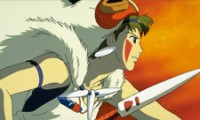 Princess Mononoke
Japan, Hayao Miyazaki, 1997, 134 min
Sat Nov 17__IFC CENTER____5:05PM
Tue Nov 20__IFC CENTER____5:05PM
Wed Nov 21_IFC CENTER_ ___9:50PM
Thu Nov 22__IFC CENTER____9:30PM
Spirited Away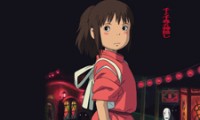 Japan, Hayao Miyazaki, 2002, 124 min
Sat Nov 17__IFC CENTER_____10:40AM 10:00PM
Sun Nov 18__IFC CENTER_____2:35PM 7:25PM
Mon Nov 19___IFC CENTER____5:10PM
Tue Nov 20__IFC CENTER_____10:40AM 10:00PM
Wed Nov 21_IFC CENTER______2:35PM 7:25PM
Thu Nov 22__IFC CENTER___ __5:10PM
_____________________

Imamura Docs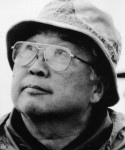 - I'm a big fan of Shohei Imamura's films. Yes, I love Kurosawa and Mizoguchi and Oshima, but I feel more of a kinship to Imamura.
A NYTiimes piece by Mike Hale alerted me to the scheduled mini-fest of documentaries by the great director. The films will be screened at the Anthology Film Archives.
I've touched on his work before and have written about him in those posts. How could I not, he brings out the artist in me (if, in fact, there is one.) Back in 1979, I stumbled upon a major retrospective at the Japan Society in NYC in 1979. They were about to screen all of his films – two a night – in a complete program of all his work to that point. That meant he hadn't done Black Rain (1989), The Ballad of Narayama (1983), or The Eel (1997) – three of his greatest. After seeing the first double-bill I was there every Monday – the opening night of each newly screened films – many of them US premieres. Most of the films, to that point, were done in B&W, but the themes were all brilliantly colorful. The weak and corrupt men, the violence, the strong women (the backbone of japan in Imamura's eyes). They were all there from the beginning, but they grew in depth as the director grew in experience. The films added up to a strong portrait of Japanese society.
Whereas Kurosawa is a poetry of beautiful imagery, Imamura is a prose of themes, imagery, sounds and hand-held camera. He sarted as a "B" movie director, and like Don Siegel or Sam Fuller or Edgar Ulmer. He was part of the Japanese "New Wave" eracting against the slick studio flms of the time, in particular the style of Yasujirô Ozu. There's a grit to his work, and very much like the theme of his films. The brutish male refined by that female backbone. He's a master and I'm looking forward to seeing these documentaries.

_____________________

A Newer Recobbled Cut
Garrett Gilchrist is assembling another cut of Dick Williams' would-be-masterpiece, The Cobbler and the Thief. The first fifteen minutes are up and running and can be found embedded, below. It really does feel more finished.

The Thief Archive is Garrett's YouTube site for all things Richard Williams.

_____________________

Kickstarter
A number of people have recently asked me to promote their Kickstarter campaigns to raise funds for their movies or projects. I've turned down most of them and will continue that policy. There are too many going after funds, and I don't have enough interest to support everyone with space on this Splog. It would end up making the contents of the posts dull, at least for me.
But there's the occasional film in process that excites me.
Uli Meyer's film version of Ronald Searle's the animated Bells of St. Trinian's excited me. They hadn't yet started their Kickstarter campaign, but I was ready to promote them full out. Unfortunately, they've had a setback and their project is on hold, as is their fund raising campaign.
Mark Sonntag's film Bounty Hunter Bunny will be a challenge. I like Mark's blog Tagtoonz, I like the film he's proposing, and I like Mark. Given such, I will support his Indiegogo campaign as much as is possible.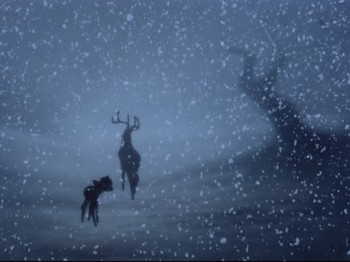 Then, this week I was approached by Fumi Kitahara about Pamela Tom's proposed documentary, Tyrus Wong: Brushstrokes in Hollywood. Wong, of course, designed Bambi, one of my all-time favorite films, nevermind animated films. Wong is 102 years old, and I want to see him talk, paint, breathe. If there's a chance this film will capture that, and I feel pretty confident that will happen, then I want to see the film made. Yes, I support this film. The documentary has been in the works for the past twelve years, and I would like to see it completed. Hopefully, this Kickstarter campaign will make it happen. Tale a ;ppk, and read their proposal.
_____________________

Running in Place
For the past week I think I've been endlessly running. Running from screening room to screening room. A lot of movies to see before December is over. I should bypass them all for the blog, but I started doing this recently, so I want to continue. Even if I have to boil some of the films down to a word or three. Next week, there'll be a couple of animated films, so it'll get more pertinent then, but for now, let me tell you what I've seen. By that I mean movies.
Sunday, last week, started off with a wierd double bill including two parties. First there was a film starring Elle Fanning. Ginger and Rosa was, sort of, a love story between two young women. Girls, really, in England. Ginger (who had ginger colored hair, of course) and Rosa (who had darkish colored hair) were the closest of buddies. At least they were until Rosa fell in love with Ginger's father, and she betrayed their love. The real surprise was at how tall Ginger . . . er, Elle Fanning was. She was just a smidgen taller than I. The tallest female I'd seen since seeing Keira Knightley in person last week. She's almost five inches taller than I and she's also incredibly thin. Whereas Keira is charming almost to a fault, Elle is as shy as you might suspect.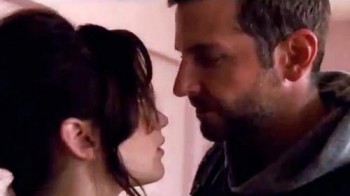 The second film that night was Silver Linings Playbook. This was a fabulous film directed by David O. Russell, who got enormous credit for his film two years ago, The Fighter. But this is the good one. An absolute delight with a great after party. But Harvey Weinstein always has the best parties. At a great and expensive place. No animators there but lots of celebrities and great food. That was a wonderful start for the week; the end of the weekend.
Monday brought another film, Anna Karenina. This was the film that had the luncheon the Thursday before. What a sumptuous delight, the movie. It's supposed to take place in a theater, but the film broils over with Russian delight. Lots of waltzing camera moves and rich visuals. The camera danced all movie long in the tale of passionate infidelity as the cast pulsated with theatrical emotion led by the Tom Stoppard screenplay. A thousand page novel clocks in at just over two hours with more swooning temperament than can be found anywhere in real life. The director of Pride and Prejudice, Joe Wright, doesn't quite pull off the emotional ending, but leaves you dumbfounded by the rich splendor on screen throughout his movie.
Tuesday was led by a lunch with Ang Lee celebrating The Life of Pi. Ths is the film I'm desperate to see, yet have only been available, so far, for the celebration. John Canemaker and I ate at the table with several of those who were marketing the film, so we learned a lot abot the making of the movie. The had also just shot an interview with Charlie Rose and were full of talk about that chat. The food at Michael's was great. . . cod.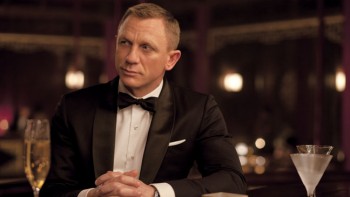 Tuesday evening two movies. The Persecution . . . I mean Prosecution of an American President was a political screed trying the former President, G.W.Bush, for War Crimes. Needless, to say the movie found him guilty. I didn't sleep through ALL of it, though I tried. Ths led into Skyfall, the new James Bond film. Tis was good, but it was more action-adventure than Romantic-Action Adventure. In short the sex and the laughs were drained from the movie. Not quite your father's James Bond, more like the teenager's movie.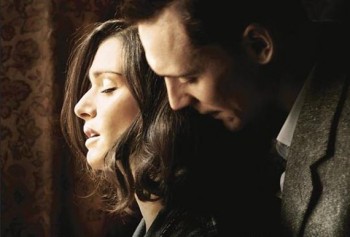 Wednesday evening brought a date with Mrs. James Bond, Rachel Weisz. She starred in the Terence Davies movie adaptation of the Terence Rattigan play, The Deep Blue Sea. Like all Davies movie, very claustrophobic, very British film wherein the cast usually finds themselves singing in the local pub. I love it, though it really is very slow-moving and insular for most people. The Q&A afterward had the stunningly attractive Ms. Weisz showed us how regular a person she is. The final question from the audience, of course, was, ". . . how does it feel to be married to James Bond?" "Wonderful," was the answer she shot back. "How do ou deal with all the posters of your husband all over NY?" "I don't notice them. I see more of them in my mind than are really there." Ah, true love. Her movie was about guilt ridden infidelity in the fifties.
3 Responses to "Notes worthy"
on 18 Nov 2012 at 1:56 pm 1.David Nethery said …

Tyrus Wong was in the audience at CTN Animation Expo on Friday for the presentation about his work and the documentary about him . ( Pamela Tom who is the director of the doc was in attendance , the panel included former Disney art director Carol Police who has made an extensive study of Tyrus Wong's work both at Disney and post-Disney . Disney producer Don Hahn moderated the panel.) Was nice to shake his hand and say thank you. Mr. Wong doesn't look a day over 90.

on 19 Nov 2012 at 6:33 pm 2.Matt Jones said …

I don't know about the 'Re-Cobbled' cut- towards the end of that section he's still using some of the FAR inferior Calvert animation- it undermines the whole endeavor!

Uli's St Trins film is stalled as the rights reside with the Production Co. behind the awful live action films of late and they won't play ball!

on 20 Nov 2012 at 5:07 am 3.Mark Sonntag said …

Thanks for the plug Michael, I'll be stepping up the campaigning again in the next week and modifying the perks as well. I think I've chosen a bad time to do this but the rules say I can't cancel so keep going I must. In any case I'm looking at alternative ways to get what I need done and I've also launched an online store to help raise a little if anyones interested in something more tangible.

The Ty Wong documentary is up on Kickstarter, wish they had done it before we did Bambi 2.
Leave a Reply