Bill Peckmann &Comic Art &Disney 16 Nov 2012 07:51 am
- Last week we began this post. Harvey Eisenberg took success in doing the Tom and Jerry comic books for many years, but he began with Mickey Mouse. We began posting the great story, Mickey and the Beanstalk, last week, and here is the finish. Bill Peckmann has been doing much of the heavy loading by scanning and sending the material on to me. Here's Bill's comments on the piece:
'Mickey…' was a very fortunate pairing of cartoonist and story, it's hard to picture anyone else doing a better job of adapting that movie to the comic book page than Harvey Eisenberg. There's some really good stuff going on in these pages, the work was done 65 years ago and doesn't seem dated at all.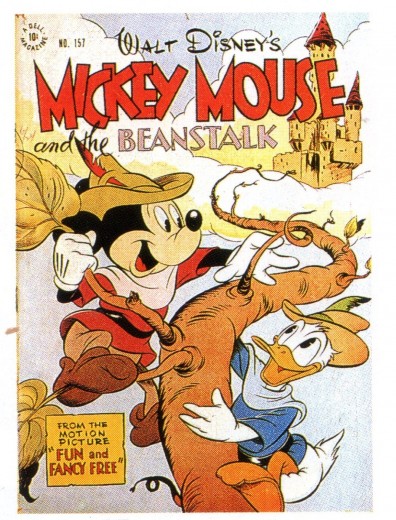 Here's a reproduction of the original
Dell comic book cover for
'Mickey and the Beanstalk' from 1947.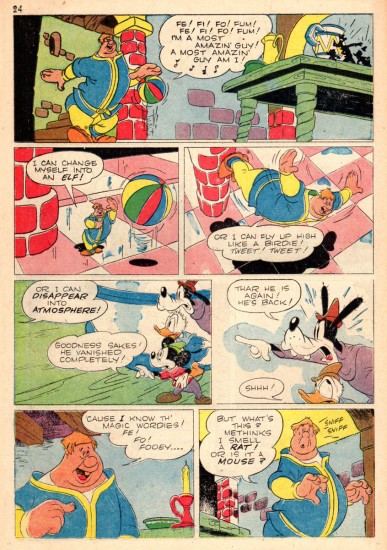 24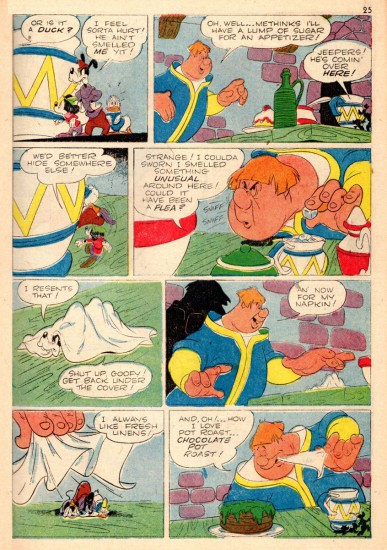 25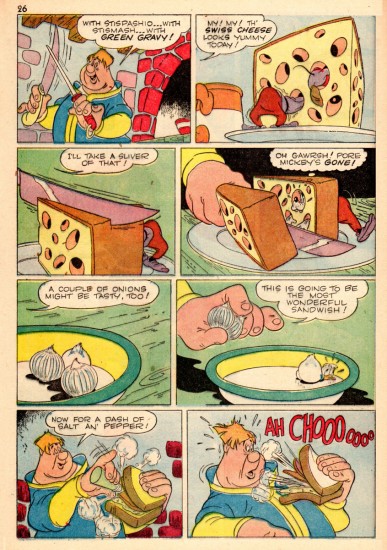 26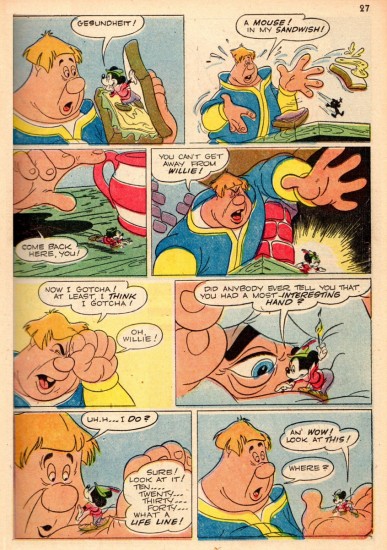 27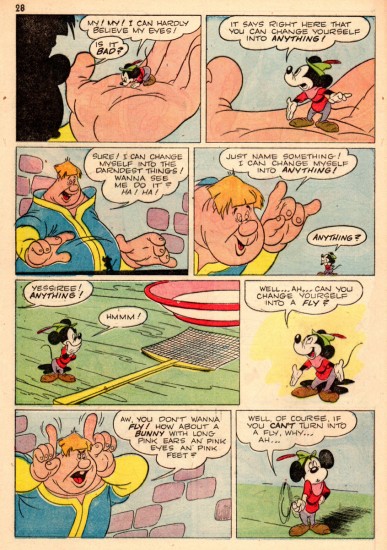 28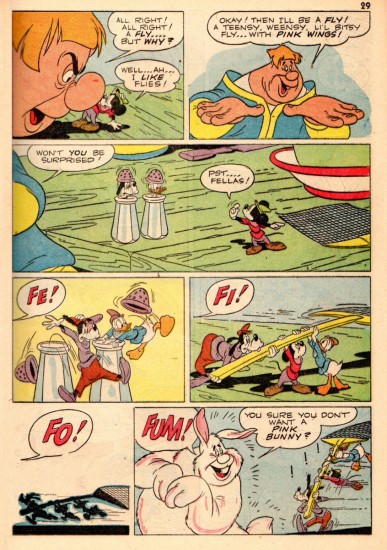 29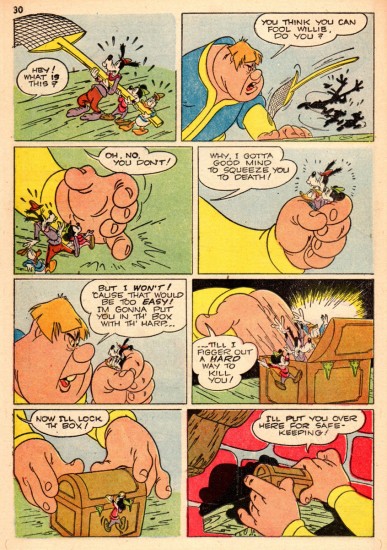 30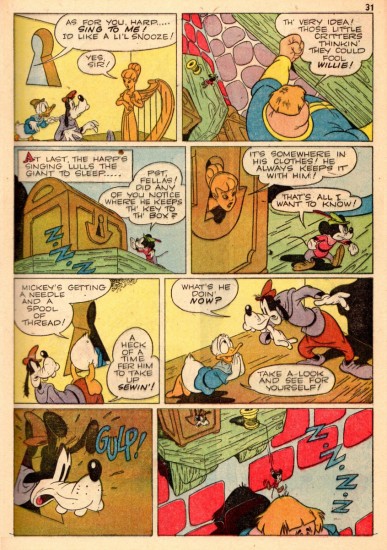 31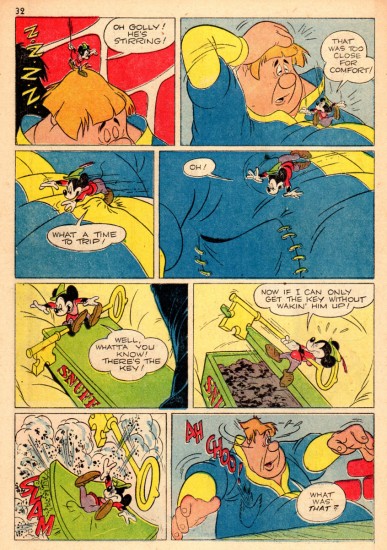 32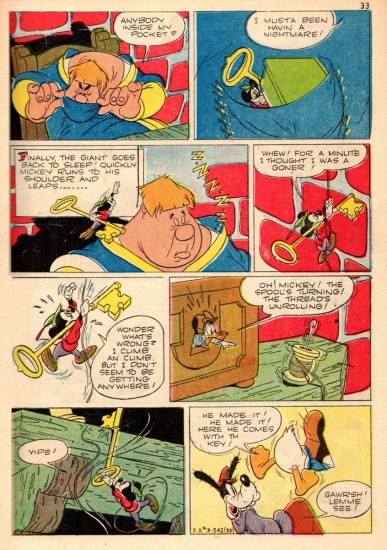 33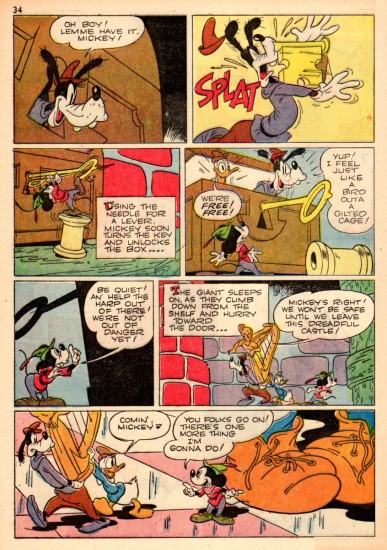 34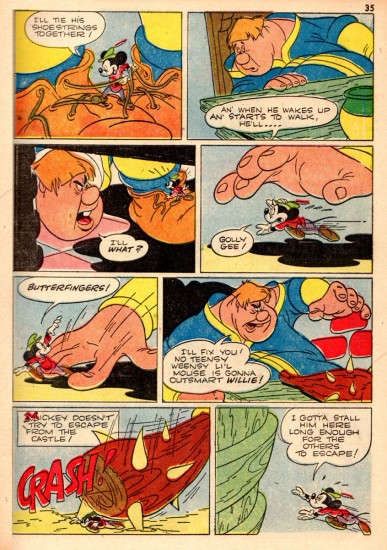 35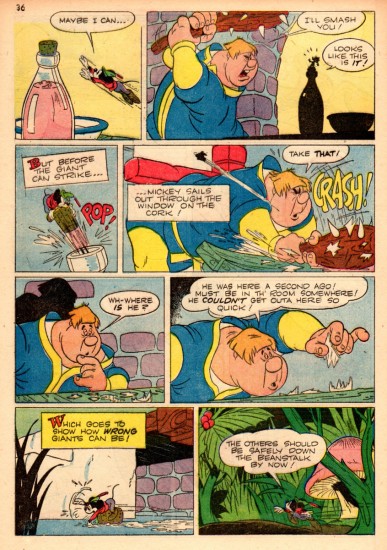 36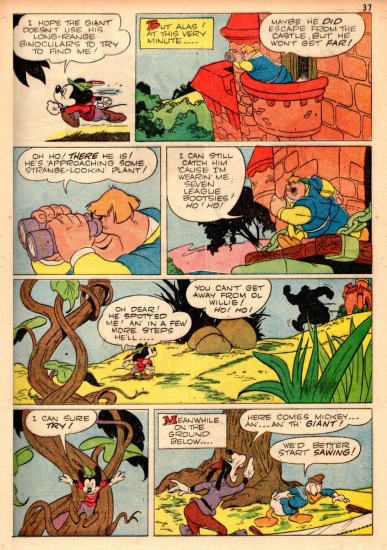 37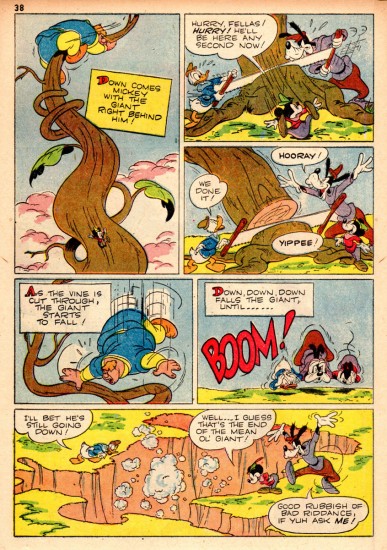 38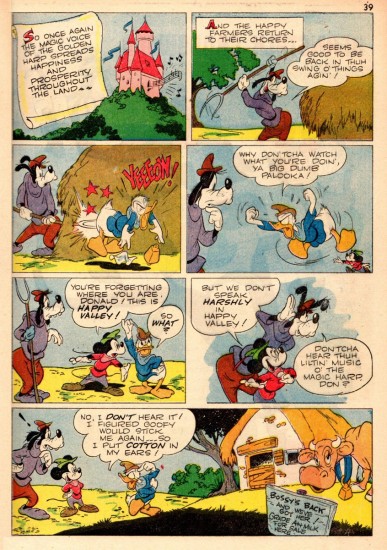 39

It is now 1953, six years after Harvey Eisenberg did 'the Beanstalk' story, he did this story for 'Silly Symphonies' no. 2, it's titled 'Peculiar Penguins. It's beautifully done, he's encroaching on Walt Kelly territory, with his characters, posing, spotting blacks and oh, that lovely lettering!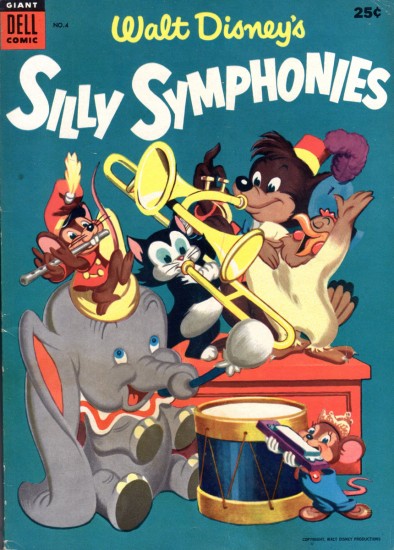 The "Penguins" front cover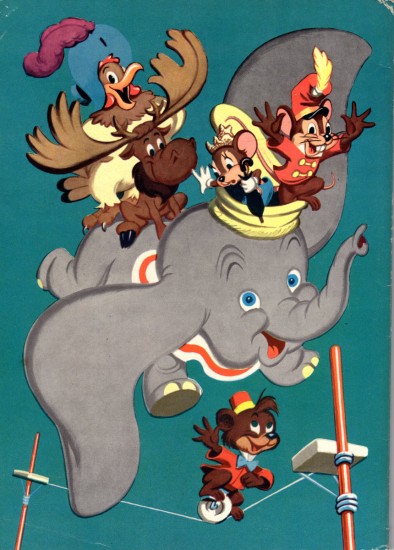 The back cover of this issue.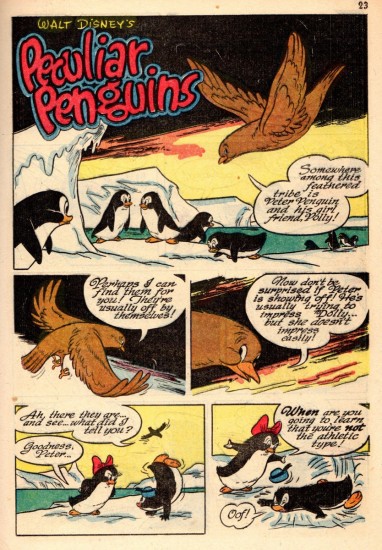 1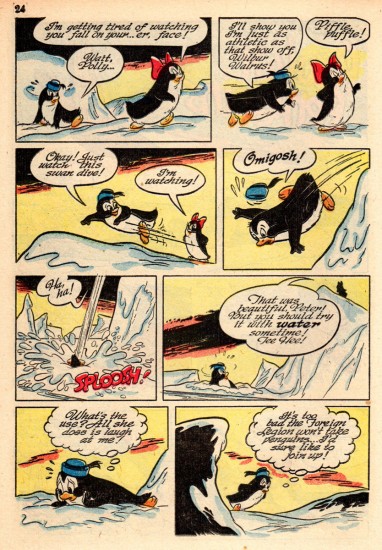 2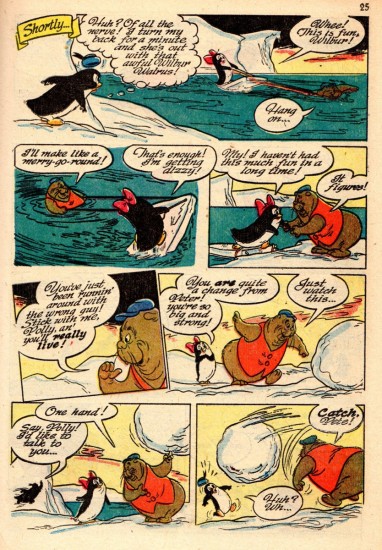 3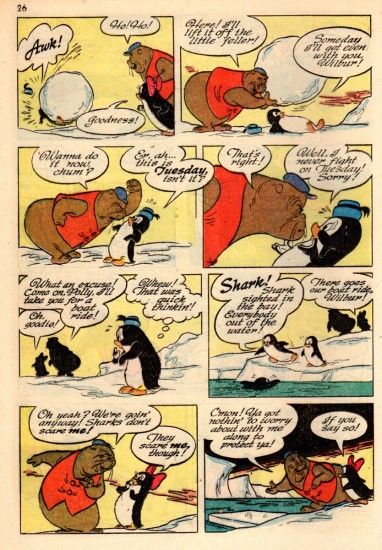 4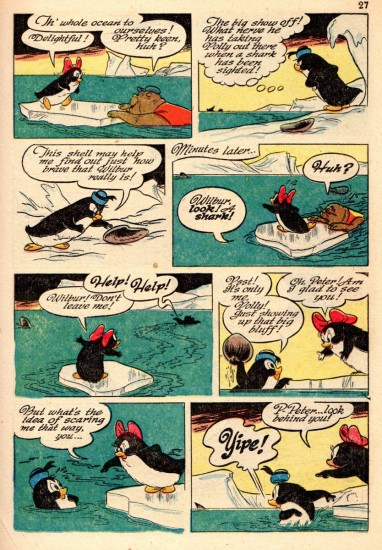 5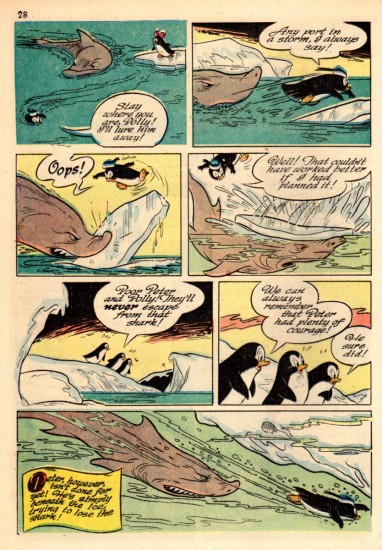 6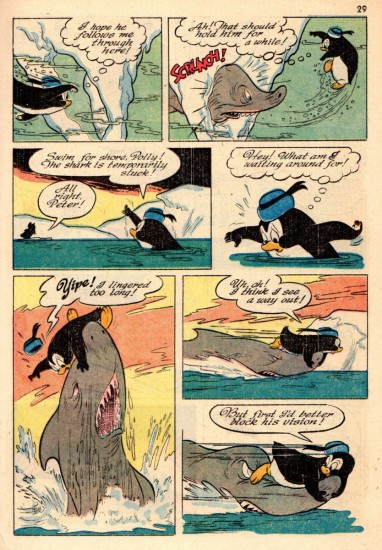 7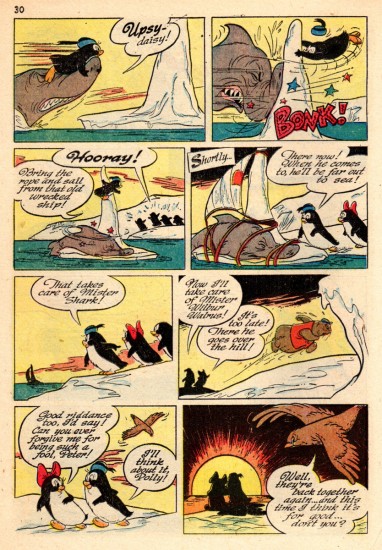 8
2 Responses to "Eisenberg's Mickey – part 2"
on 16 Nov 2012 at 9:49 am 1.Bill said …

Harvey Eisenberg always did the best effects/speed lines in the business, an art in itself.
Leave a Reply