Animation &commercial animation &UPA &walk cycle 29 Nov 2012 08:08 am
- There's no way to know who animated this walk cycle. Perhaps it's a commercial by Lu Guarnier. Vince Cafarelli was Lu's assistant; so if I had to guess, I'd say that Lu animated it and Vince did the cleanup.
For the QT movie of it, I moved the character into place so that we could run it on a cycle.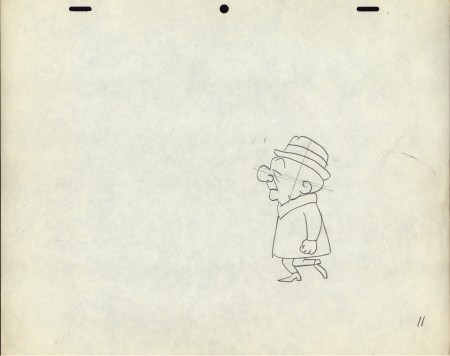 11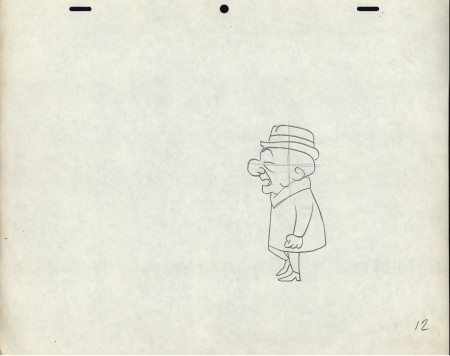 12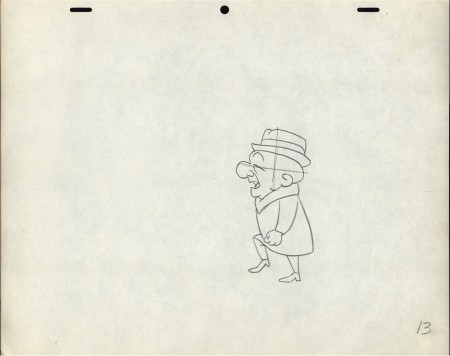 13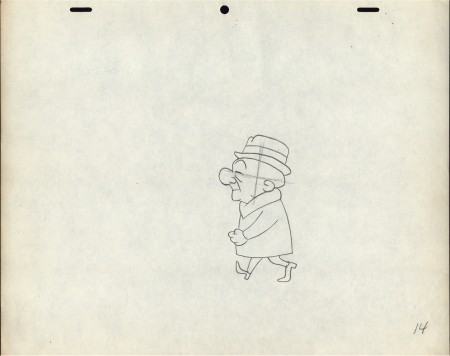 14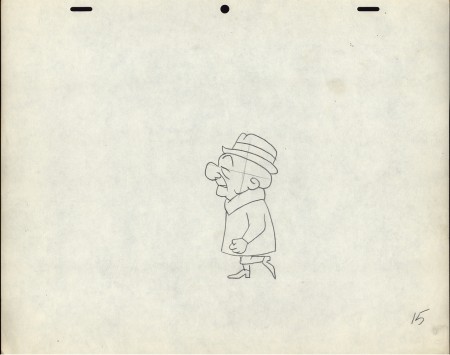 15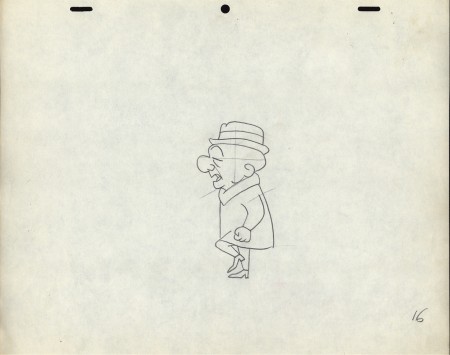 16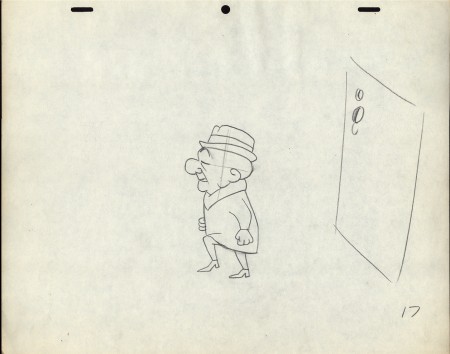 17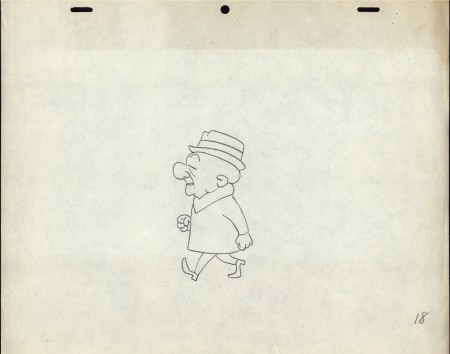 18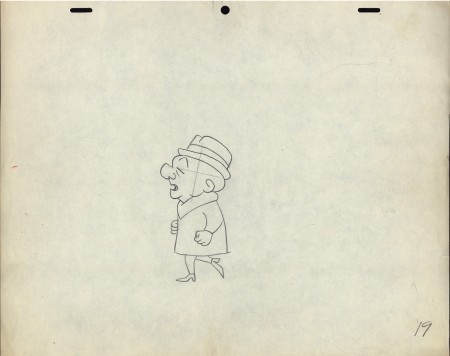 19

____________________

The following QT movie was made reworking the positioning
of the character on the pages. This enables us to see a repeated
cycle without Magoo bouncing back to the starting position.

It's certainly a fast walk.
You figure a natural walk is 12 frames per foot hit / 24 frames for both.
This cycle takes just 18 frames. Presumably it's part of the overall timing.
Leave a Reply