commercial animation &Independent Animation &Layout & Design &Models 12 Dec 2012 06:14 am
- At Buzzco, they are preparing to send a lot of archival art to the MoMA. I've been trying to race through a bunch of it to scan it so that I can present it on this Splog. A folder of drawings by Len Glasser had to be organized so that I could send it out. There are certainly some odd bits in there.
Let's start with a potpourri of pictures.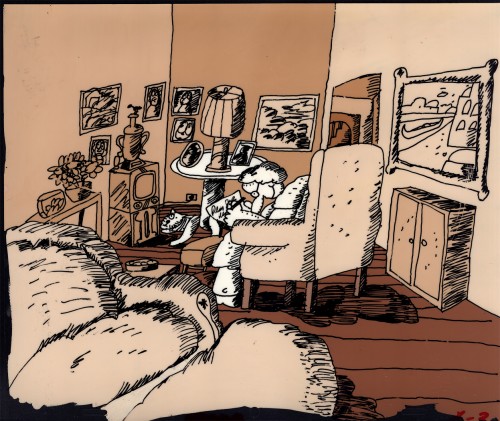 1
This Background stands alone. It's painted on a cel.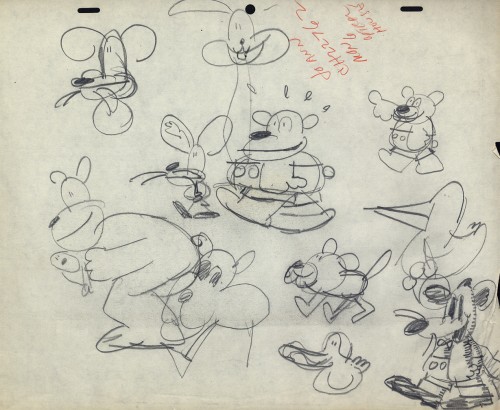 2
Then here's the cast of characters.
A model sheet for the Wacko.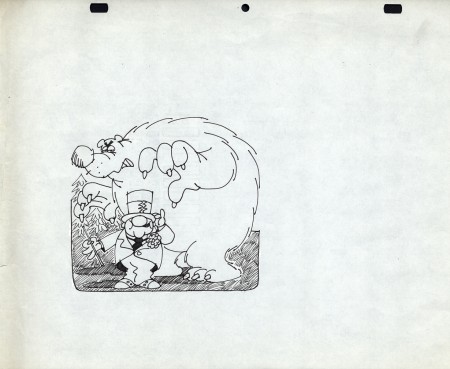 3
This W.C.Fields character belongs to Frito-Lay.
Doritos Corn chips; this character was the
spokesman for quite some time.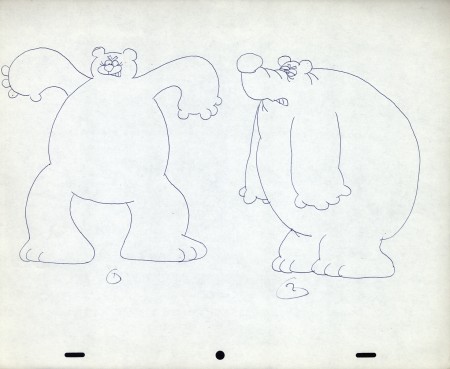 4
There are three model sheets for the bear.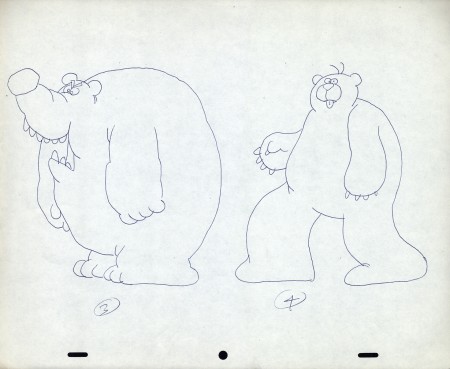 5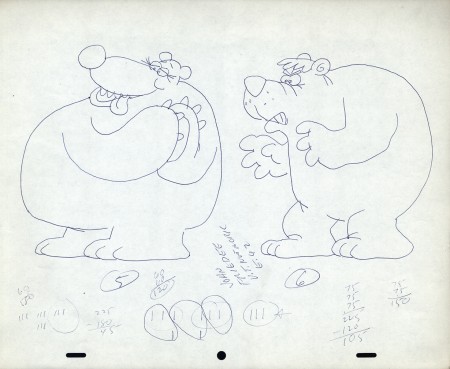 6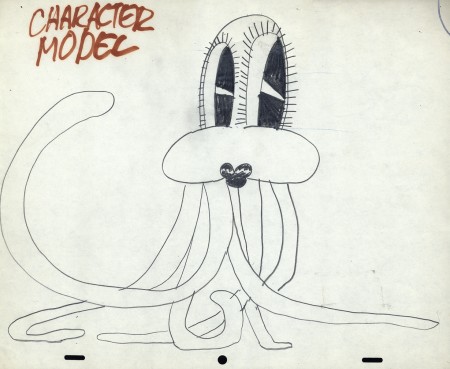 7
Let's get back to some character models.
Len Glasser had a unique style – perfect in its time.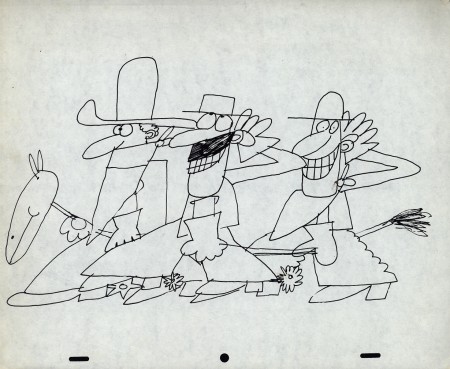 8
Cowboys always fill the bill.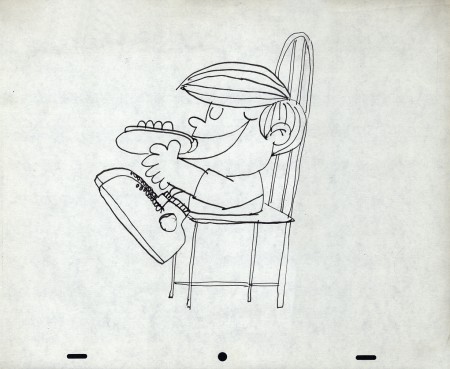 9
A kid who likes his hot dogs.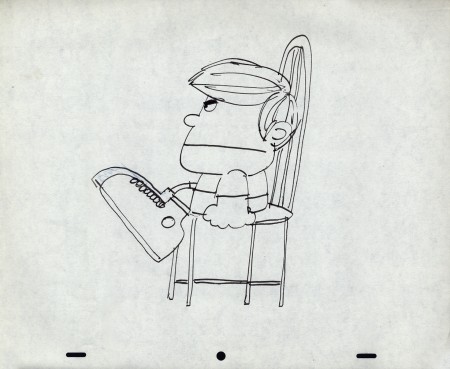 10
He's not too happy when he doesn't have a frank in hand.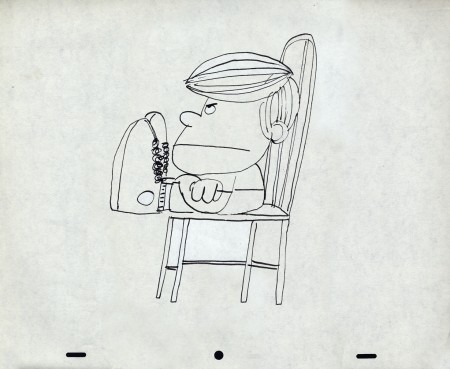 It seems to end with the boy not getting another hot dog.
Here are a group of drawings that work together. They're some layouts Len Glasser did for a spot for NBC; it has something to do with the weather. The floating guy makes it look like it may be part of the story of the sun, the wind and the man with a coat. The sun and wind compete to see who can get the guy to remove his coat first. (Spoiler alert: the sun wins.)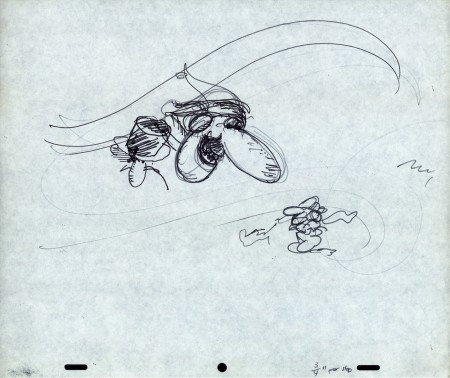 LO 1
This seems to be the layout for the whole piece.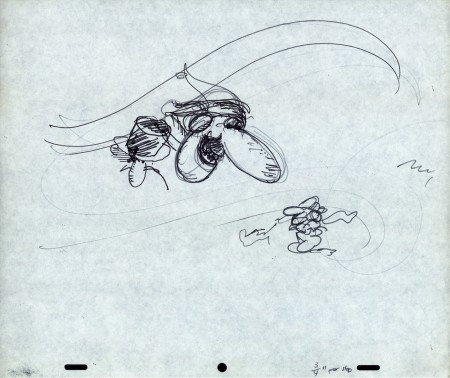 LO 2
But then, there's another near-identical one with the addition of a snowman.
I'm not sure where the snowman appears in the spot. Is he the floating head?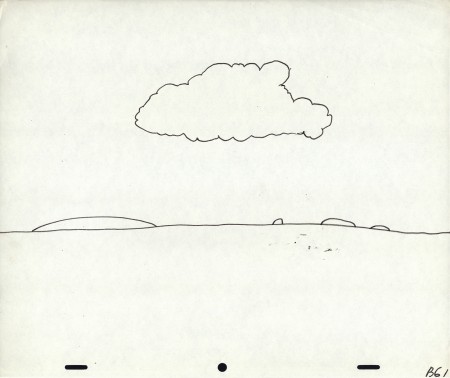 This is the Background for the spot.
What follows are the layouts for the animation, though I'm not sure what's going on.
They're drawings, at this point, for the sake of drawings.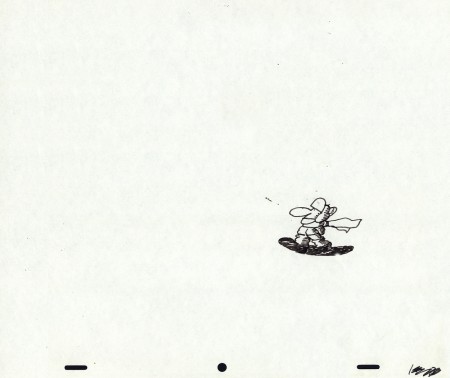 1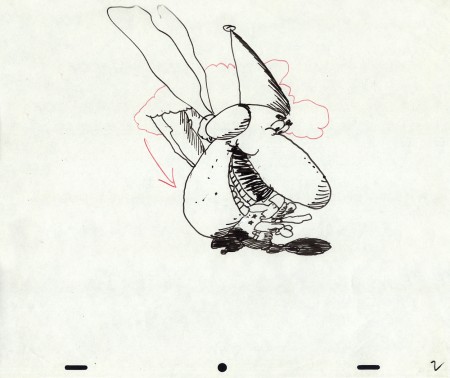 2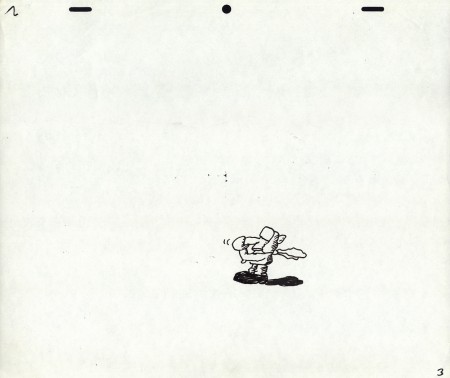 3
It goes to Top Pegs for one drawing.
I don't know why.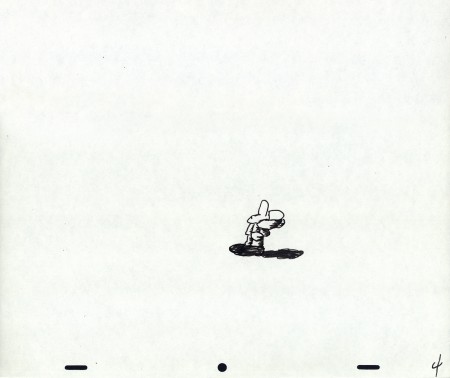 4
Back to Bot Pegs.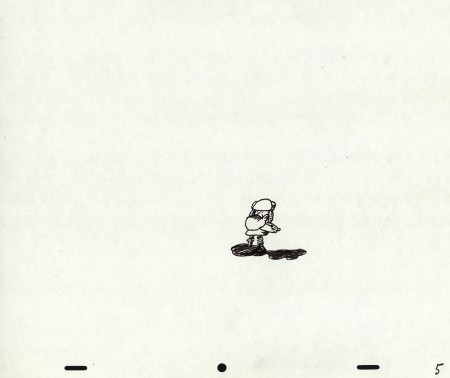 5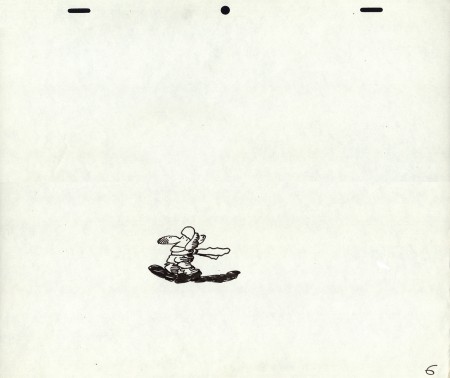 6
Another lone drawing with Top Pegs.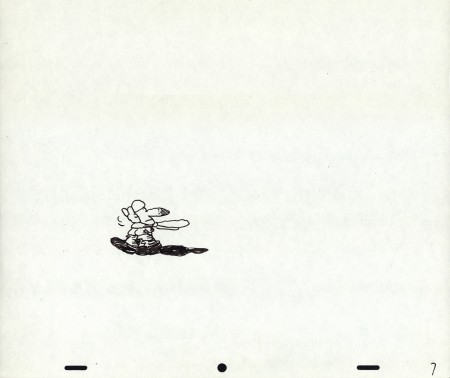 7
Bot Pegs.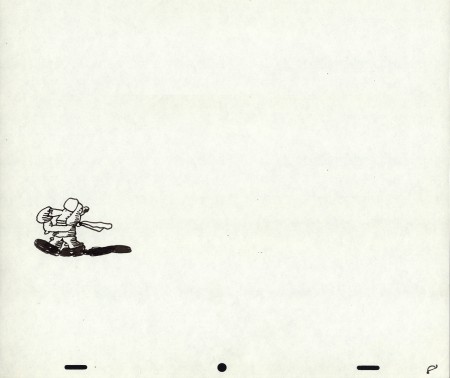 8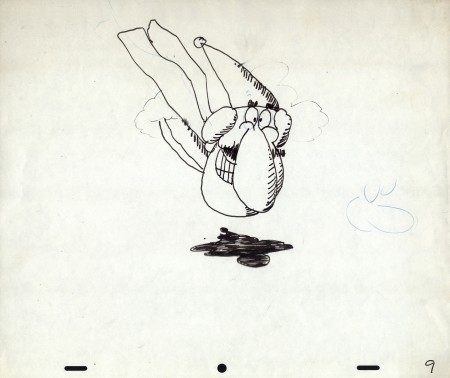 9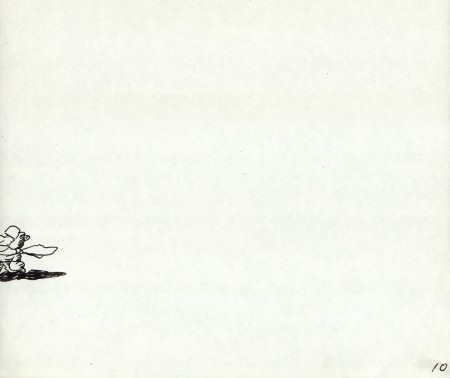 10
This one has No pegs.
Let's end on a picture of Santa. . .
. . . an original picture of Santa that only Len Glasser could draw.
3 Responses to "Len Glasser Bits & Pieces"
on 12 Dec 2012 at 3:28 pm 1.Robert Schaad said …

Thanks for posting this. ps good seeing you at the UPA screening last week.

on 13 Dec 2012 at 10:17 am 3.slowtiger said …

Some of these drawings capture the essence of what 70′s animation is to me: surreal sillyness and exaggerated contrasts. I just have a soft spot for very small characters in wide open spaces, with those Chirico-like shadows.
Leave a Reply