Bill Peckmann &Books &Comic Art &Disney &Illustration &Peet 20 Nov 2012 07:07 am
- Recently, on this Splog, we saw Dick Moores, who would eventually replace Frank King as the artist behind Gasoline Alley, as the artist behind the beautiful comic books featuring Mickey Mouse. Bill Peckmann continues with the Disney artist, Moores, as he gives us Lambert the Sheepish Lion, Bill Peet's tale.
But first we saw an early strip drawn by Moores, "Jim Hardy". Bill Peckmann is here to present some of the Moores history:
When Dick Moores was assisting Chester Gould on his 'Dick Tracy' strip in the 1930′s, his big dream was to eventually have a daily strip of his own. In 1936, he was finally able to fulfill that wish with the comic strip 'Jim Hardy'. It lasted from 1936 to 1942. He left 'Jim' to join the ranks of the Disney comic strip dept. in '42.
In this 1977 Hyperion Press' book of reprints we get to read Dick's version of how the strip came about (and what a sweet read it is) and also included are the first 21 dailies of the strip.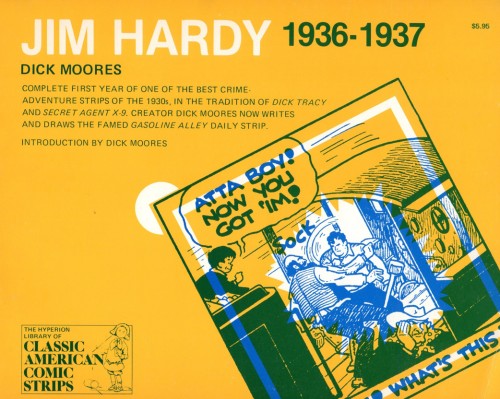 The cover page of this Hyperion Press collection of strips.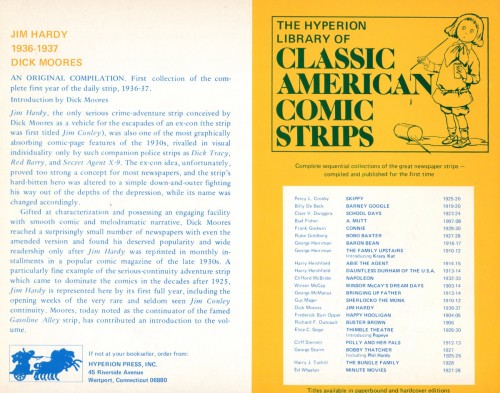 The back cover of the book.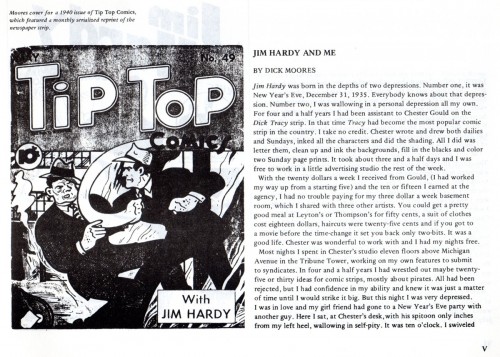 1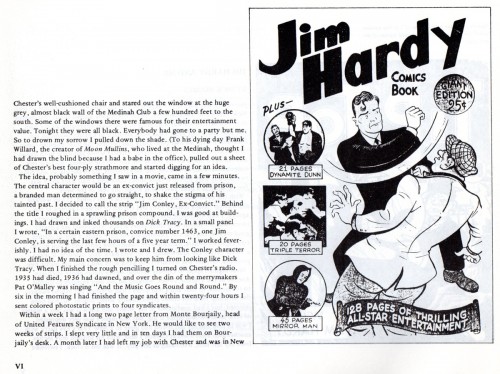 2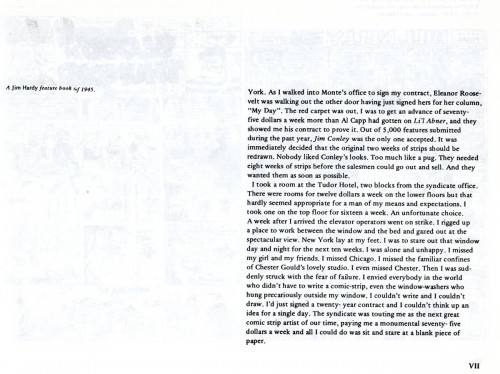 3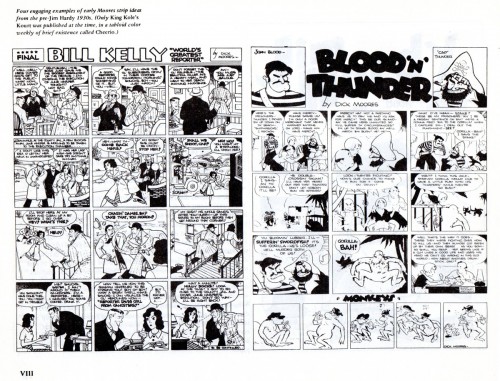 4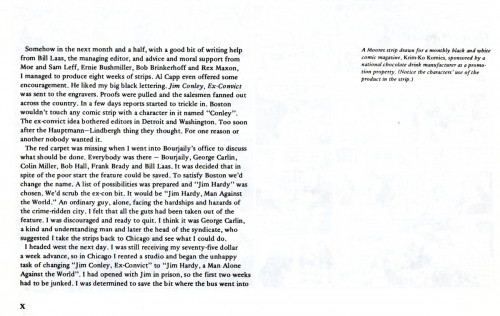 5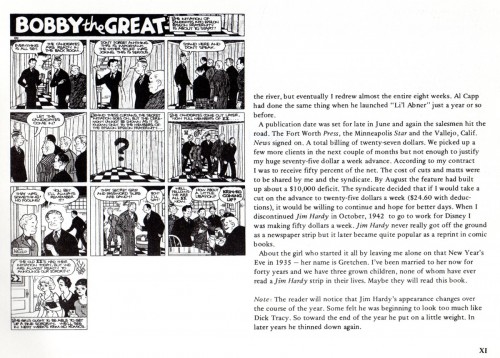 6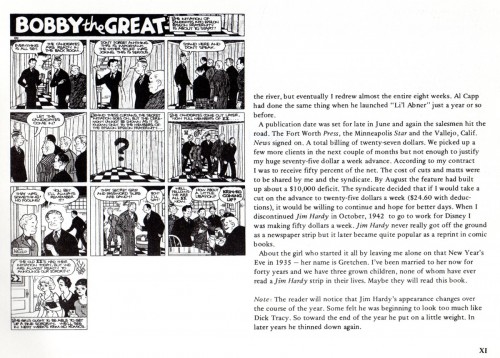 7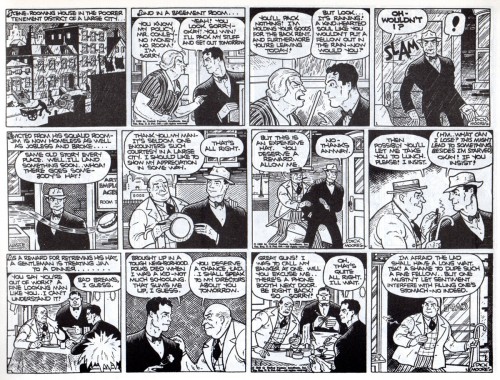 8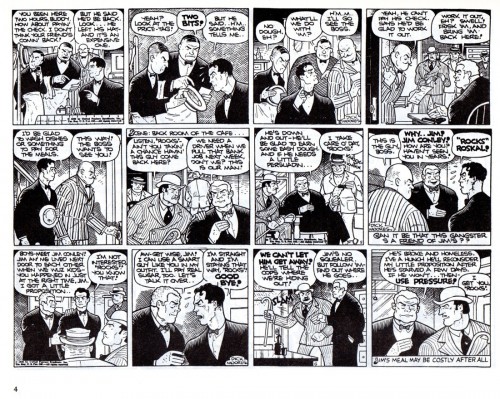 9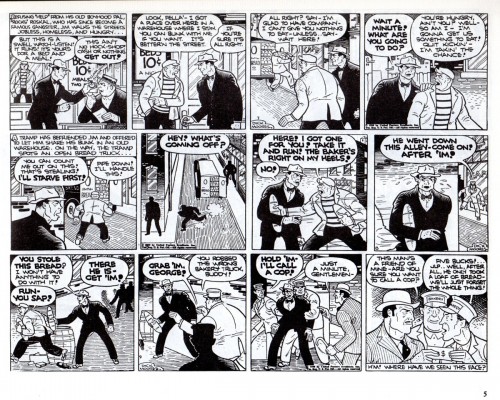 10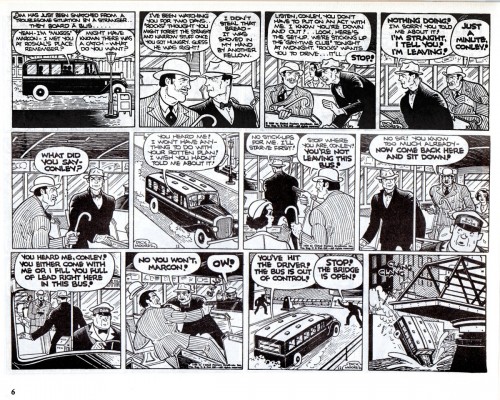 11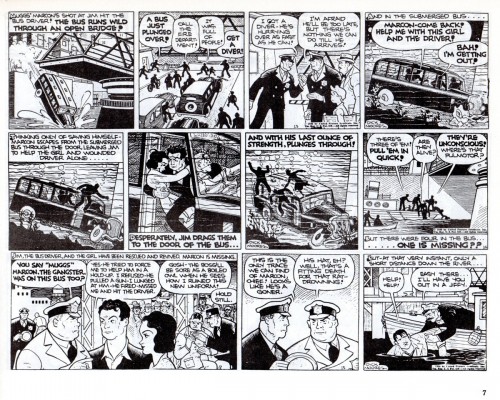 12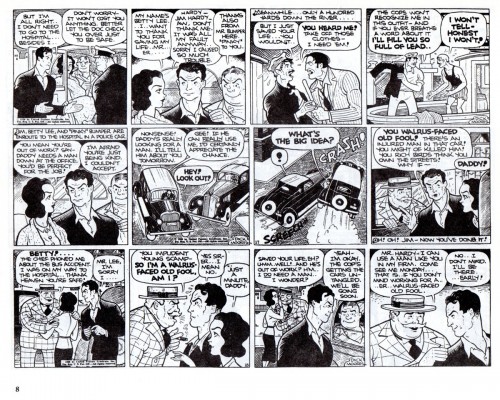 13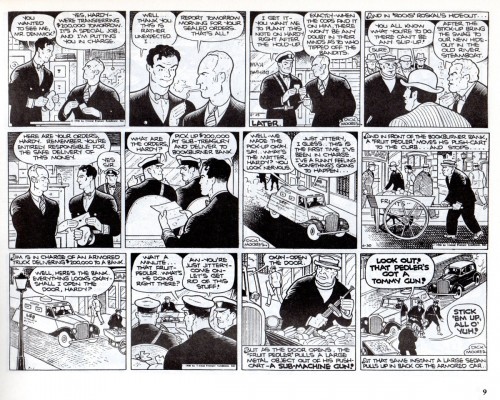 14

15
Thanks to Germund Von Wowern we have an original 'Jim Hardy' strip from the early 1940′s. Beautiful ink work! (Sorry about the rubber cement stains in the word balloons, those are left over from re lettered foreign language versions of the strip.)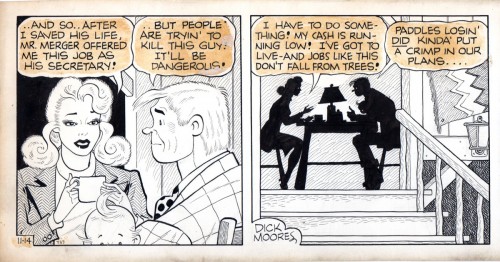 16A
Here, I've broken the original strip into two parts
so that we can see it fully enlarged.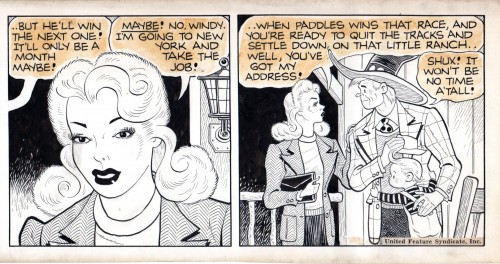 16B

_________________________

In this 1953 story Dick Moores had a great time adapting the Disney short 'Lambert, the Sheepish Lion' to the pages of a comic book. The more I look at the art, the more I start to get the feeling, that in Dick, the cartoonist, there was always an illustrator trying to get out. Some of these panels would have made pretty good page illustrations. (Which makes one wonder and dream of what a comic book page would have looked like if it had been done by the one and only Bill Peet!?!)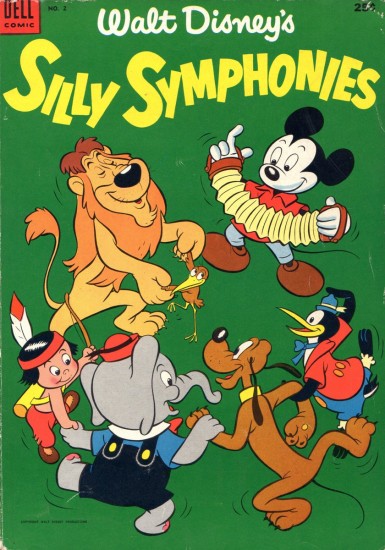 The comic book cover which contained Lambert.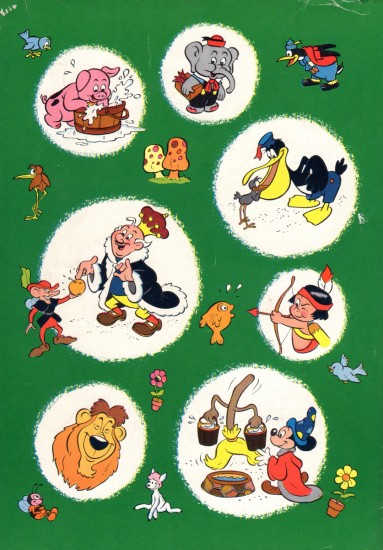 The back cover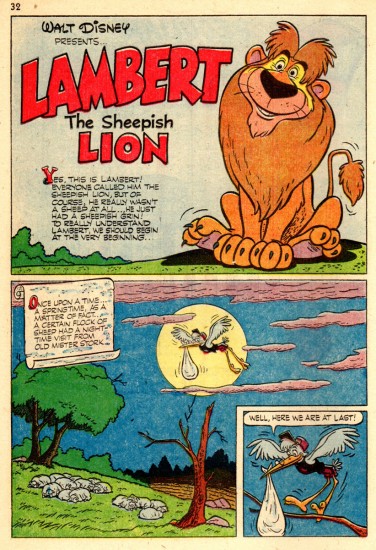 1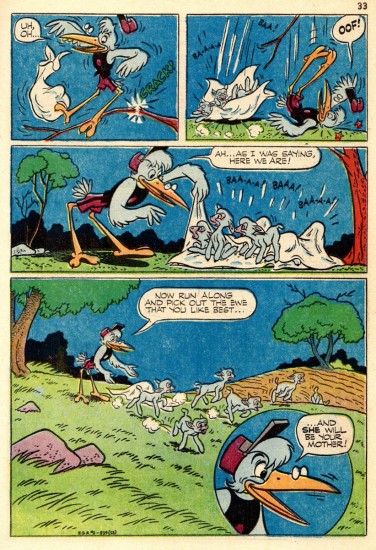 2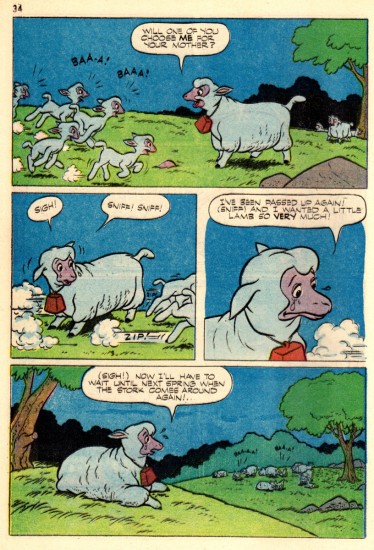 3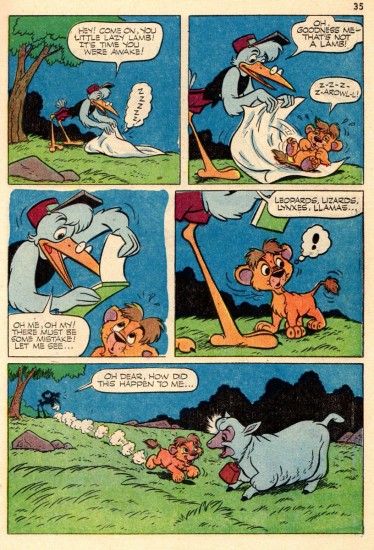 4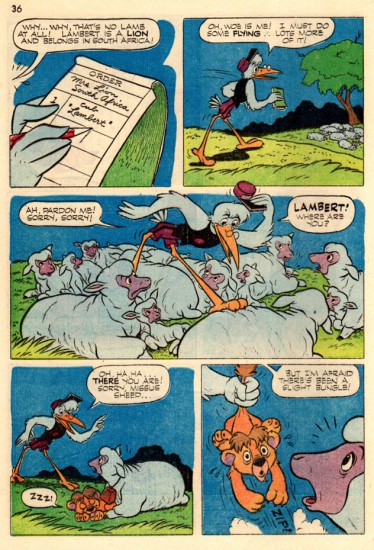 5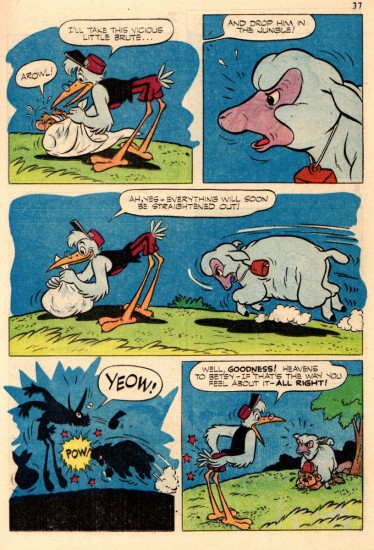 6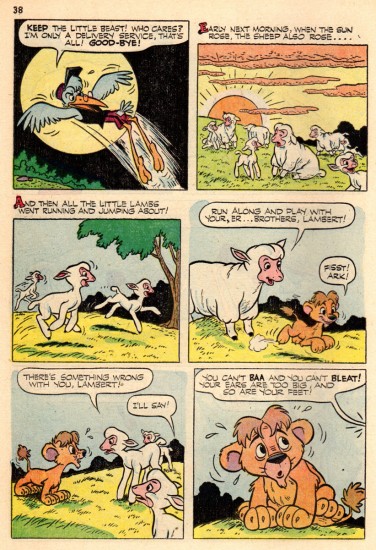 7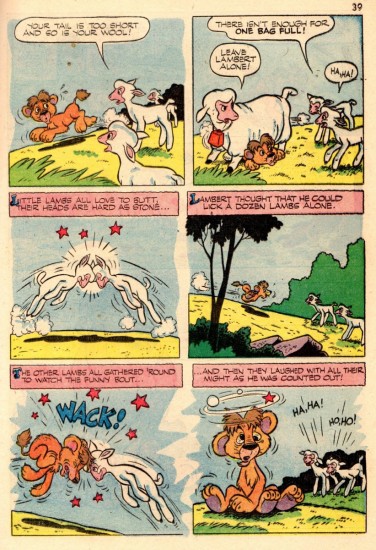 8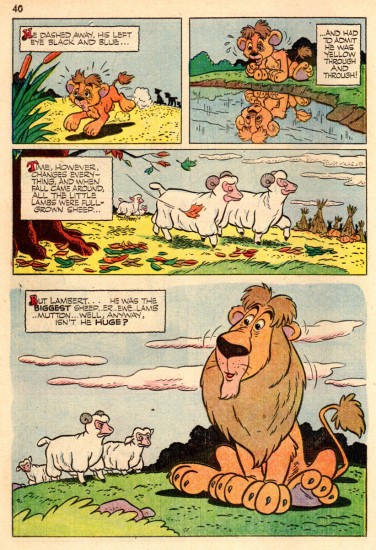 9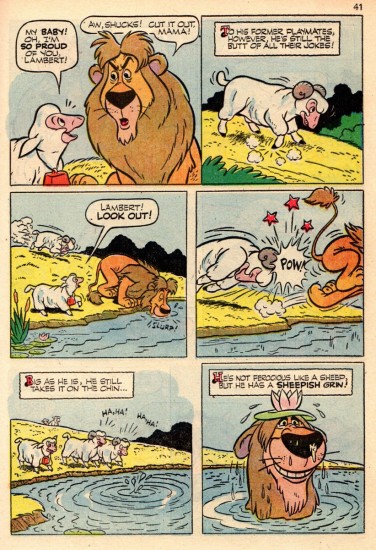 10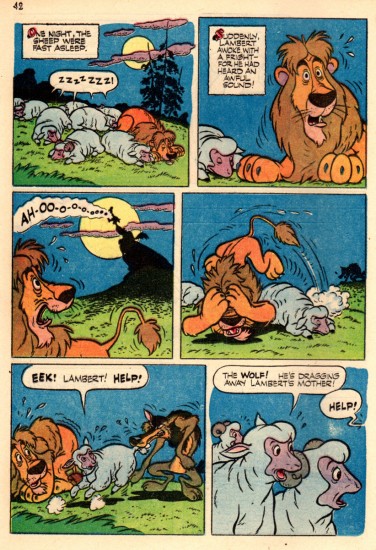 11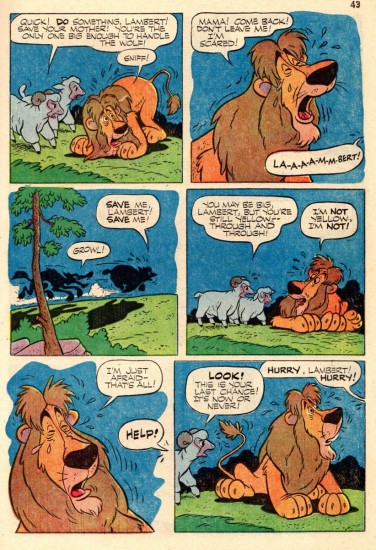 12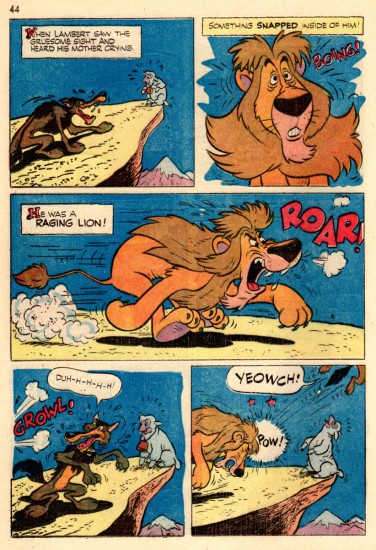 13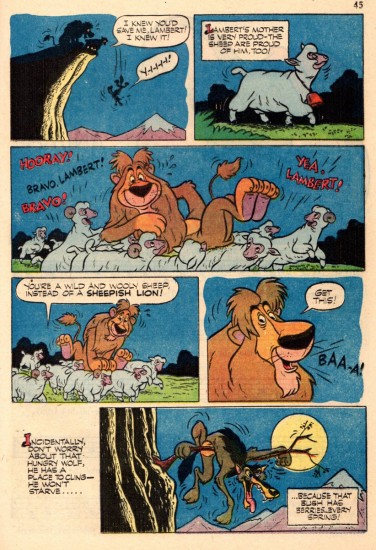 34

In Part 2 we'll continue celebrating the art of Dick Moores and the release of Library of American Comics' "Dick Moores' Gasoline Alley"!
One Response to "Moores' "Jim Hardy" & "Lambert""
Leave a Reply