Animation Artifacts &commercial animation &Layout & Design &Models &UPA 21 Nov 2012 06:56 am
- Robert Lawrence Productions was a thriving studio in New York in the days post-UPA. Many of the animators moved from UPA, once they closed, to Robert Lawrence. Grim Natwick/Tissa David worked there (freelance), Lu Guarnier/Vince Cafarelli worked there, and consequently, Vince collected a lot of artwork from the spots he did. This post features a lot of that artwork. You'll see how great the design and styling was at the studio, even though I don't know what clients or sonsors they were done for. The designers certainly took off where UPA left off.
But first, let me share two in-house studio gags done at UPA.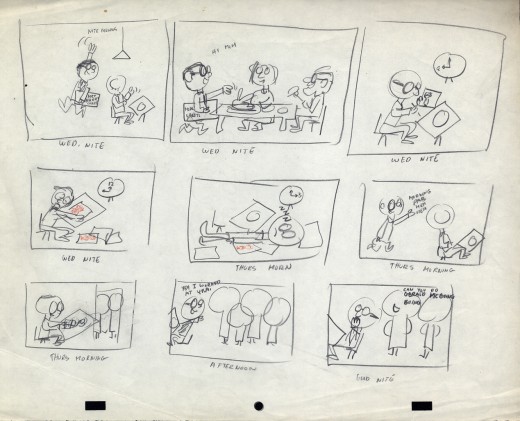 1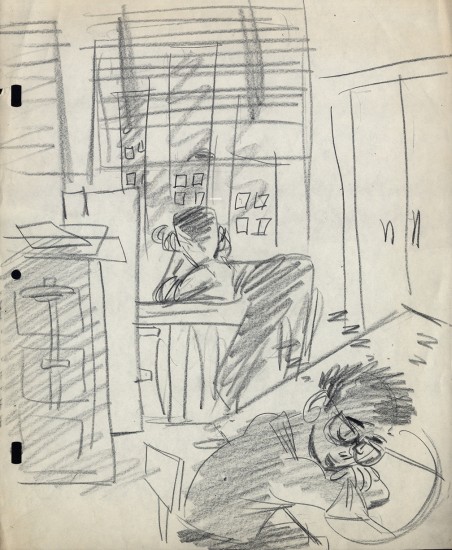 2
At UPA – NY, Lu Guarnier was the only animator
who had a window. Vince Cafarelli and Pablo Ferro
were Lu's Assistants/Inbetweeners, so they also
had the luxury of a window.

_______________________
- OK, now onto Robert Lawrence. The more I look into this company's work the more impressed I am. The quality of designers and animators on board was extraordinarily high. I have a lot of Layouts for films that are completely lost. I'm not sure what most of the images are for or what the stories of the spots was. I just have drawings, and most of them are impressive, even more so in some ways than much of the UPA work I've seen.
So let's take a look.
First there is the promo art. As an introduction to the company, here are four self-promo pieces that were used as trade ads for the company.
I've assumed that these images were created for a print ad in some magazine or another. There are three of them; one comes in a 2-color version.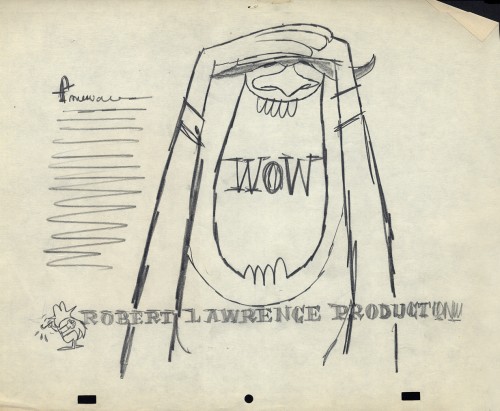 1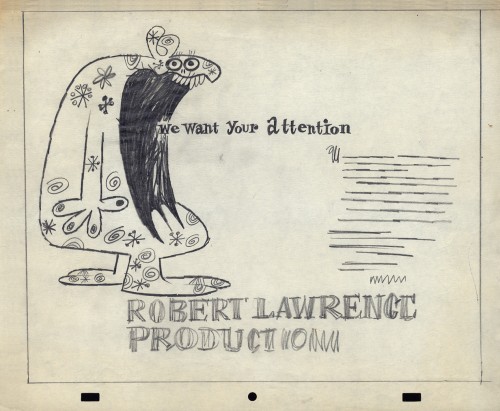 2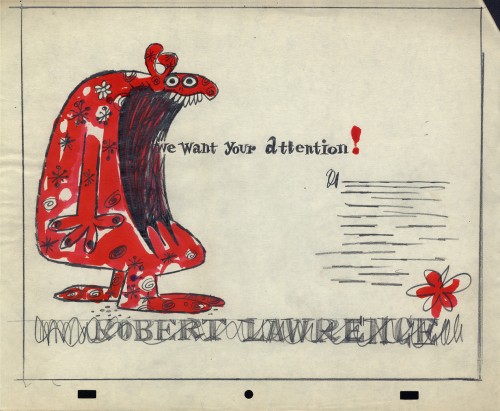 3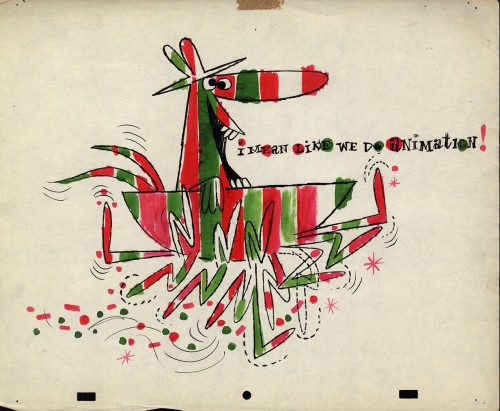 4


____________________________
Now we get into some of the fun stuff. Here are the layouts done in a million styles, all beautifully drawn and designed. I feel like I want to say thank you to some of the artists involved. If only I knew who the artists were. The drawings and cels were all done on paper with a "Signal Corps" hole-punch. (Looks like Oxberry, but the center hole is the same diameter thickness as the square pegs.)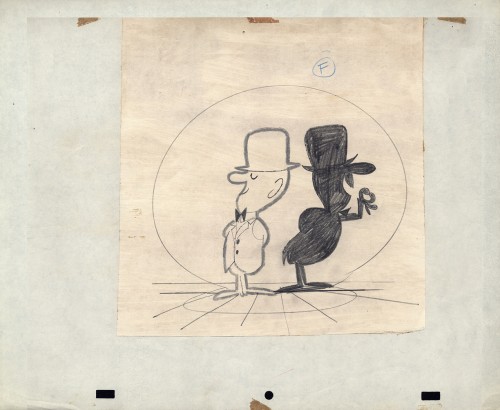 1
This is a beautiful gag told a million times,
but done perfectly in this drawing.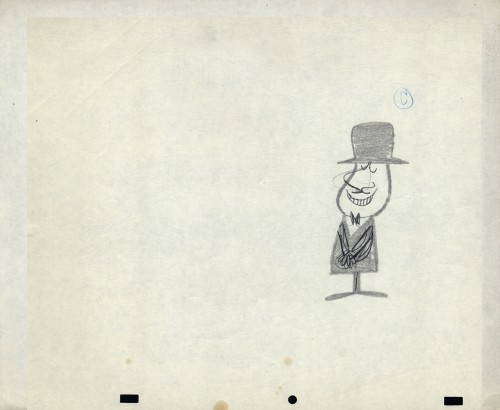 2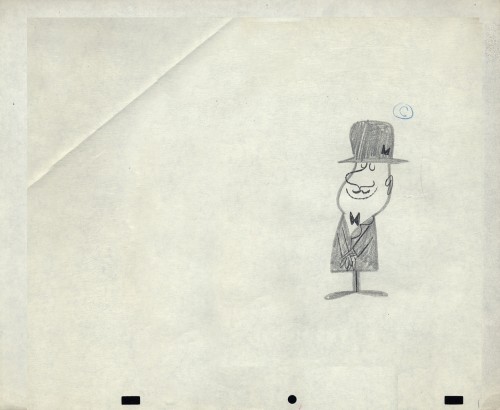 3
The inked arms in #1 are the variant. (Possibly a correction?)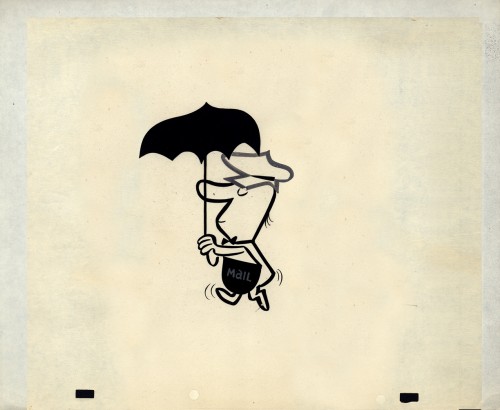 4
A cel not opaqued but beautifully inked.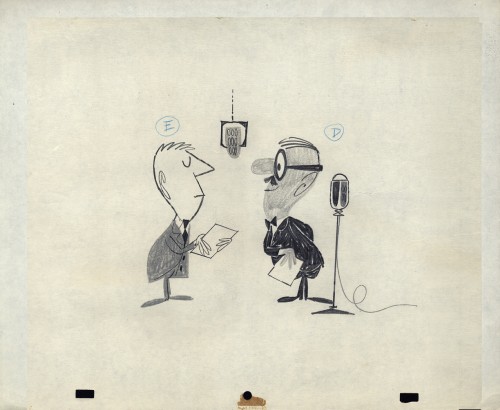 5
Obviously #5, 6, & 7 are the same characters in development.
It looks like #5 is probably the finished model.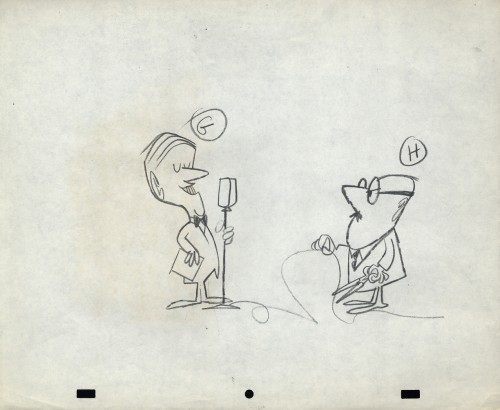 6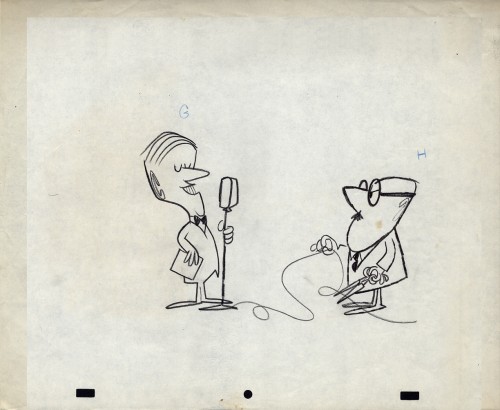 7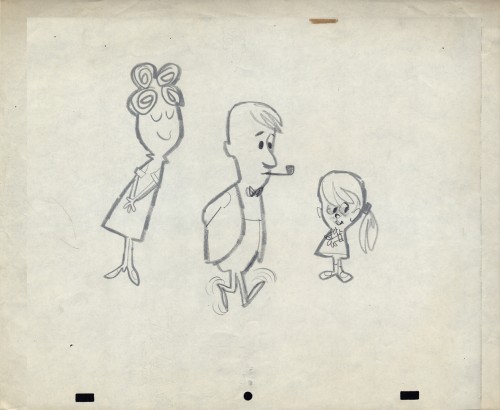 8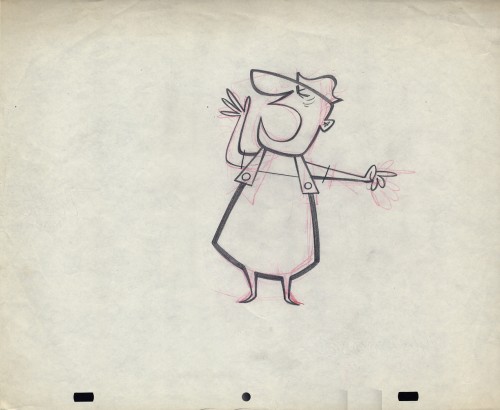 9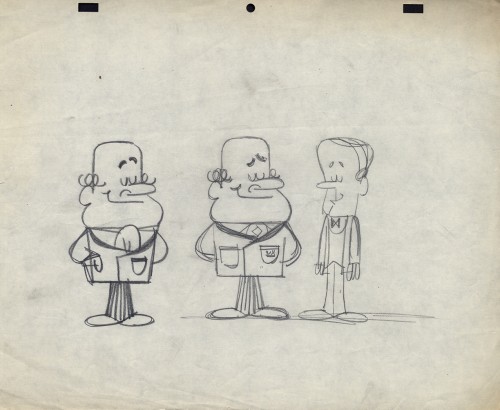 10
This looks a bit like Howard Beckerman's style, but I'd
probably bet against that. The characters aren't cute enough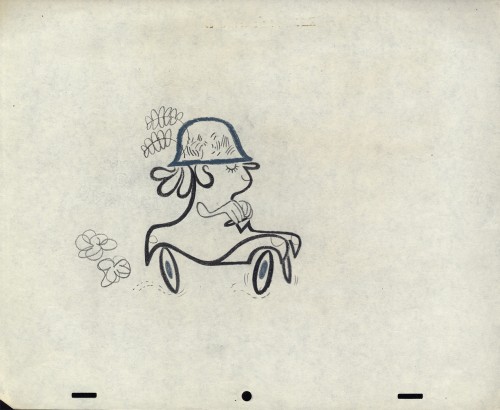 11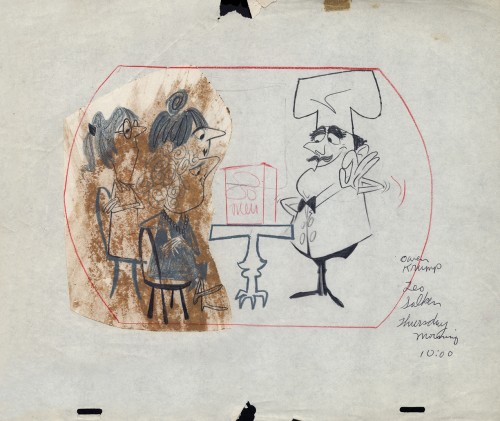 12
There's a whole series of chef models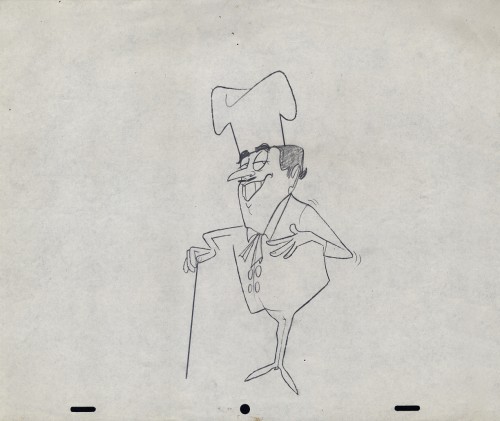 13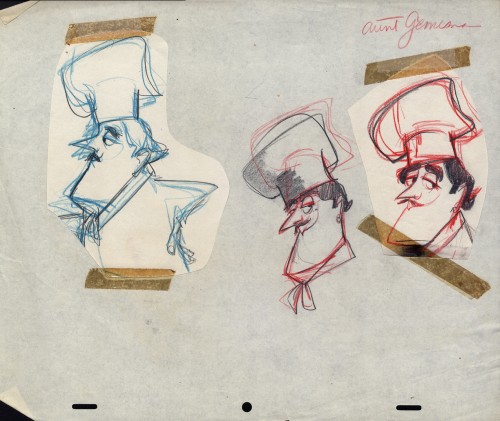 14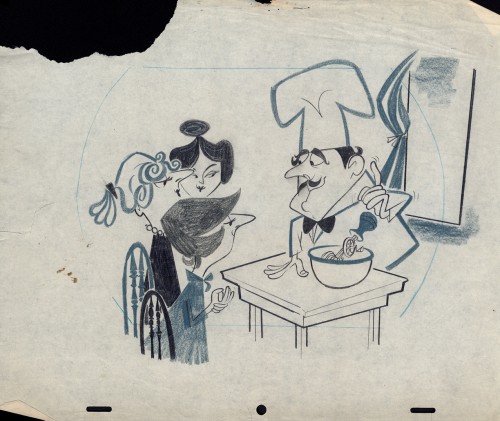 15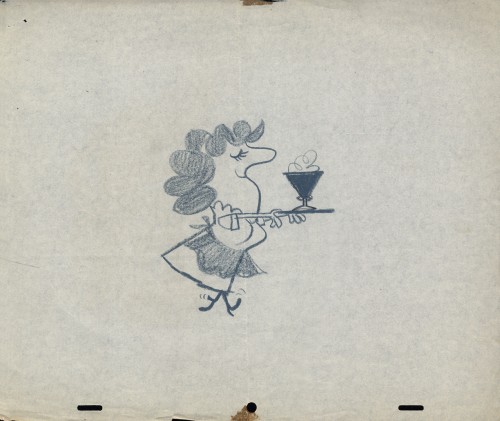 16
Then there's a series of Cowboys.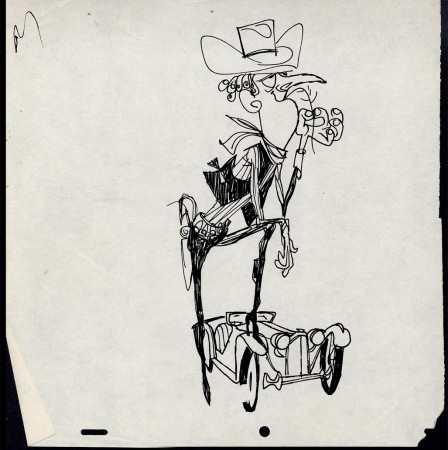 17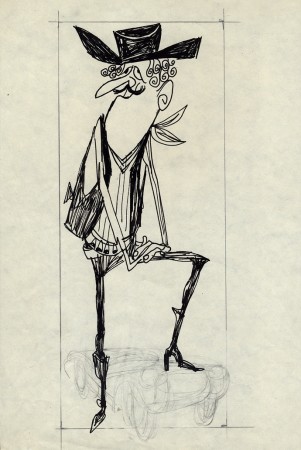 18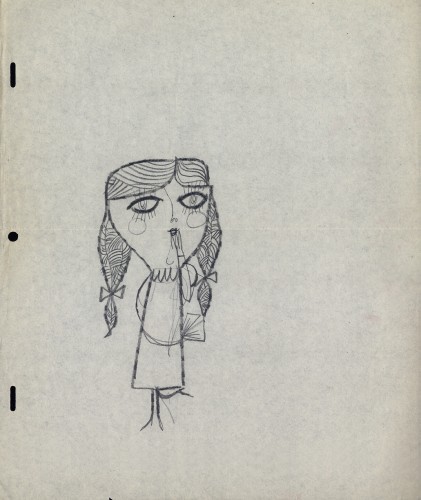 19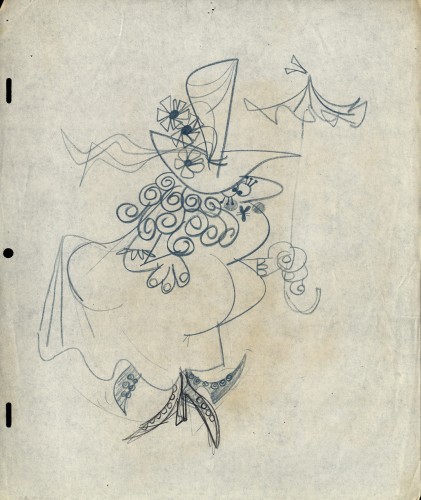 20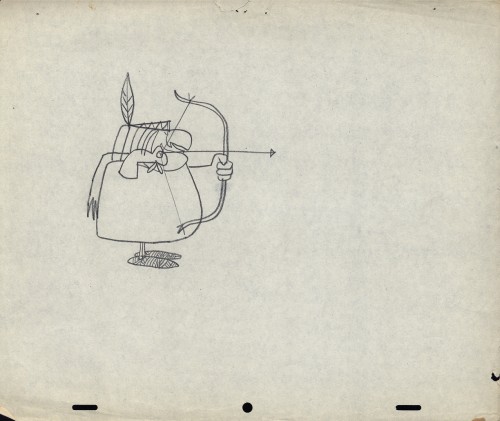 21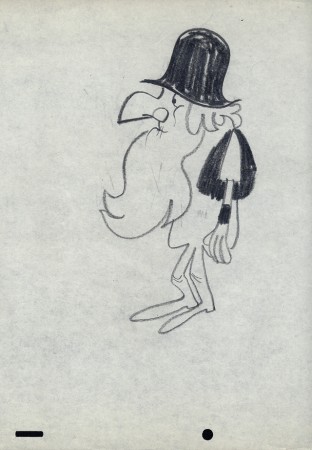 22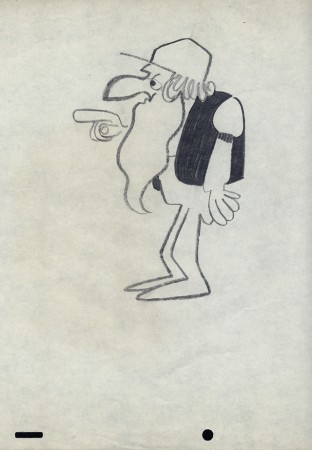 23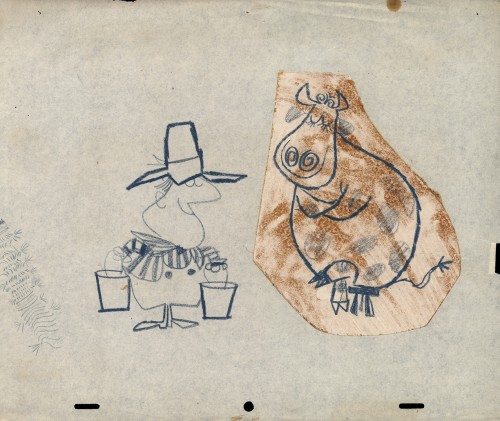 24
Then there's the farmer milking the cow. Casting problems.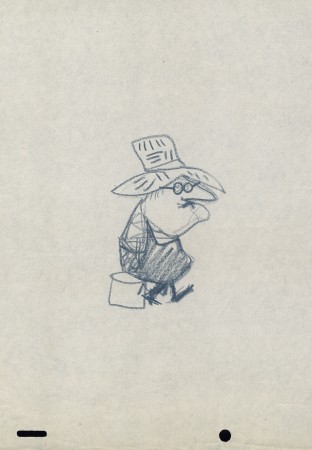 25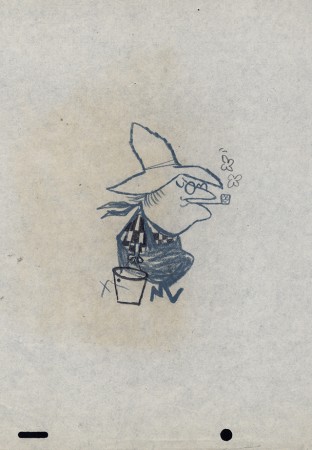 26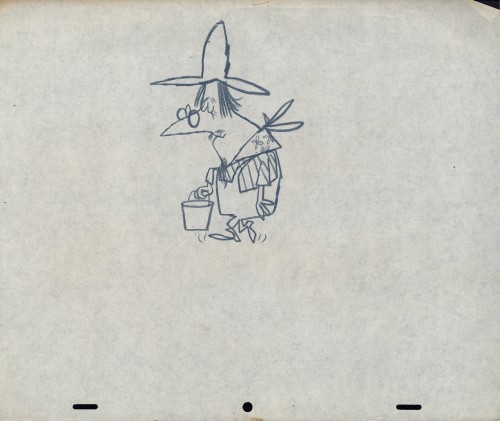 27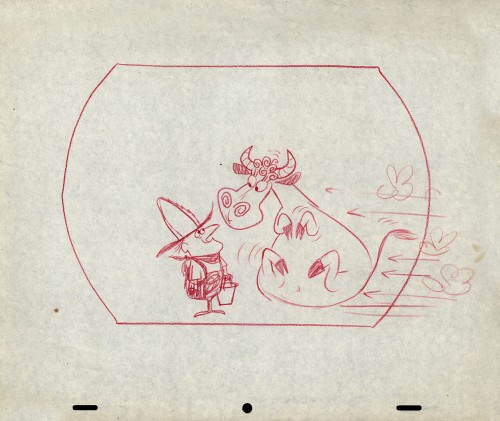 28
8 Responses to "Robert Lawrence Prods. – part 1"
Leave a Reply