Bill Peckmann &Comic Art &Disney &Miyazaki &Models 23 Nov 2012 08:28 am
Years before Dick Moores got near the smell of Gasoline Alley, he had a bulging career at Disney's doing books. Long before he ever thought of drawing Walt or Skeezix, he was a master of the Mouse. Bill Peckmann has sent me Goofy as the "Mechanical Wizard", and I've rushed to put it together so I could read it. Here's Bill's opening salvo:
Continuing with the posting of Dick Moores 'Disney' career, we have here one of the classic Mickey Mouse comic book stories of the early 1950′s. It's 'Goofy's Mechanical Wizard', written and drawn by Dick, the story gives us a little glimpse of what will be in store for us once he was to take over the complete reins of the 'Gasoline Alley' comic strip, approximately a decade and half in the future. Surprisingly, here in his Mickey Mouse stories, there are no famous, rickety, 'Gasoline Alley' type bridges or catwalks. They would come later, but they would have been perfect for the hi-jinks of Mickey and especially, Goofy, with that in mind, Moores' two MM stories would have made very enjoyable animated shorts.

Here then, is the cover and story of 'Goofy's Mechanical Wizard'.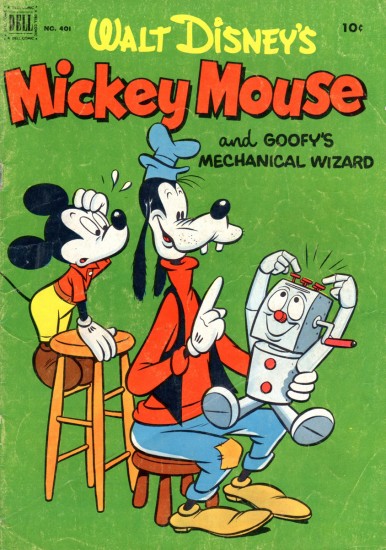 The book's Cover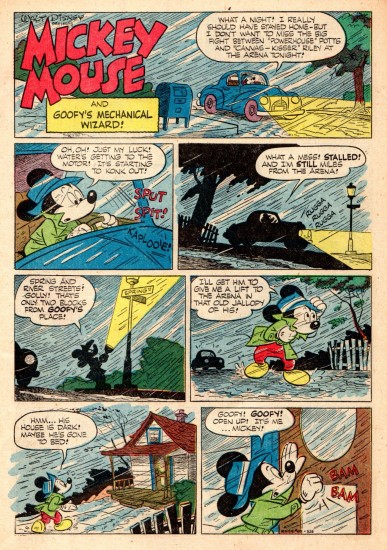 1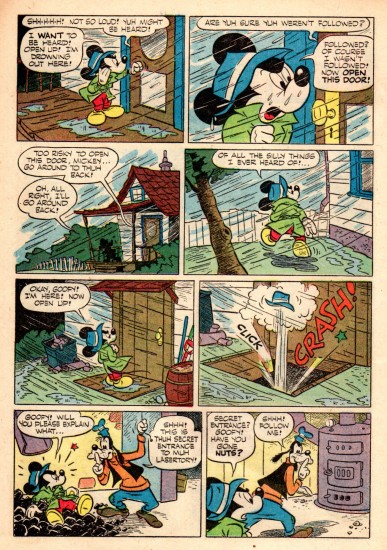 2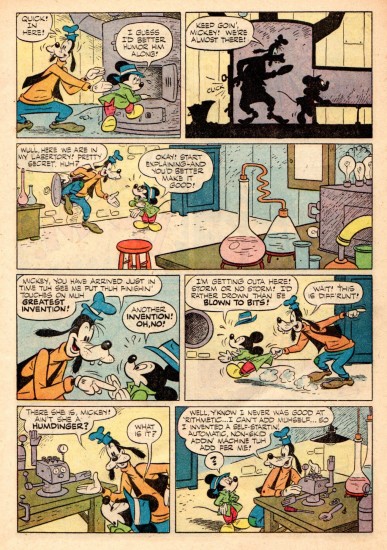 3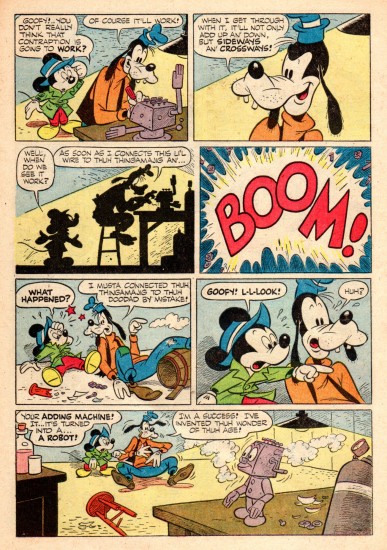 4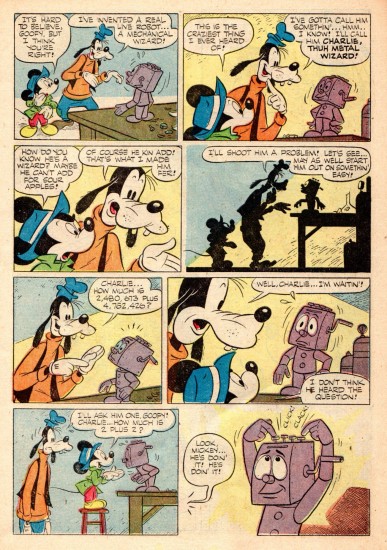 5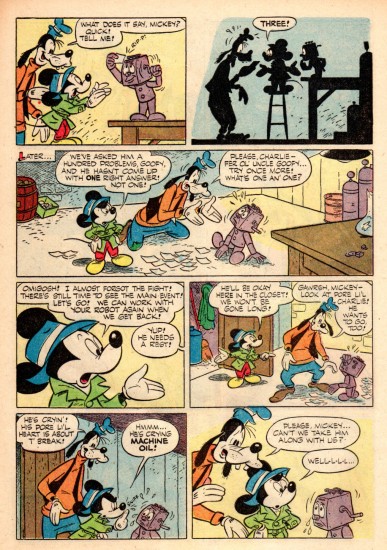 6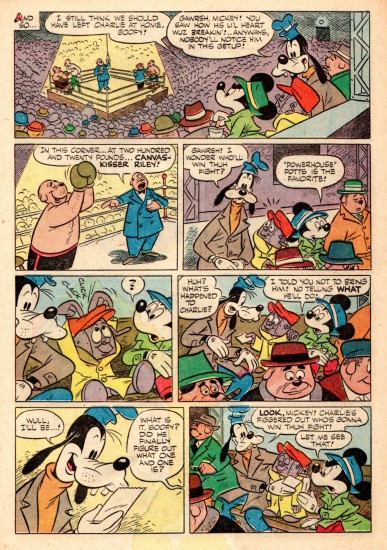 7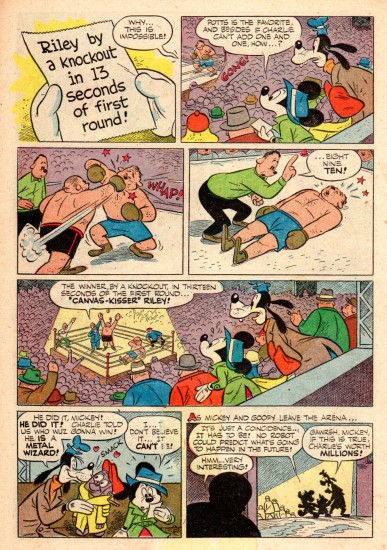 8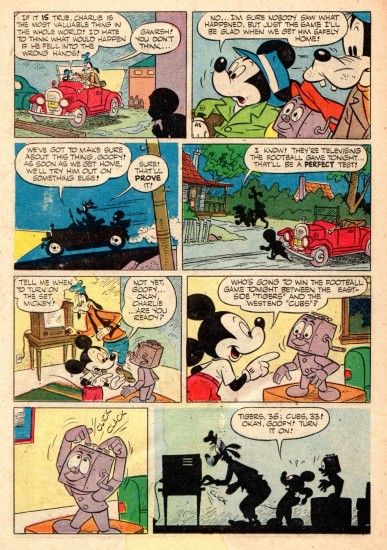 9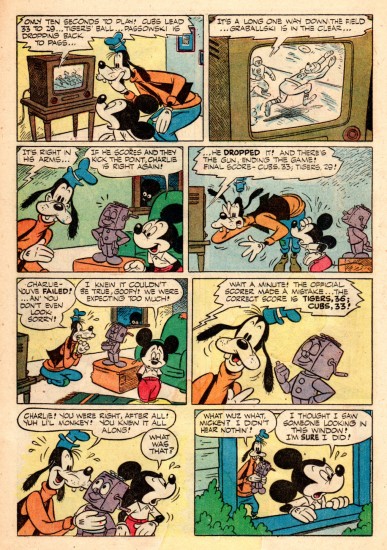 10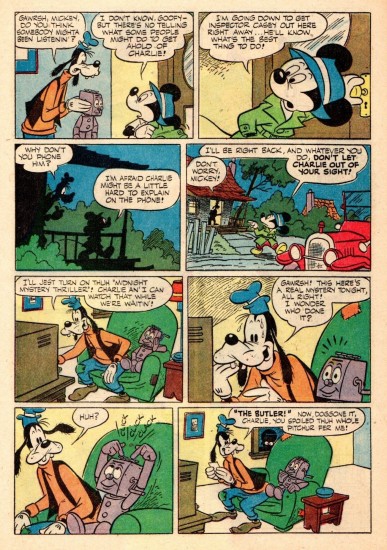 11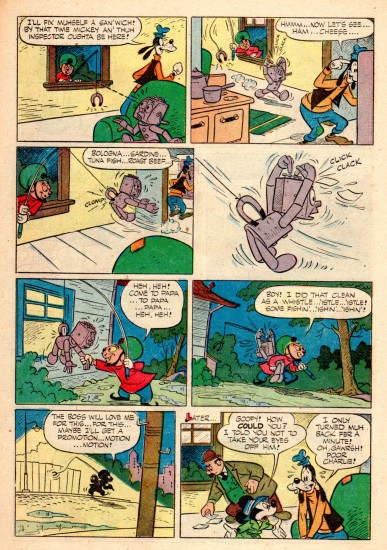 12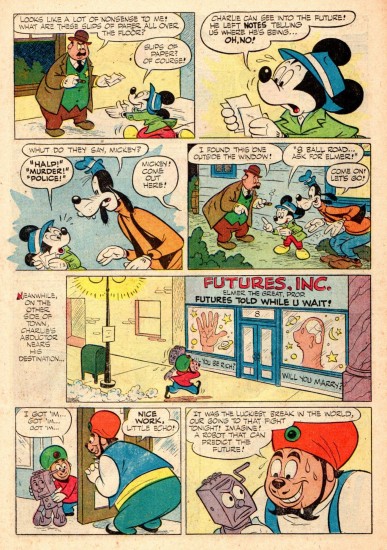 13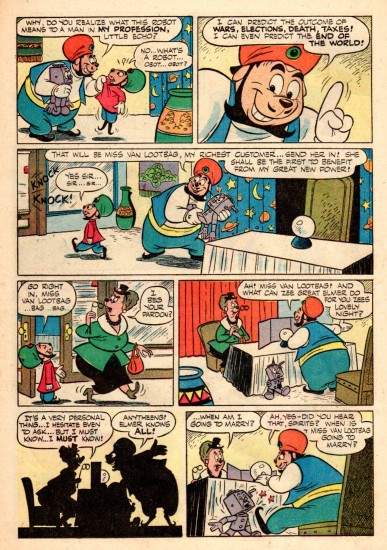 14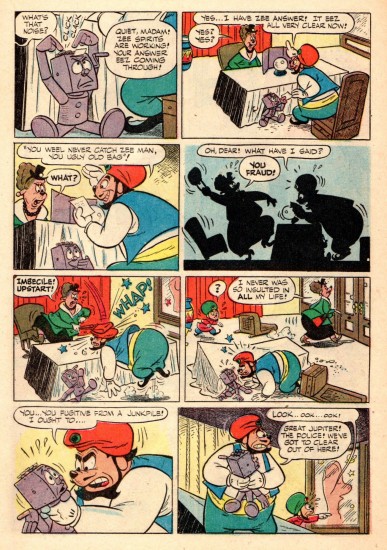 15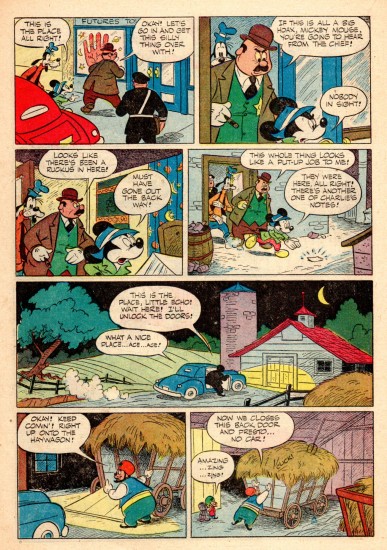 16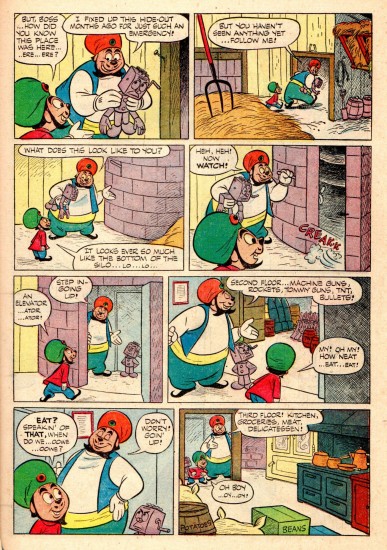 17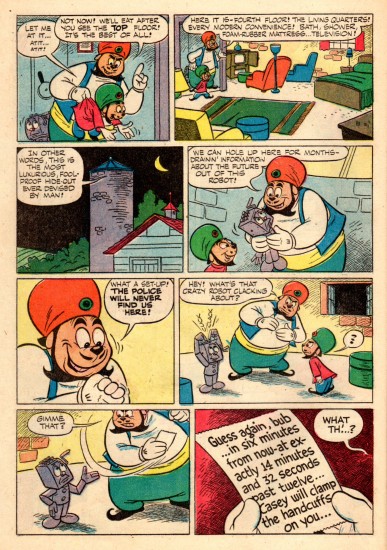 18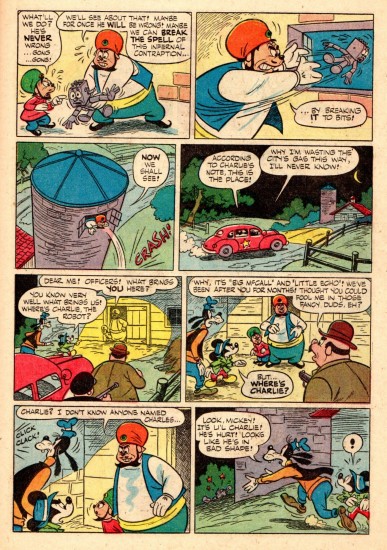 19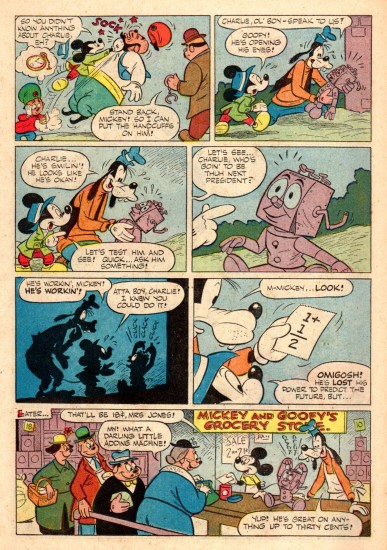 20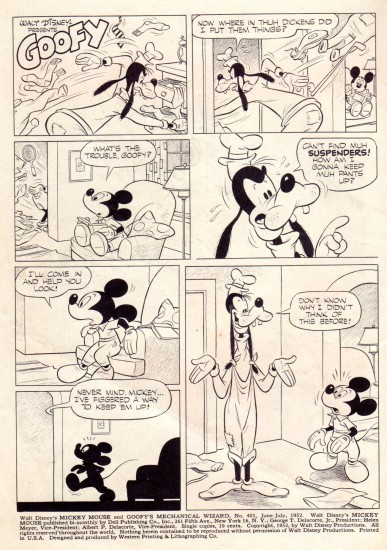 21
Inner covers of the magazine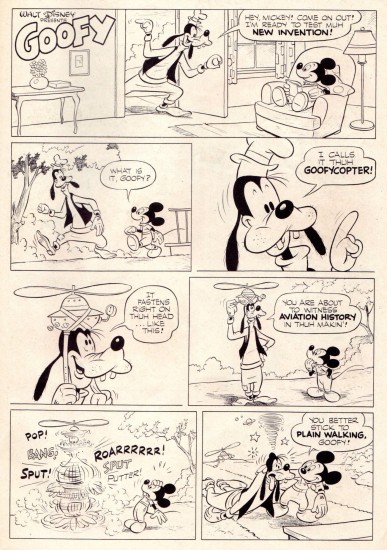 22
All three of these gags were written by Moores.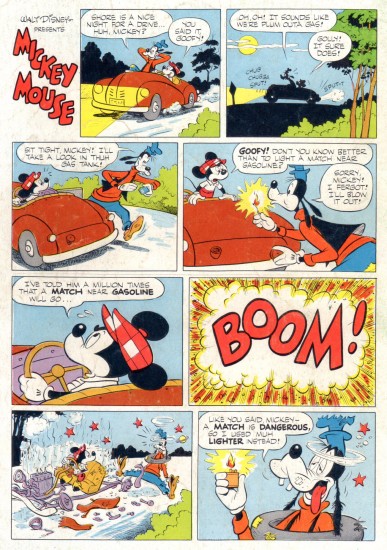 23
Back Cover
And coming to a future Splog from Dick Moores: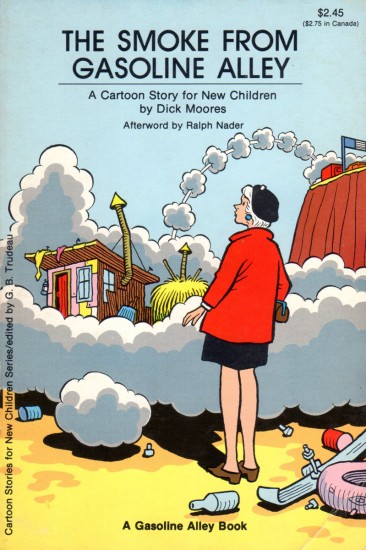 25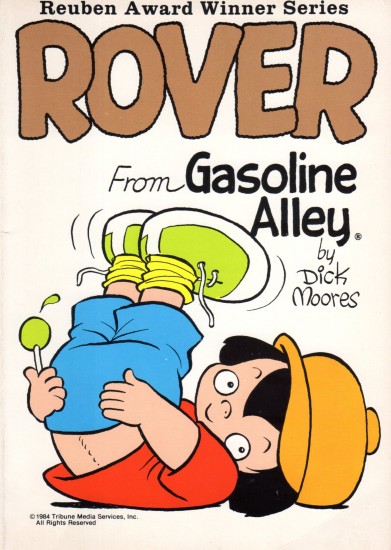 26
One Response to "More Moores"
Leave a Reply