Animation &Animation Artifacts &commercial animation &Independent Animation 26 Dec 2012 07:57 am
- Len Glasser had designed a number of pieces for Perpetual Motion Pictures. I wrote last week about two pieces that were designed and work was done on a job for CBS and their weather division. Ed Smith animated the originals which were killed and never aired. At some point a couple of years back, Vince Cafarelli built a miini-film out of what they had done. He animated anything they needed to complete this one flm. It's built on a snowman that comes to life; the film was taken to its conclusion, but nothing was done with it beyond that. (I've suggested that they make an animated Christmas card out of it and send it out to everyone. It's certainly entertaining enough.)
I'll post every other one of the animated drawings here so you can see the animation and accompany them with the final QT movie of the piece. It should make a nice little post.
Here are the drawings predominantly animated by Ed Smith directly in pen onto paper. The drawings were xeroxed and/or inked onto cel, colored and shot traditionally. Here are the paper drawings with one or two odd comments added. Rick Broas helped Vince complete it.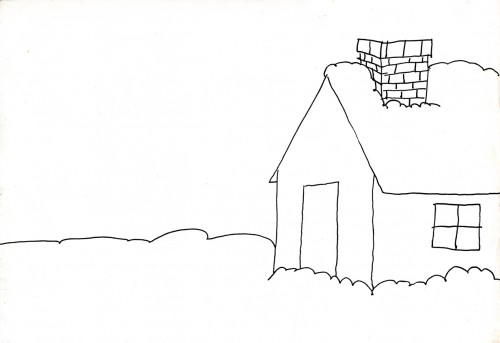 The Background to scene 1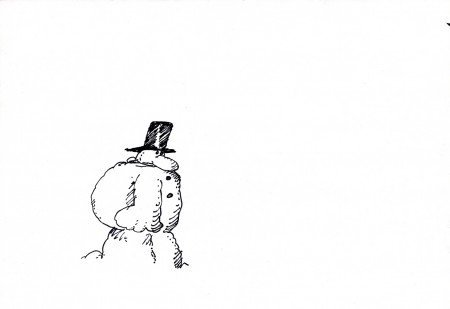 1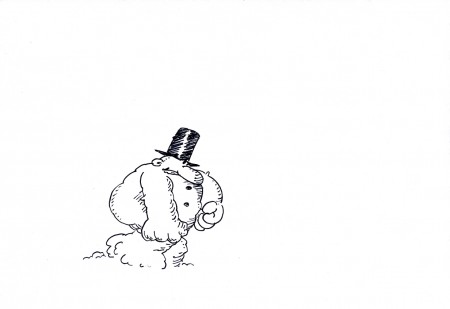 3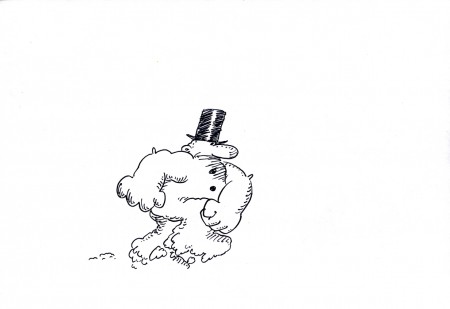 5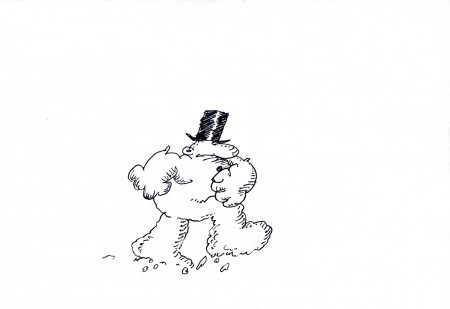 7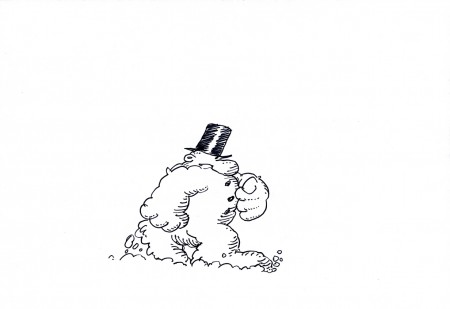 9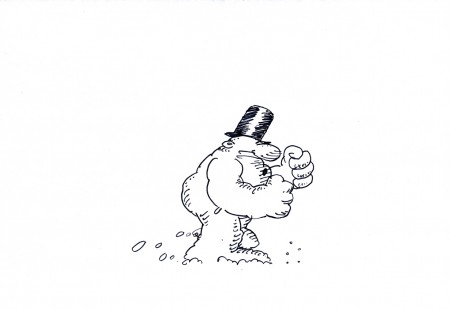 11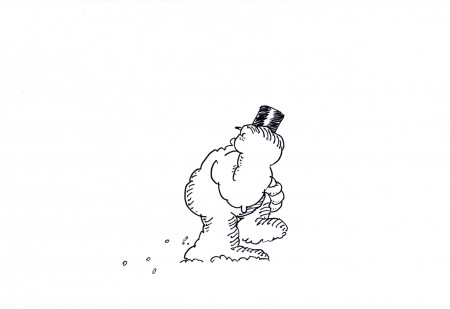 13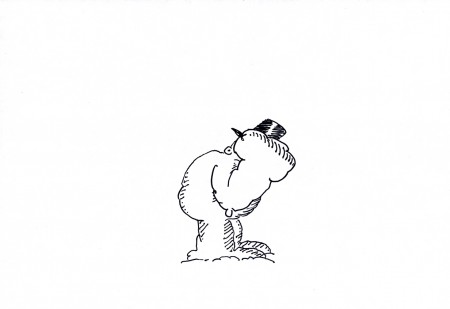 15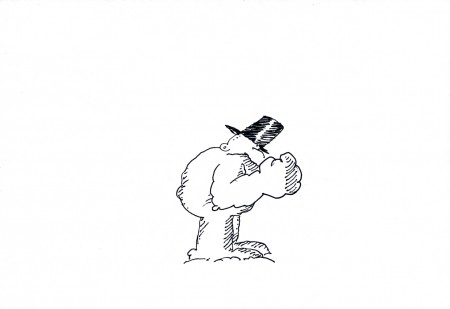 17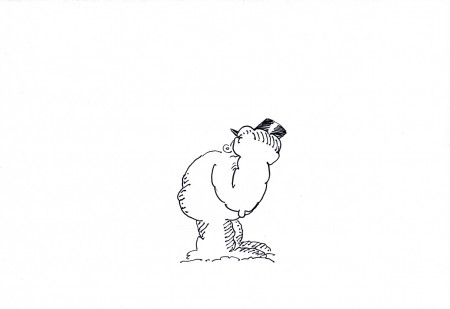 19
This is part of a cycle of the snowman banging
on the door of the house. (see the QT movie)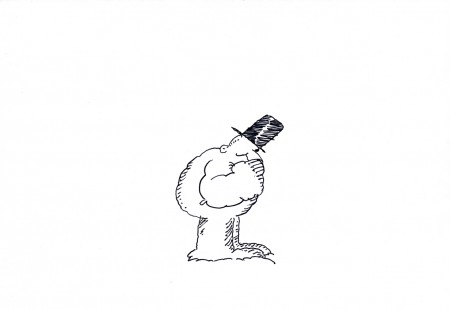 21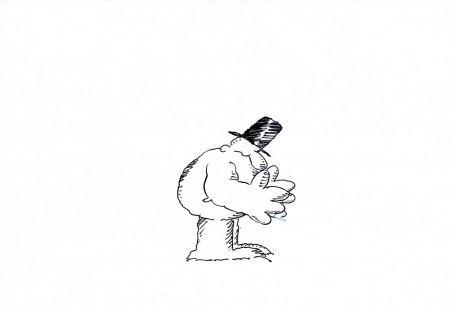 23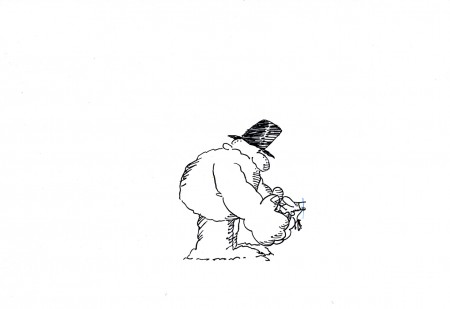 25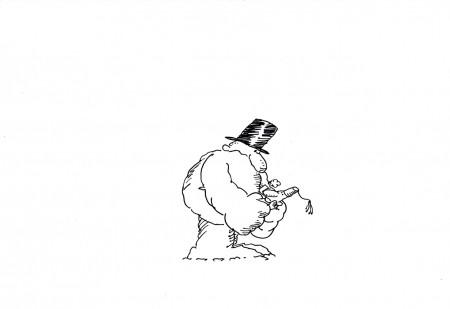 27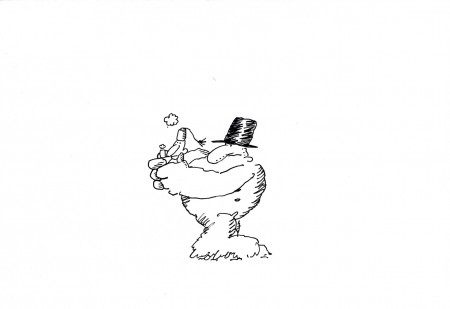 29
This is the best look we get (on this animation level)
of the character the Snowman terrorizes.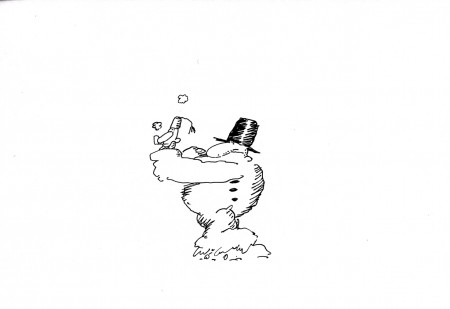 31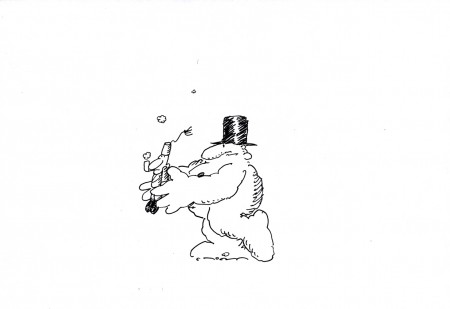 33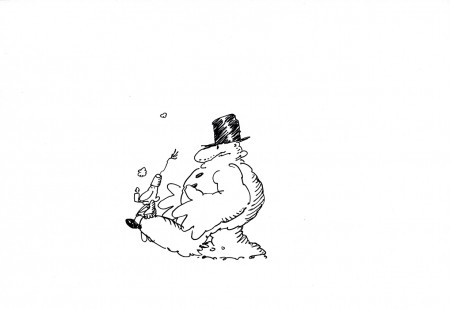 35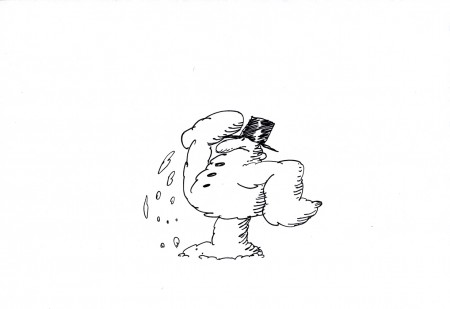 37
Wth this drawing the kicked guy moves
to another level as he fles into the distance.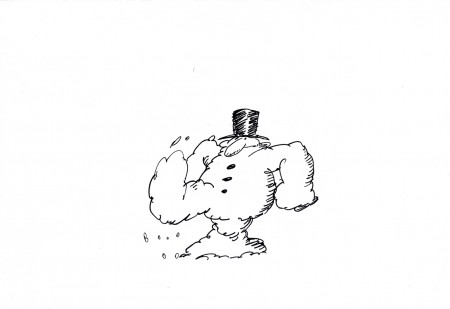 39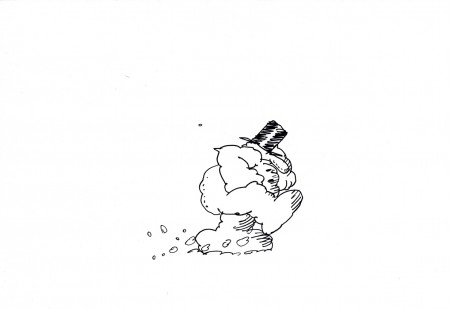 41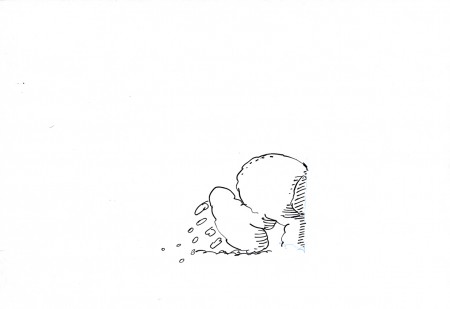 43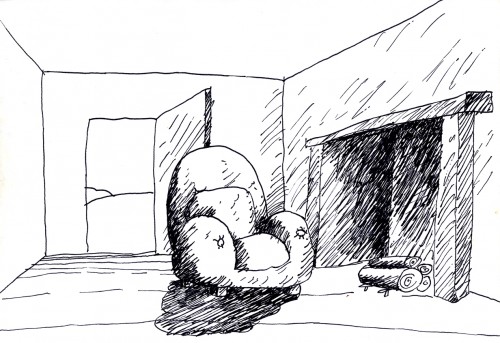 Background 2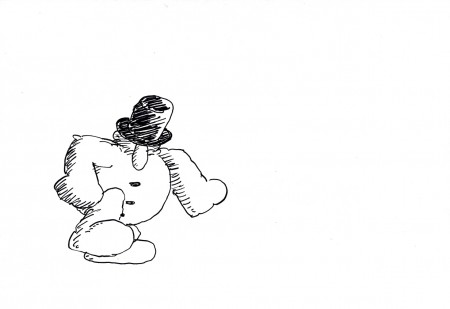 44
This even-numbered drawing is where the second scene,
the interior, begins. So I included it to the group.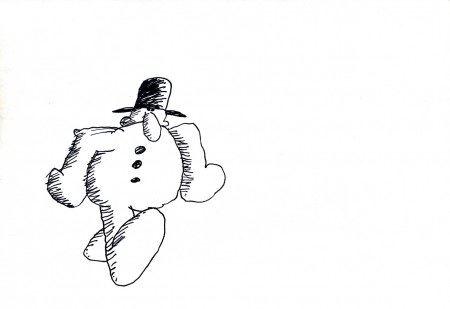 45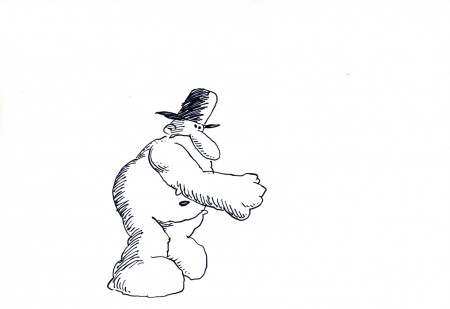 47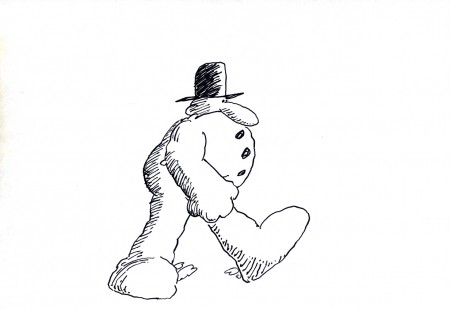 49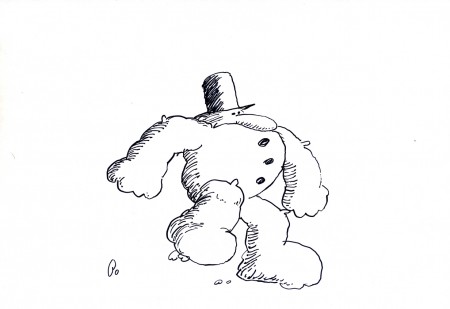 51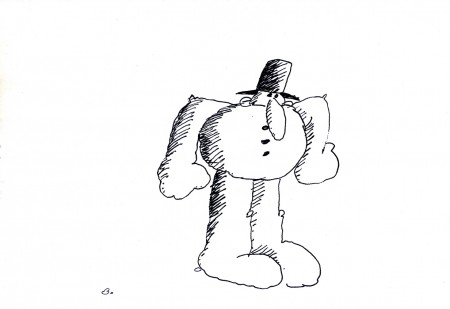 53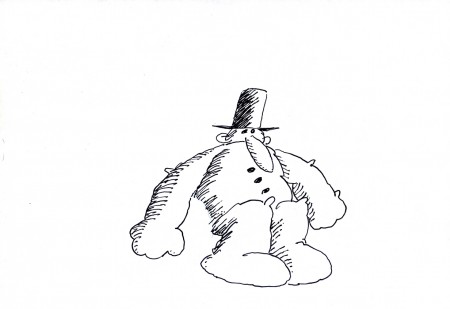 54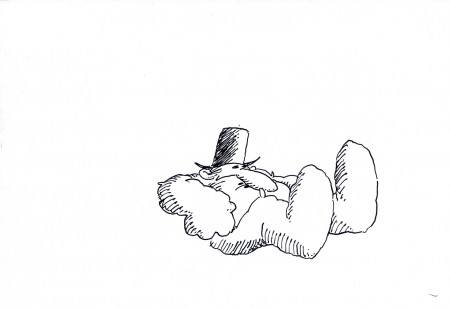 55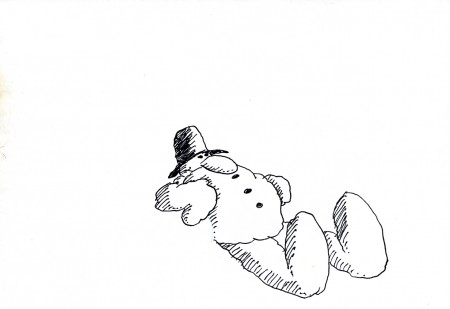 57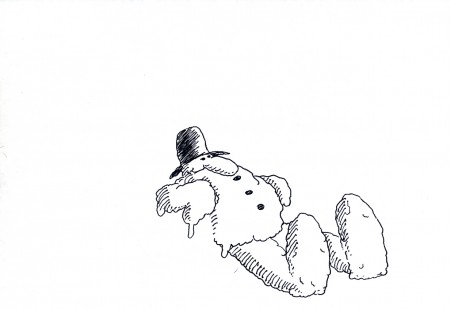 59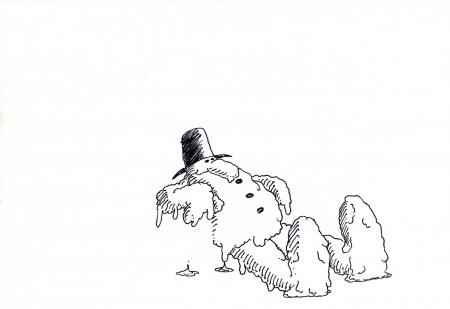 61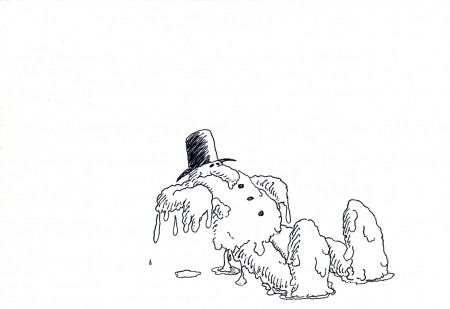 63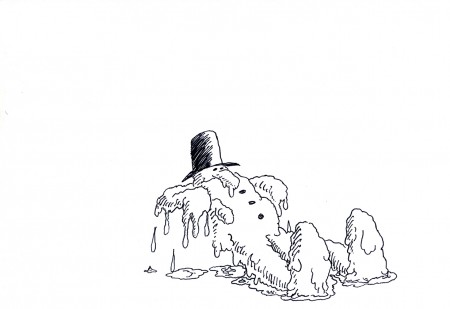 65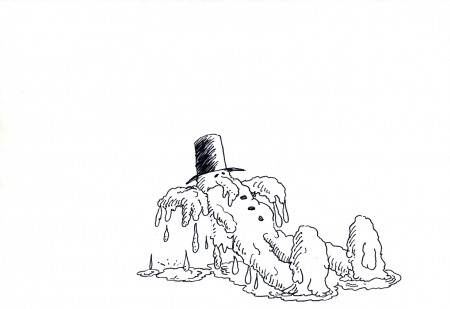 67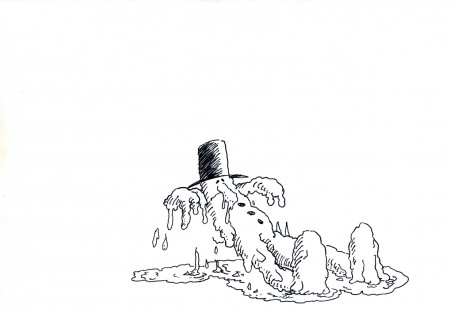 69
I like how the snowman, having fallen in front of
the fireplace begins to melt on the floor.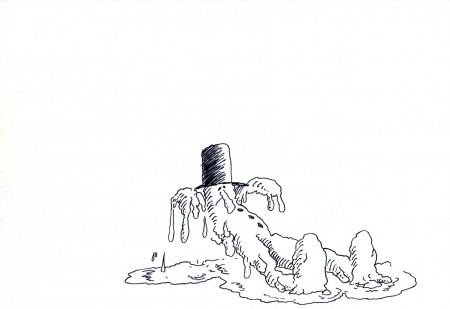 71
He falls back, naturally, and then comes up toward us as he
starts to melt. This little accent by Vince, in animating him . . .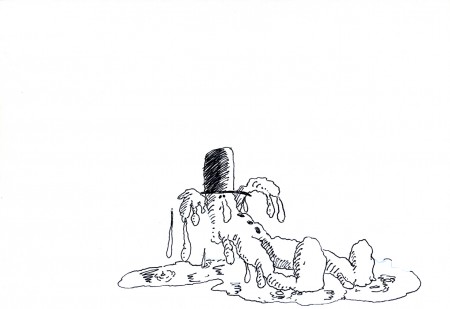 73
. . . seems to signal that, for the first time, the snowman
has found a release and can now be happy.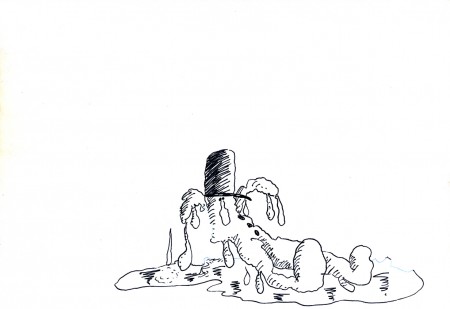 74

.


The End

_________________________


The final mini-movie
(I looped it. It could have used a hold at the end before starting over.)
One Response to "Len Glasser's – "Snowman""
on 26 Dec 2012 at 3:34 pm 1.Nate said …

This is great! Thanks so much for sharing it.
Leave a Reply