Bill Peckmann &Books &Illustration 07 Dec 2012 06:52 am
In 1973 Raymond Briggs did this eccentric telling of Father Christmas, treating him as you would a real person. The book is funny, and John Coates followed up his adaptation of Briggs' Snowman book into animation by doing this book as a video. It was almost as successful as The Snowman, though not quite. It relied on a different form of humor.
The film, Father Christmas, was released in 1997 and was nicely directed by Dave Unwin with a tour de force performance by Mel Smith as Father Christmas. However, watch out for later versions that use William Dennis Hunt as the VO character, they've taken all the purposeful darkness out of the character and have sanitized it to within an inch of its life.
However, the original Raymond Briggs book still exists, and that's what Bill Peckmann has forwarded onto me, and I present it happily.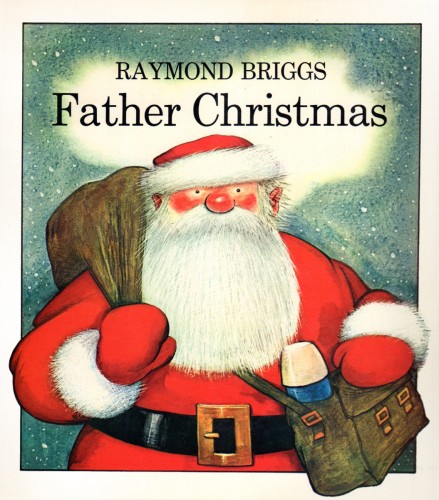 1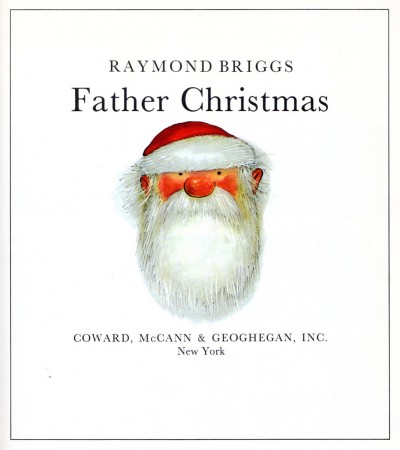 2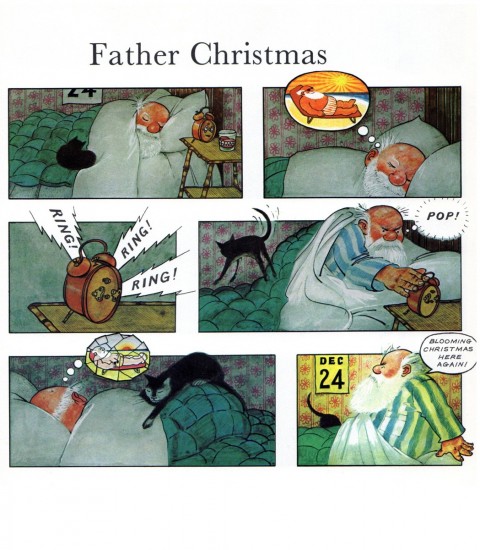 3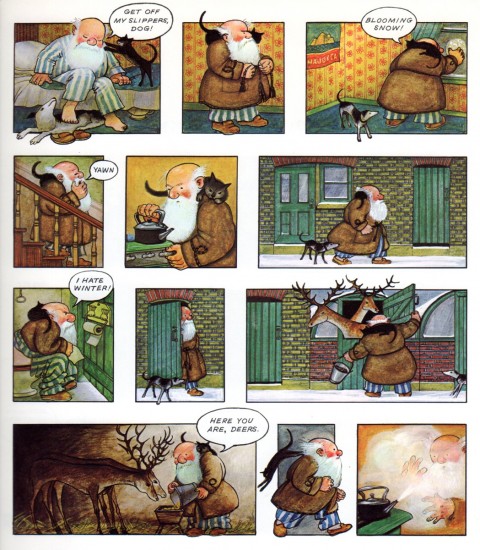 4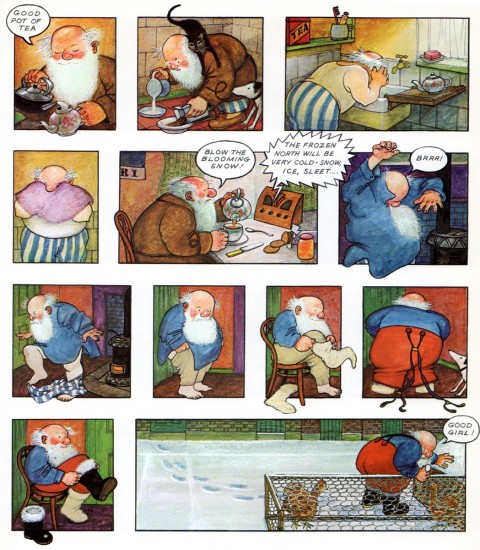 5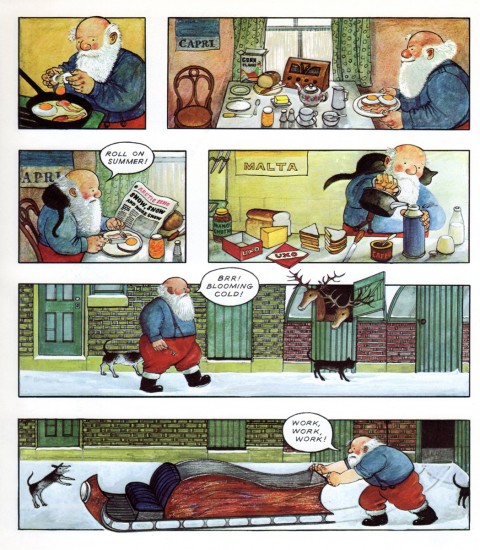 6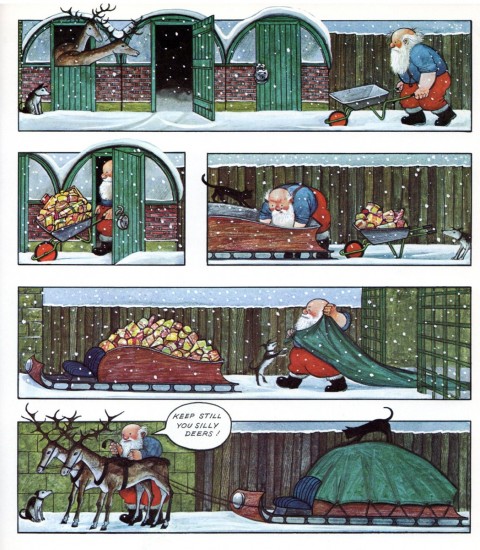 7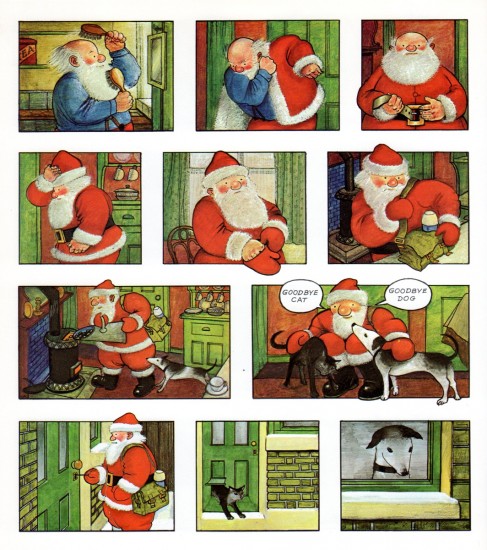 8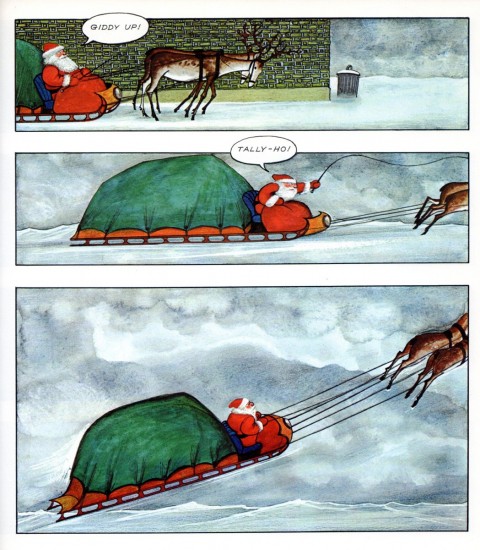 9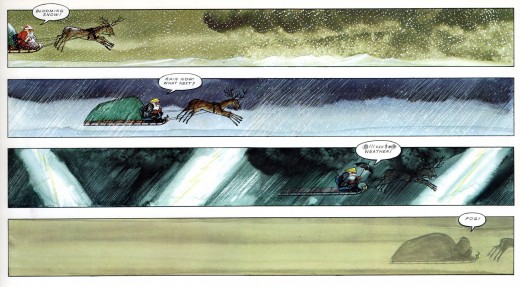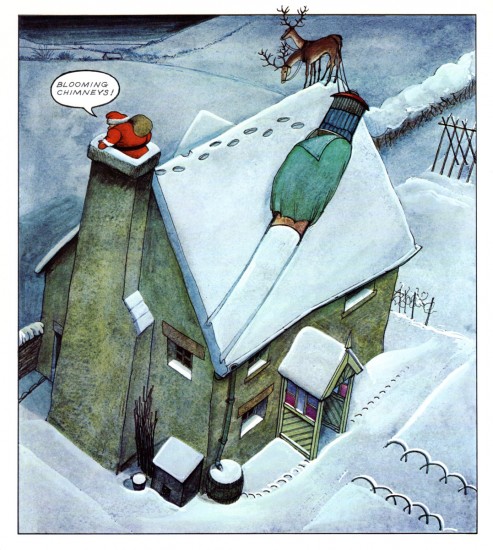 11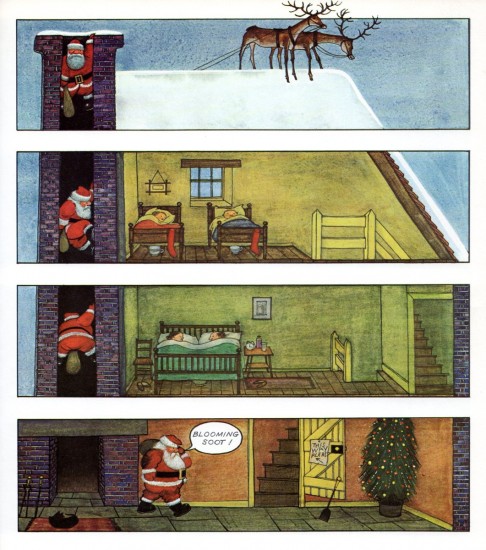 12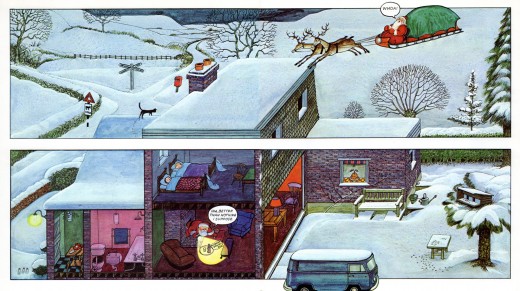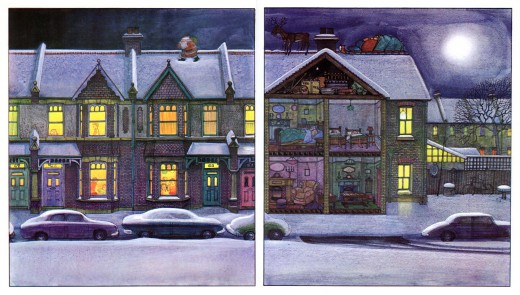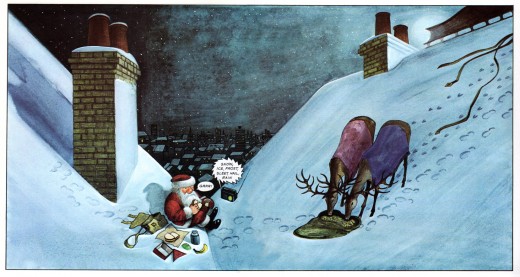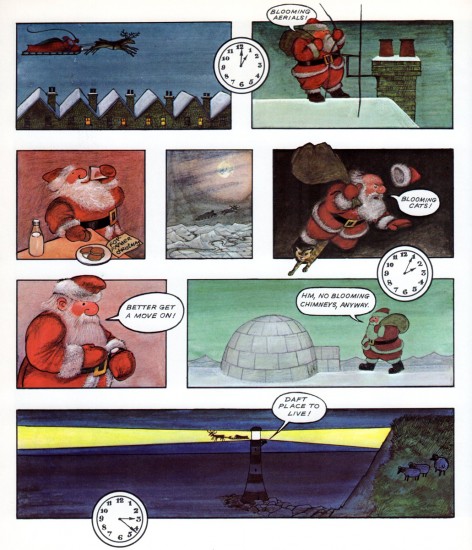 16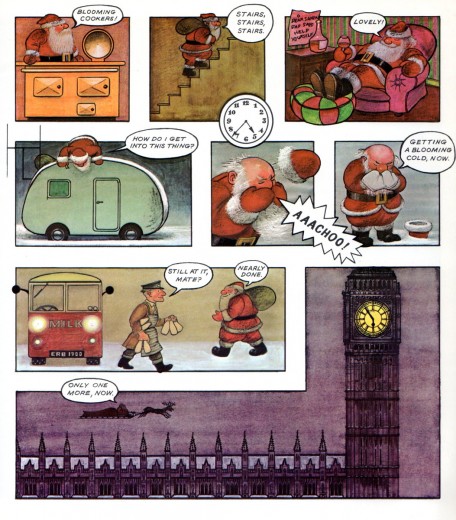 17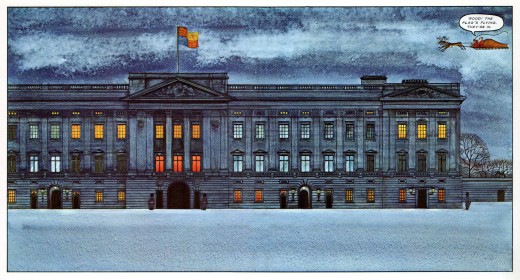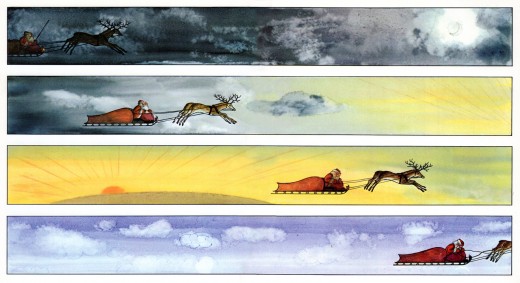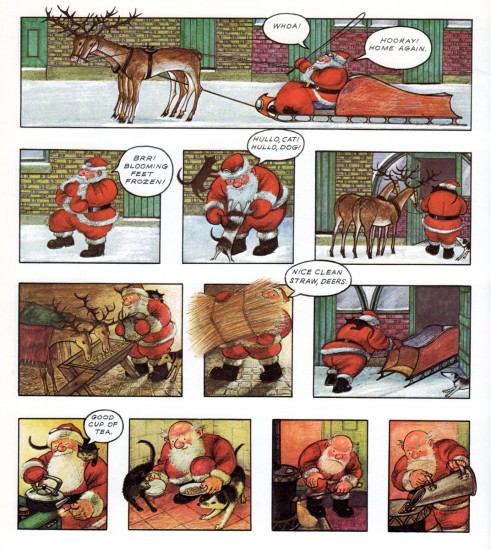 20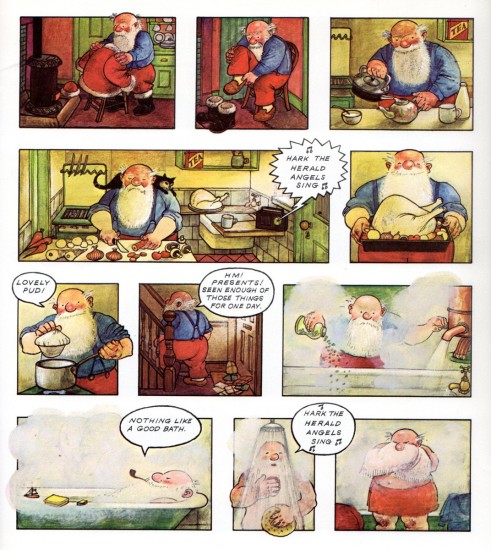 21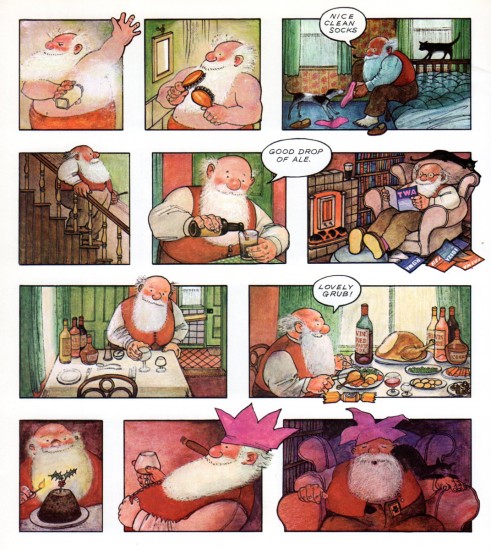 22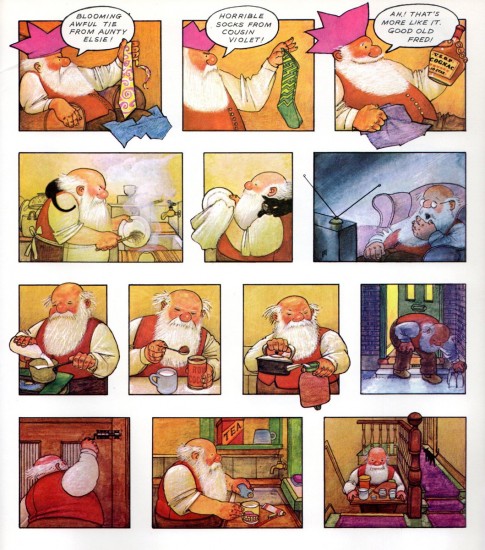 23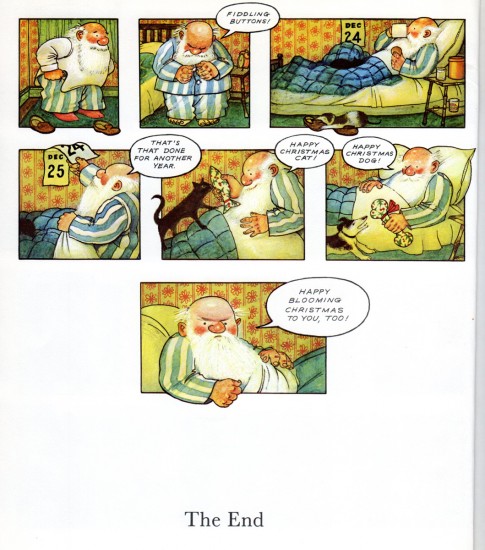 24

As a follow-up here's a piece Bill found about Raymond Briggs: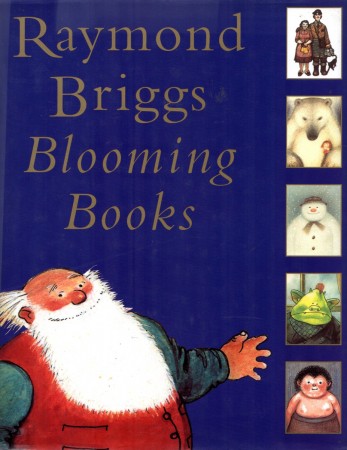 1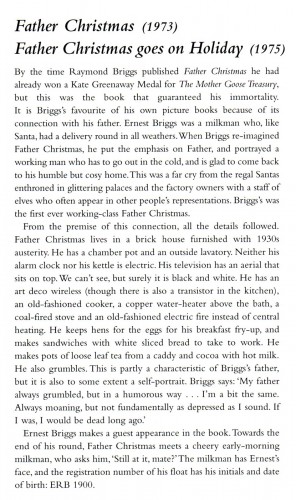 2
(Click any image to enlarge.)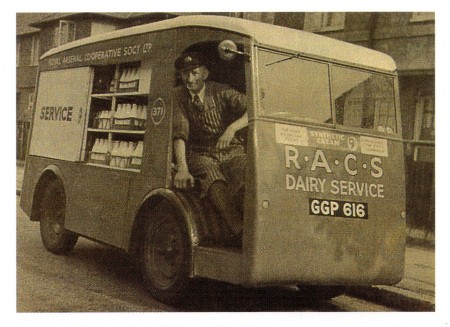 3
Ernest Briggs on his milk float.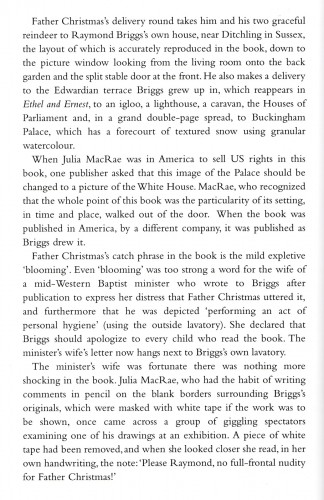 4
5 Responses to "Raymond Briggs' Father Christmas"
Leave a Reply