Animation &Animation Artifacts &commercial animation &Layout & Design &Models 19 Dec 2012 07:48 am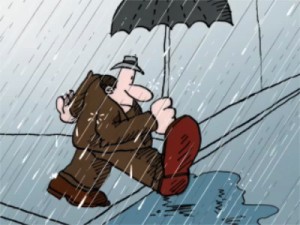 - In 1976 at Perpetual Motion Pictures, Len Glasser designed a series of spots for CBS and their weather service. Models and animation was done (Ed Smith did the original animation.) These short spots were obviously funny, but they were killed, just the same. Never completed and never aired. Two segments of these have remained. One, the "Snowman" spot was picked up by Vince Cafarelli a couple of years back and, reworked with Rick Broas assisting him. They extended the piece a bit and made a short short film. The film was colored on cels and a quick soundtrack was put together. There was also another film which didn't make it quite as far; it dealt with rain. I've finished up the art that exists for that one as best I could and have run it through the AfterEffects mill.
This week features that second spot, the one I've been calling "Rainman" – really it's just a short gag that was never completed. Most of it is on cel, though I had to force a Bg out of a layout that I discovered, and I colored it. I'm sure this is not how Mr. Glasser would have seen the color, but I just wanted to highlight the limited bit of animation that is there. The same is true of the rain which he probably would have left black line with black, inked drops. I put some white into the rain to give a bit less of a focus on it.
Two of the animation cels weren't painted, so I took the drawings that were there, they look like Ed Smith's drawings, done in ink on animation bond. I painted them for the final QT I produced. As I say this is just an animation fragment with barely a beginning and no end. It's all middle. However, I thought it interesting.
Even more interesting and very much more complete, is the "Snowman" spot which I will feature next week.
Here are the "Rainman" cels & drawings: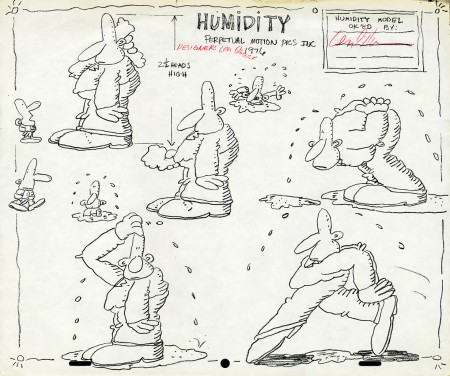 Early model sheet by Len Glasser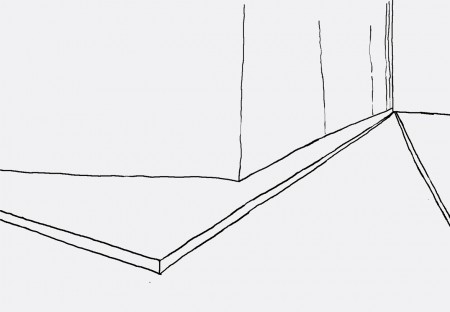 Background sketch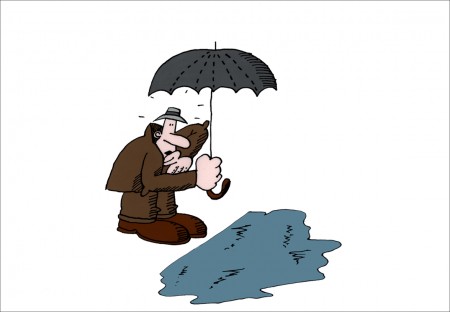 1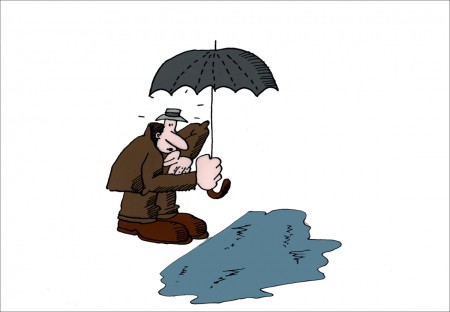 2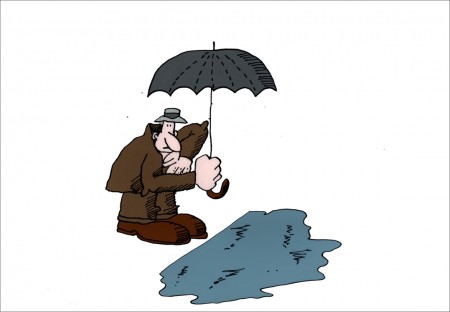 3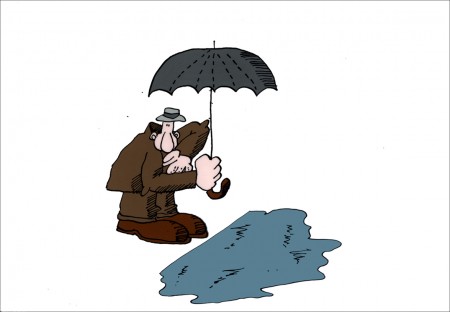 4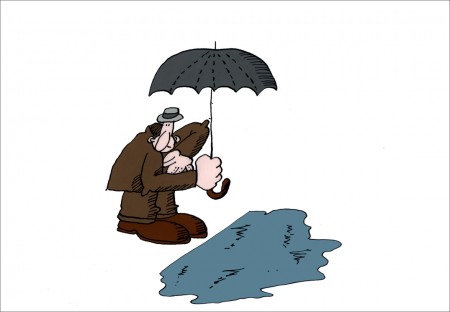 5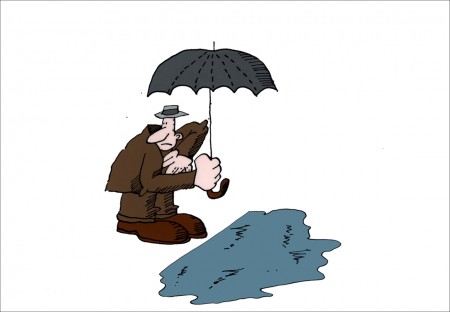 6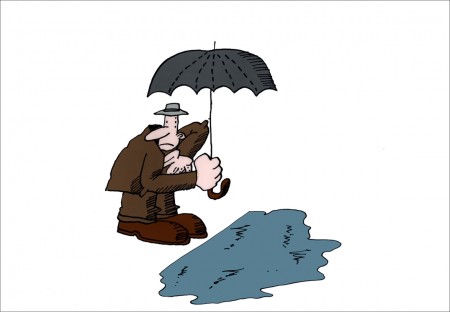 7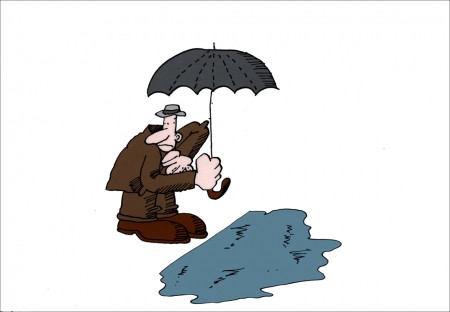 8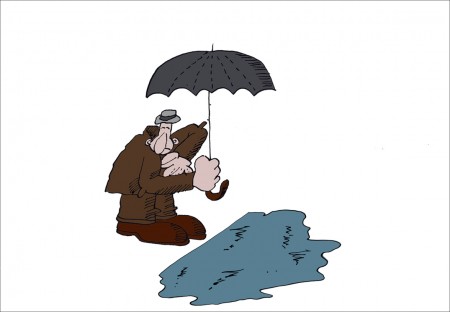 9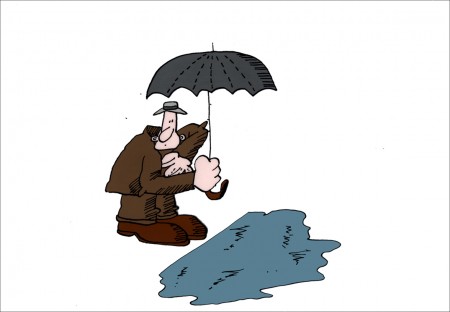 10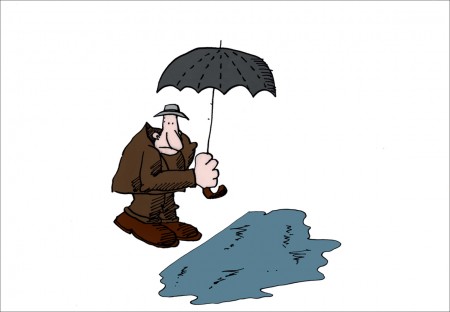 11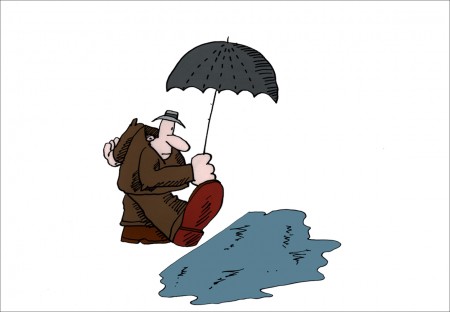 12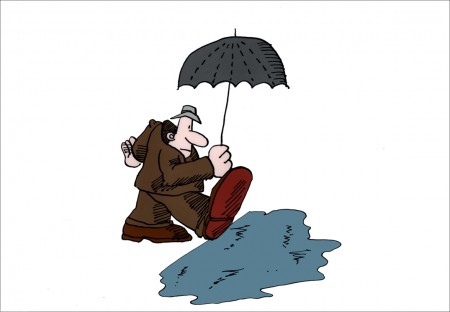 13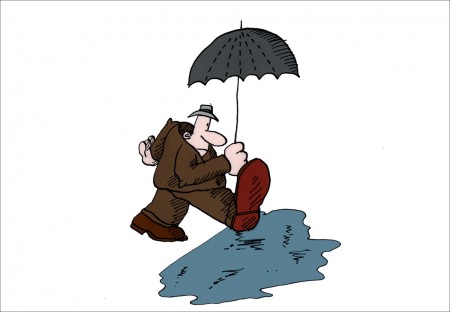 14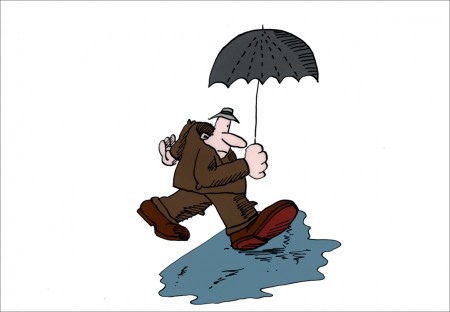 15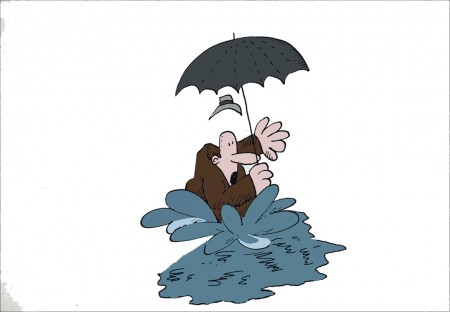 16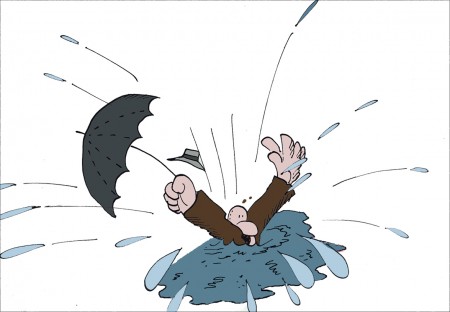 17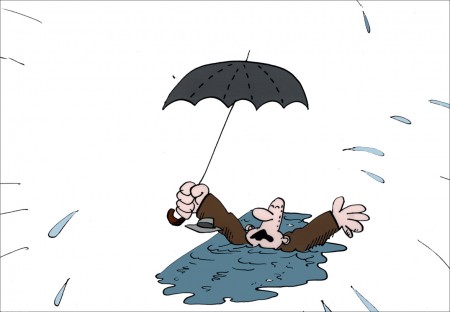 18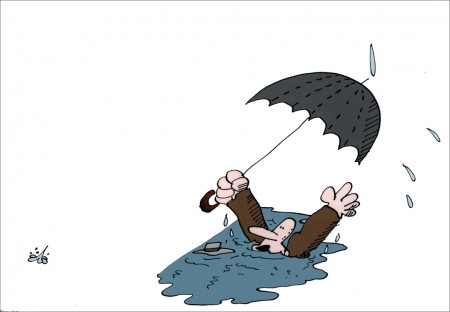 19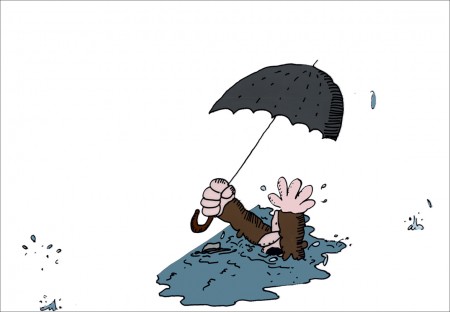 20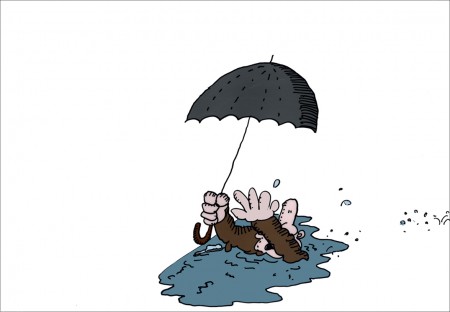 21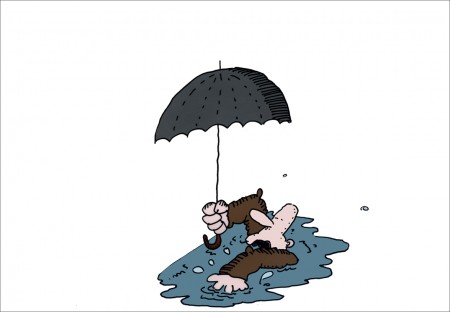 22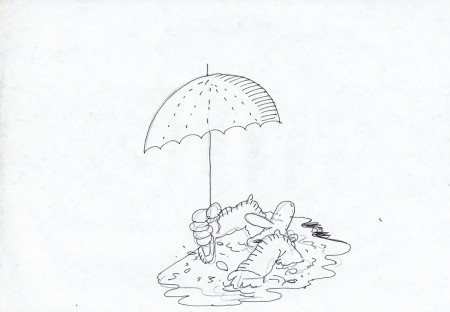 23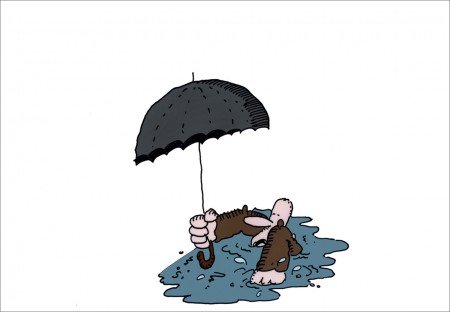 24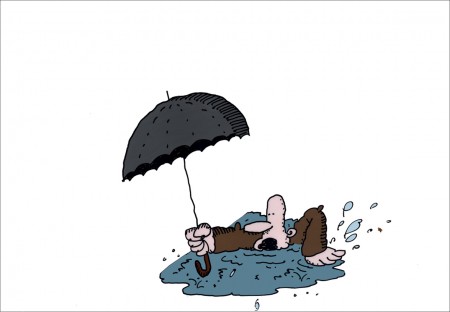 25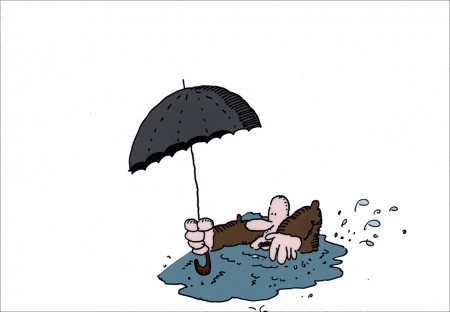 26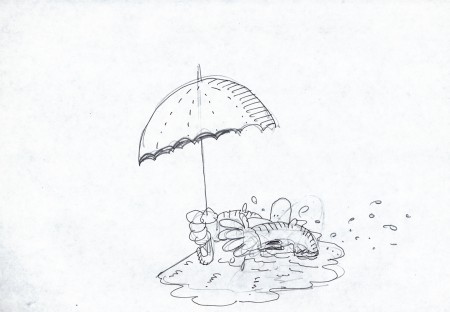 27

____________________

The following QT movie was made reworking the art a bit,
coloring some of the artwork that wasn't completed and
exposing it as I saw fit. There was nothing to go by.
This is just a fragment of a scene.
The rain colors and the BG colors are my choices.
I can't say Len Glasser would approve. My only
concern was getting all the animation to read – rain & guy.
Next week's spot is better. It has a laugh to it.
3 Responses to "Len Glasser's "Rainman""
on 19 Dec 2012 at 3:04 pm 2.Amid said …

I could've sworn I've seen the finished spot on one of Len's reels. Perhaps it was just the character, and he was doing something else. In any case, the Ed Smith/Len Glasser combo is great. Thanks for putting this together.

on 20 Dec 2012 at 11:40 am 3.J.J. Sedelmaier said …

Here's a piece (http://www.tvspots.tv/video/7981/COMPUTER-CITY–PEOPLE) I did with Lenny back in the '90′s. Tony Eastman animated and interestingly, this spot was also killed after airing just a couple of times when the company was bought out by CompUSA. Amid – this might be what you saw. . .
Leave a Reply