Photos &Steve Fisher 16 Dec 2012 06:58 am
- Friend Steve Fisher continues about town with some ver interesting photos.
For the bulk of the photos he had joined the Landmarks Conservancy's tour of the Hearst Building at 57th Street and Eighth Avenue yesterday, Dec. 13th.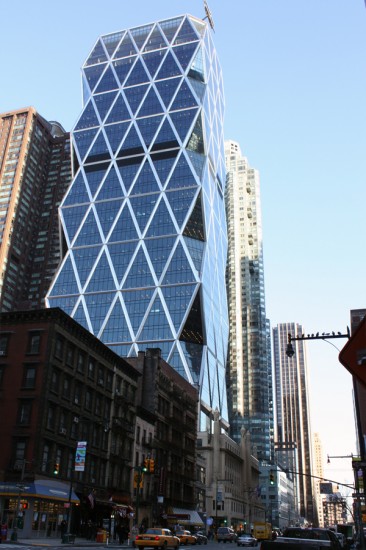 1
Six-story restored base façade of
the original building was designed
by Max Urban in the 1920s.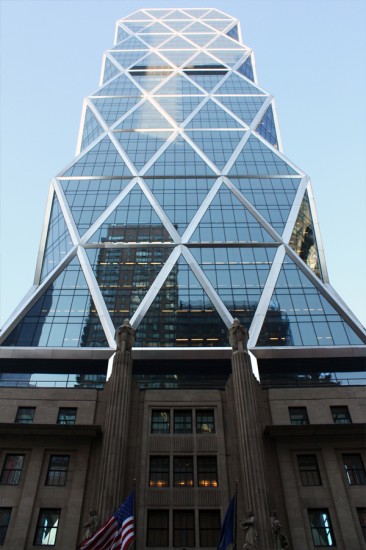 2
The tower was designed by Norman Foster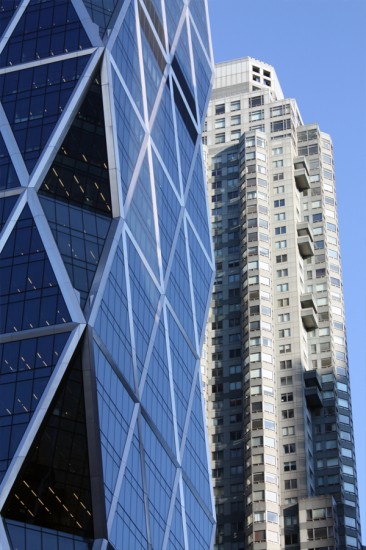 3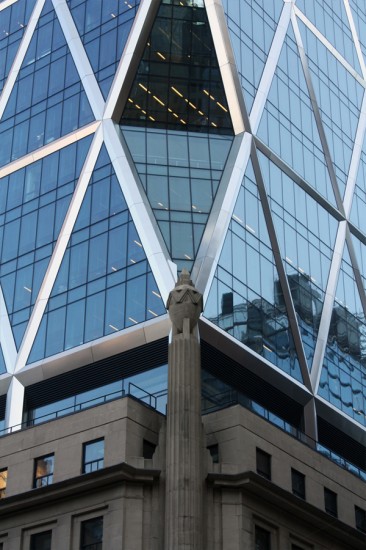 4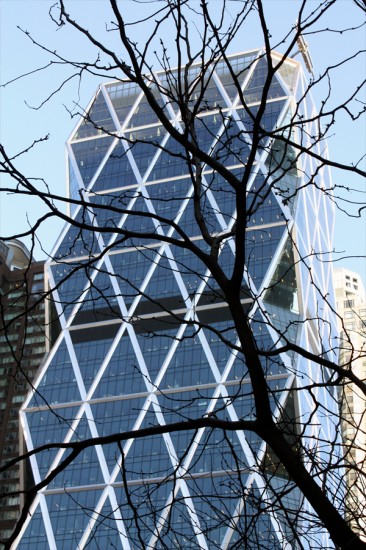 5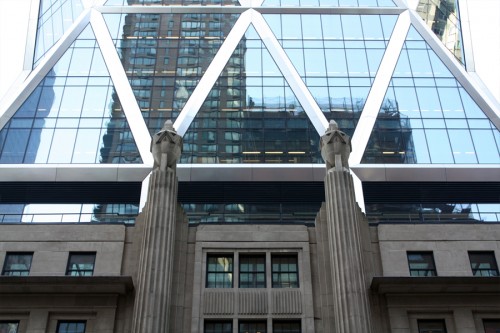 6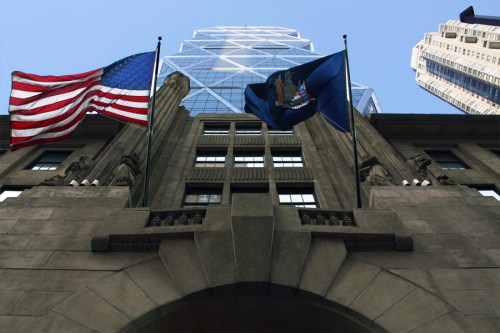 7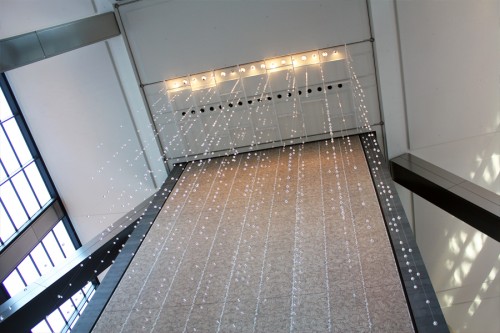 11
Art work installation on wall designed by muralist Ben Long.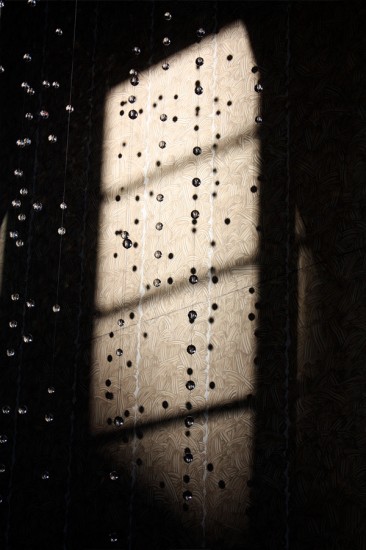 12
Water sculpture installation designed by Jamie Carpenter.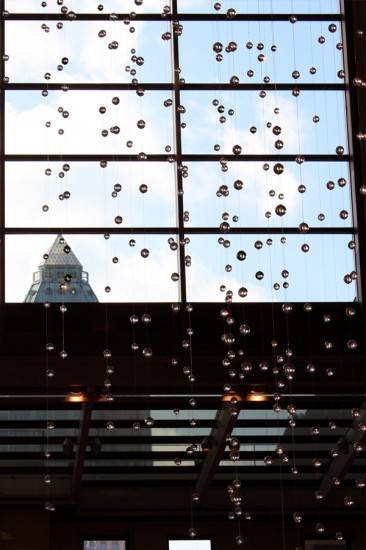 13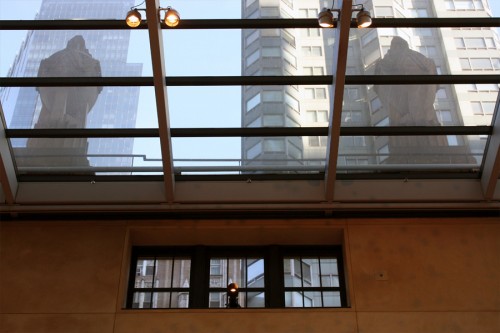 14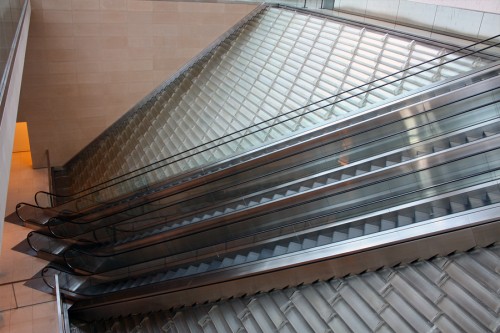 15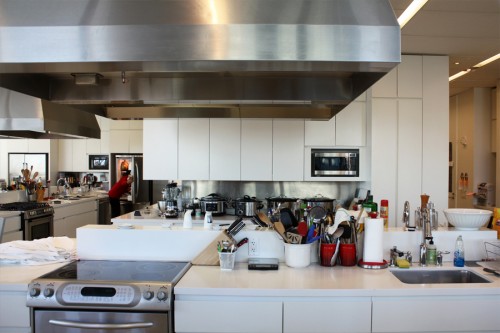 16
Test laboratories for Good Housekeeping on 29th Floor.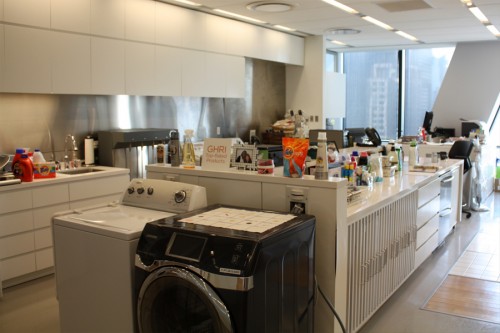 17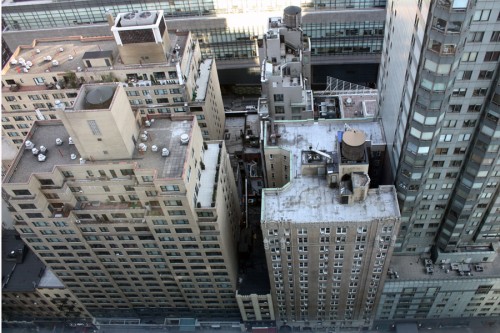 21
Views from the 29th floor of the Hearst Bldg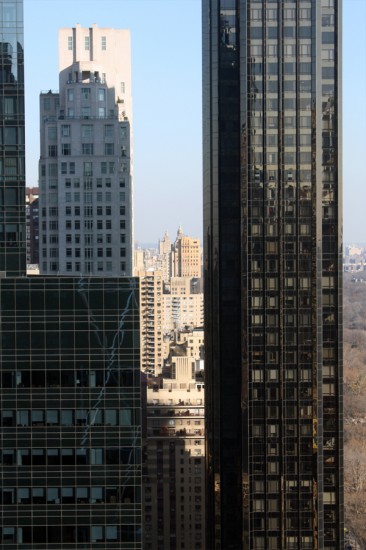 22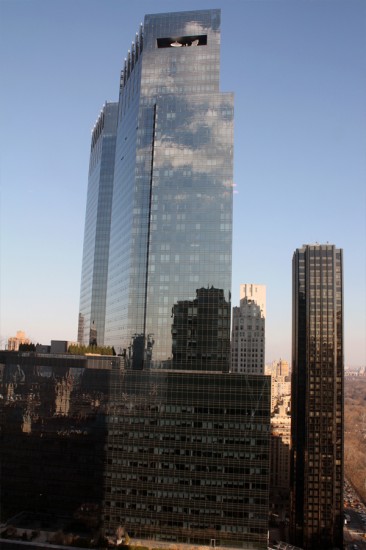 23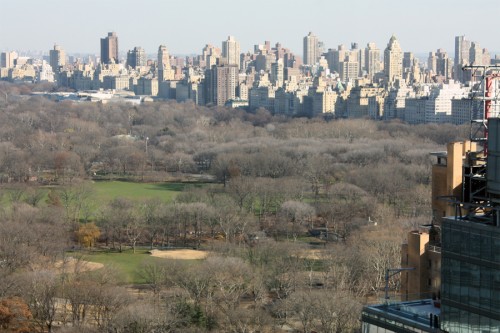 24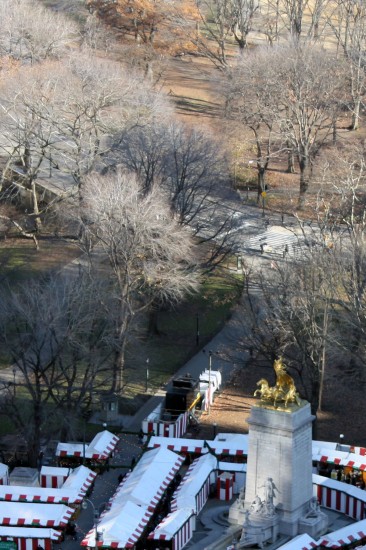 25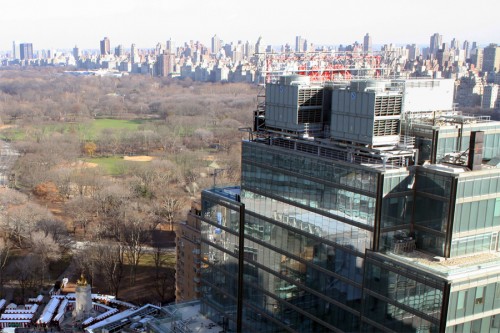 26

______________________________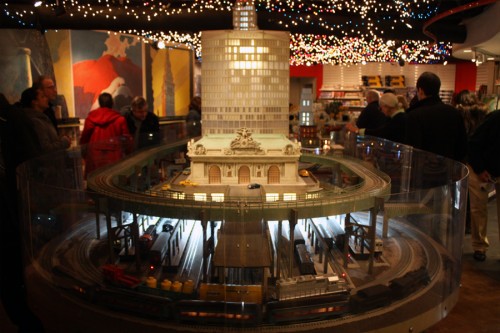 1
At the MTA Transit Museum in Grand Central Terminal
Steve found a model train of the very terminal
where the train set was standing.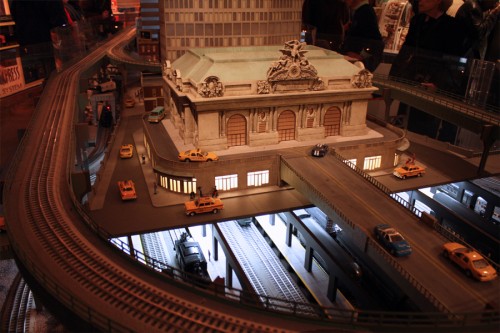 2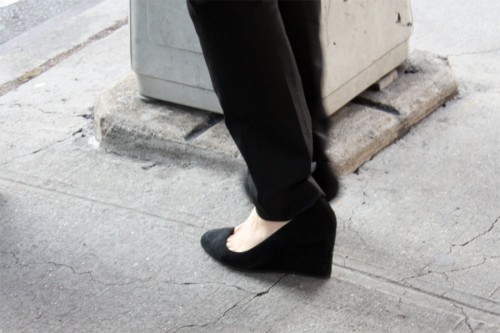 3
Steve writes: "You may ask why I took this photo."
"If you thought it was because of the style of the shoe,
that's only half of it."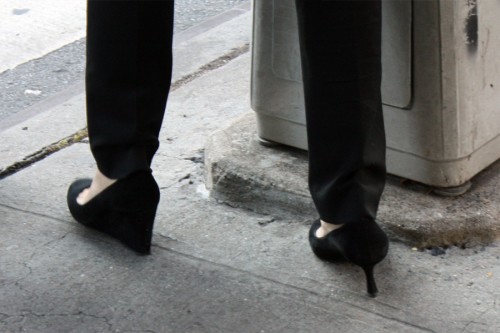 4
"Check out the right foot."
2 Responses to "Out & About"
on 16 Dec 2012 at 2:49 pm 1.Richard O'Connor said …

Great photos. Thank you, Michael and Mr. Fisher.

I'm hardly an "everything old is better than everything new" person, but the Hearst building -though one of the better examples of contemporary corporate architecture -is a ready example of the decline in the field (and our art as well). Craftsmanship is less than an afterthought, it's a nuisance. Economics is the driving force, if some aesthetics can be thrown in -great, but totally unnecessary.
Leave a Reply