Bill Peckmann &Books &Comic Art &Illustration 18 Dec 2012 05:50 am
- We gave a little tease of this last week. Straight from the hot scanner of Bill Peckmann comes "Humbug" for Christmas joy. Here's Bill:
Next in our Holiday helpings is a 1958 HUMBUG magazine's 'Christmas Issue' by Harvey Kurtzman and his coconspirators. Fortunately for us, they are knee deep in shoveling out their unique form of tom foolery for everyone to enjoy in 2012!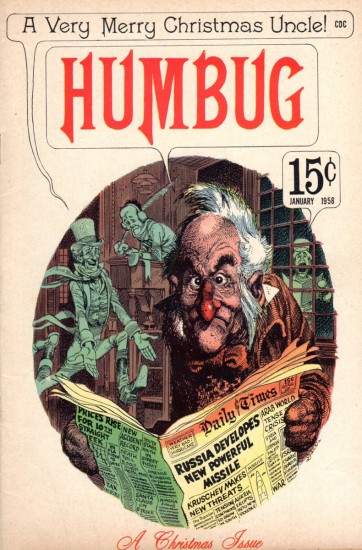 1
The cover was done by Jack Davis.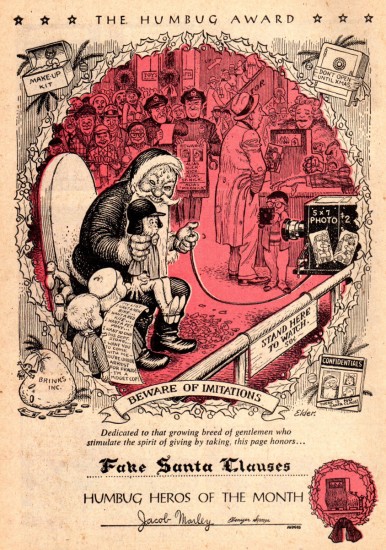 2
This page was done by Bill Elder.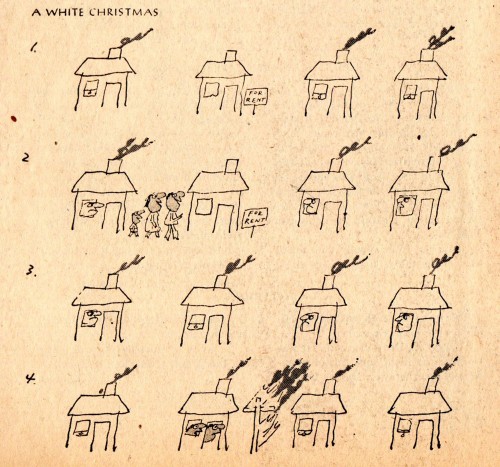 3
These two pages are obviously by the inimitable Bob Blechman.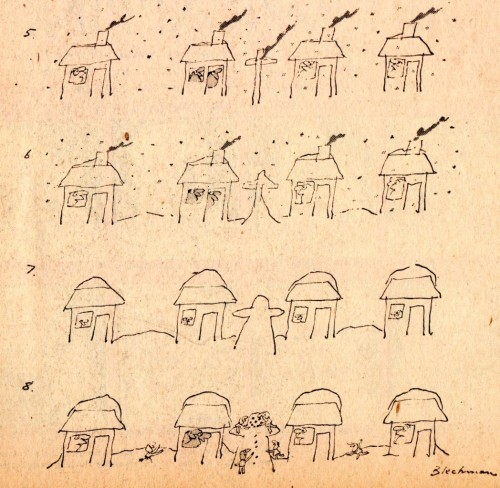 4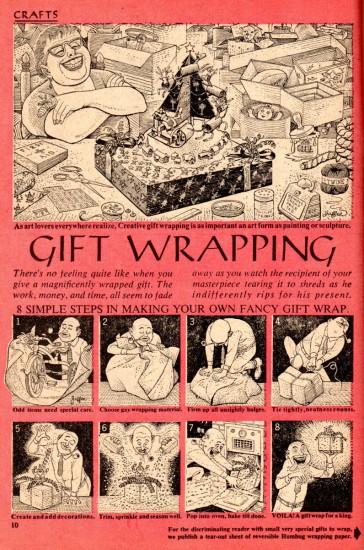 5
A piece by Al Jaffee, who went on to become
one of Mad magazine's favorites.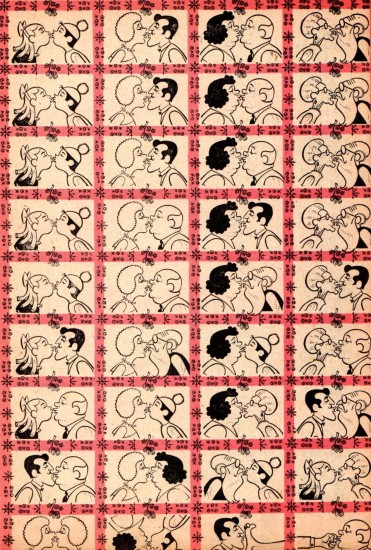 6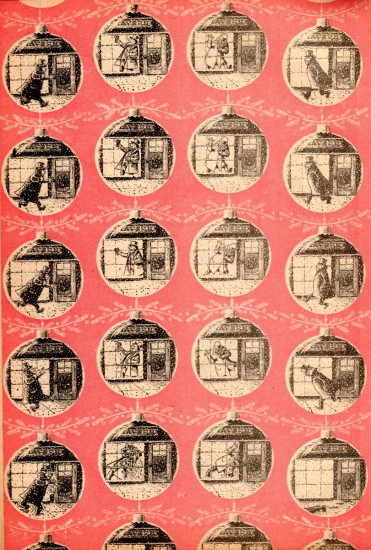 7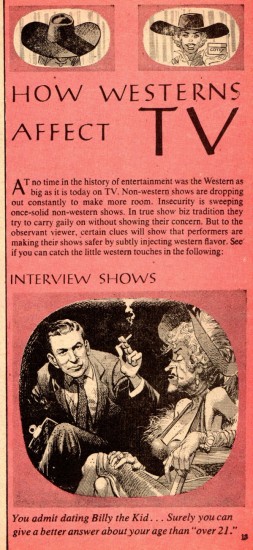 8
This three page spread does not have
a Christmas theme but it does have
Harvey's ever lovin' lay outs with
Jack Davis at his brush and pen best!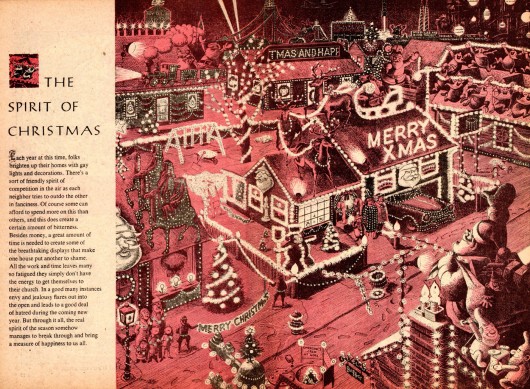 A tour de force two color centerfold spread by Al Jaffe.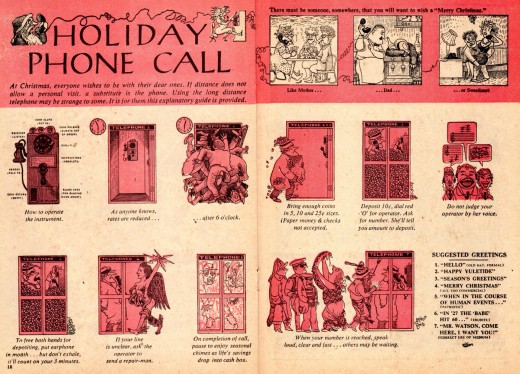 A double page spread by Arnold Roth.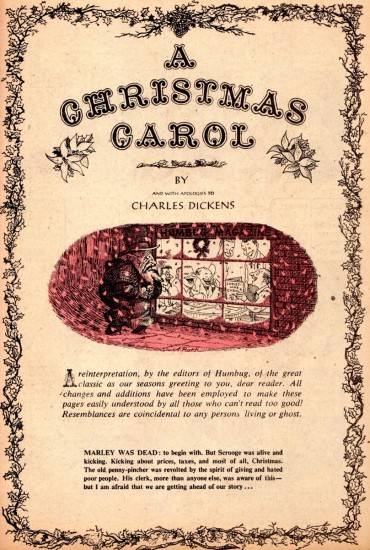 13
'A Christmas Carol', art by Arnold Roth.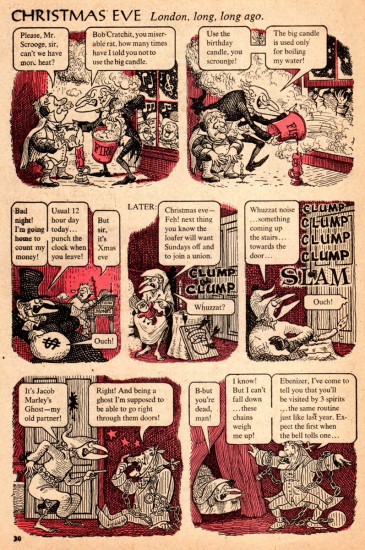 14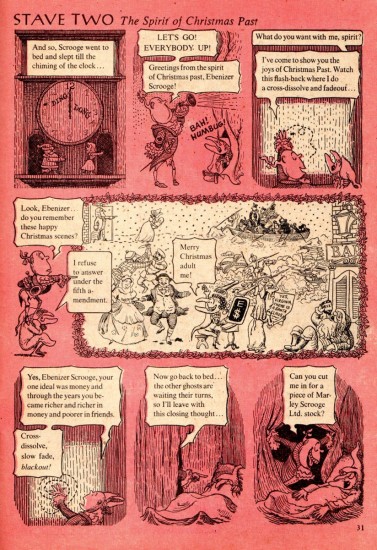 15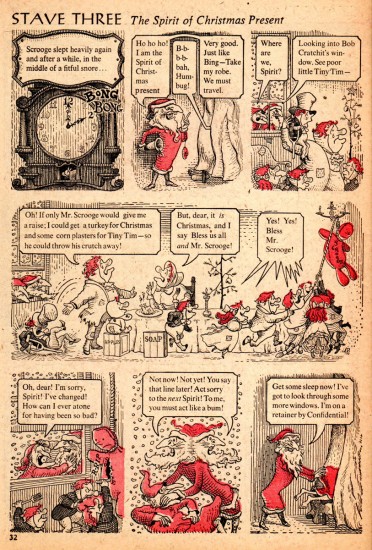 16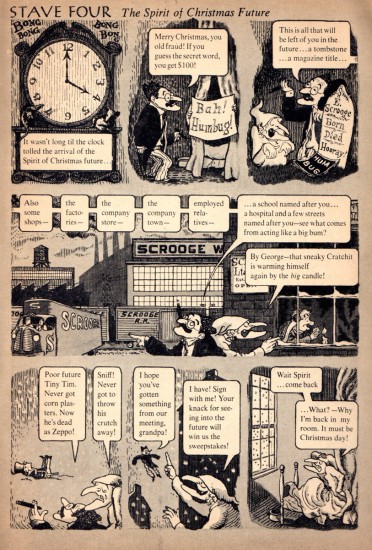 17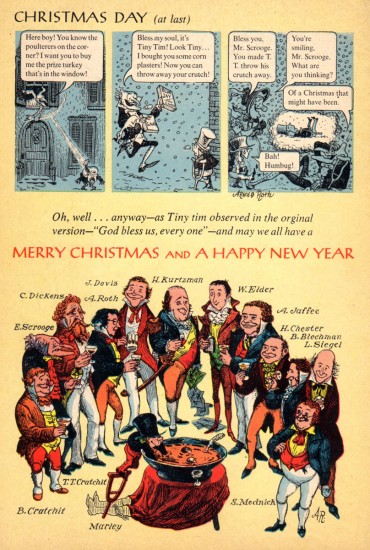 18
While in a holiday mode, we will segue from a 1958 Humbug 'Christmas Carol' party
to a birthday party. It's Harvey Kurtzman's 58th birthday which was celebrated at
Harvey's house in Mt. Vernon, NY, with family and friends in 1982. (Sorry about
the quality of the snapshots, they were taken with an old Kodak Instamatic camera.)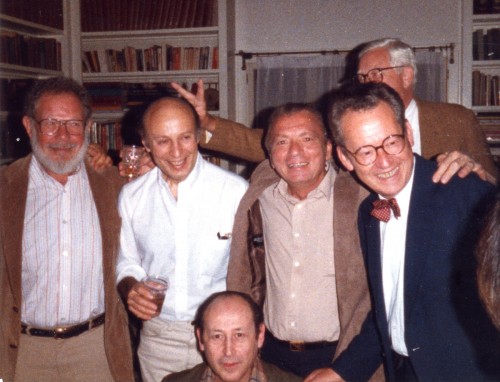 1
Appearing in the photo L. to R. are Al Jaffee, Harvey Kurtzman, Bill Elder (kneeling),
Harry Chester (Harvey's long time production manager and longer time friend),
Arnold Roth and a partially hidden and mischievous Jack Davis.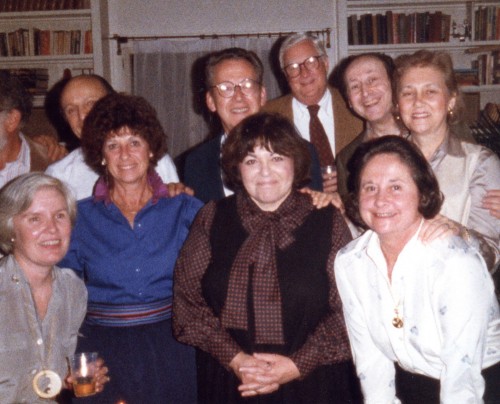 2
The HUMBUG crew with their wives.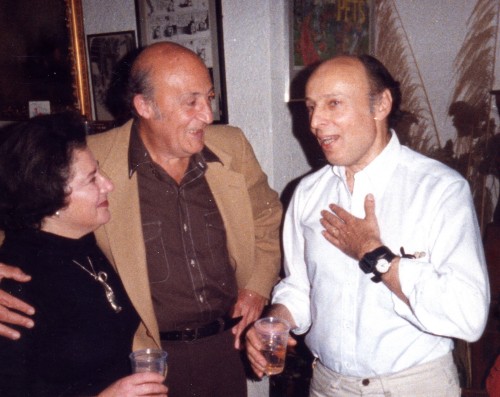 3
Mr. and Mrs. Will Eisner and Harvey.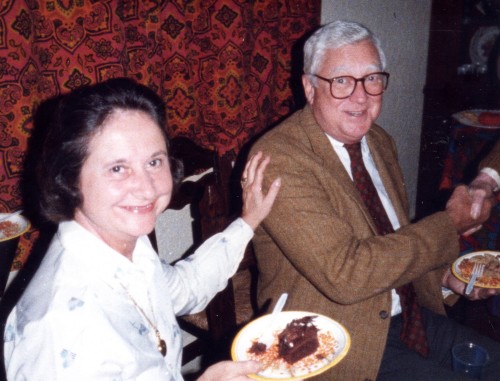 4
Dena and Jack Davis.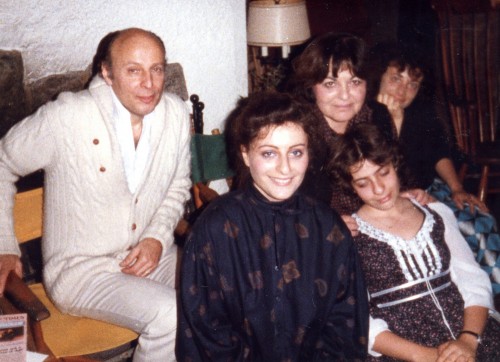 5
Harvey and his wife Adelle with daughters, Elizabeth, Nellie and Meredith.
.

Many thanks to Bill Peckmann for sharing this material with us.
.
3 Responses to "Humbug – Pages of Christmas"
on 18 Dec 2012 at 3:11 pm 1.Eric Noble said …

Wonderful! I actually have this issue. Beautiful artwork.

on 03 Nov 2013 at 10:57 pm 2.Rene Huixtlaca said …

I love the widely work of Harvey Kurtzman & the gang of genius, surely in the heavens Kurtzman make more magazine full of pranks with Bill Elder
Leave a Reply