Bill Peckmann &Books &Comic Art &Disney 21 Dec 2012 07:10 am
- Continuing with a great wallop of Christmas from the vast collection of Bill Peckmann, he sends along another Carl Barks gem. A Christmas for Shacktown glows off the page, and I'm pleased as punch to post it here. Bill's introduction:
What happens when you take Carl Barks at the height of his powers and combine him with that potent, powerful time of the year, Christmas? Why you get, 'A Christmas for Shacktown', that's what!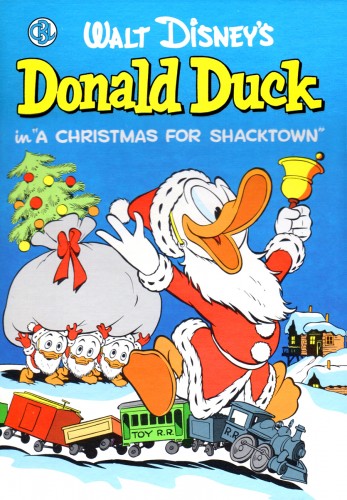 The magazine cover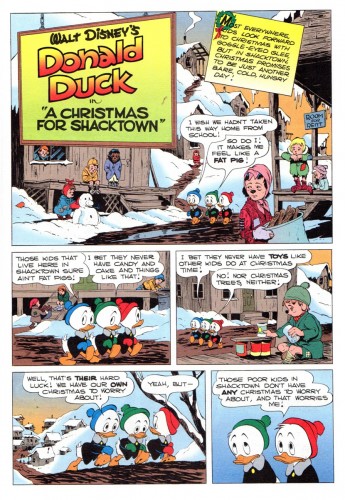 1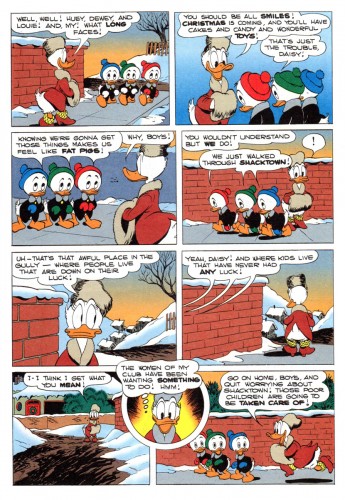 2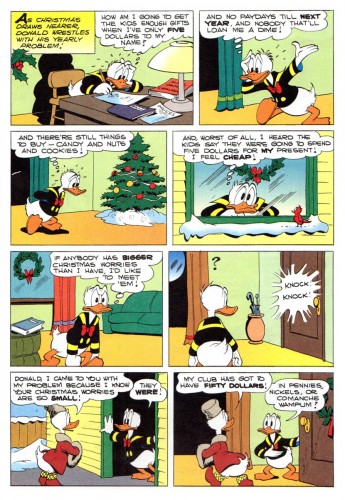 3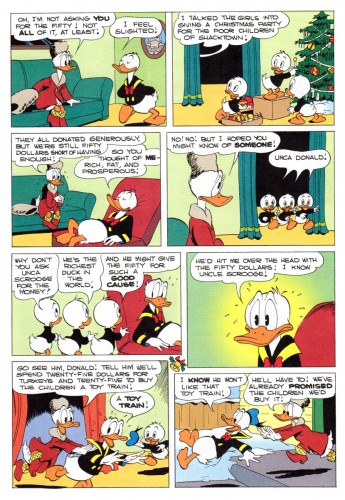 4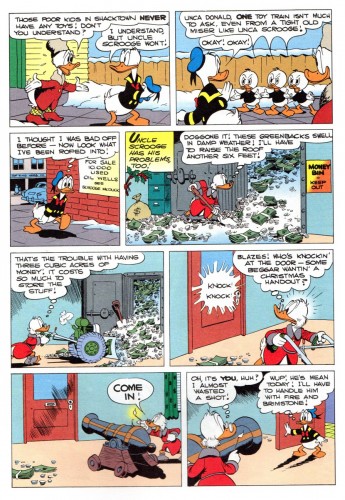 5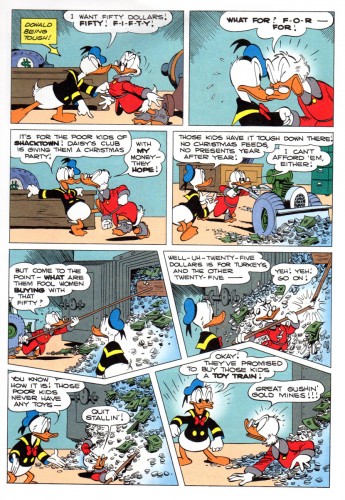 6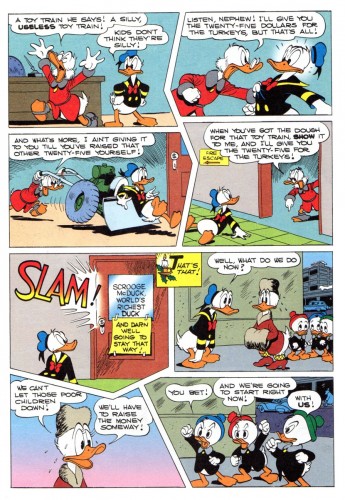 7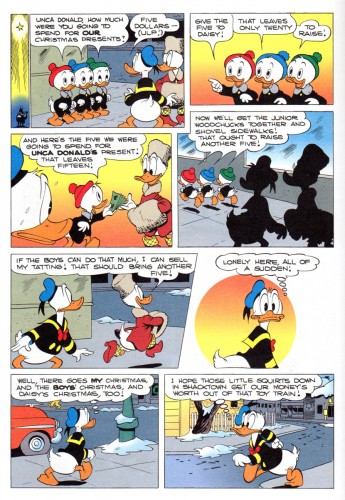 8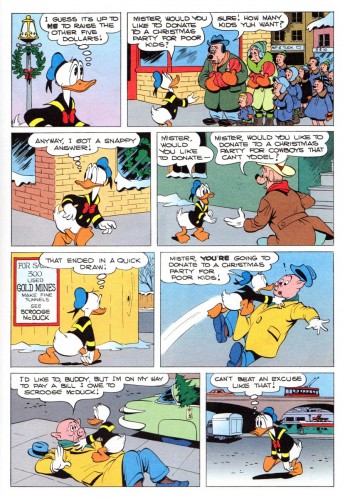 9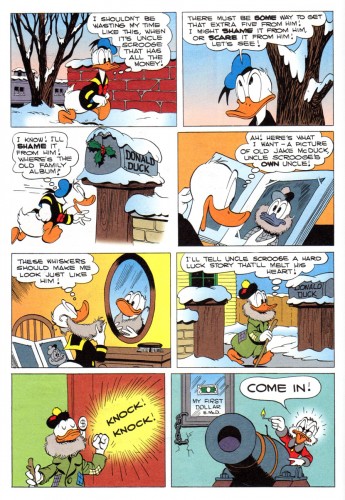 10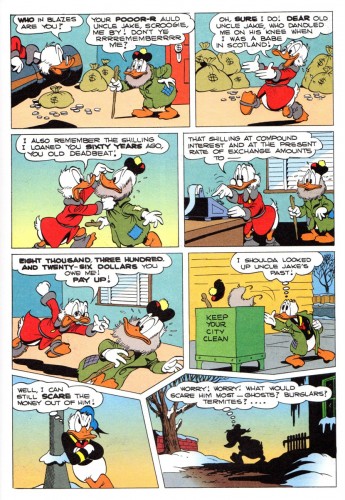 11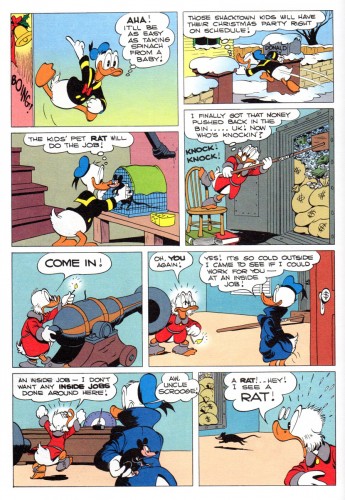 12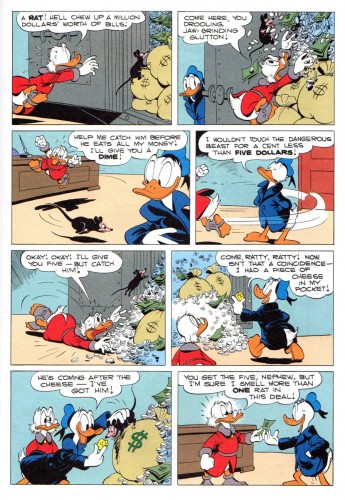 13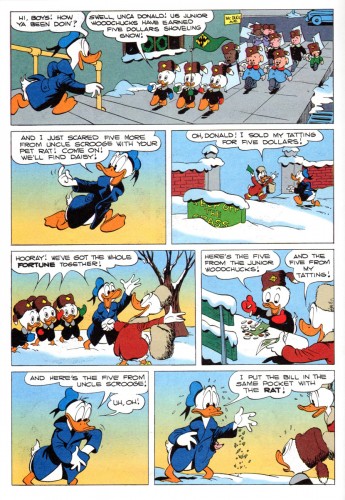 14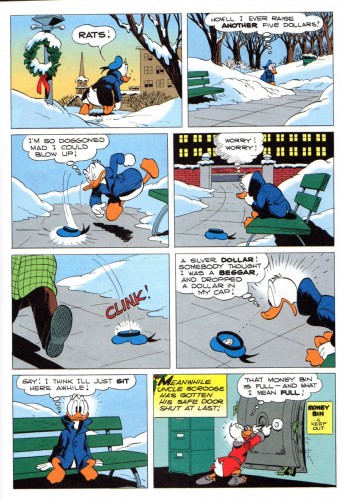 15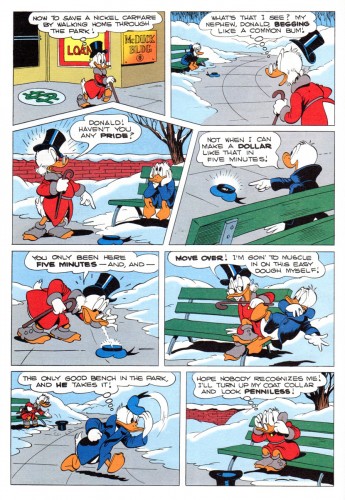 16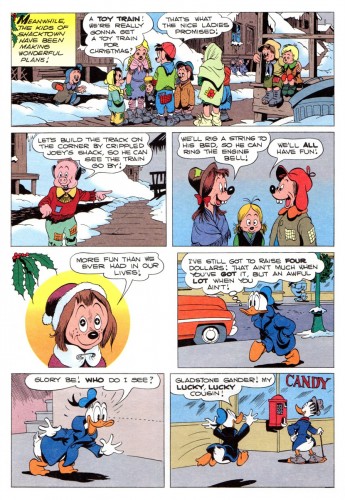 17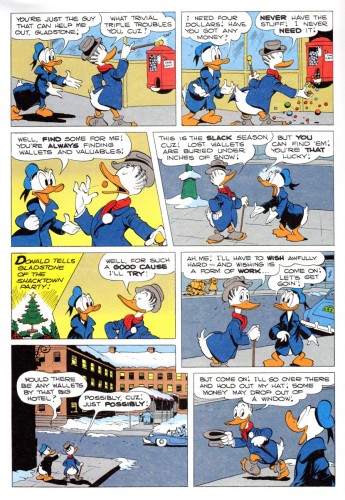 18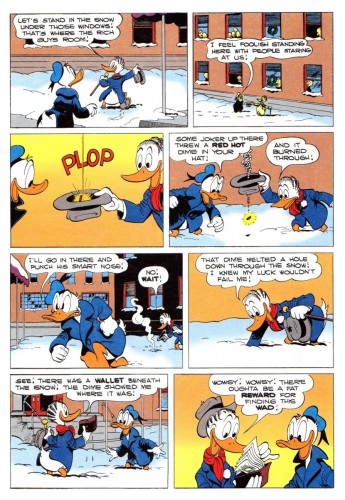 19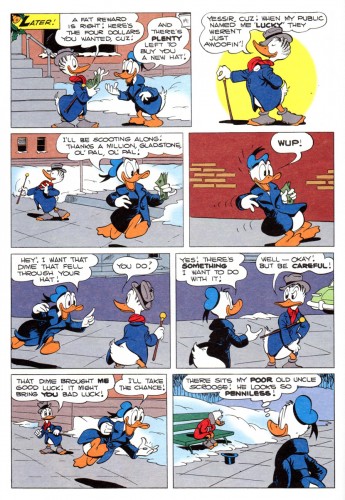 20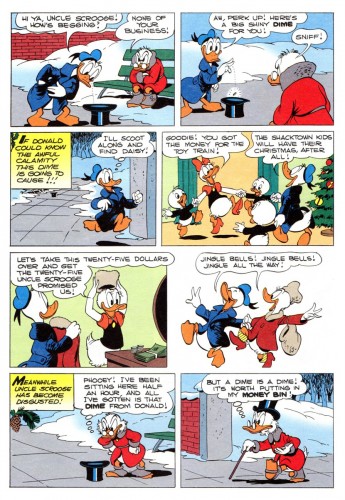 21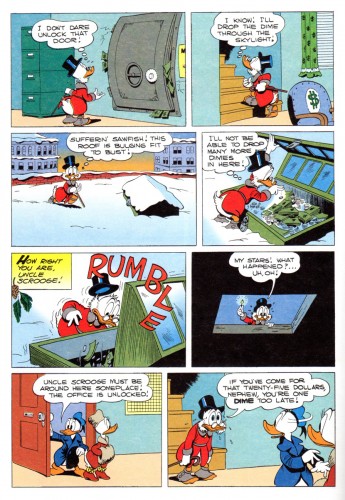 22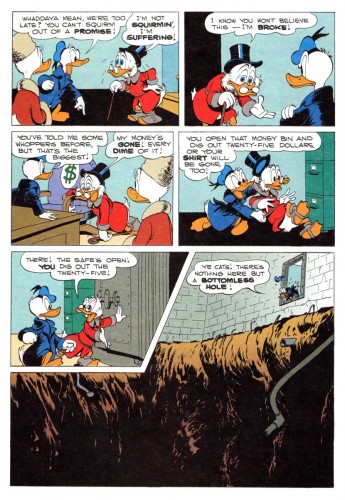 23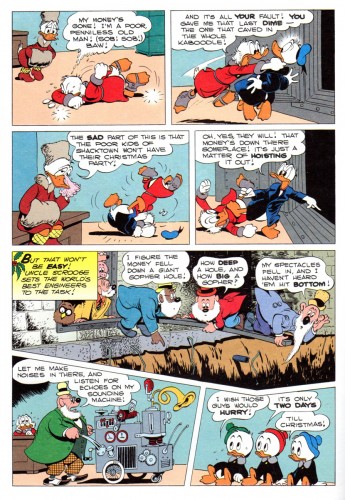 24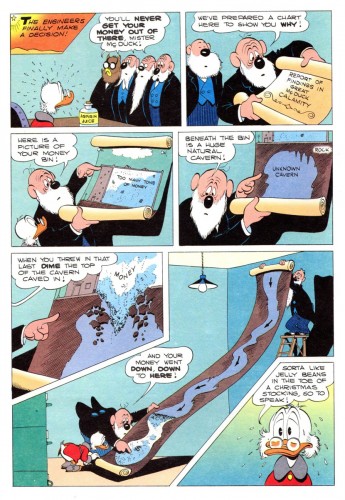 25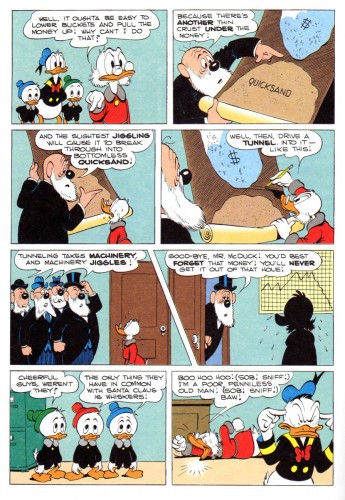 26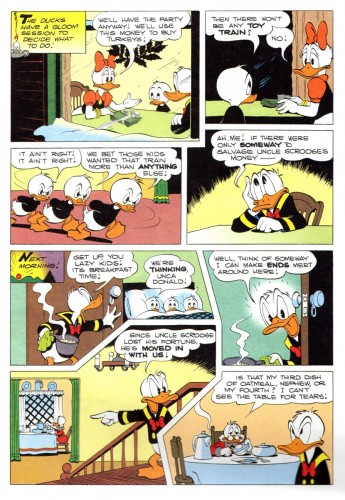 27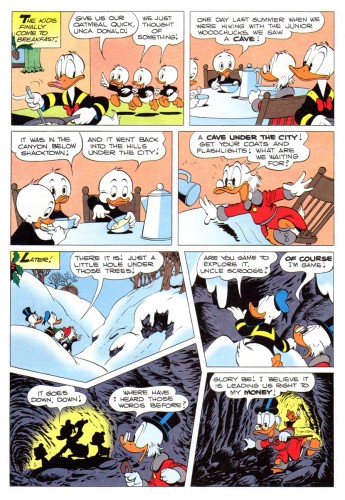 28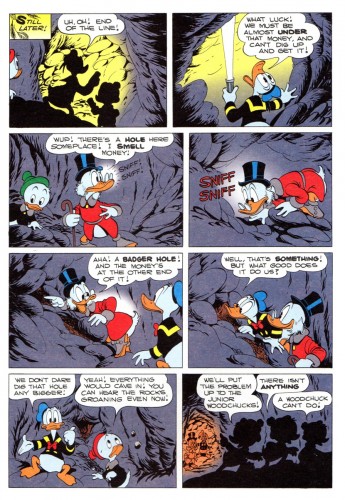 29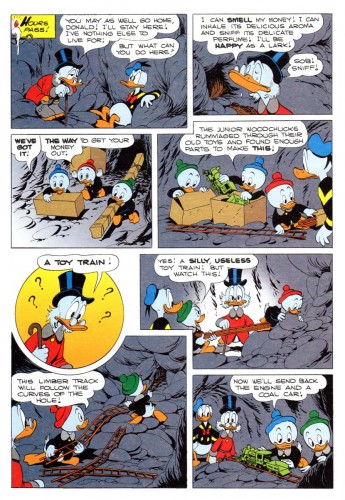 30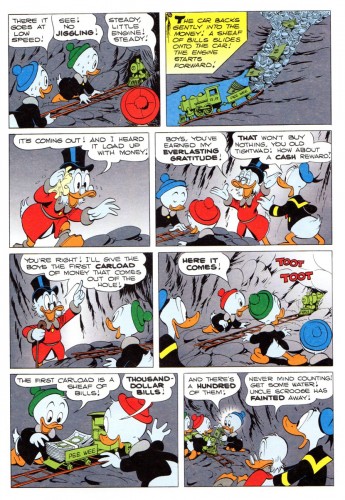 31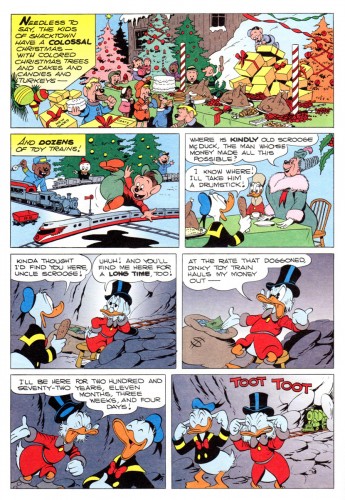 32
The End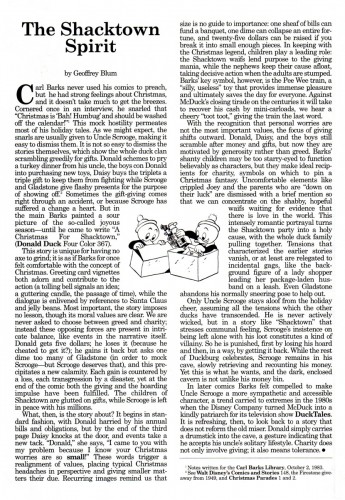 The original Dell Donald Duck '…Shacktown' comic book
hit the newsstands for Christmas of 1951. The story we
just posted was from a Gladstone Comics reprinted and
re-colored some years later. This editorial essay by noted
Carl Barks historian, Geoffrey Blum, was also in the Gladstone issue.
Thanks again, Bill.
.
3 Responses to "Barks Shacktown"
on 21 Dec 2012 at 4:31 pm 1.the Gee said …

This is cool.

I actually saw a reference to this particular story last week but didn't see anything more than a few pages of it.

There's a lot of good stuff on the Splog this week.

Thanks and Happy Holidays! Happy Holidays, Merry Christmas and Happy Hanukkah one and all!

on 21 Dec 2012 at 6:29 pm 2.the Gee said …

If anyone is interested in searching for this, there is a story on how great of an inventor Carl Barks was. It focused on how ideas he came up with in the comics actually worked in real-life.

I'm behind today but it is worth looking into. I want to say it is one of those Slate articles or a scientific journal but its been a while since I read it.

One of the inventions was how to raise ships using balls of some sort to add buoyancy to a sunken ship. That should help narrow it down.

on 20 Oct 2014 at 12:25 pm 3.Derick Seay said …

Thanks for the helpful content. It is also my opinion that mesothelioma cancer has an very long latency period of time, which means that the signs of the disease may well not emerge right up until 30 to 50 years after the primary exposure to mesothelioma. Pleural mesothelioma, and that is the most common variety and has an effect on the area round the lungs, might cause shortness of breath, chest muscles pains, plus a persistent cough, which may result in coughing up body.
Leave a Reply