Bill Peckmann &Comic Art &Illustration 24 Dec 2012 08:07 am
A Christmas Card
I've received a number of emails of collections of Christmas cards done by various artists. These are usually entertaining. However, I've found a number of my cards among quite a few of these groups, and I find that a bit awkward. I never quite sent them expecting they'd be published in any way, but I'm certainly going to roll with the punches. I'm not sure everything I post is designed to be published, either.
I did publish pages of a book which had posted one of my cards, and I did have some qualms about reposting those pages. Since one of them was mine, I figured that relieved any guilt I was feeling. So much art just wouldn't be seen if it weren't put on blogs like mine, so I justify it.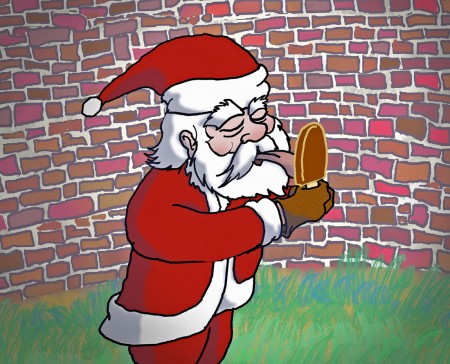 The image above came from an animated card I didn't finish. It was a little dance Santa does as he eats an ice cream pop. It ends with a burst of snow spelling out the "Merry Christmas" message. I spent about . . . I don't know. I spent a lot of time animating and coloring , and I still had about 15 seconds of art to finish it. But I missed the deadline. I would have had to kill myself and still probably miss getting it out ON Christmas Day. Absurd.
The real problem was that I hated the work that I'd done. It wasn't something I was really proud of. There were too many distractions and I loved doing it on a day to day basis, but I'd forgotten to watch the big picture. Put it all together, and it didn't need to go public. So, I apologize. No Christmas Card this year.
To all those that haven't received anything from me, which means anyone reading this Splog, please accept my apologies and please, Have yourself a Merry and Big Christmas.

Artist's Christmas Cards
- From Bill Peckman:
Here are some Holiday and Christmas cheer cards from over the years, done by some of our favorite pen and brush men.

First through the mail slot is Jack Davis.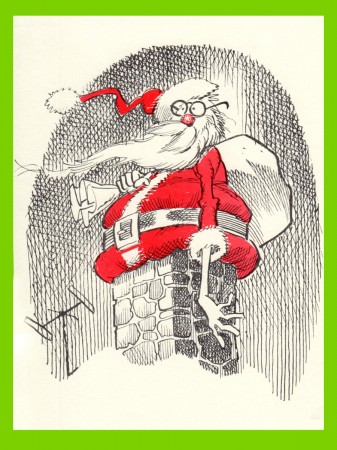 1
(Click any image to enlarge.)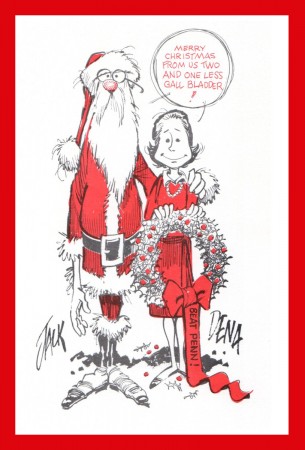 2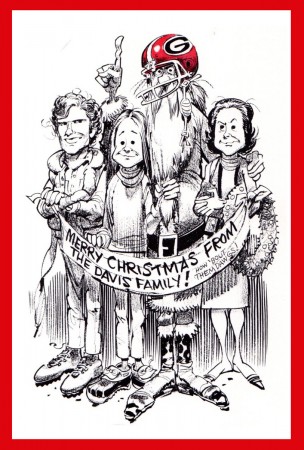 3
The following are Harvey Kurtzman's cards: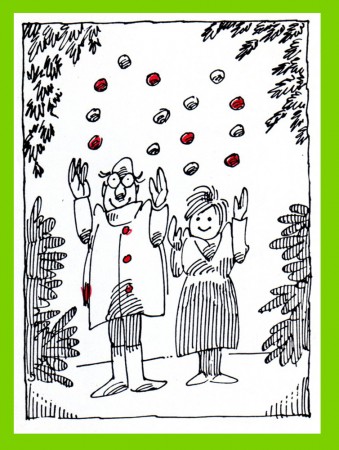 7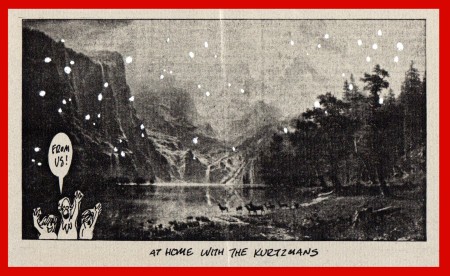 8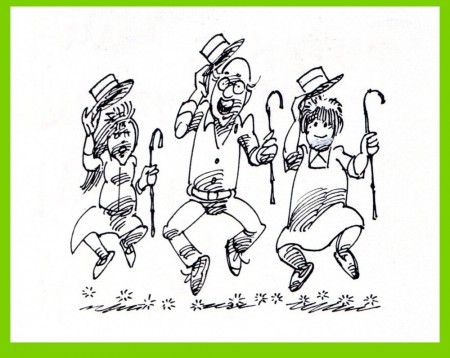 9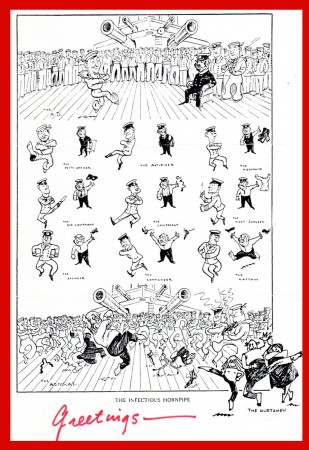 10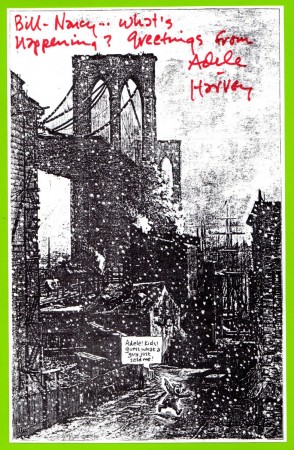 11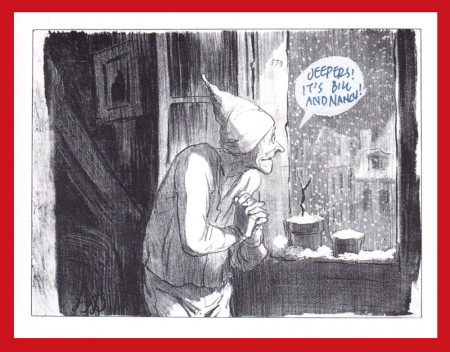 12
And now from the gifted hand of Arnold Roth.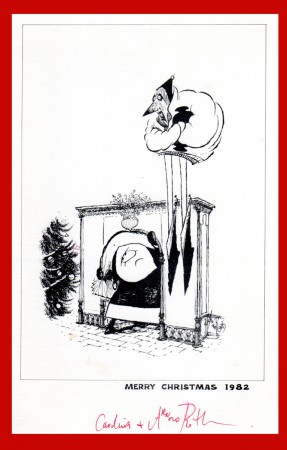 13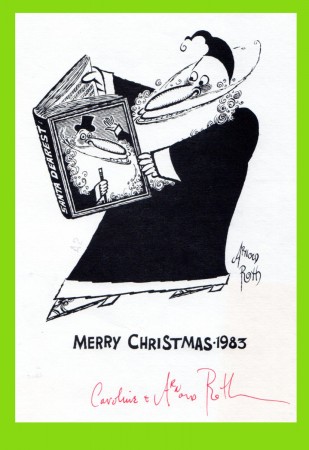 14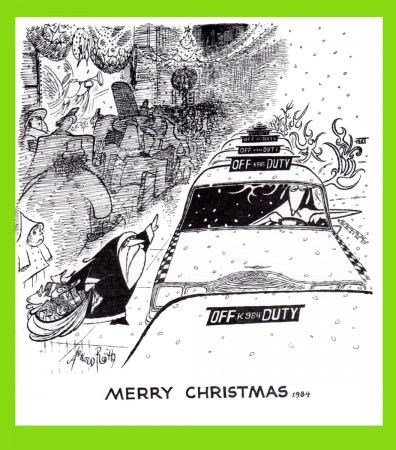 15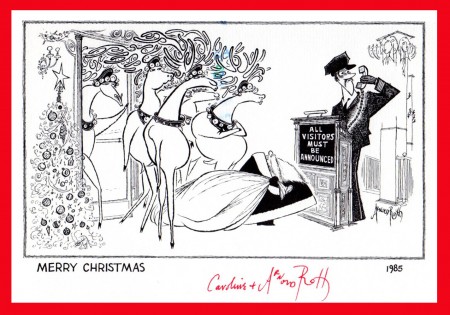 16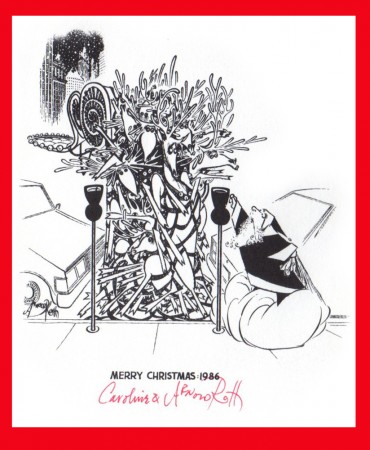 17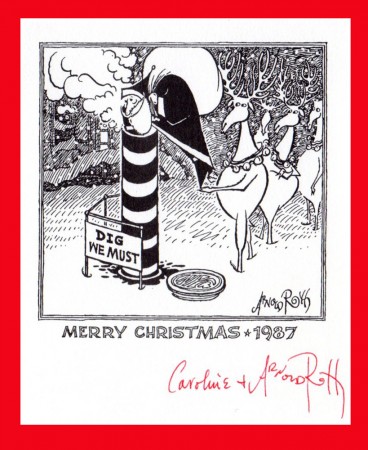 18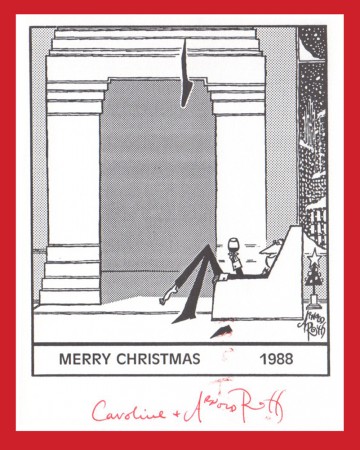 19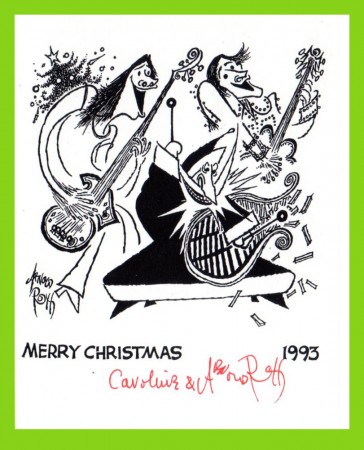 20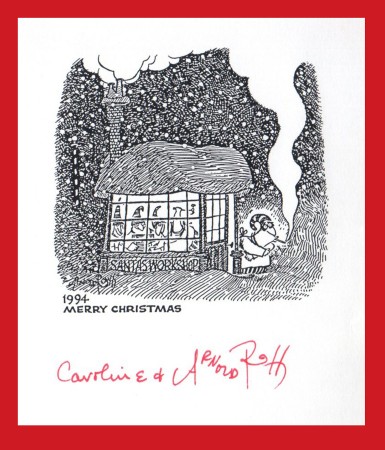 21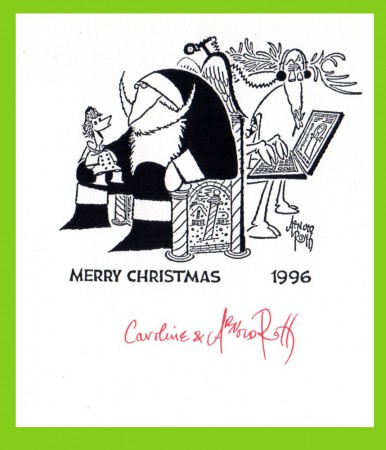 22
A terrific threesome from Wally Tripp!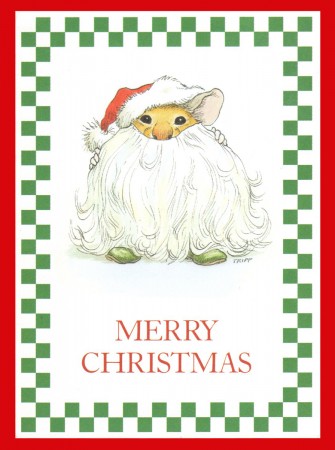 23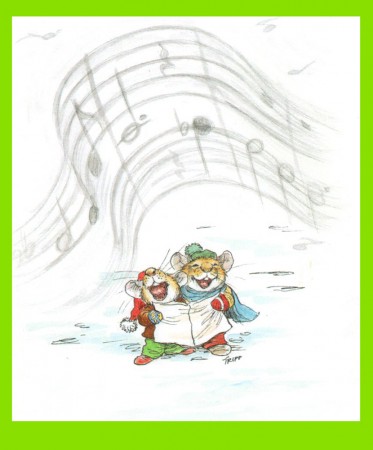 24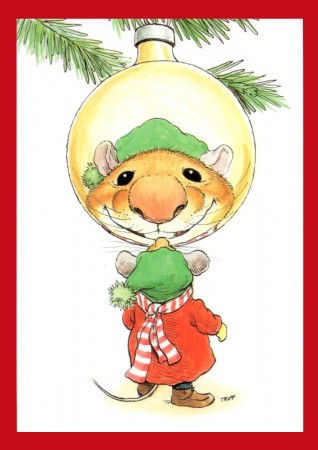 25
Thanks to Suzanne Wilson for these Christmas chuckles from Rowland Wilson.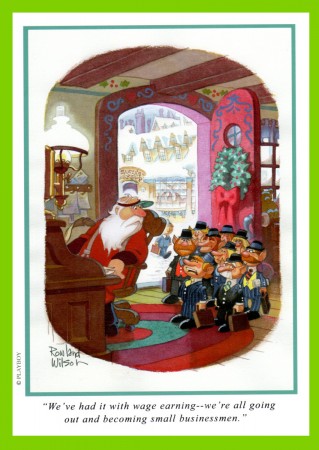 26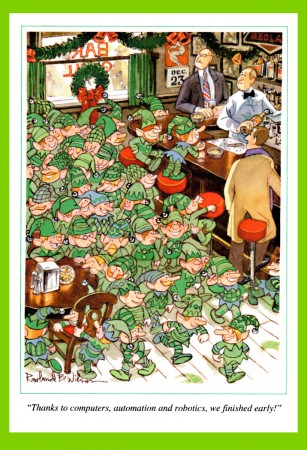 27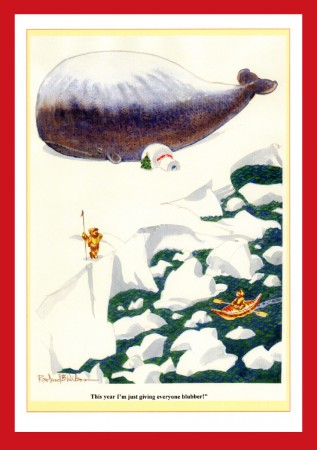 28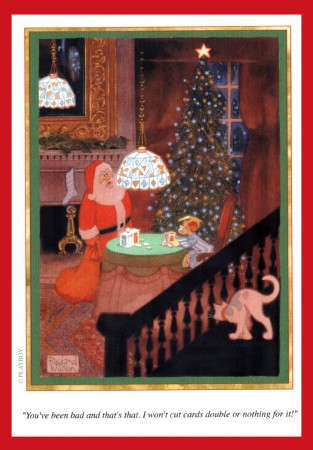 29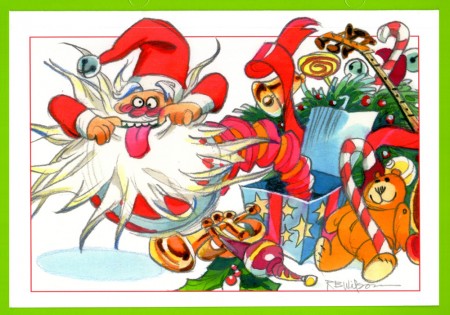 30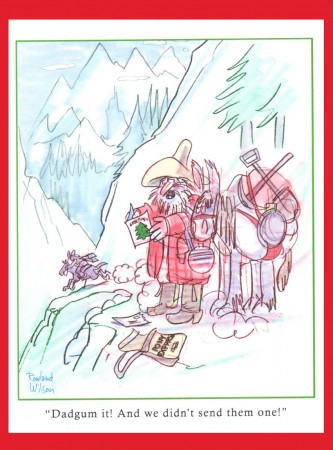 31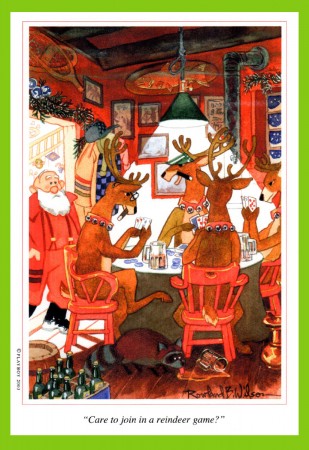 32

4 Responses to "Christmas Cards"
Leave a Reply