Animation &Animation Artifacts &Independent Animation &walk cycle 03 Jan 2013 07:58 am
- When you run a studio in New York, and you're an animator, there's a good likelihood that at the quiet moments when work is slow, you'll be working on your own bit of animation. Whether it's a short film or a test of something you've always imagined animating, it's hard not to keep pencil to paper (or stylus from the Cintiq.) Vinnie Cafarelli was just such a creature. After seeing a show of Picasso's works he took the flier and started animating the image Picasso had done. It never got to completion; those were the days of the expensive cameraman and laborious cel process. But I can take Vinnie's work and finish it in AfterEffects and Photoshop. Here's my exosure of his basic animation. No X-Sheets were left behind. Here's the art; here's the QT movie.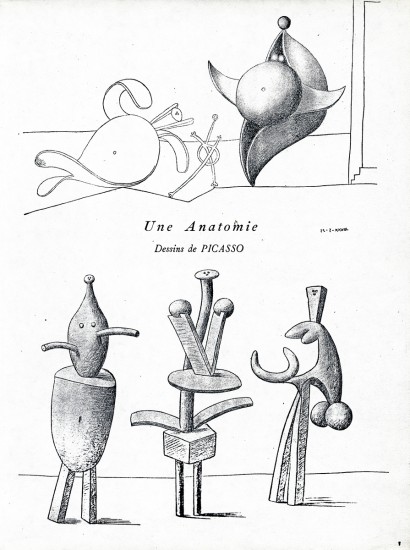 This is the original flyer that got Vinnie going.
He built all his animation up from this printed piece.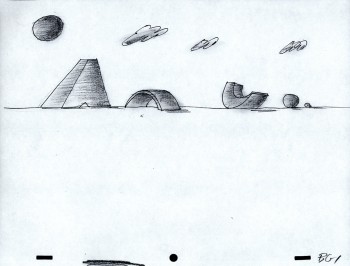 The Background
The "character" drawings follow: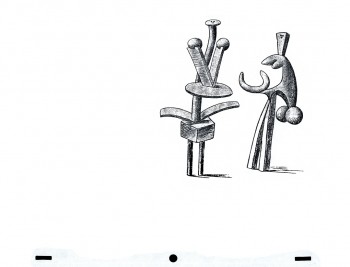 b1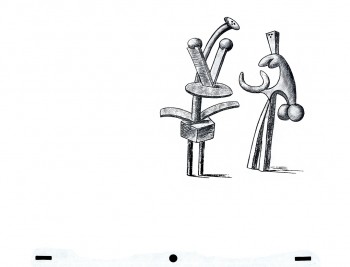 b2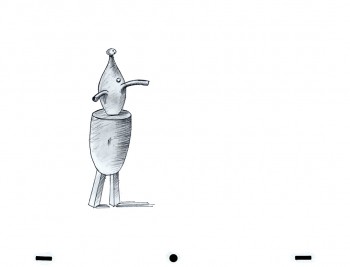 c1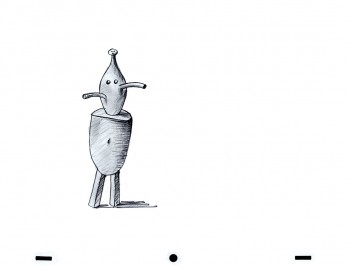 c2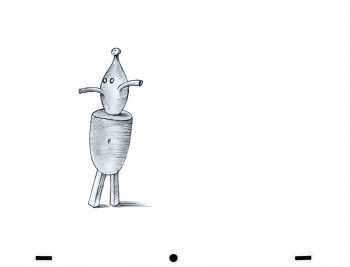 c3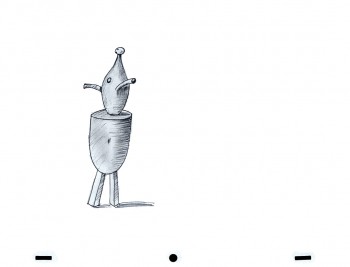 c4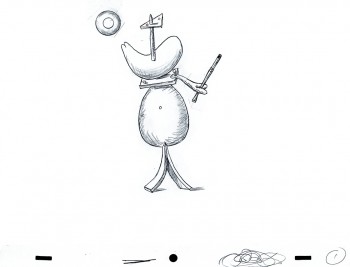 d1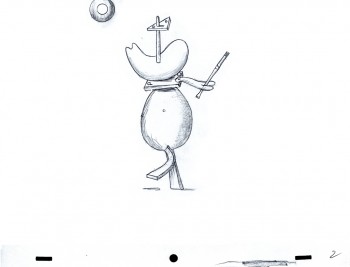 d2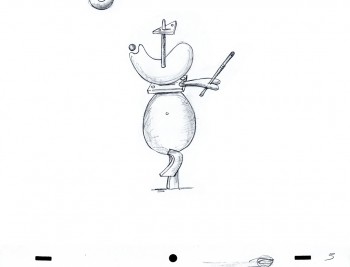 d3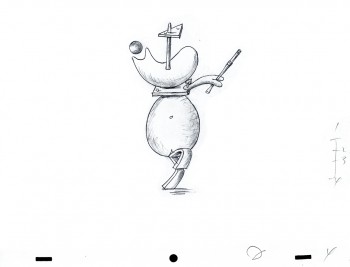 d4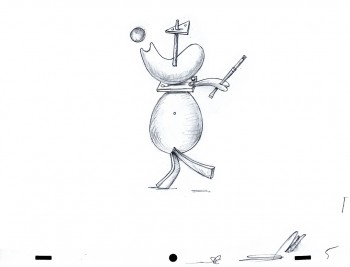 d5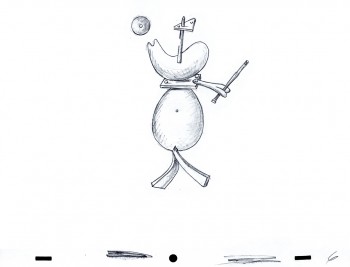 d6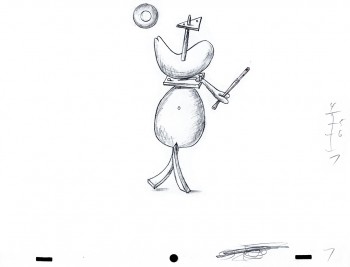 d7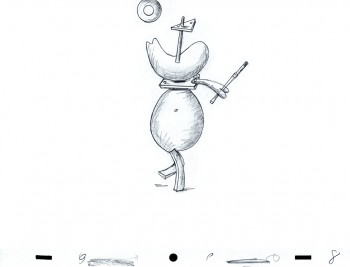 d8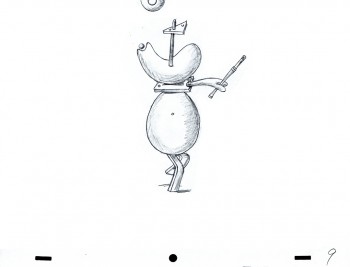 d9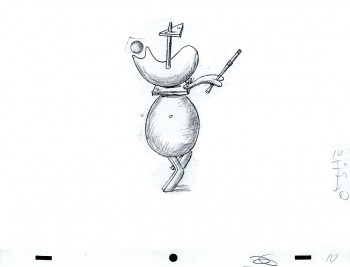 d10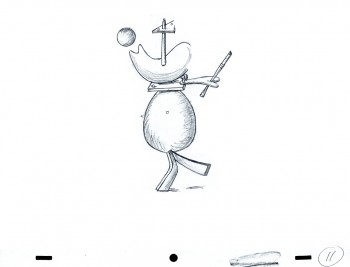 d11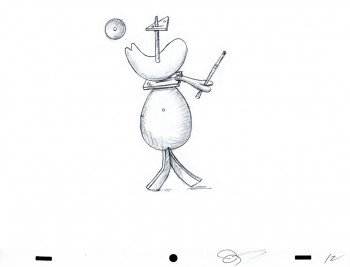 d12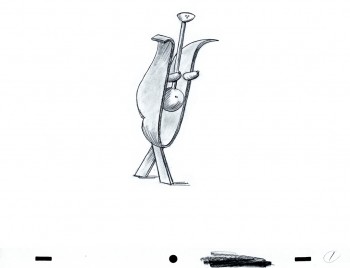 e1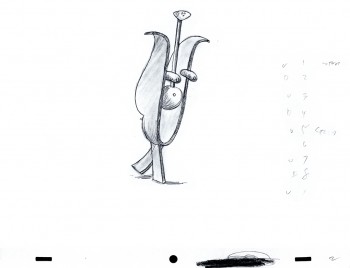 e2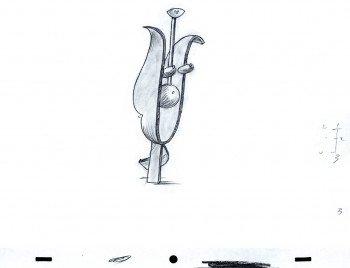 e3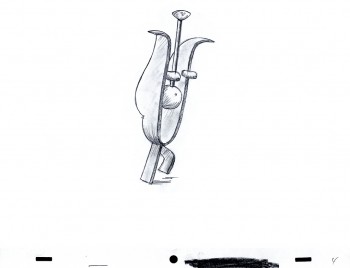 e4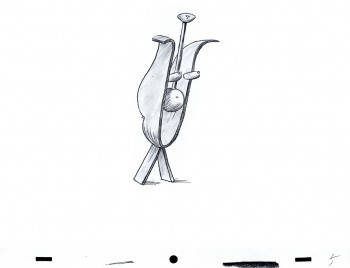 e5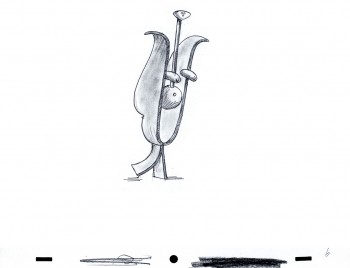 e6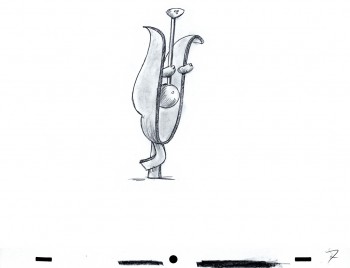 e7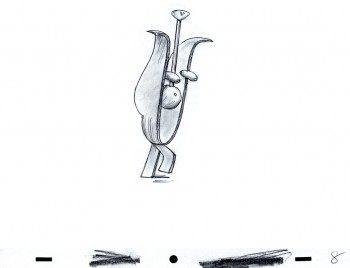 e8


The following QT movie was made of the
drawings above. Since there were no X-Sheets
For better or worse, I came up with the timing, myself.
One Response to "Picasso"
Leave a Reply