Commentary 29 Dec 2012 07:38 am
Blog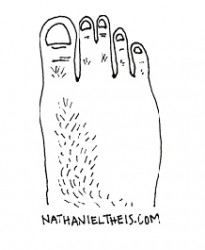 - This past week Nathan Theis left a comment on my blog.Ienjoy goig to the sites and blogs of those who comment on mine. It helps give me a bit of an idea of who's writing on my site and also shows me what's out there. I do live in a somewhat hermetecized world here, and unless I venture outside my own realm, I won't have much idea of anything beyond myself. Or something like that.
Anyway, I went to Mr. Theis' site and was surprised at how much I enjoyed the trip. His work is predominantly ads he's done, and his animation is limited to say the best, but the guy is funny. He really had me laughing quite a few times, and I have to recommend you take a look. Just go here and click on any of the images.
Thanks, Nathan, for the laughs, and keep up the great work. Your timing is impeccable.
___________________________
Week
This past week, of course, was Christmas week and a lot of events were limited. No Academy screenings were held. I have to admit that once you get used to seeing three to four films a week, it gets tough to pull back. I've actually been tempted to watch some on DVD. Though I don't feel that judging a film on DVD is ok for Academy voters, there are a number of films that are probably good that will not have a chance in hell of getting nominated. Bernie, for example, is probably one of these. I actually am looking forward to seeing this movie, but there are no scheduled screenings in New York, that I know about. I don't know what choice I have but to watch that film on my TV. (Watching on a computer screen would be a real insult.)
I spent Christmas Eve at a friend's house. She usually has an open house where a number of artistic types show up. There were only a couple of couples there when we'd arrived. It was quiet but fun. The chili was great and we had some great conversation.
On Christmas Day, I was tempted to spend the day with my brother having dinner and catching up. He lives in the Village and it's surprising how infrequently we see each other despite that. Instead, Candy Kugel had a dinner party for about 20 people, all friends of hers, none in the animation community. Heidi and I ended up spending a lot of time with an older woman who seems to have a lot to do with events at the 92nd Street Y. She was the person behind their "Lyrics and Lyricists" evenings. Wetalked opera and I pushed the conversation to modern opera – Phillip Glass, John Corigliano and John Adams. The woman really knew what she was talking about with this subject and it was a real treat to talk some other artform (besides animation, I mean) in depth.
We did leave to meet up with my brother afterwards. He'd expected to go out with some friends, but that didn't turn out since some of the people never made it into the city. Instead the three of us met up for drinks at a local pub. (He lives a block from Candy and the bar was in between the two.) It really made for a nice capper for the evening. I went home to read more of the J.B.Kaufman Snow White book I'd received from Heidi (much more about this tomorrow.)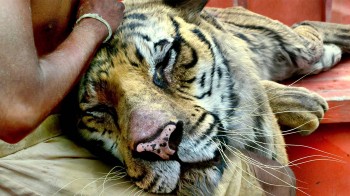 On Wednesday we went to see The Life of Pi again. Now I'm convinced that it's the best animated film of the year. The movie is not perfect but it may be my favorite film of the year. It tackles such huge subjects and leaves you smiling at the end. It also has one of my all-time favorite actors in a lead. Irrfan Khan has appeared in many films and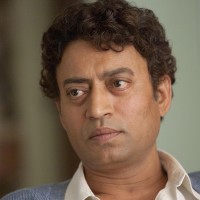 he's always brilliant, but his performance in episodes of HBO's In Treatment were just magnificent. I wish I had those on DVD. I will get them, though. Surely with HBO I'll be able to make copies somewhere along the line, if I don't find and buy the discs on line. (By the way, that series – not just for the Irrfan Khan performance – has some of the best acting and writing I've seen on television recently.)
His role in Pi is almost the equivalent of the straightman in a comedy routine in that he is used primarily to act as the storyteller. The story is bounced off of him, and he reveals what had happened in his trip to the Americas. The film, like all of Ang Lee's movies, starts with a story about a family, however dysfunctional. As it turns, in this film, the family is a warm, loving ideal one, it just has an odd wa of living. Once that family is broken apart all the seams come loose, and even god is challenged in this movie. (I'm not quite sure that the book had as wide a range as the movie, but they work off each other wonderfully, and yet each stands wholly on its own.
I like this movie a lot and will see it again.

___________________________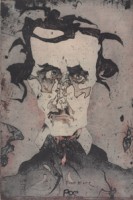 The rest of the week was dedicated to writing and working.
I've had a lot of blog writing to do; it all felt like catc h-up, for some reason. I have a few pieces to present this coming week, but I needed a couple of posts to put up for the end of this week. This one, for example, is like all my Saturday posts – done at the last minute. They're all a bit crazy since I usually end up writing them at about 3 in the morning.
I am also reading with absolute joy about Snow White (J.B. Kaufman, again.)
I'm also working on a couple of animatics for a presentation I hope to give to HBO this coming January. Once I'm finished with the animatic at hand – a very personal piece that wold be part of a half-hour show I'm hoping to do -, I'll be able to get back to POE, and believe me I'm looking forward to that. Reading Snow White has me biting at the bit. I want to go there.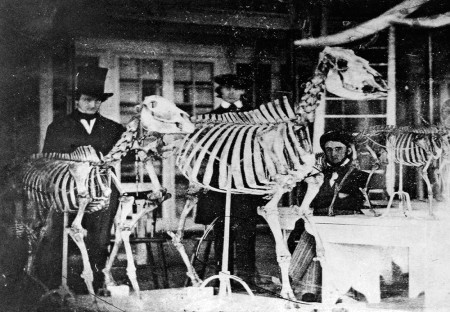 Edgar Allan Poe (seated, far right) working
at the Museum of Natural History in NYC.

This daguerrotype, possibly by Paul Beck Goddard, is the
oldest-known photograph of an American museum interior.
32 Responses to "Comments"
Leave a Reply