Bill Peckmann &Books &Illustration 11 Jan 2013 07:09 am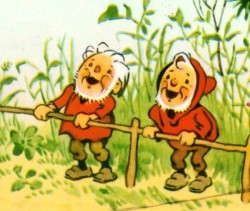 - Bill Peckmann has given us a wide assortment of beautiful books by Fritz Baumgarten. The illustrator has written many books built around a world of creatures and their environs that he's created. His style is so affectingly attractive with the very rounded turns that we almost miss the beautiful inking and the fine watercolor techniques. The books are all very different, but there is a bit of a sameness to the work in that we don't stray from the woods where the creatures – the small animals and dwarfs – make their homes.
This book takes a different turn and gives Baumgarten a chance for some fun. Sportfest im Walde is obvious in its subject. The dwares and animals compete with a number of sports. From tennis to racing to boxing, activities abound.
I hope you enjoy it; I do. It's a world I wouldn't have otherwise seen, and I wish there'd been an animated version somewhere along the way. When Goebbels set up an animation studio to promote all things German, he should have animated hese books. They would have been wonderful as a series. They still are.
Many thanks, yet again, to Bill for the scans and the book, itself.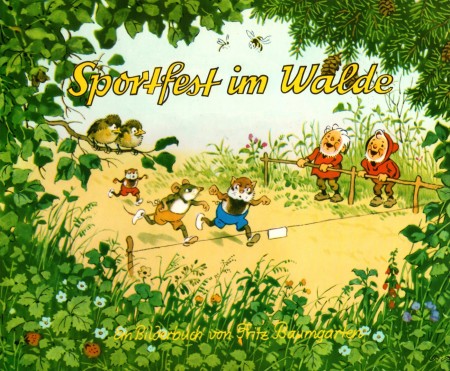 The book's cover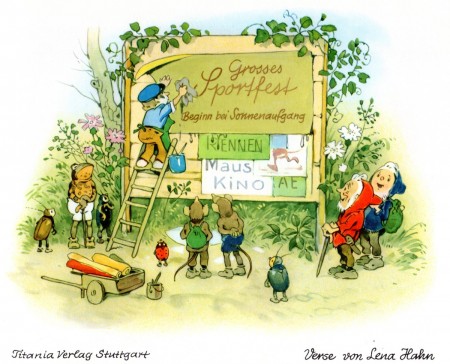 2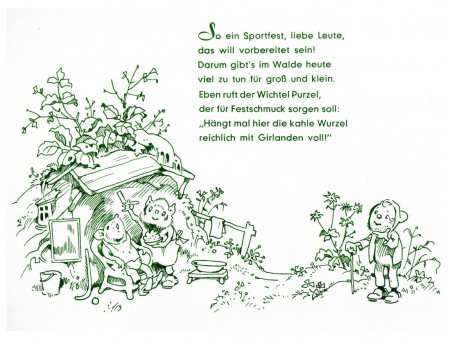 3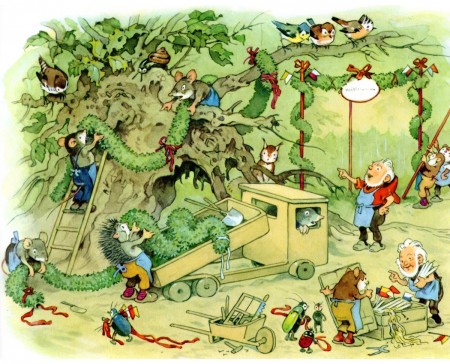 4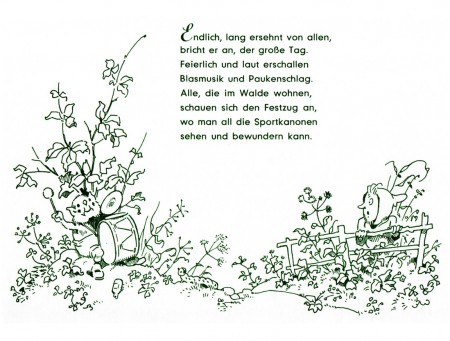 5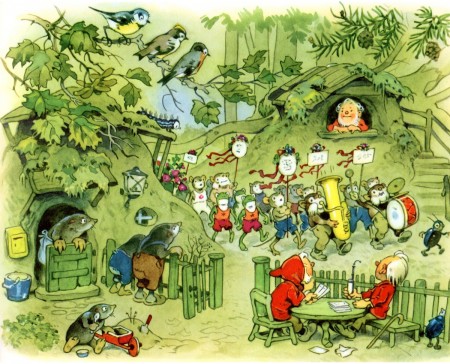 6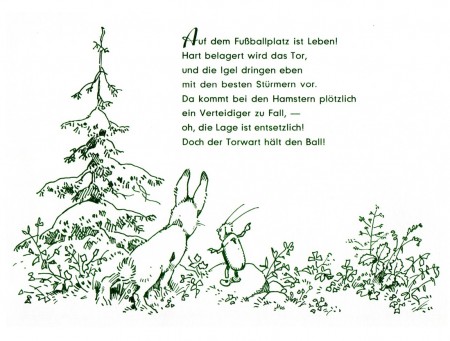 7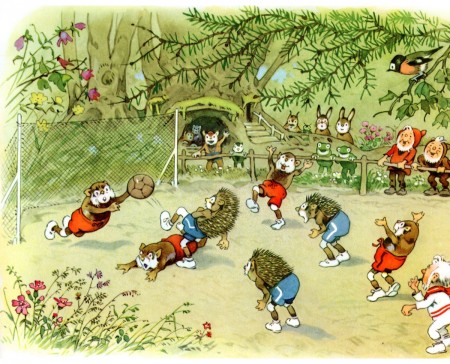 8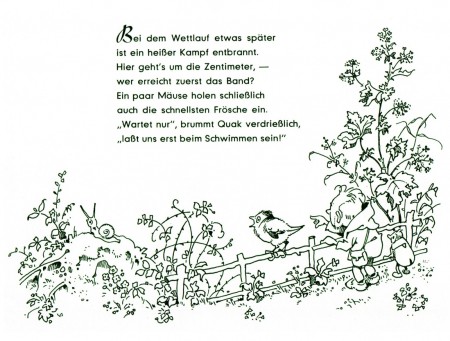 9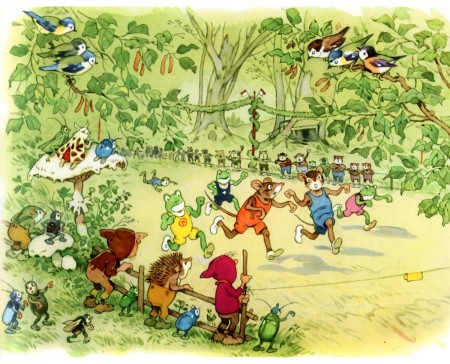 10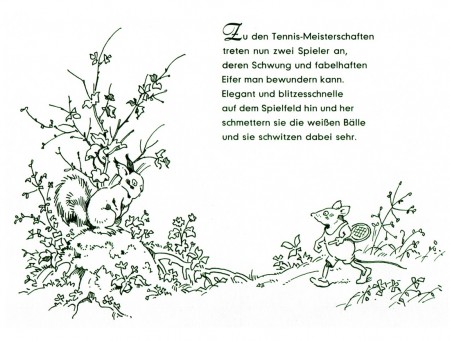 11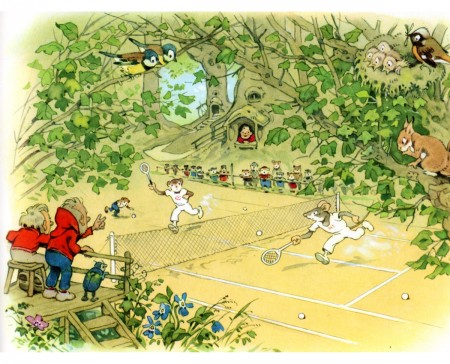 12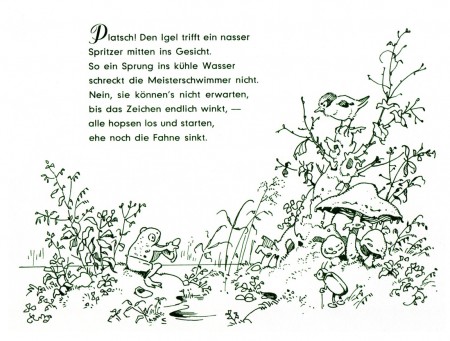 13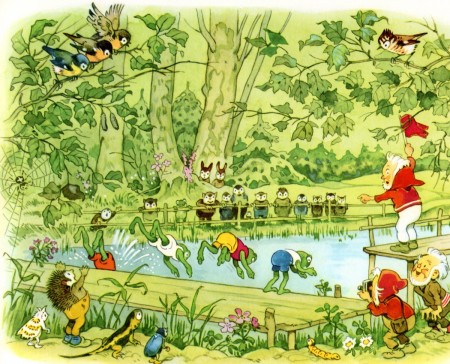 14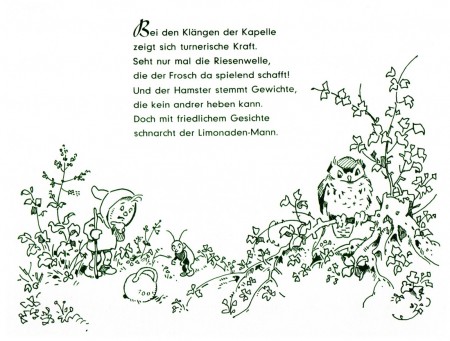 15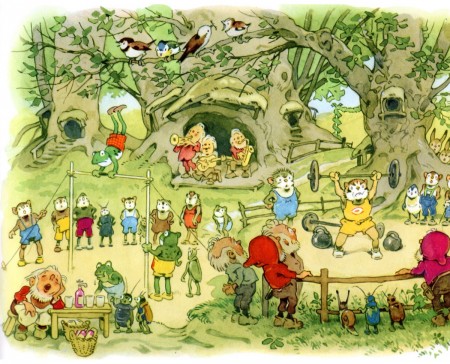 16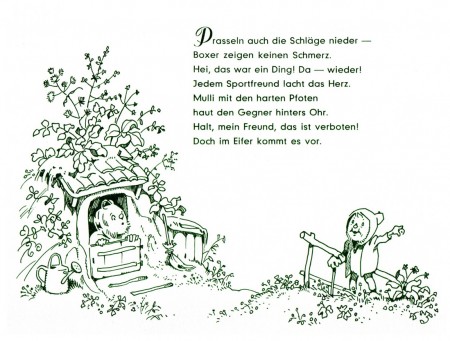 17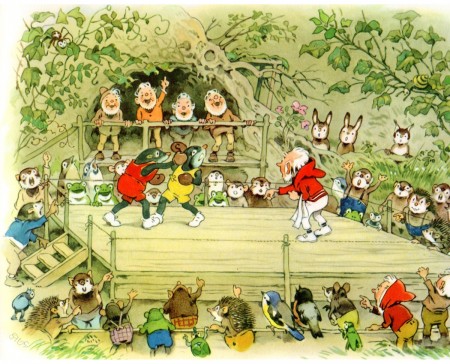 18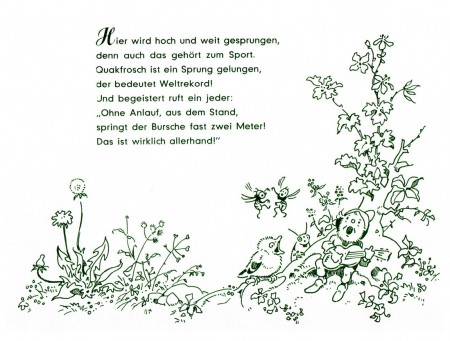 19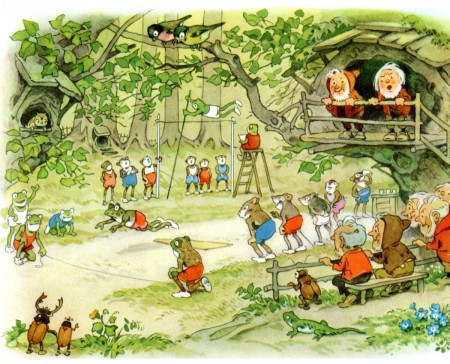 20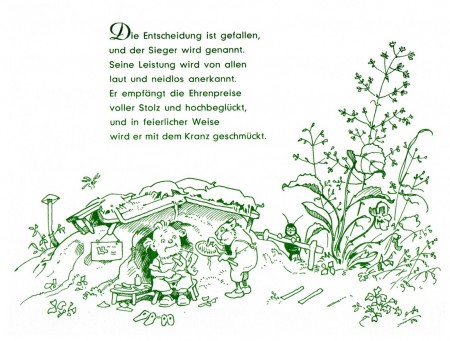 21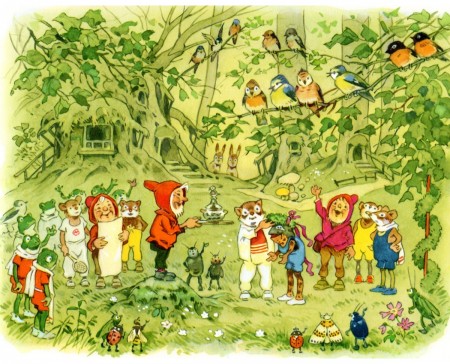 22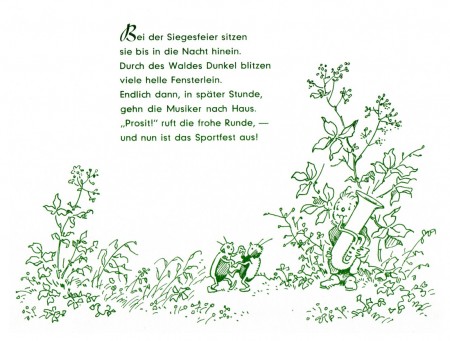 23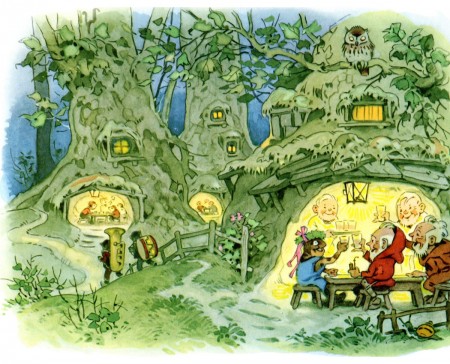 24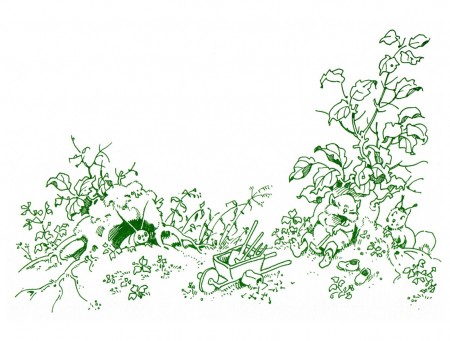 25
One Response to "Baumgarten's Sports"
on 11 Jan 2013 at 11:26 am 1.Stephen Macquignon said …

Hurray!! For Friday!!!!
Leave a Reply