Commentary 15 Jan 2013 06:30 am
- I'm not sure if this is a complaint. It's been tossing on my mind all week, and it's good to get it out.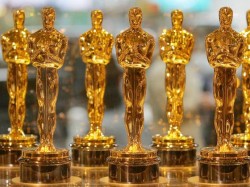 The Oscars!
I know, what now? you're saying.
Well, there's been a big change in the Oscar voting and it affects the animated short and who will become the winner. To understand the whole thing, let me give you a little history.
Back in the fifties – up to the very late fifties – the animated short (and, as it turns out, the live action short) were voted on by members who never saw the film. Say you work for WB in the costume department. The nominees for animated short are listed, and one is for Disney (naturally), one is for Terrytoons (20th Fox) and one is for WB. You haven't seen the films, who do you vote for.
Naturally, you work for WB and WB has told you to vote for our own company.
So you vote for Knighty Knight Bugs.
Paul Bunyan and Sidney's Family Tree lose your vote. Guess which one won?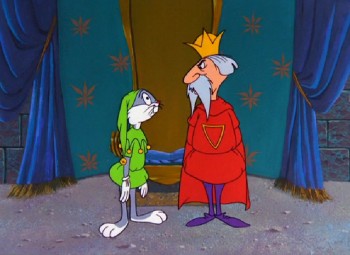 Knighty Knight Bugs
The same thing happened the year before – 1957 when a WB, Tweety cartoon won over a Droopy, a UPA and a Disney.
1956 they were all UPA cartoons, so a UPA cartoon won (Mr. Magoo, naturally.)
1955 a WB Speedy Gonzalez short beat out Disney, MGM and a Walter Lantz (Tex Avery) short.
So in 1959 a bunch of animation Oscar members sought to change things. All they asked was that the people who voted on the short subjects have to SEE the short subject. And what do you know, they changed the rule. If you wanted to vote for animated and live action short subjects, you had to see and prove you saw the short films.
Suddenly, things changed.
The nominees included a WB short, Mexicali Shmoes (Speedy Gonzales), a Disney short, Noah's Ark and
2 Independent shorts were nominated:
John & Faith Hubley, Moonbird and
Ernie Pintoff, The Violinist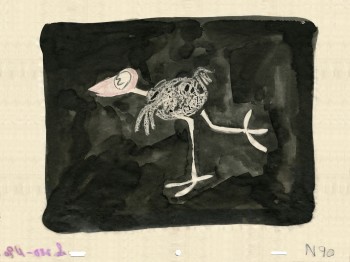 Moonbird
This time the WB short did not win, the Independent film did. Moonbird won the Oscar for the 1959 animated short.
Let's get back to NOW.
This year, they are showing the shorts – all of them – in a screening. We can go, see 5 animated and 5 live action shorts and vote for them.
Or there's another choice.
They're sending out DVDs to ALL OF THE MEMBERS. The person working in the costume department will get a DVD with your short on it. (S)he might watch that DVD and vote for the film (s)he thinks deserves it. OR she might not put the DVD in the machine and vote for the film she heard of.
What! There's a Maggie Simpson short in there. Aha. I like the Simpsons. Give it to them.
Oh wait! There's a Pixar short in there. They do good work. And I think I saw an ad they took out in Variety. I'll give it to the "Arty" Pixar film.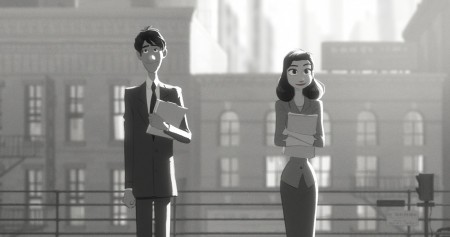 Paperman
Hmmm.
So I expect the "Arty" Pixar film to win or else the TV cartoon – the Simpsons. They'll win.
The more things change, the more they stay the same.

____________________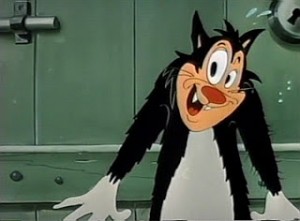 - Jim Tyer never won an Oscar. Actually he was never nominated for one. Too bad. He was a man before his time. His art was in distortion of the character trying to get to the emotional center of that character. At the same time, his drawings made you smile. It's unfortunate that most people didn't get it. The people of the period within which he worked. Younger generations today stop frame Jim Tyer's work and study it. They want to do it, themselves. But it's a vain attempt if they do try. His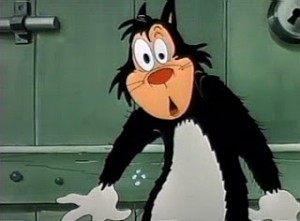 guy was a one-of-a-kind, and no one else could really do the same thing.
You can find in LA, at Bob Clampett's unit at WB, someone who tried for something similar. Rod Scribner was deeply affected by the comic strip work of George Lichty in his daily panel, "Grin and Bear It." The distortion was too exciting for Scribner not to try pulling into his animation. He got permission from Clampett, and they did this wild style. It didn't quite turn into the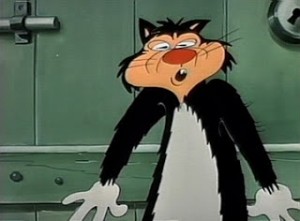 abstractions of Tyer, but it did its own thing. Scribner followed the animation rules too closely to be able to get what Tyer did. Scribner knew that if you distort a character you have to keep the same mass in the body of the character, and he did just that. If the eyes got wildly large, the rest of the body diminished to make up for it. If an arm withered, something in the body took on that mass. It kept the 3D masses to remain true.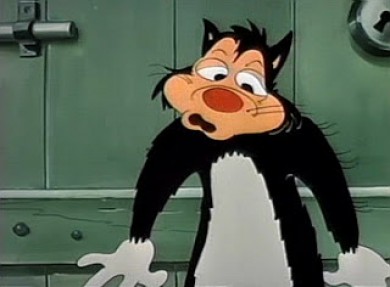 Tyer's work was completely graphic. The body became an abstraction and the timing was wildly geared to Tyer's own version of a "take" or "anticipation." Even something like a "sneak" became a graphic excuse for his his own abstract movements.
Tyer gave up 3-dimensional drawing and allowed the line to take control. He gave the forces in the animation full strength, but allowed the rules of animation to stay in place. Essentially it's not a new language just a new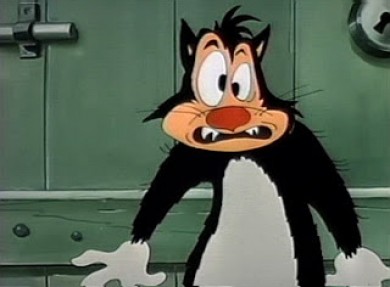 dialect. A very thick one, but new – just the same. It's to animation what Creole is to English. Of course, the saving grace is that it couldn't be funnier. The other animators weren't crazy about the work Tyer was doing, but they didn't know how to stop him. They just assumed he had permission to speak Creole.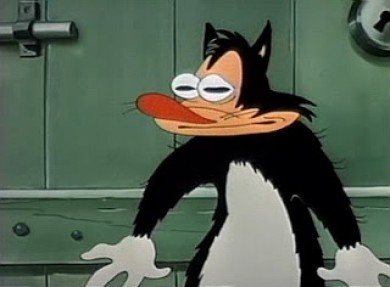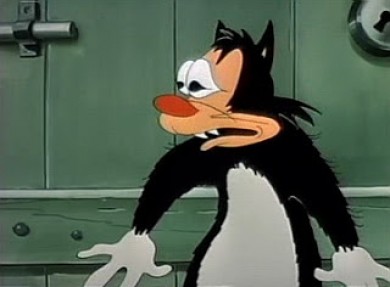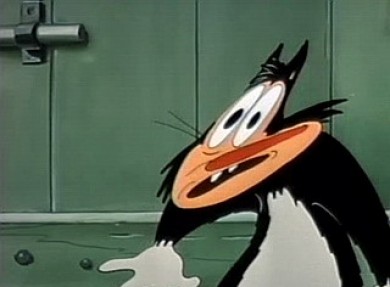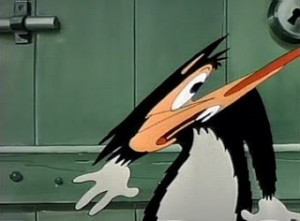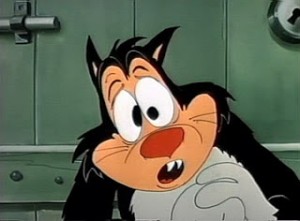 Many thanks to Kevin Langley who posted these images back in 2008.
He has the best frame grabs on the web, at least the most enjoyable.

There are many more frame grabs of the Jim Tyer material at Kevin's site. Check out here, or here or keep browsing. It's a treat of a site.
.
.
9 Responses to "Oscaaars & Tyers"
Leave a Reply