Bill Peckmann &Books &Comic Art &Disney &Illustration 18 Jan 2013 08:33 am
Water water everywhere and Paul Murry gets to draw it all. Here are two stories starring Disney's greatest characters, Donald and Mickey. The two stories have three years apart from each other, but Murry gives us plenty of a stylized water, drawn slightly differently from one story to the next. How appropriate of Bill Peckmann to send us these tales when Congress finally got off their butts and voted the victims of Hurricane Sandy some financial relief. Here's Bill's comments:
Here is another Paul Murry story containing H2O hi-jinks. It's a 'Walt Disney's Comics and Stories' Donald Duck 10 pager from 1950. (It was the only year that DD regular Carl Barks missed doing a number of his signature character stories. There's another great Murry Duck story that deals with an overnight flood; sorry, I just can't remember what comic book it's in.)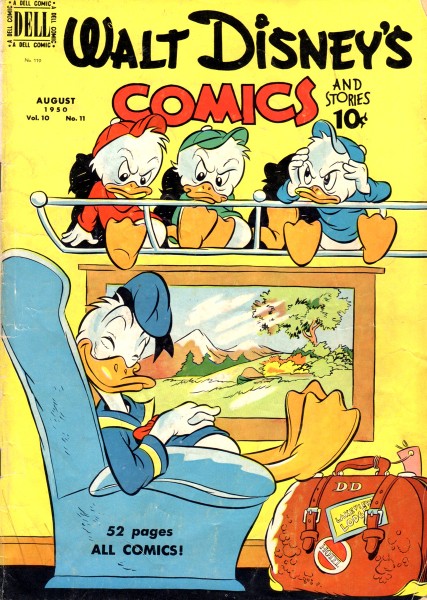 The comic cover from1950. This cover art is by Carl Buettner.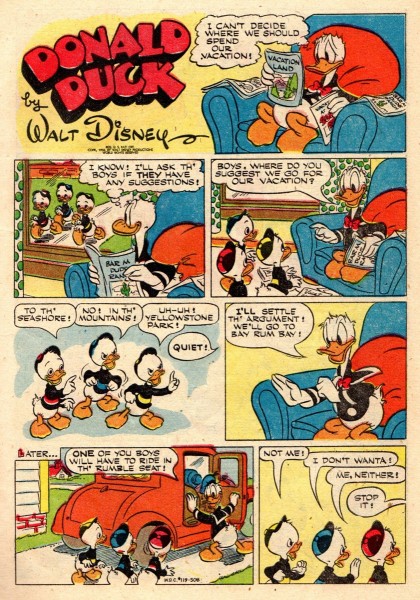 1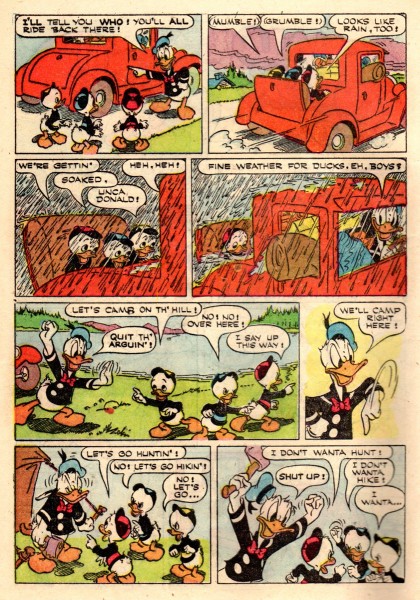 2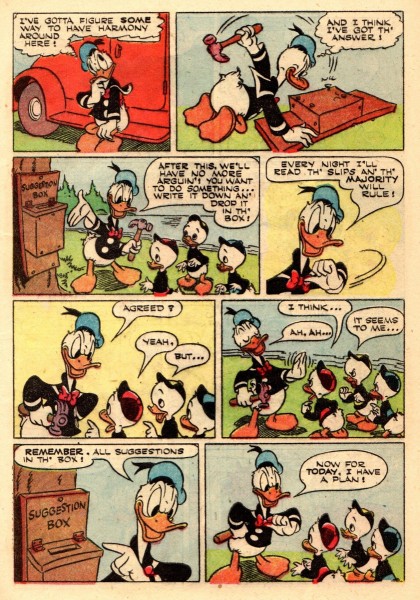 3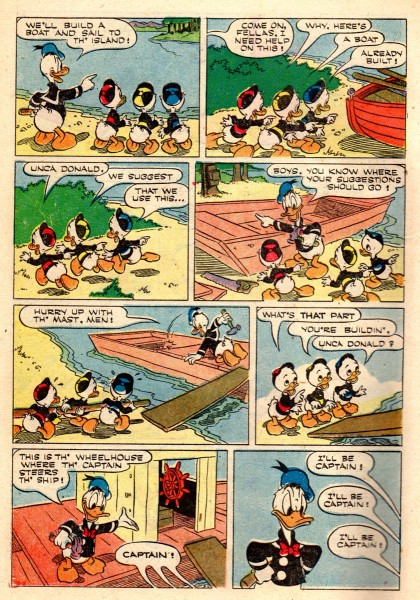 4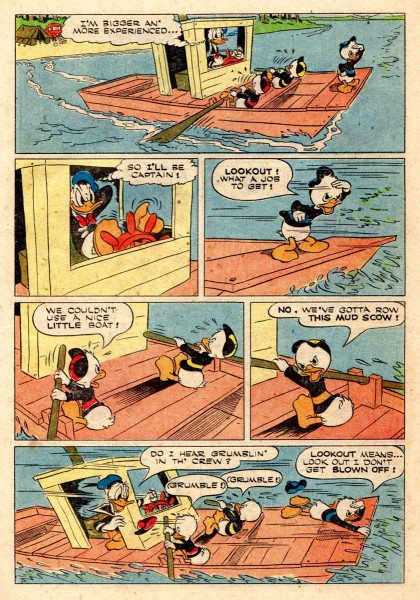 5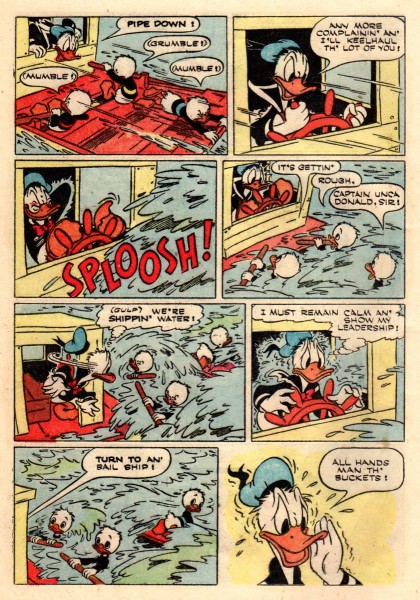 6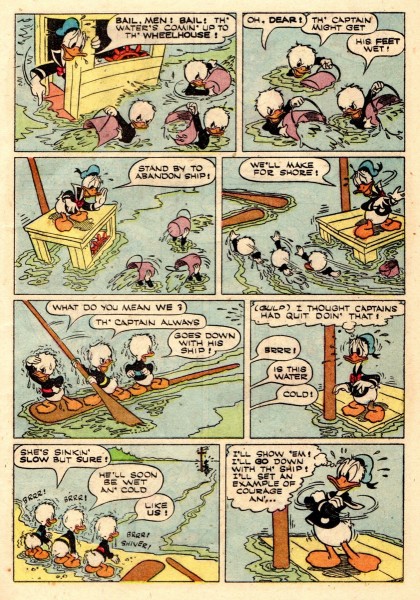 7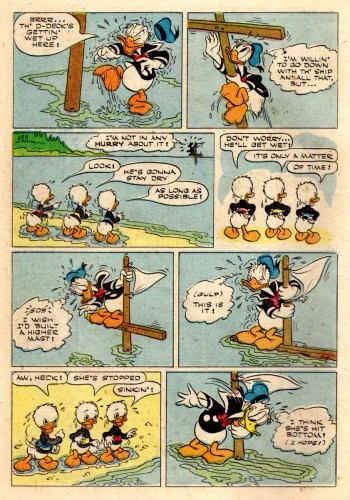 8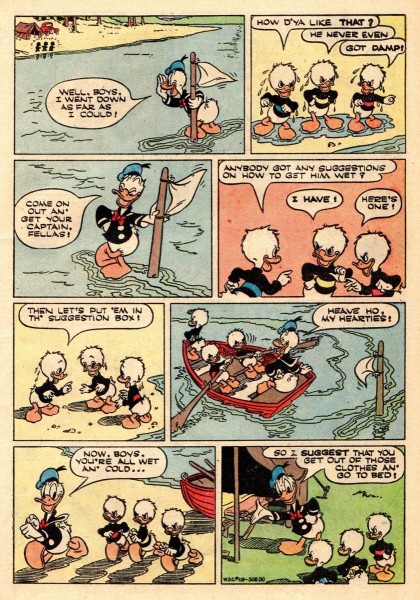 9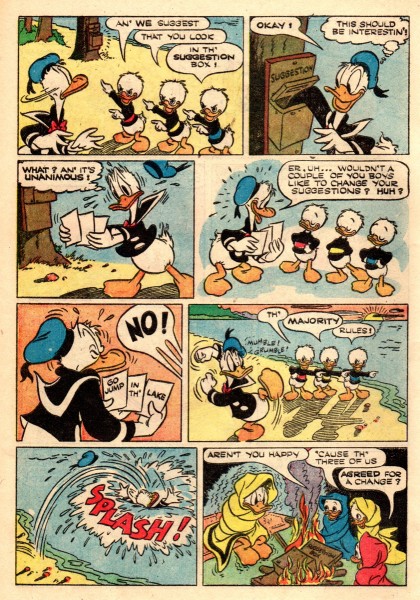 10


___________________________________________

If we jump three years to 1953, we'll find another Paul Murry story with a strong focus on water. Here our intrepid artist adapts The Sorcerer's Apprentice from Fantasia. (Perhaps there was a re-release of the film that year.)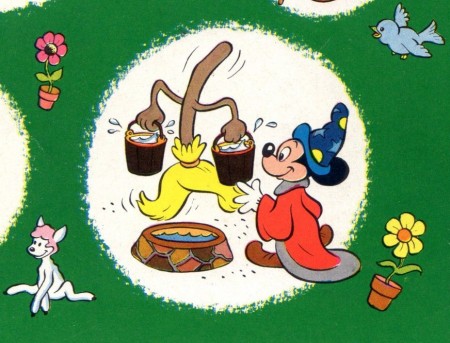 Part of the cover.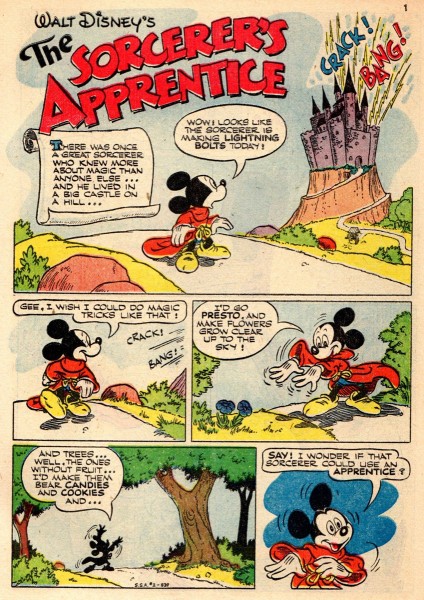 1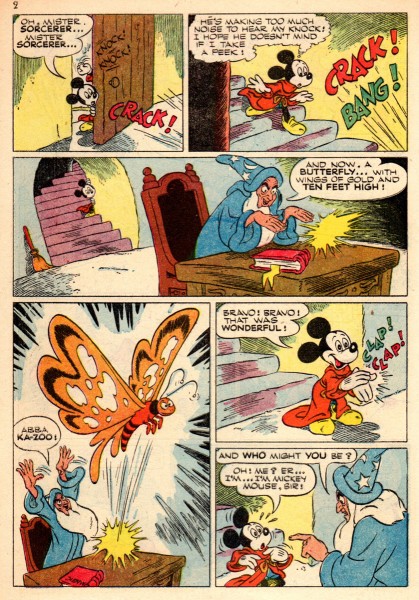 2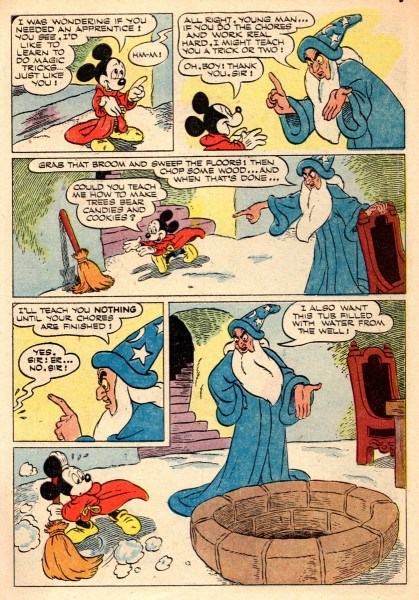 3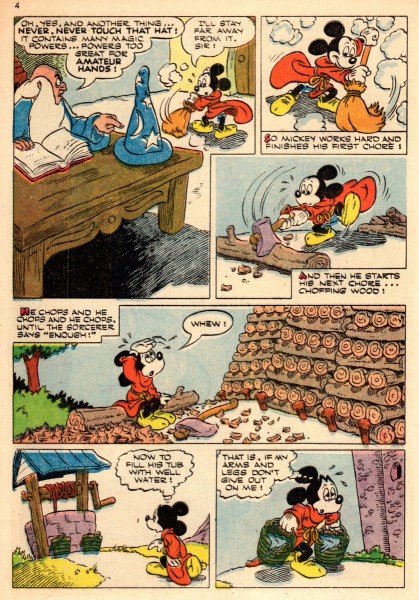 4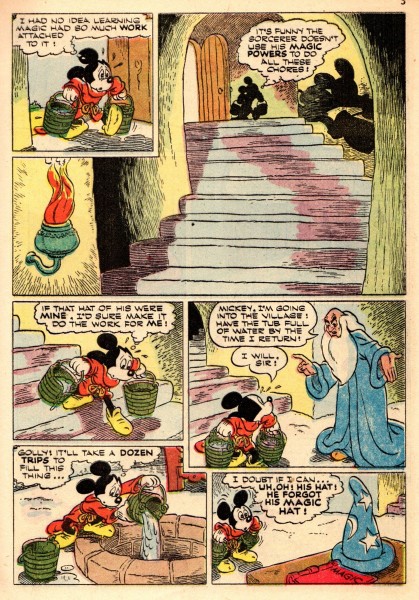 5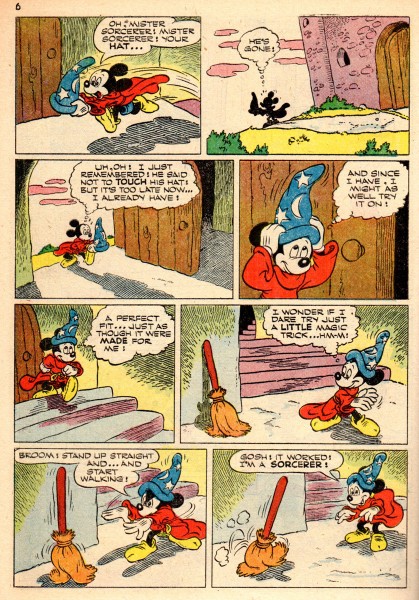 6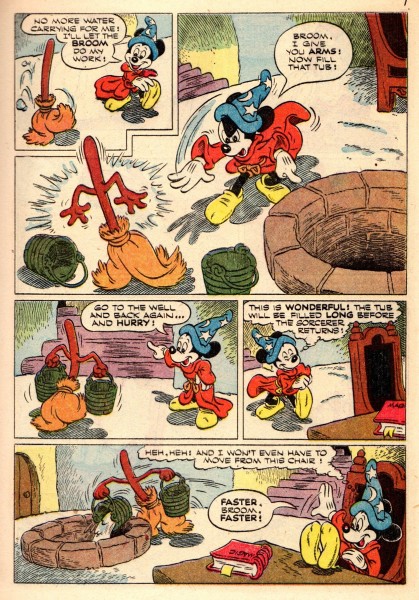 7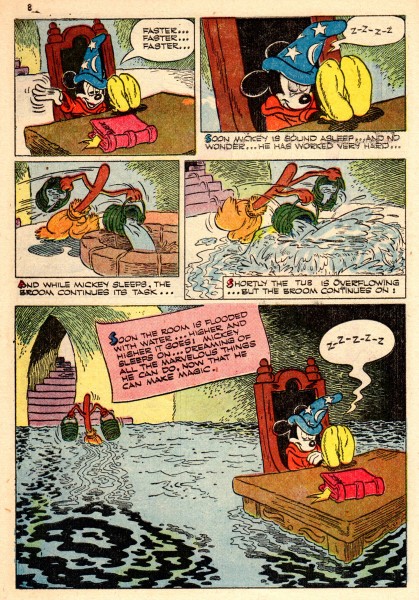 8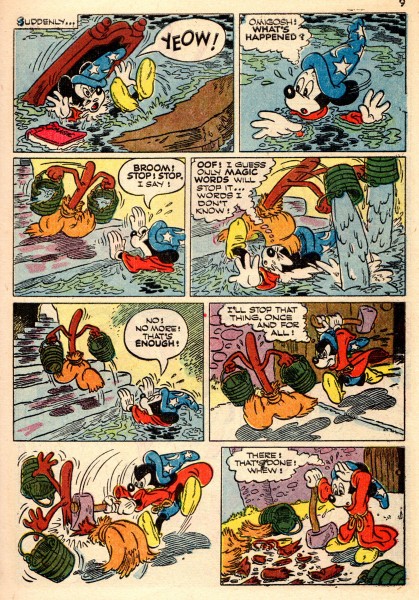 9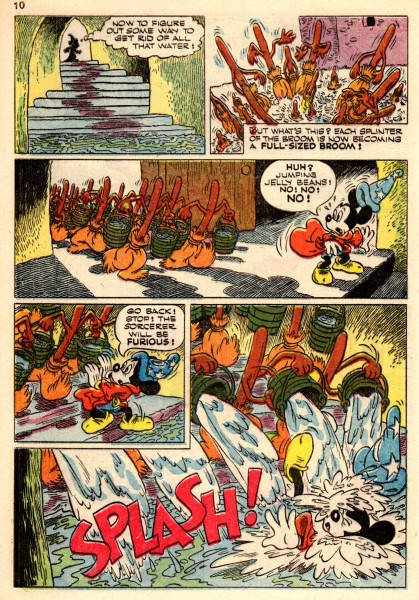 10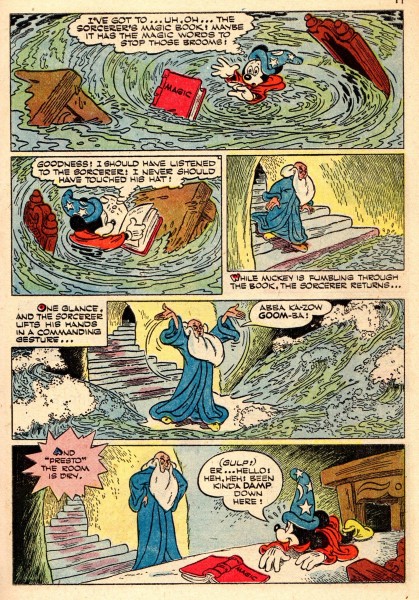 11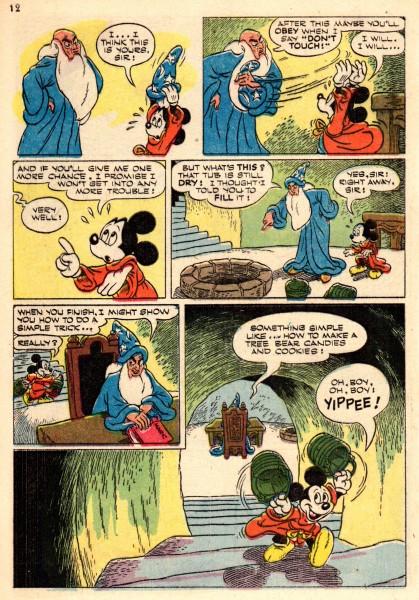 12
___________________________________________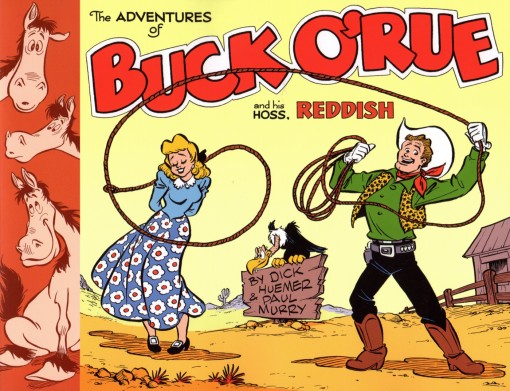 - Speaking of Paul Murry, let me end by giving another pitch for the excellent collection of The Adventures of Buck O'Rue and his hoss, Reddish by Dick Huemer & Paul Murry. This is a rip roaring (you'll be roaring with laughter) classic of a brilliant strip.
No, no one is paying me for this or prompting my wanting to remind you of the perfect Valentine gift. I just like this book and this strip, and I think you might like it, too.
2 Responses to "H2O, Donald and Mickey via Paul Murry"
on 21 Jan 2013 at 5:28 pm 1.Joakim Gunnarsson said …

The part of the cover where Mickey is dressed up like the Sorcerer's apprentice looks more like Moores to me.

But, oh man, you can tell that Murry studied his Fred Moore Mickey, when looking at the sorcerer story. Beautiful drawings.
Leave a Reply