Bill Peckmann &Books &Disney &Illustration 25 Jan 2013 11:07 am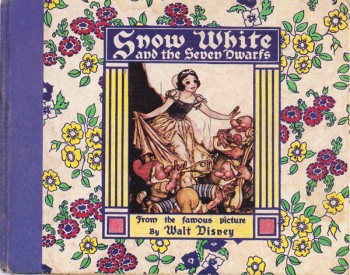 - I'm reading J.B. Kaufman's two Snow White books, both at the same time, and I'm taking my time about it. Bill Peckmann aroused my interest with a couple of Snow White oddities. Featured in Kaufman's The Fairest One of All is a the Whitman children's book that was released with the initial release of the movie in 1937. (See the cover to the right.)
Bill sent me the cover of his copy of the book, bought at a local street fair. His version was the rerelease of the book by Grosset and Dunlap done in 1938. And it's a beauty. The book contains some B&W screen images from the movie,, but more than half of it is made up of illutrations by Gustaf Tenggren, the studio artist/designer so responsible for some of the film's look. He joined the studio in 1936 and had involvement in finishing the movie and giving it the Old World look that it has. Ferdinand Horvath and Albert Hurter were already at the studio when he joined and had equally strong contribution in the design. Tenggren was principal in the publicity materials done for the movie. Here's the copy of bill's book, complete with damaged cover: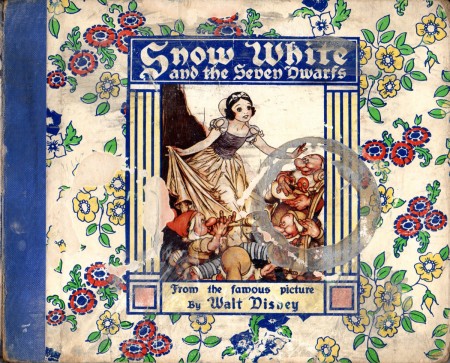 This is the dameaged cover of Bill's book.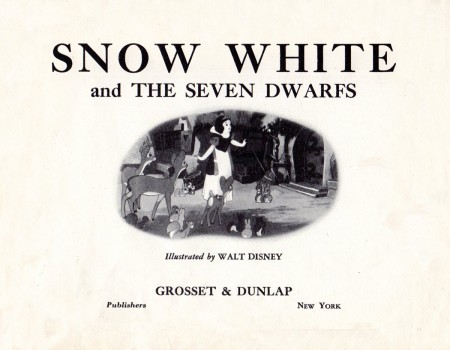 2
(Click any image to enlarge.)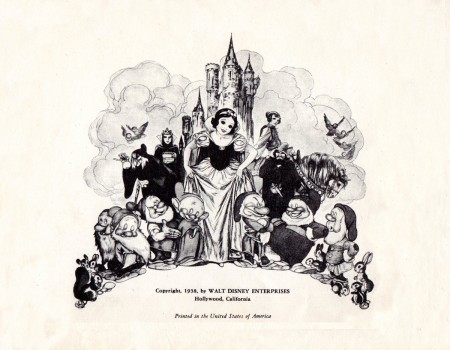 3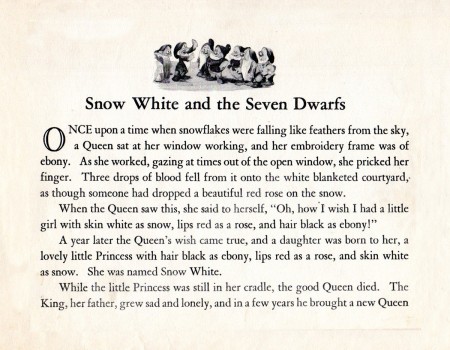 4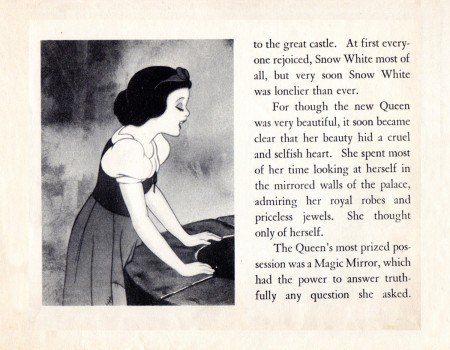 5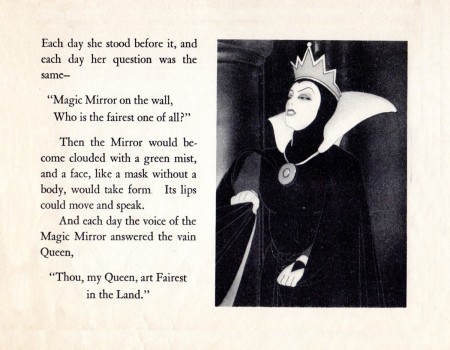 6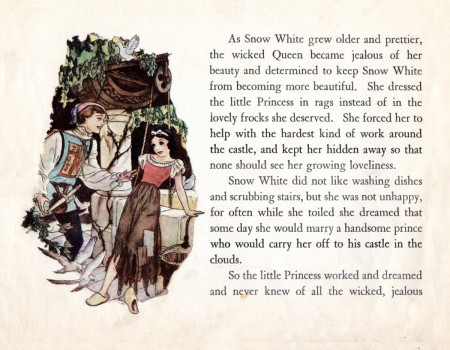 7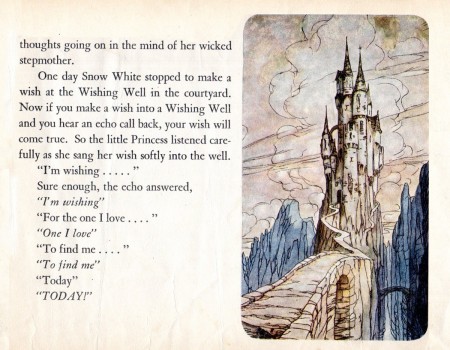 8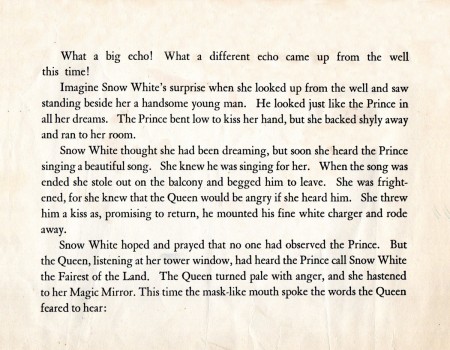 9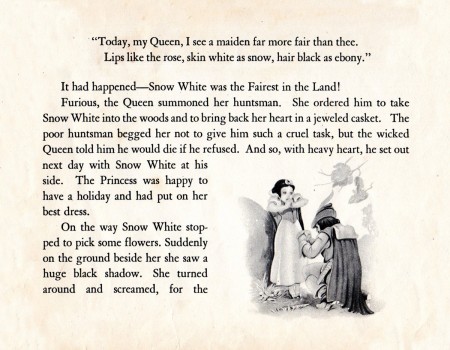 10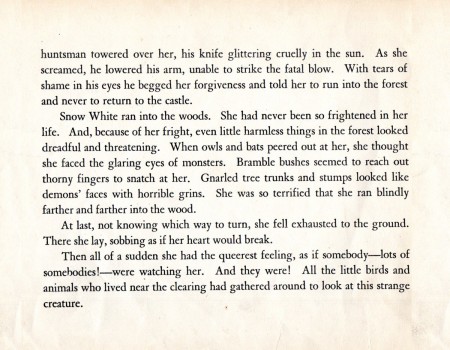 11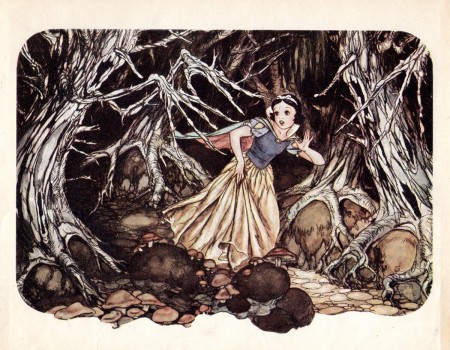 12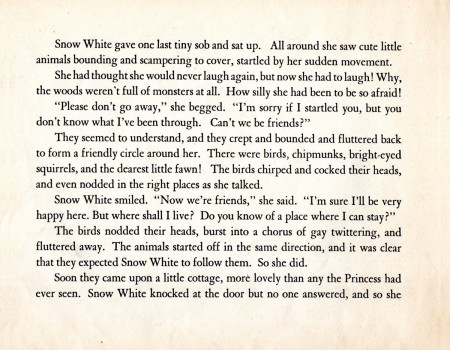 13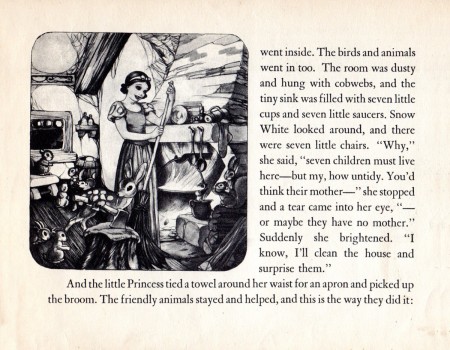 14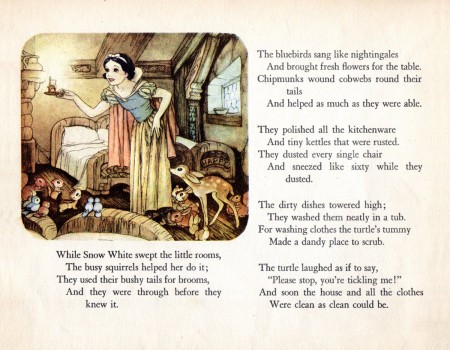 15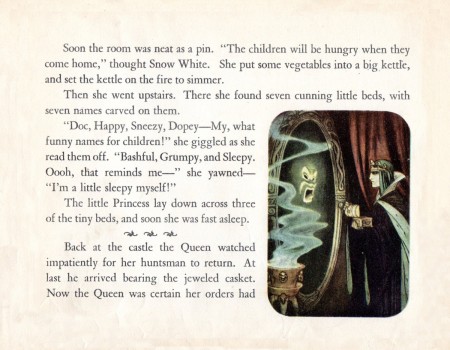 16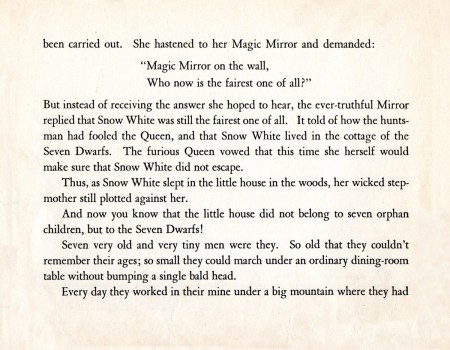 17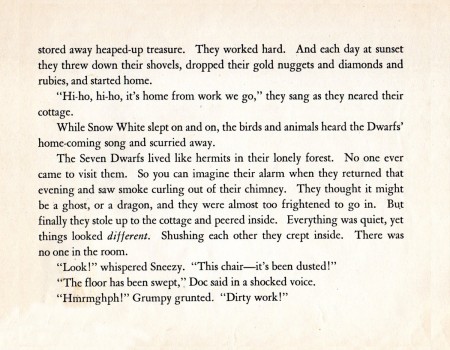 18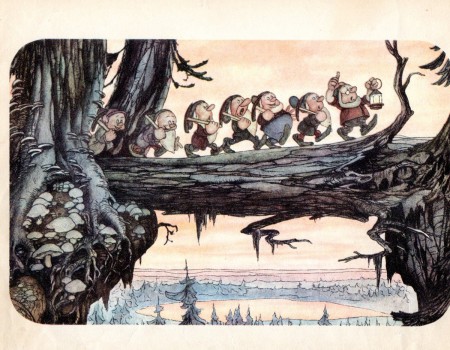 19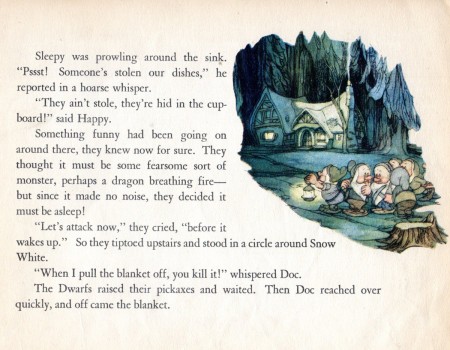 20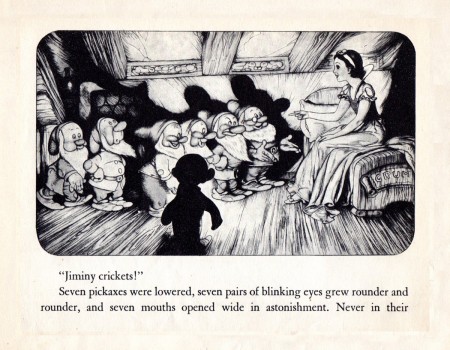 21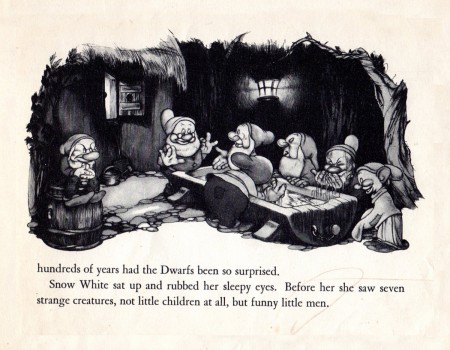 22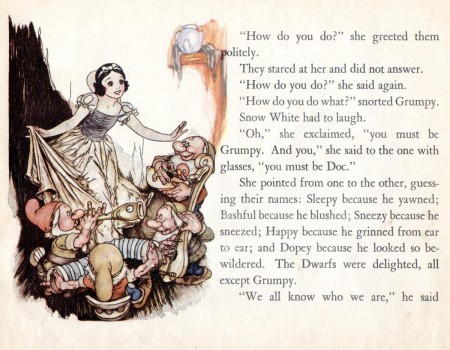 23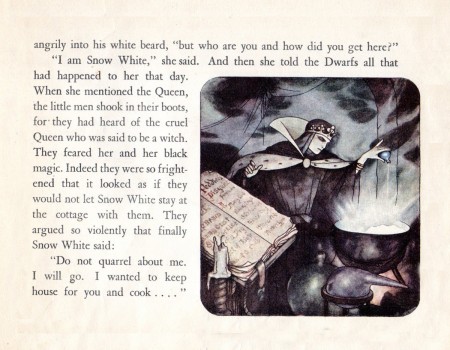 24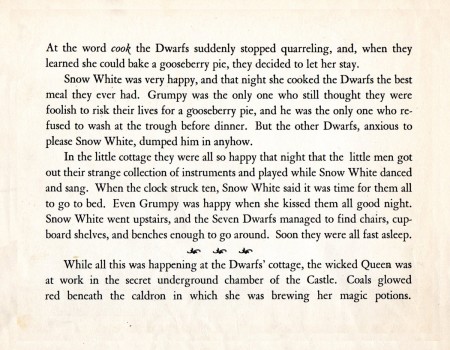 25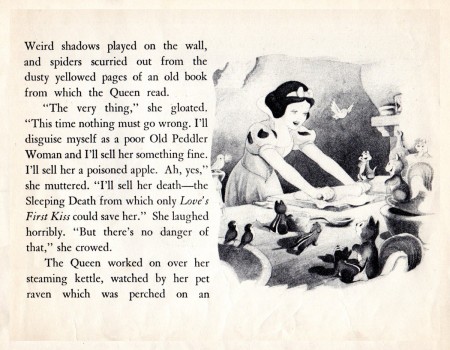 26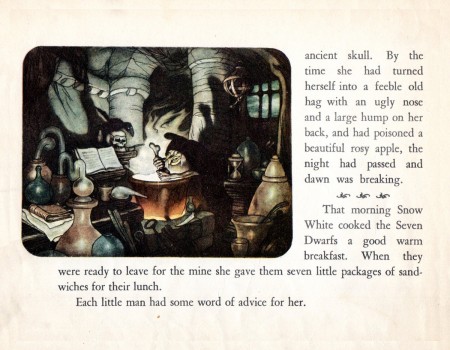 27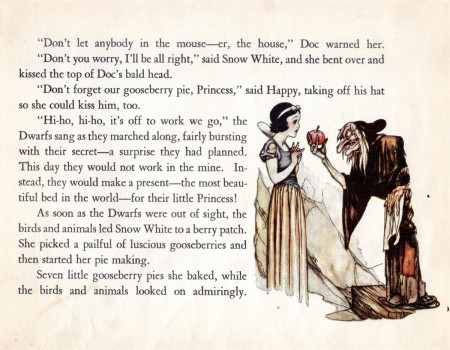 28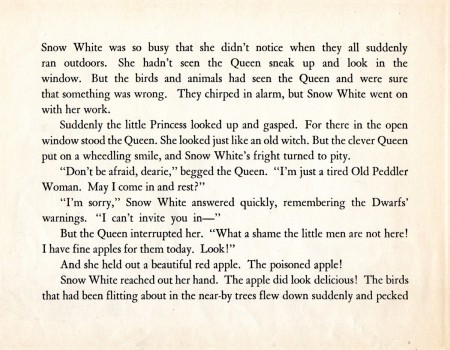 29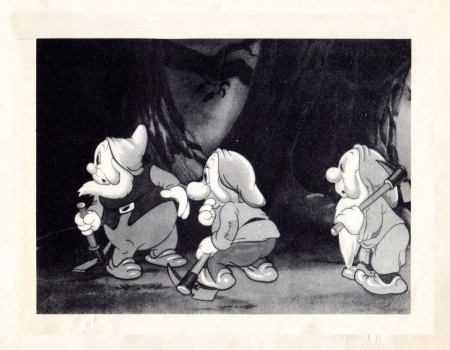 30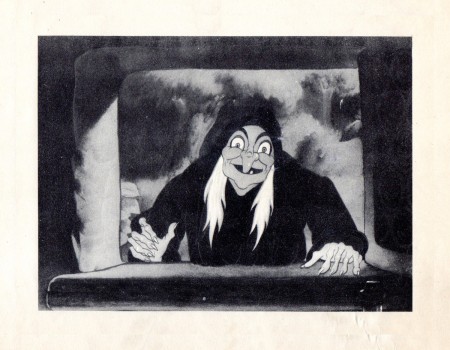 31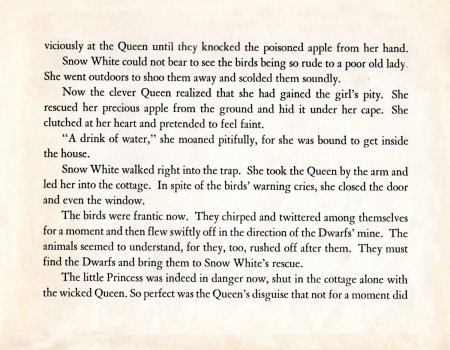 32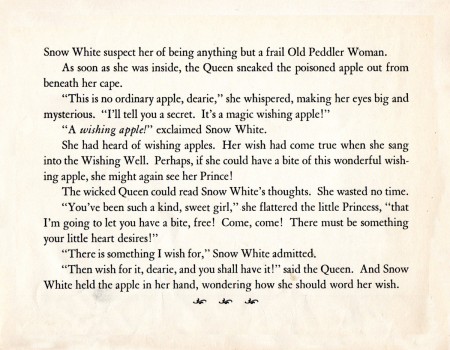 33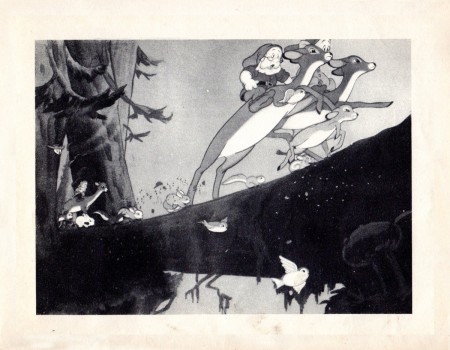 34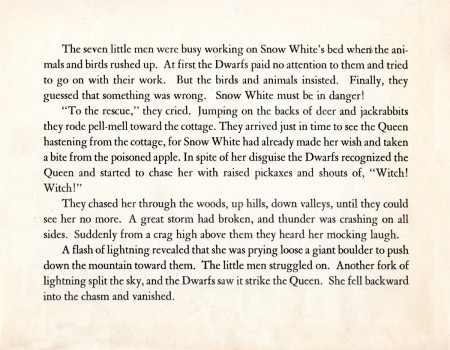 35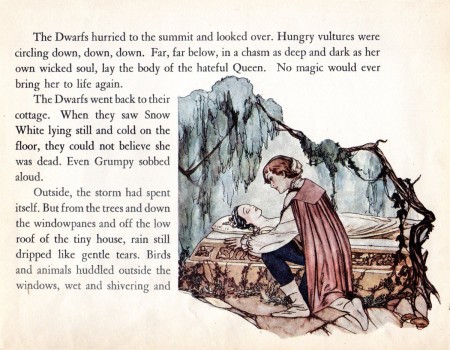 36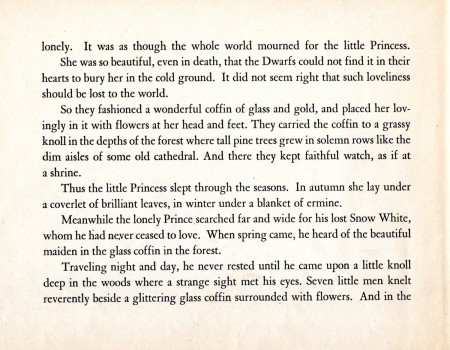 37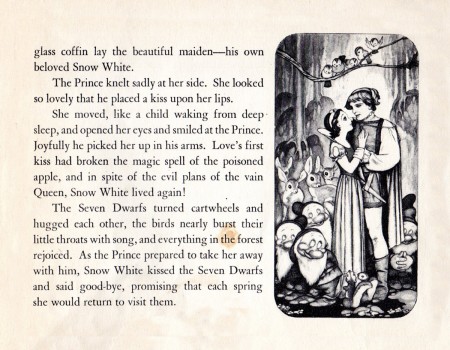 38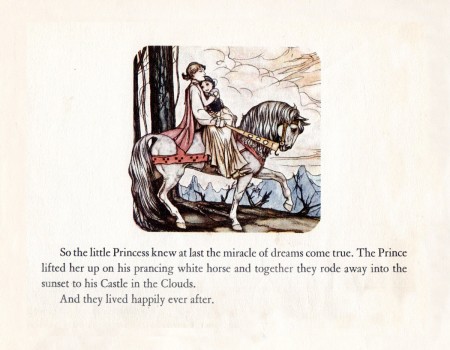 39
3 Responses to "Snow White Book"
on 27 Jan 2013 at 1:53 am 1.Swinton Scott said …

I am watching Snow White, I hope you can impress on your readers that this was done before the first real Bugs Bunny cartoon, and the drawing ability needed to make this film was far and away above what was needed to make WB cartoons of the time. Its still incredible when viewed in that light. It is a film of its time as far as pacing and music, but the drawings are of a very high caliber. Not really called for in animated films of the time. I wish I could afford the two books about the film, I have the one released back in the early 80s, and another one from 1994. But the actual film is still impressive.

on 27 Jan 2013 at 2:18 am 2.Swinton Scott said …

I can recall seeing this film in the theater in the mid to late 70s, and I was impressed. I don't think I had seen it before that. Then I saw it in the early 80s, and I really watched it, as an animator. And I noticed that when Snow White was in the forest talking to the animals, she was drawn and animated in one style, and when she went to the dwarfs' house to look inside, she was drawn and animated slightly differently. I said this to Gerry Ray, who I was working for at the time, and he kind of agreed with me that the scenes looked different. A few weeks later, he brought Gerry Geronomi through the studio on a tour, and I forgot to ask him about the two sequences looking so different. Shell shock from meeting a great animator.

on 27 Jan 2013 at 8:39 pm 3.Carla Veldman said …

Those illustrations are gorgeous – very much reminiscent of Arthur Rackham's work. Thanks for sharing!
Leave a Reply