Animation &Animation Artifacts &Disney &Layout & Design &Models 20 Jan 2013 08:58 am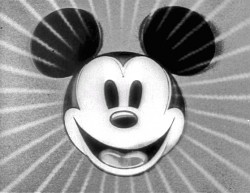 - Before there was video tape (which means before there were dvds), there was only 16mm film that you could project in your own home. I had (and still have) a nice collection of decaying movies and used to show these often. One of the regulars to show and watch and laugh at was the great Mickey short,
The Whoopee Party
. Everyone loved this short, no matter how many times we watched it. It's a great film!
This encouraged me to watch it again on the B&W Mickey dvd I have. So I couldn't help but jump for joy over the story sketches they include in the extras. Why not post them? So here they are – sketches from the limited storyboard they produced. I've also interspersed frame grabs from the film so you can compare images.


________________________(Click any image to enlarge.)

1



2


3


4


5



6


7


8


9


10


11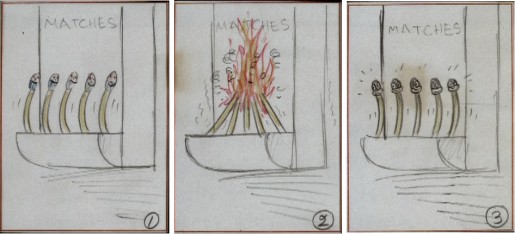 12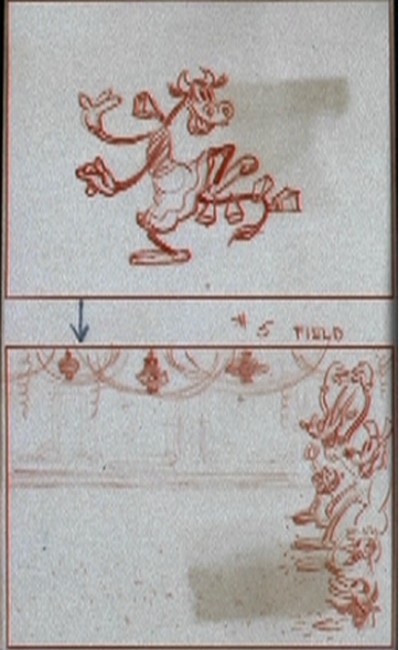 13


14


15


16


17


2 Responses to "Whopee – recap"
on 20 Jan 2013 at 5:47 pm 1.BennyZ said …

I still collect old film prints off ebay (mostly Super8 since they are cheaper, though the selection is much more limited) and every summer do screenings in my backyard. There is an undeniable charm to the clacking of the projector and the flicker on the screen, despite the severe limitations of the technology. I curate soundtracks and do live sound fx for the silents. It's pure nostalgia.

When I was little, before Disney started putting out their features on tape (I'm of the last generation to see all the classics on the big screen- I went to the last release of Song of the South for my 10th birthday) my dad used to buy 7 minute excerpts on Super 8, so that was how I first encountered Jungle Book, Pinocchio, etc.

Of course the films look better restored and on disc, but I'm a sucker for real film.

on 20 Jan 2013 at 6:04 pm 2.Michael said …

BennyZ, It's nice to know there are still people like you around. My memories of seeing these animated films in theaters is even starting to wane. Just today I watched LADY AND THE TRAMP on TV, and I could compare the experience of watching some of the sequences in the movie theater with watching the miniaturized screening in my living room. It's a bit sad, I have to admit. We had so little back then with not having DVD and the access to so many of these films, but we also had the pleasure of those large screen feasts. This is why I still try to see any new feature I'm interested in at a movie theater. I probably won't have the chance again. When do you think Hercules will be in a theater again? How about Ratatouille or The Iron Giant? I can take out the dvd whenever I like, but I won't ever see them again on a wide screen.
Leave a Reply