Daily post 29 Jan 2013 07:23 am
- Bill Peckmann sent me a number of pieces by Jack Davis. This post is composed of cartoons from the book he illustrated, Lucid Intervals.
In 1983 Jack illustrated a book titled "Lucid Intervals" by the author Robert L. Steed, a fellow Georgian. Because of collector/historian/publisher Manuel Auad, who fortunately for us also happens to be a big time, long time Davis fan, we get to see the fruition of Jack's endeavor. Thank you Manuel! (We can only hope that one day publisher Mr. Auad will turn his sights on Jack and get the same results he got by zeroing in on illustrators Robert Fawcett and Albert Dorne!)
Here's the cover.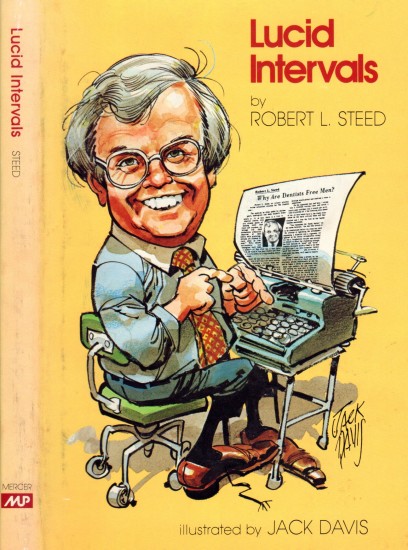 Front cover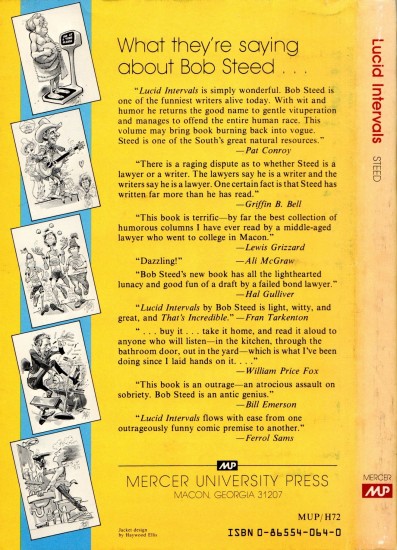 Back cover.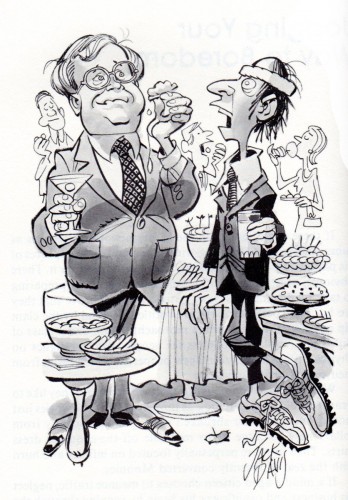 "Jogging Your Way to Boredom"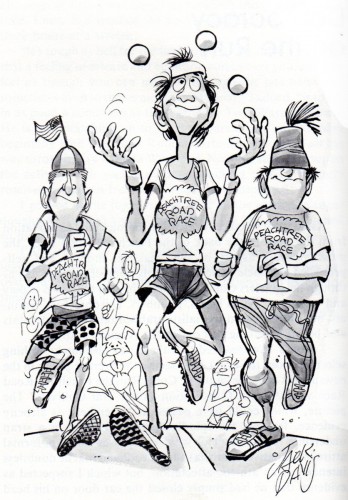 "Democracy on the Run"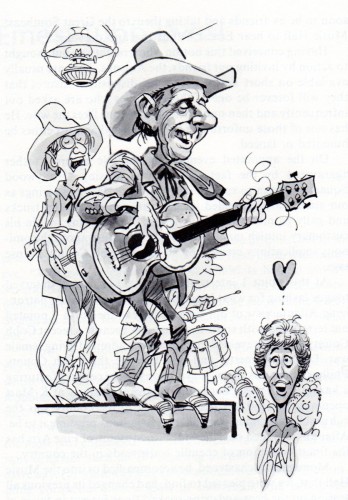 "Ernest Tubb Lives!"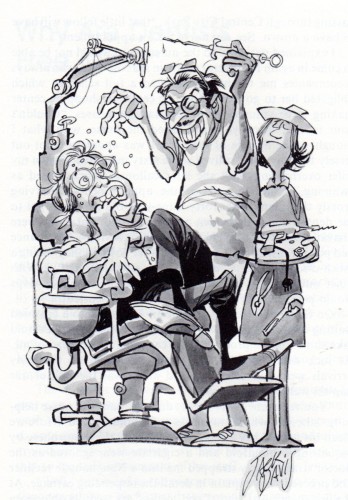 "Why Are Dentists Free Men?"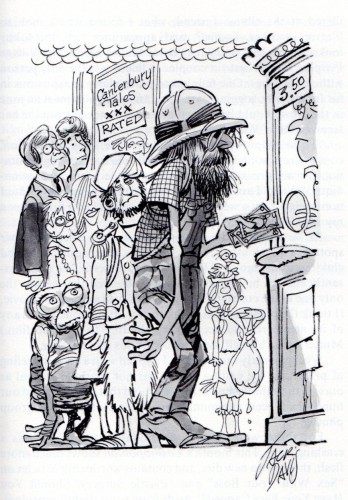 "Canterbury Tales (X-Rated)"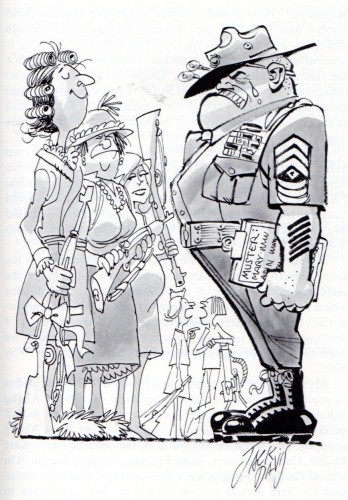 "The Female of the Species Caught in the Draft"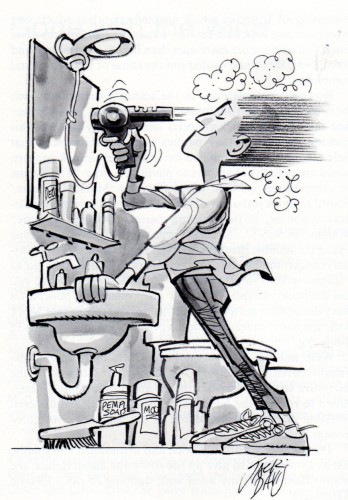 "Gone with the Wind"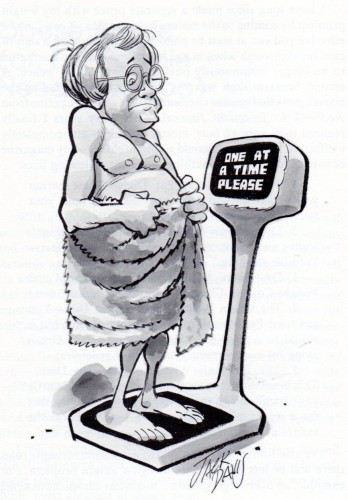 "Obese Abuse (or, Fat People need Love Too)"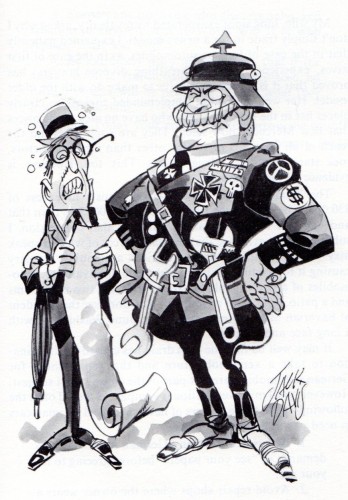 "Herr Gutwrench uber Alles"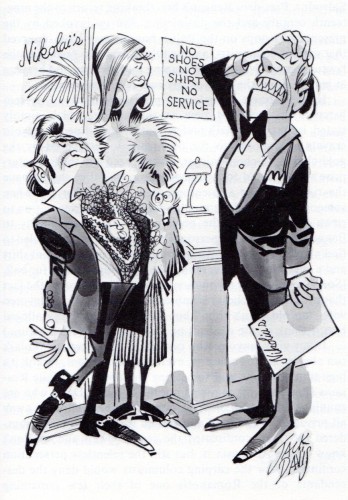 "Fit to Be Tied at Nikolai's Roof"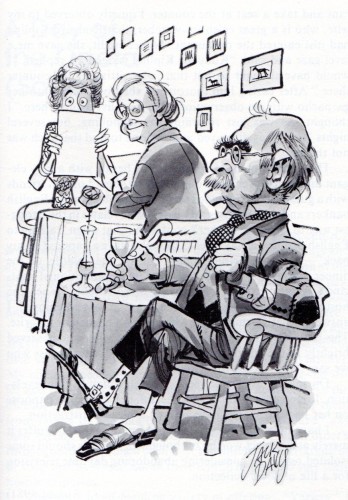 "Angst for the Memories"
(Bill's note: One of the ruddy, bloomin' best caricatures of Rudyard Kipling!)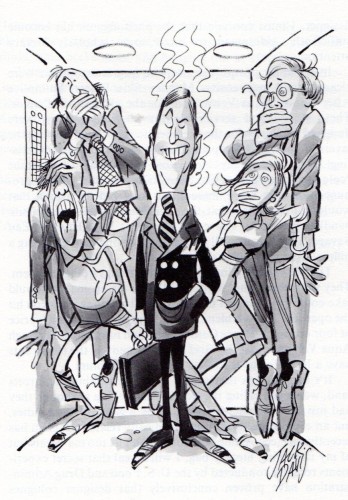 "I'm O.K., You're O.K., But He Smells Funny"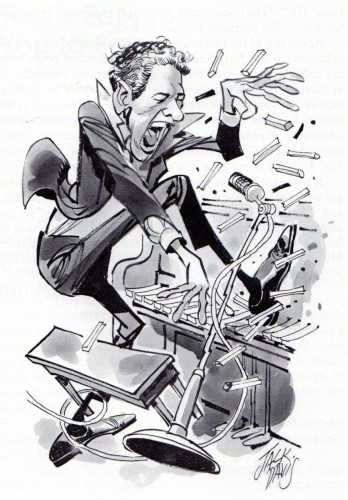 "Turning the Other Chic"
(Another great caricature, this time Jerry Lee lewis!)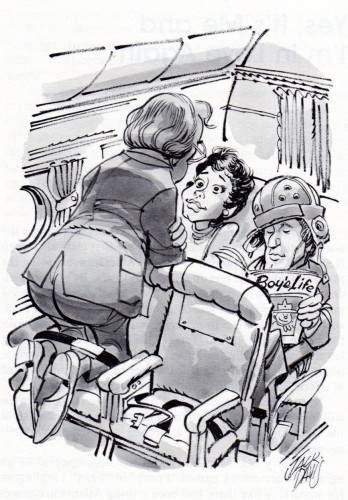 "Yes, It's Me and I'm in Love Again"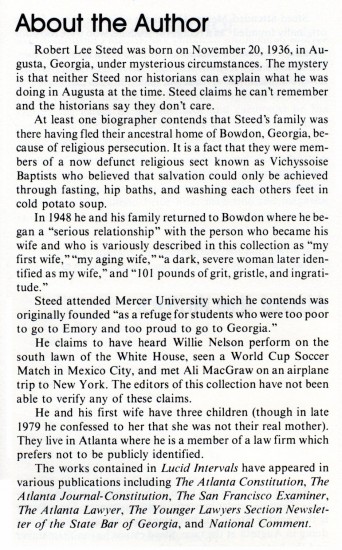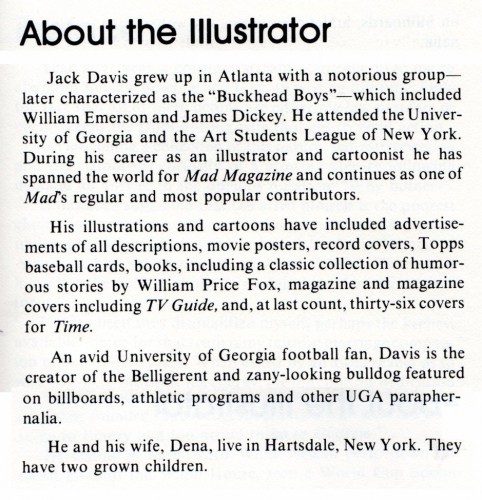 One Response to "Lucid Intervals"
on 31 Jan 2013 at 6:02 am 1.Dave said …

Thanks for sharing these, Michael. It's always impressive to see the immense volume of work artists like Jack Davis produced outside of Mad magazine and at such a high quality (not sure how much of it got to reach us here in Europe).
Unfortunately, when I was a reader of Mad as a teen, I didn't fully appreciate Jacks work (Mort Drucker and Jack Rickard stole the show for me). But thanks to your various posts and those on the Todays Inspiration blog, I've redeemed myself!

(not a great comment I know, but these days that most blogs are slowly being abadoned I felt the need to give some feedback and hope you never stop posting!)
Leave a Reply