Bill Peckmann &Comic Art 05 Feb 2013 08:29 am
The Two Gun Kid, is illustrated by Jack Davis. It, of course was sent by Bill Peckmann. Here is some of the story behind it:
A famed/named comic book team that is seldom heard of, is that of Stan Lee and Jack Davis. Short lived as it was, they did work together, Stan wrote and Jack did the art back in the late 1950′s. At that time, Stan Lee had quite a roster of western comic book titles, and when one of his most gifted, young cartoonists, Joe Maneely met a tragic and untimely death, he had Jack Davis step in and finish the job.

Here is Jack Davis' first "Two Gun Kid" cover, (he did three) along with the story from that issue that was started (first page splash panel) by the very talented Joe Maneely and completed by Jack.

Because of the difference in page rates from Stan Lee's company and Jack Davis' more lucrative alma mater EC Comics, Jack had to be a little quicker on the drawing board, and it shows a wee bit. But, a faster Jack is still better than no Mr. Davis at all!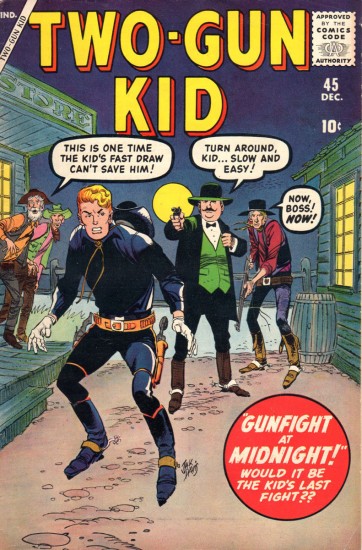 Magazine cover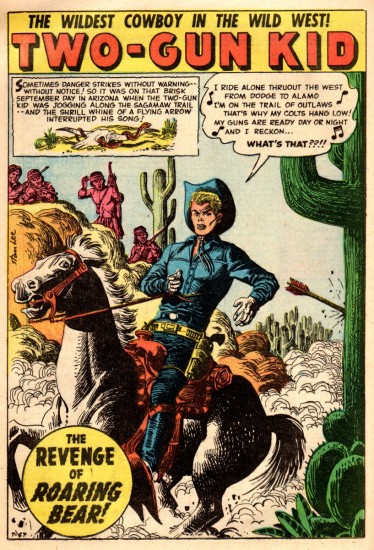 2
(Joe Maneely's opening page.)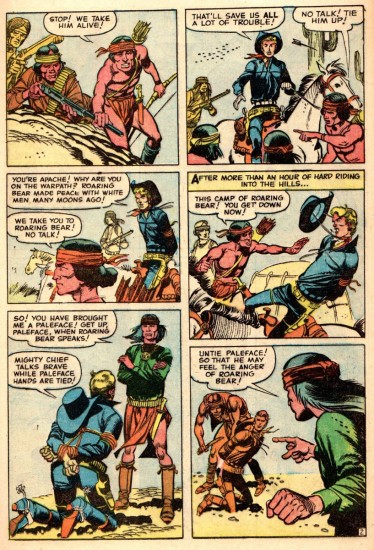 3
(Jack Davis completing the story.)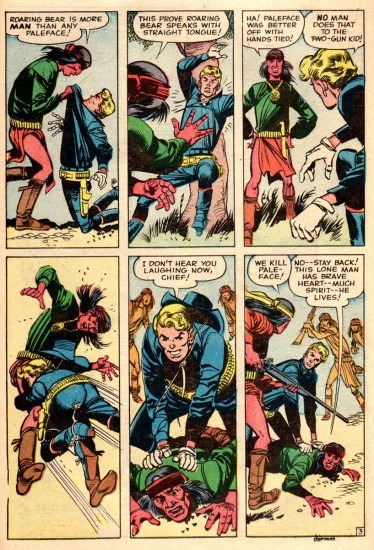 4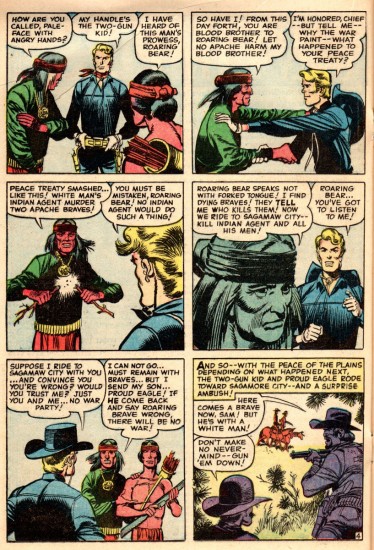 5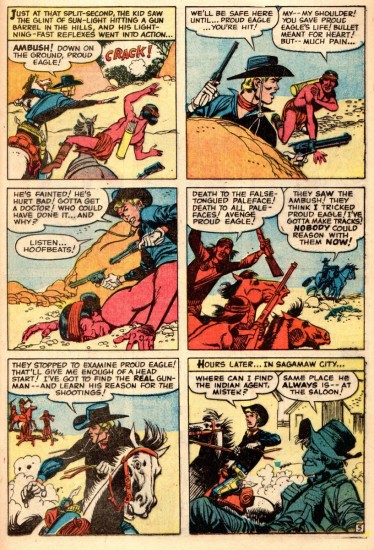 6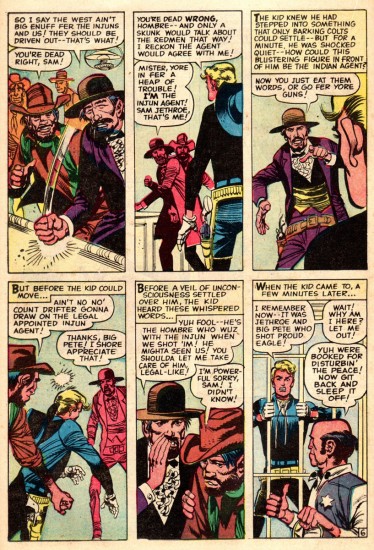 7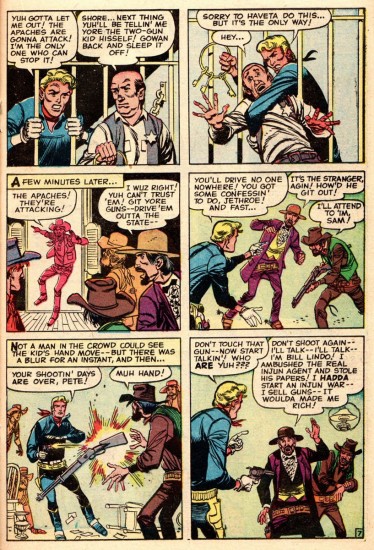 8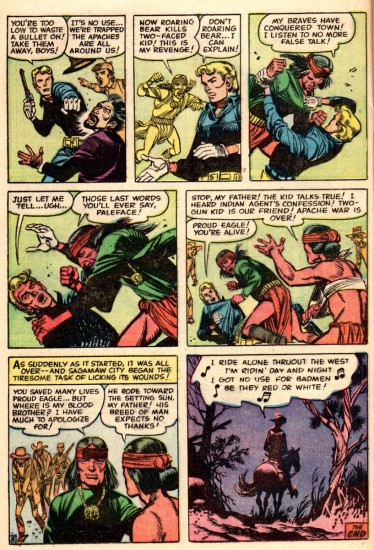 9
Having featured Joe Maneely, we thought it a good idea to give a few samples and background of his work: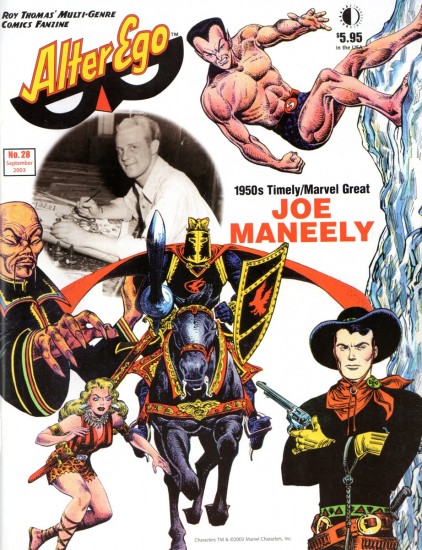 The cover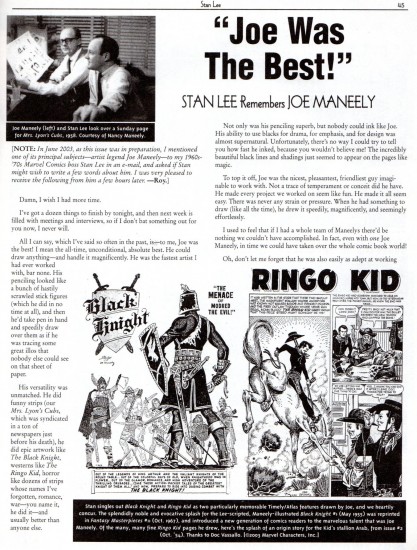 1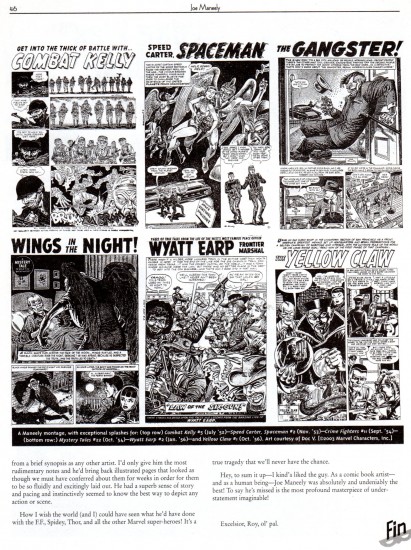 2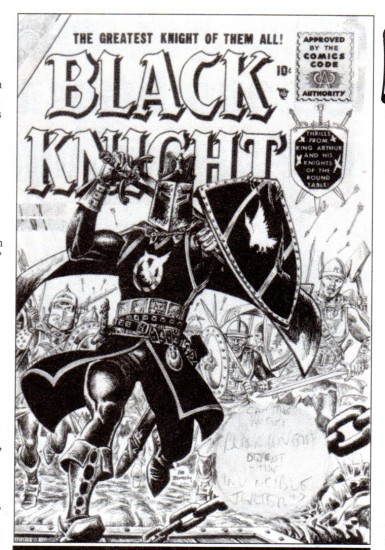 3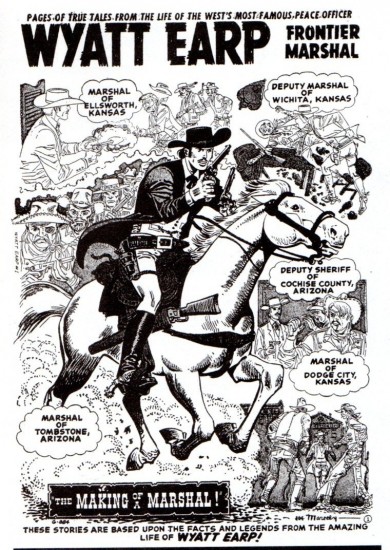 4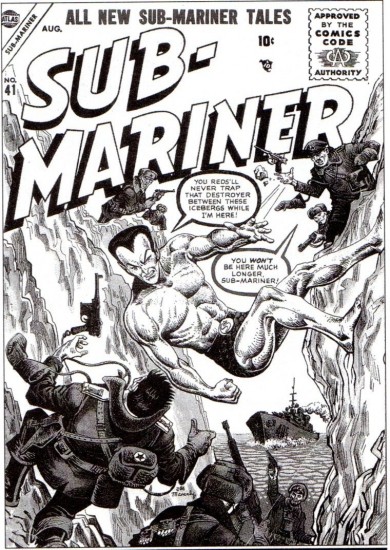 5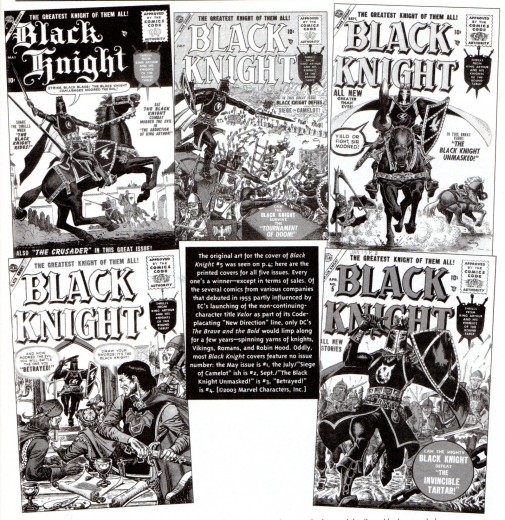 6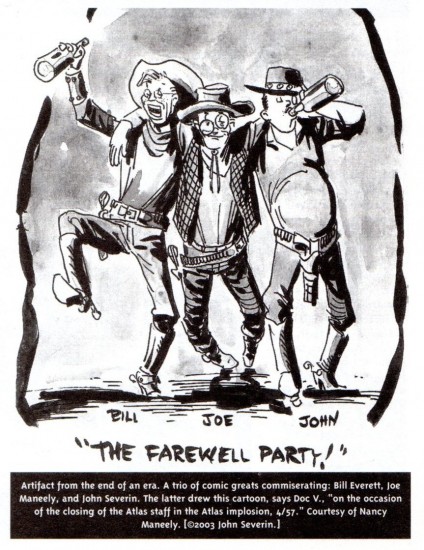 7

Bill Peckmann writes about the following two stories also from the Stan Lee work:
Here are two of Jack's Stan Lee western stories that Manuel sent me. Sorry, I don't know the name of the comic book it came from.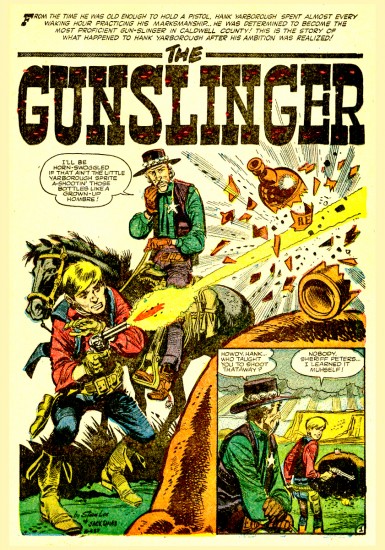 1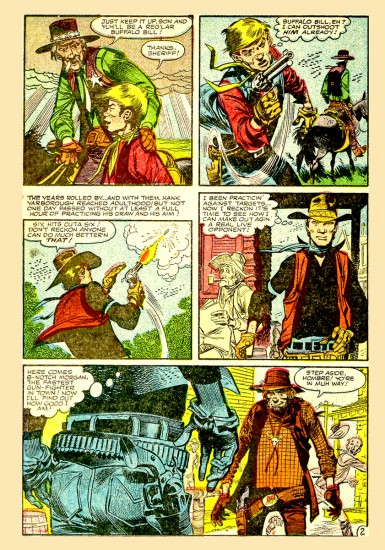 2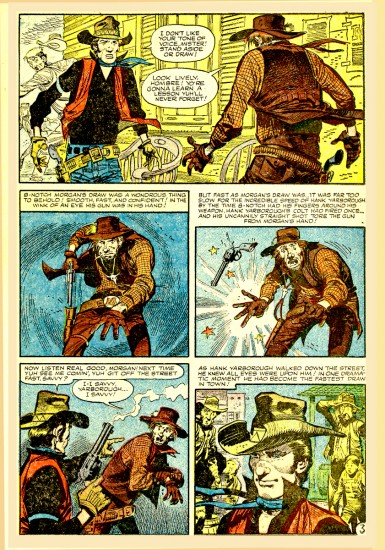 3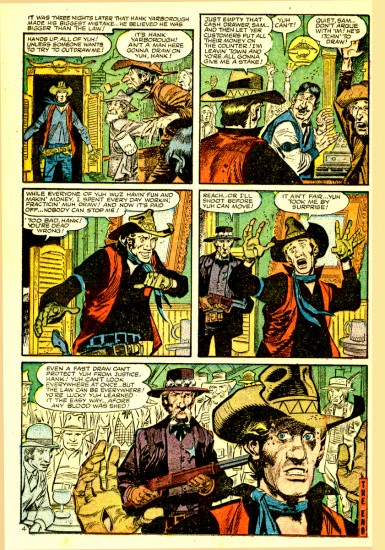 4

And the followimg is the second story: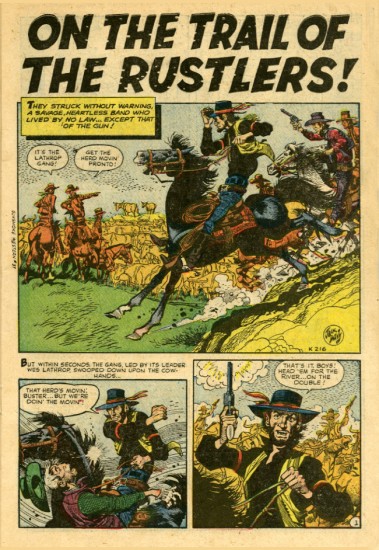 1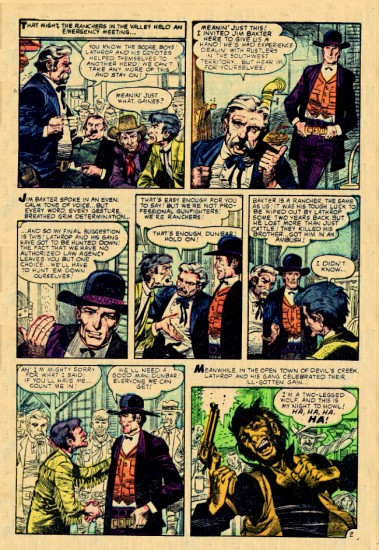 2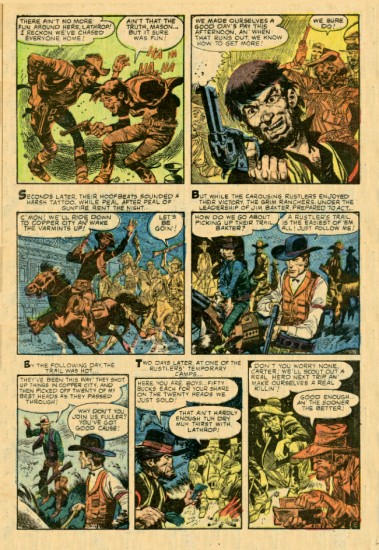 3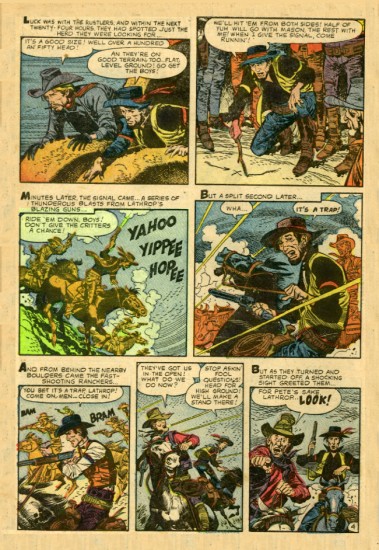 4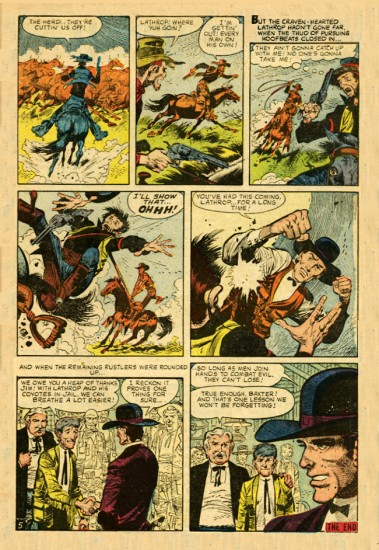 5
Leave a Reply