Bill Peckmann &Comic Art &Disney &Illustration 15 Feb 2013 05:18 am
- With the re-release of Snow White, came an overhaul of the comic strip. The strip that had been syndicated in the newspaper in 1937, was now shoe-horned into a comic book version, with some modifications. This is that revised edition. Again many thanks to Mr. Bill Peckmann for having such an amazing archive and for sharing it with us. This is the note he sent along with it:
Dell Comics' early 1950′s 'Snow White' comic book. They took the original 1937 SW comic strip and cut it up to fit the comic book page format of the day. Seeing the book now only shows how good those original strip layouts were. This adaptation was first done 1944, that comic book had a Walt Kelly cover and was colored differently. I believe since then it's been used for reprinting many, many times.
I'd posted that original 1937 version last week here.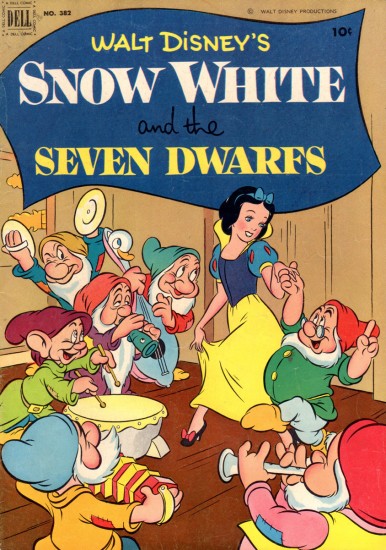 The brand new cover with artwork
by Walt Kelly.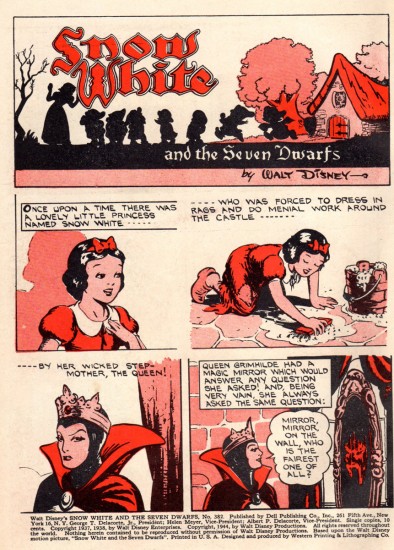 1
Inside Front Cover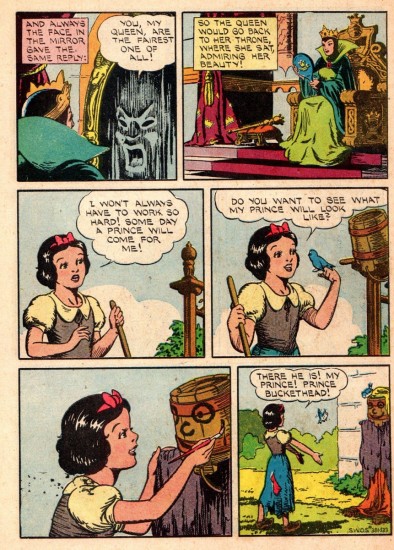 2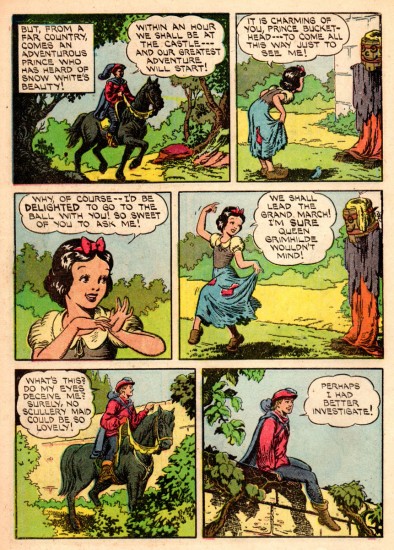 3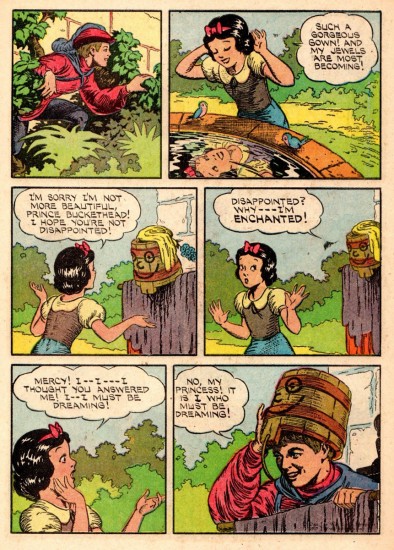 4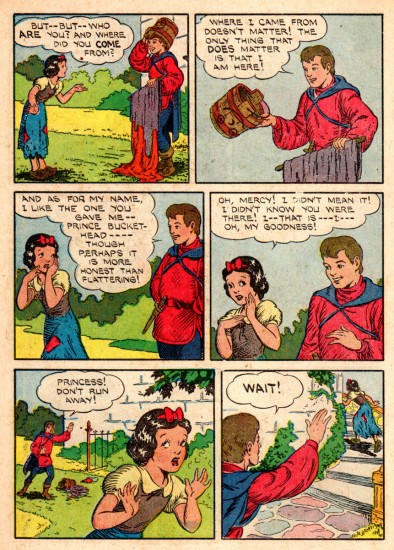 5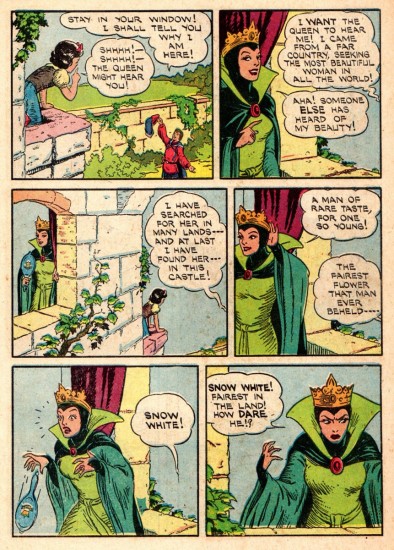 6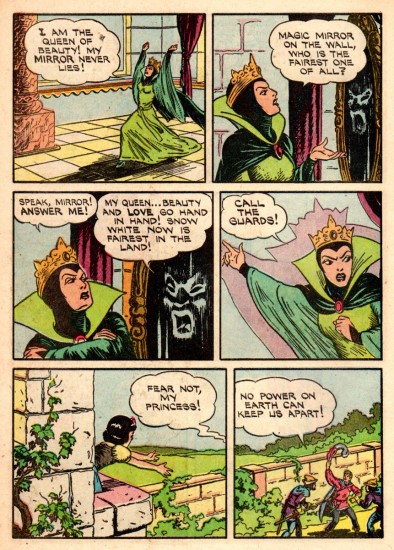 7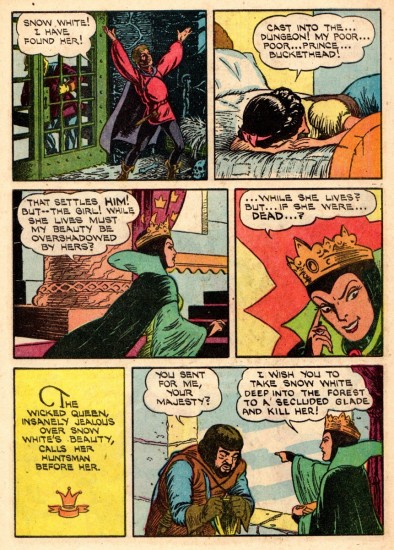 8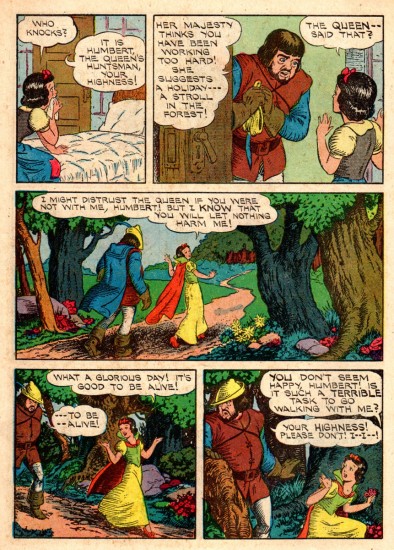 9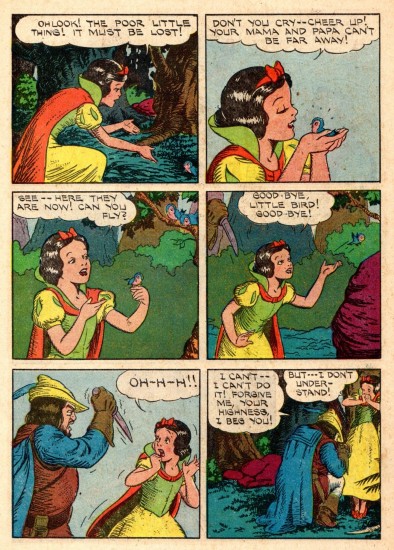 10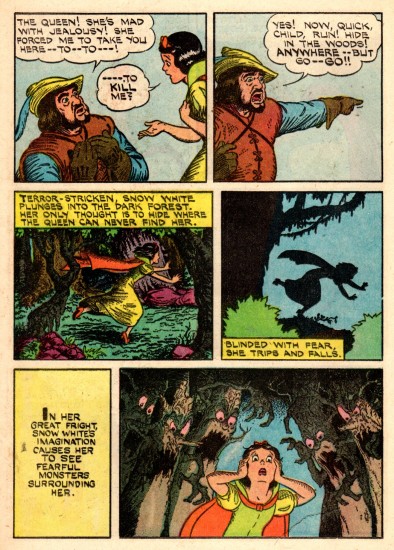 11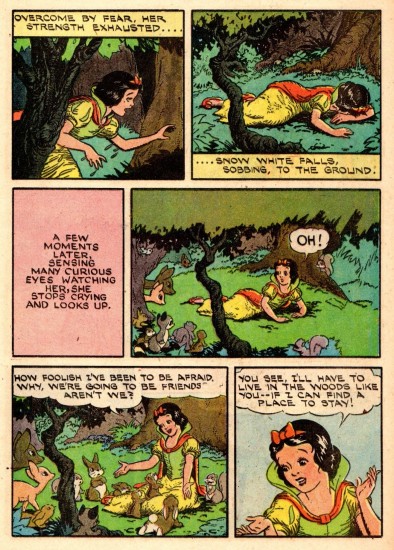 12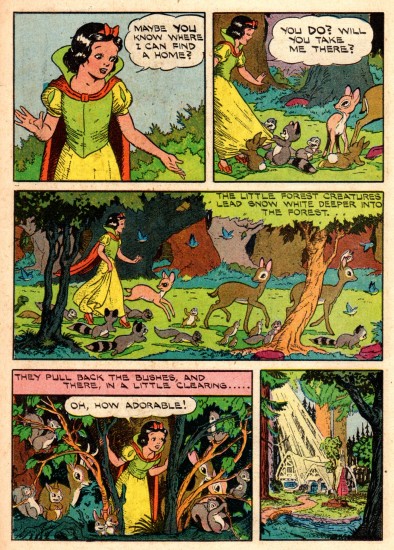 13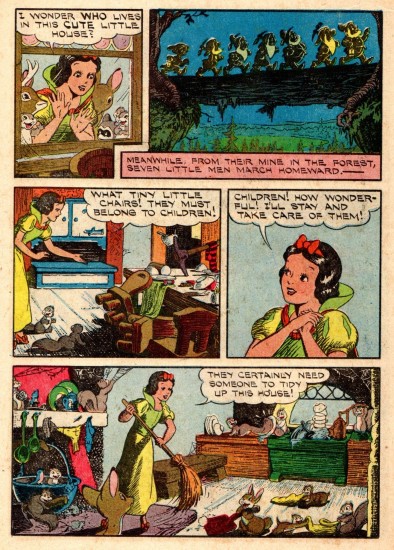 14
The cheap printing on the newsprint
adds something to this version.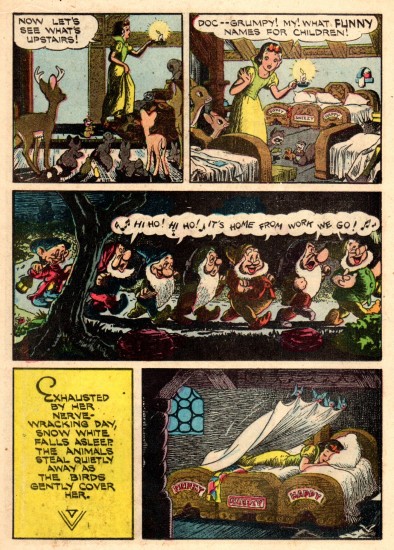 15
The cross hatching stands out and brings out
the expressionist feel of the original artwork.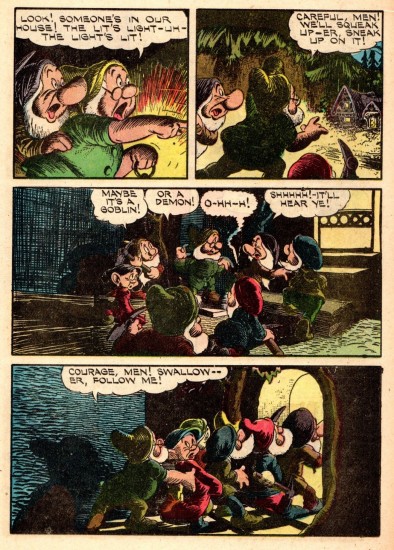 16
That's a great looking piece of art.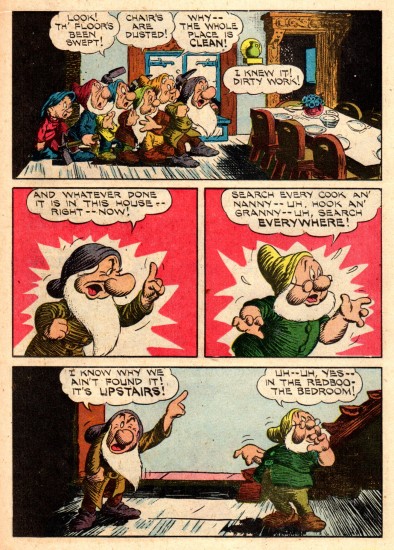 17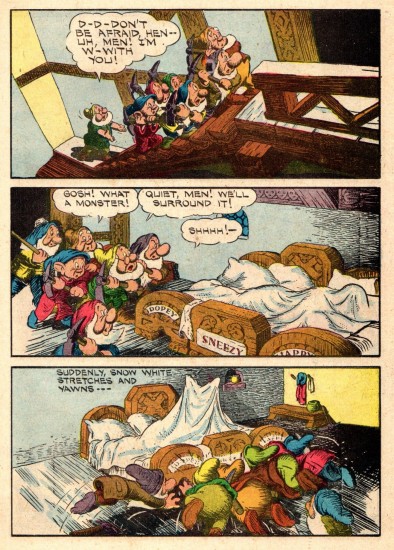 18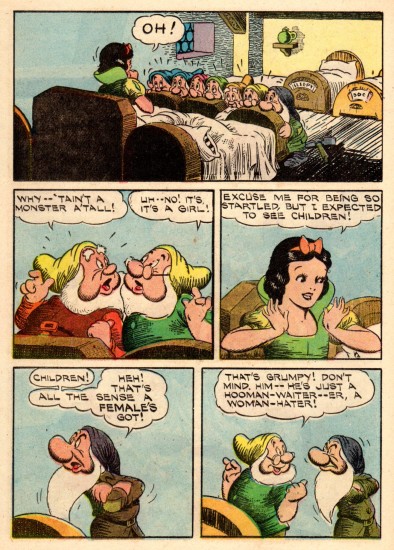 19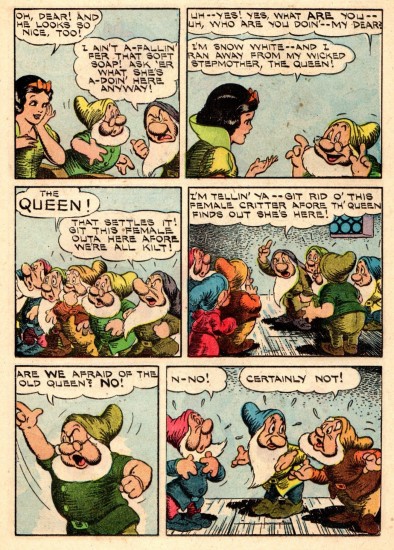 20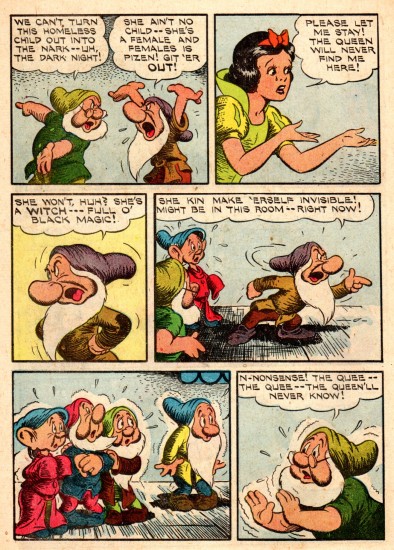 21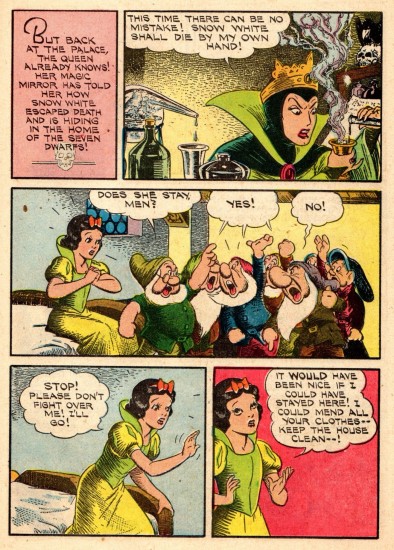 22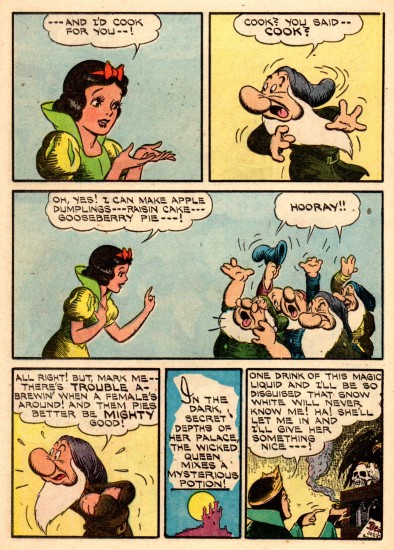 23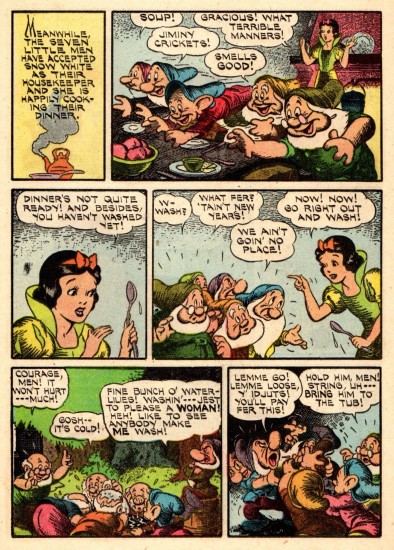 24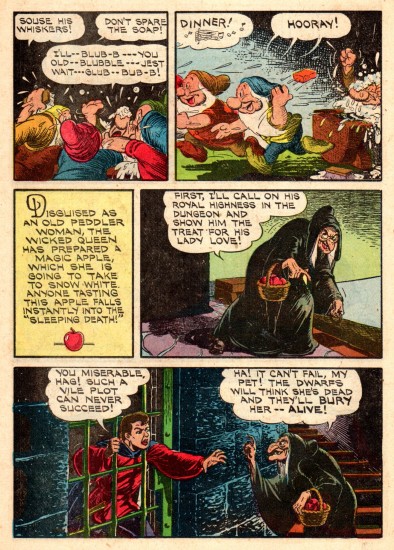 25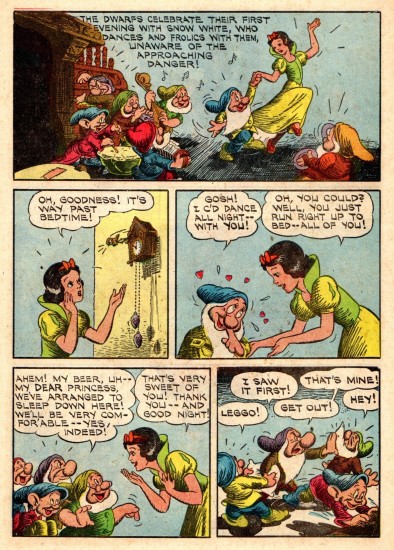 26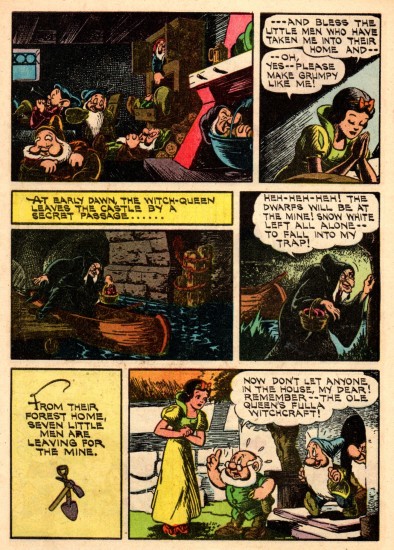 27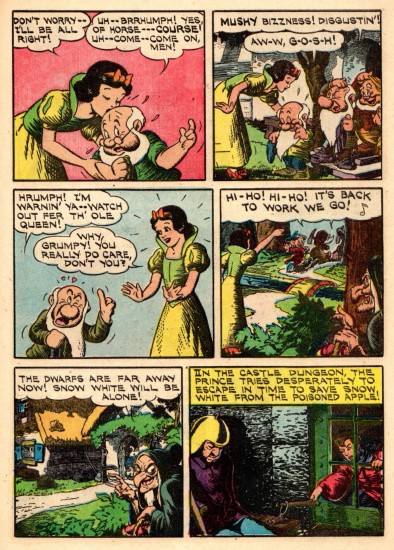 28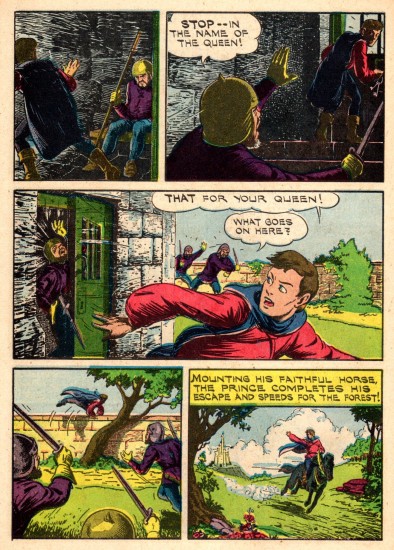 29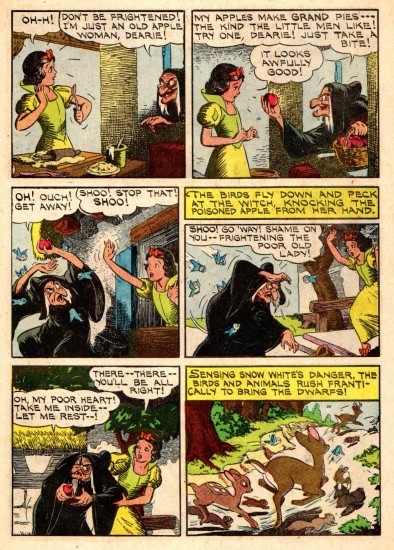 30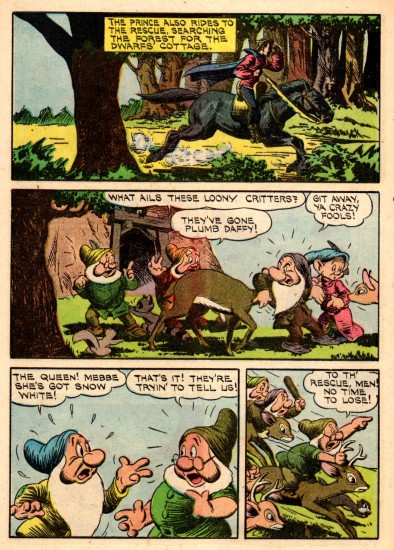 31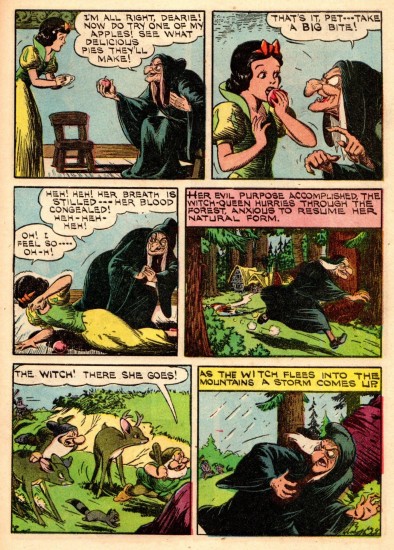 32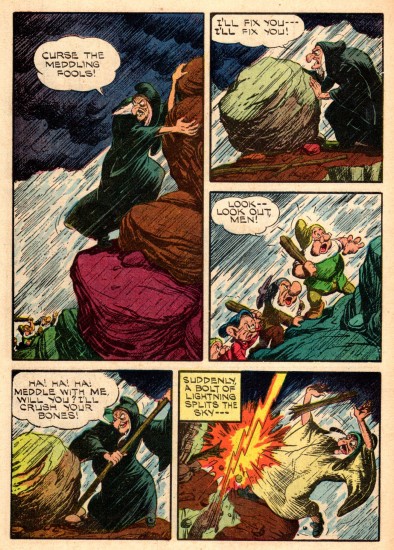 33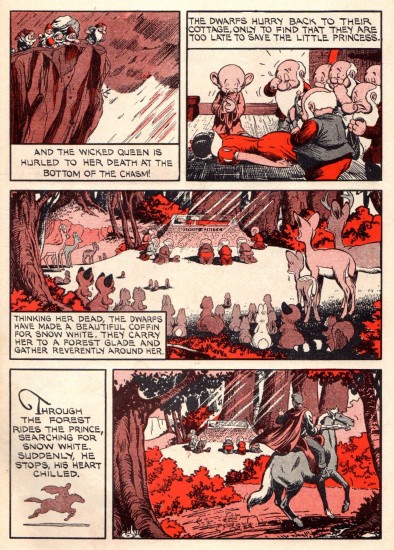 34
Inside Back Cover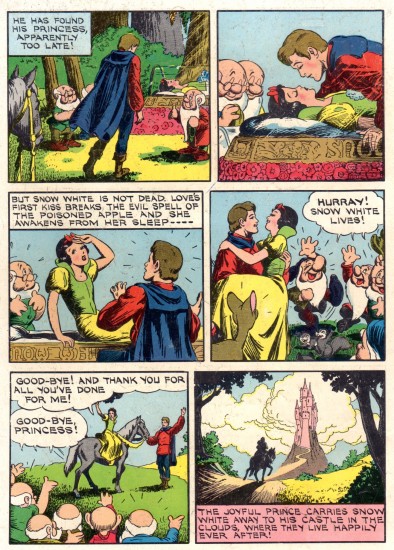 35
Back Cover
4 Responses to "Snow White Comic – 1950"
Leave a Reply