Bill Peckmann &Comic Art &Disney &Illustration 15 Mar 2013 01:53 am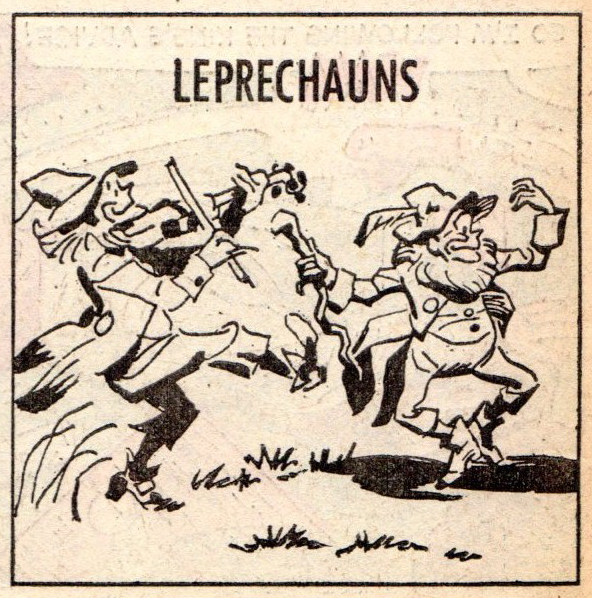 Sunday will be St. Patrick's Day although the parade will go down Fifth Avenue tomorrow. Bill Peckmann sent me Alex Toth's Darby O'Gill and the Little People. This is a comic book adaptation of the live action film (with lots of Effx.) And it's surely appropriate to post it today.
I can remember this film as a big deal when I was a kid. Maybe it was just me; I always loved those Effx movies where they mixed Lilliputionas in with the large folk. Outside of the starring threesome in the cast, a young Sean Connery, a very young and attractive Janet Munro and the crusty, but well cast, Albert Sharpe as Darby, the rest of the cast seemed a somewhat shabby lot. Bill writes:
It's the comic book version of Alex Toth's 'Darby O'Gill and the Little People' Dell comic. Unfortunately my old copy came from a used book store and it came missing it's cover!

Again the scanning and computer screen really help the not so cool reproduction process of yesteryear, the pages look better here than they do in real life.
Step up to the pot o'gold, and take a look: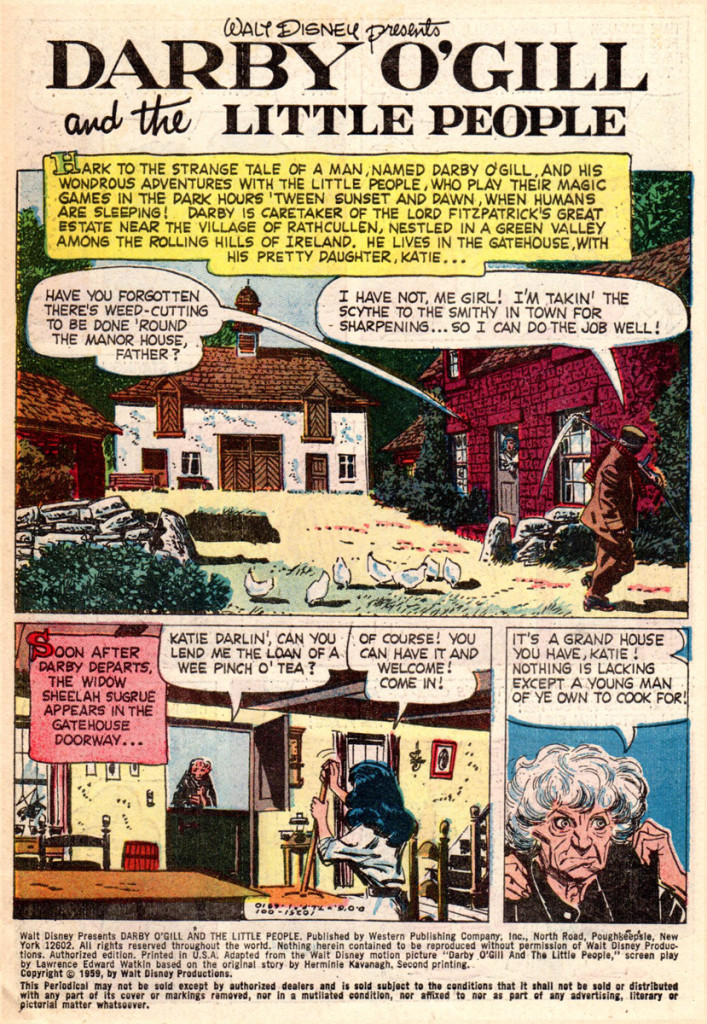 1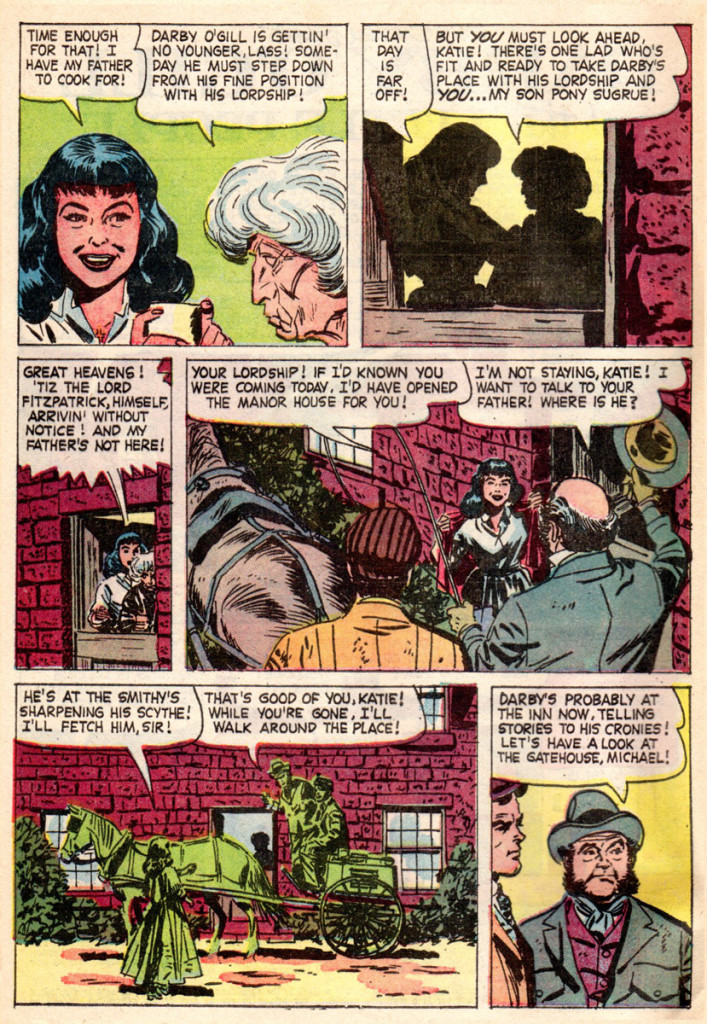 2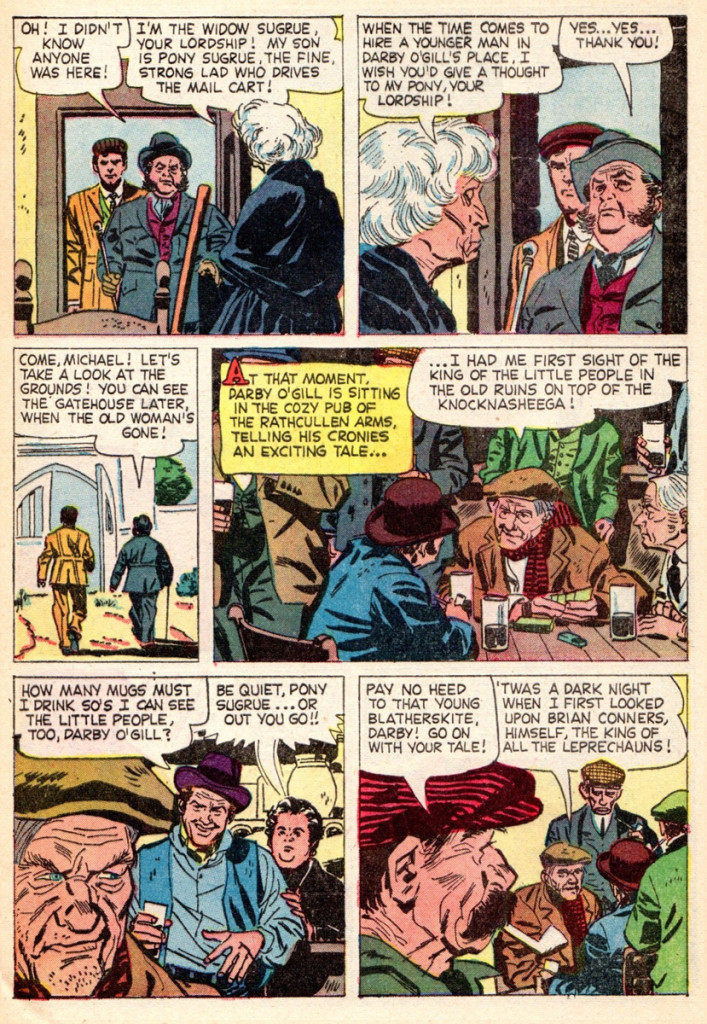 3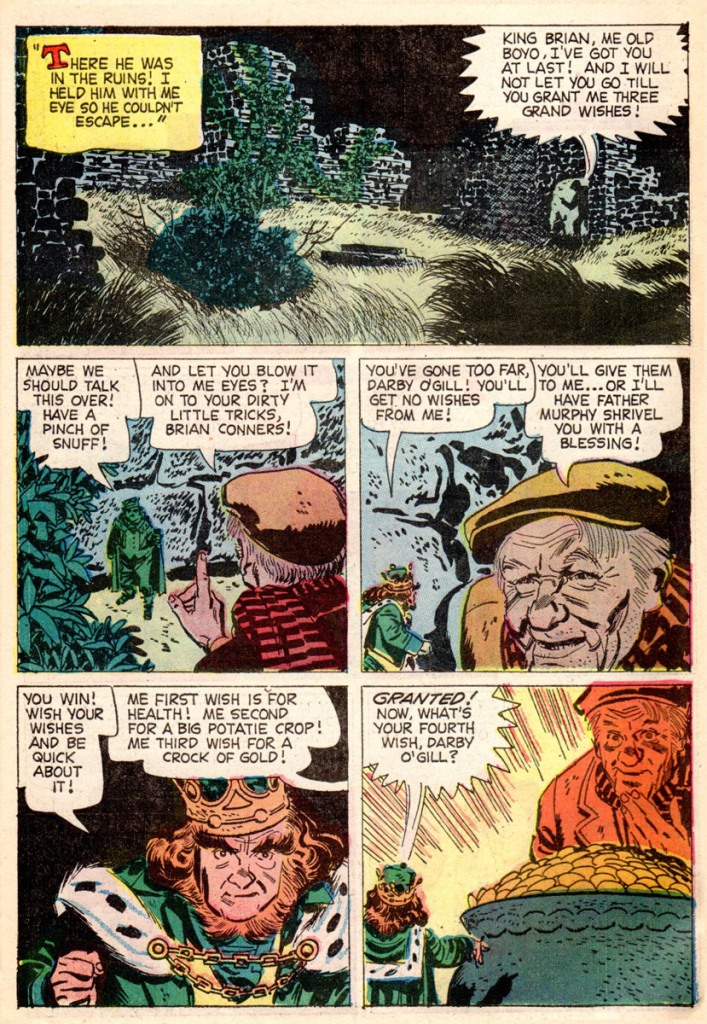 4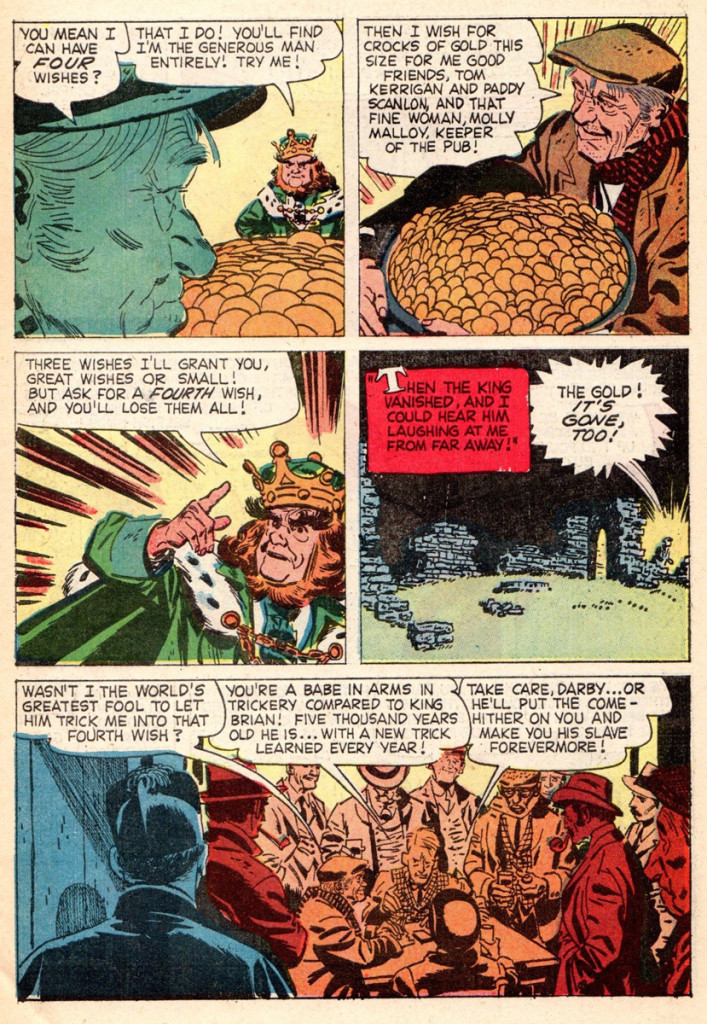 5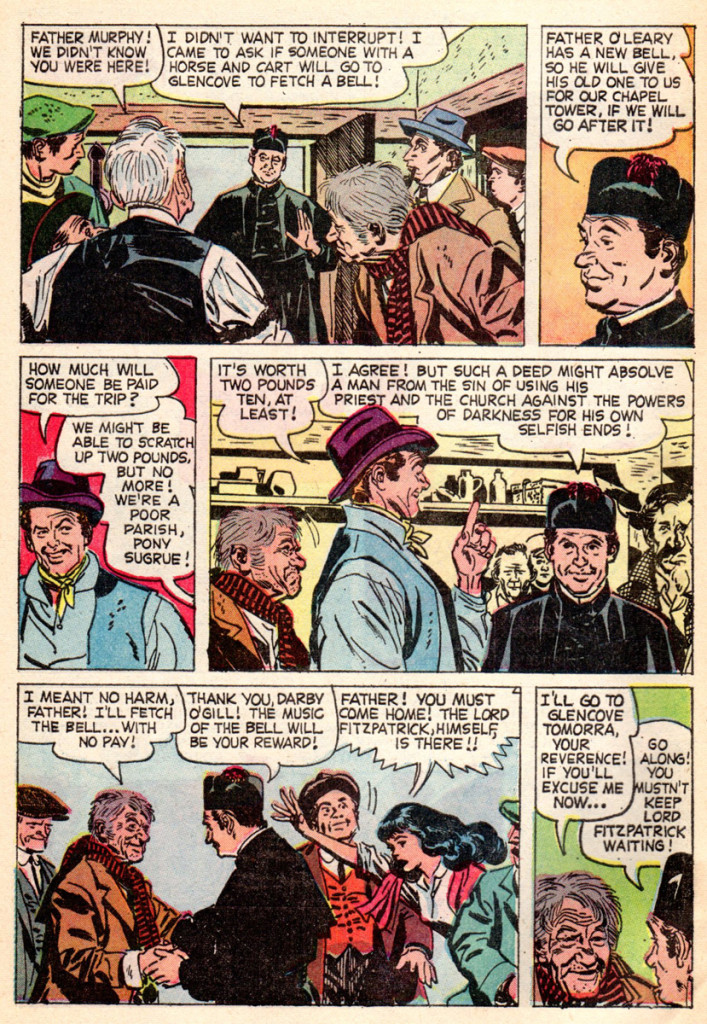 6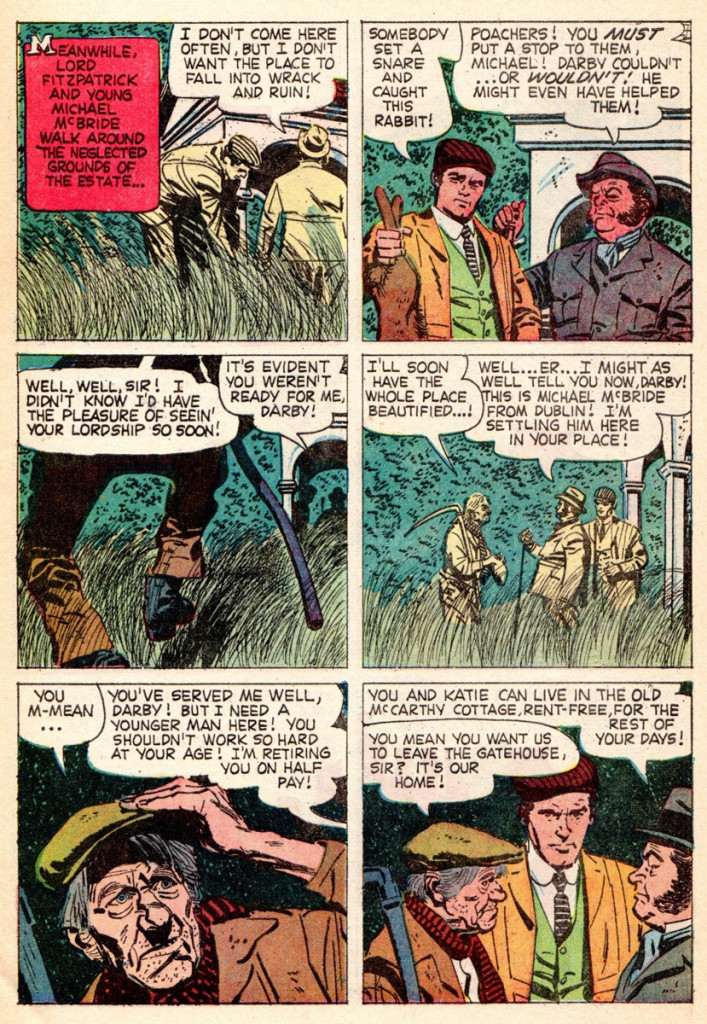 7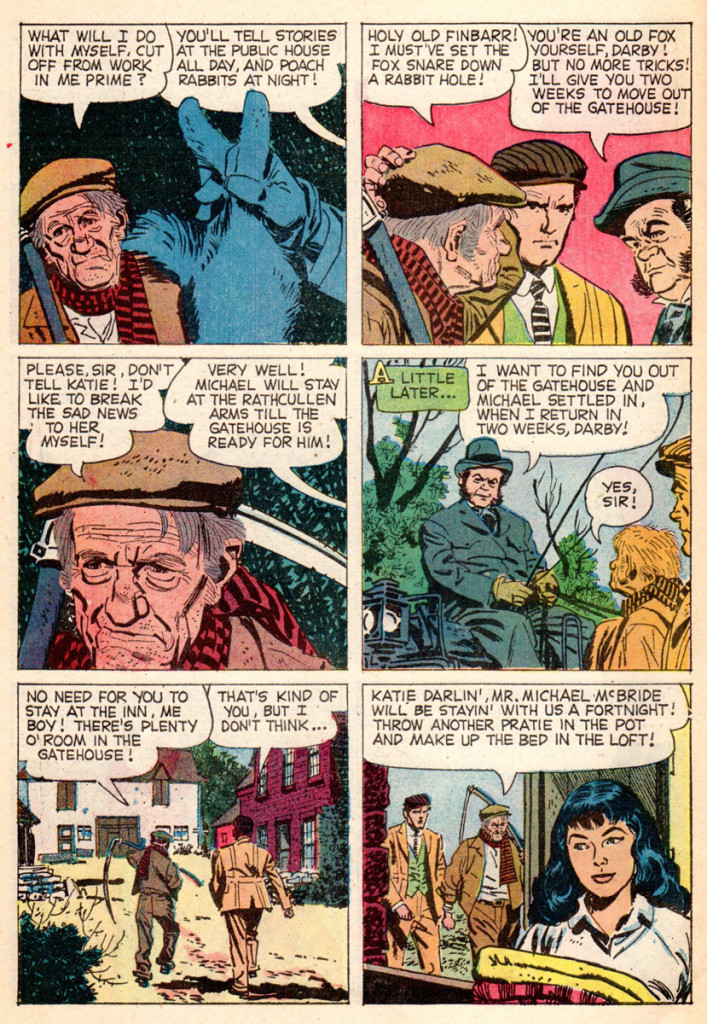 8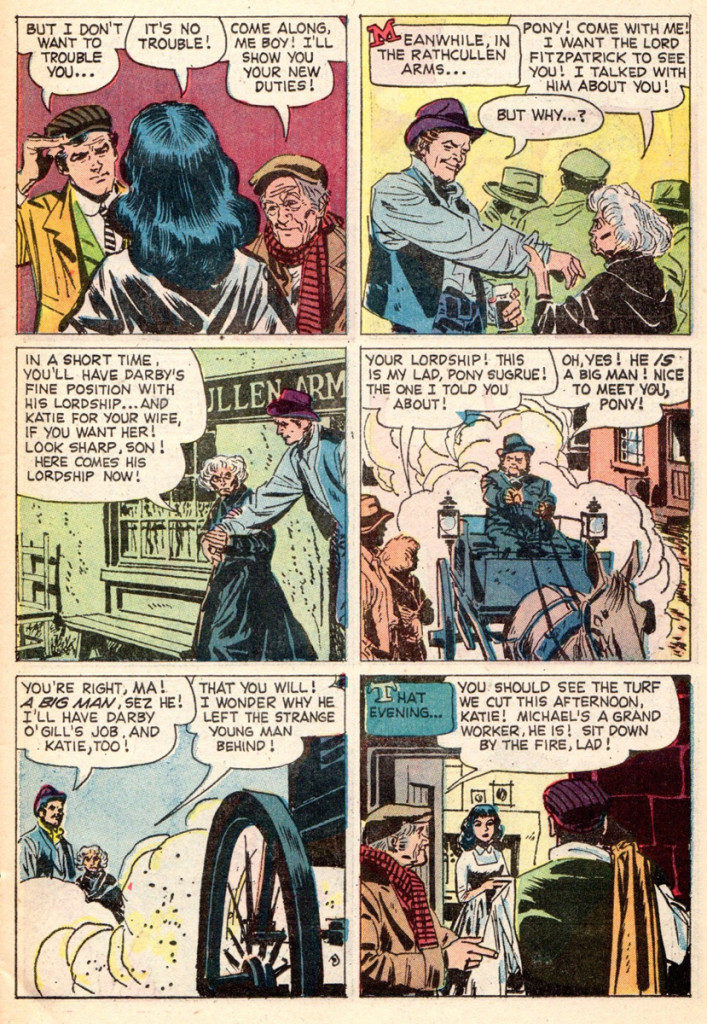 9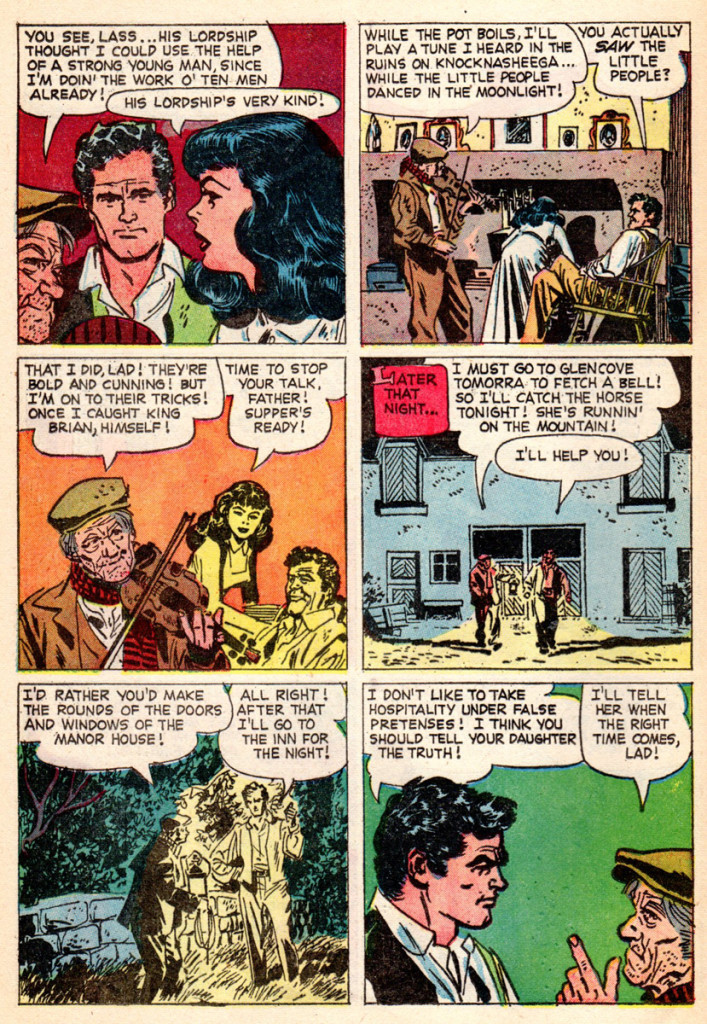 10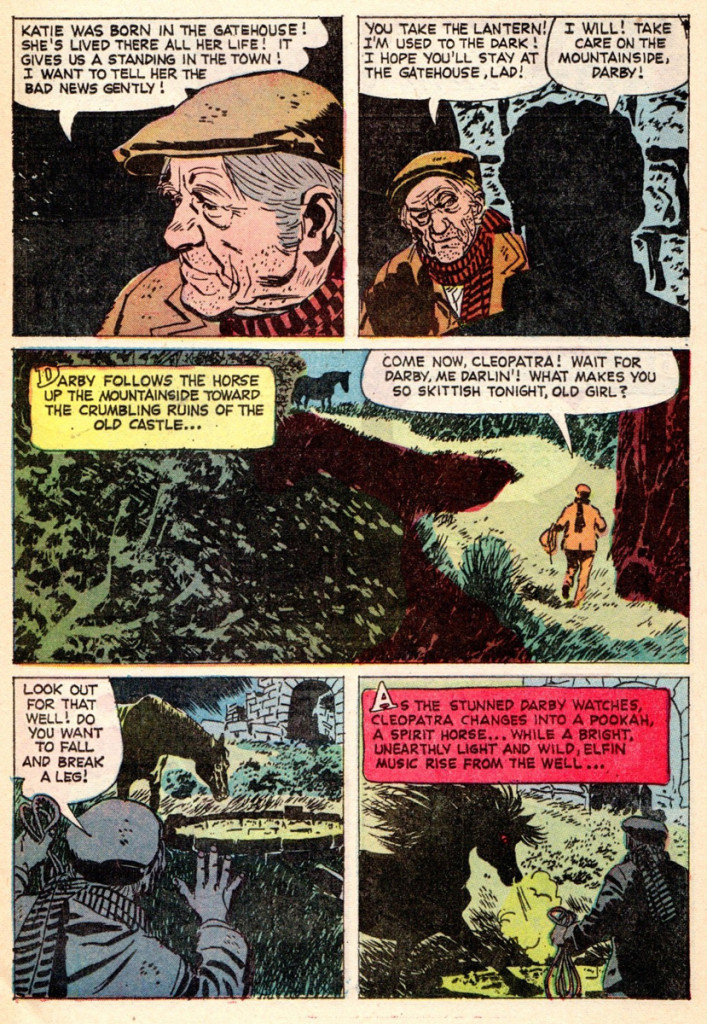 11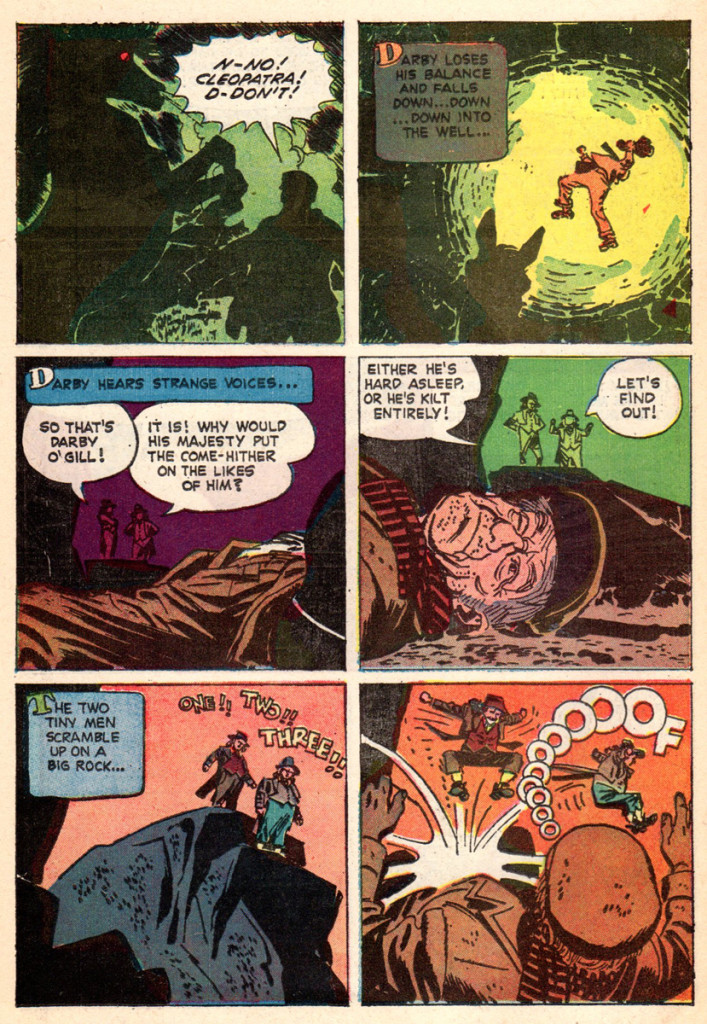 12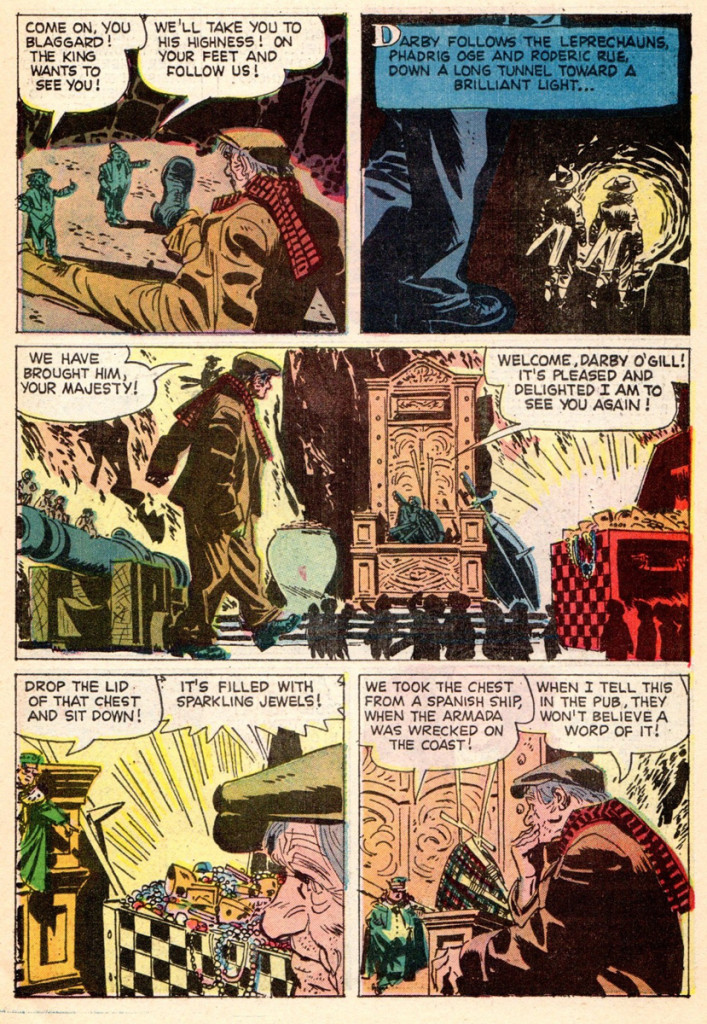 13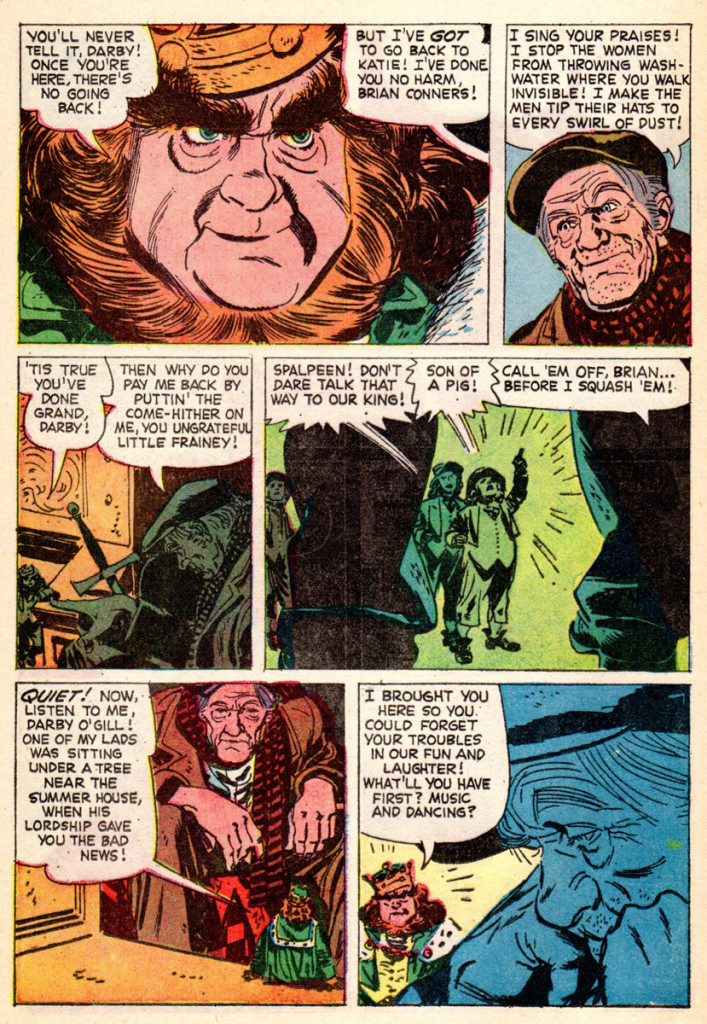 14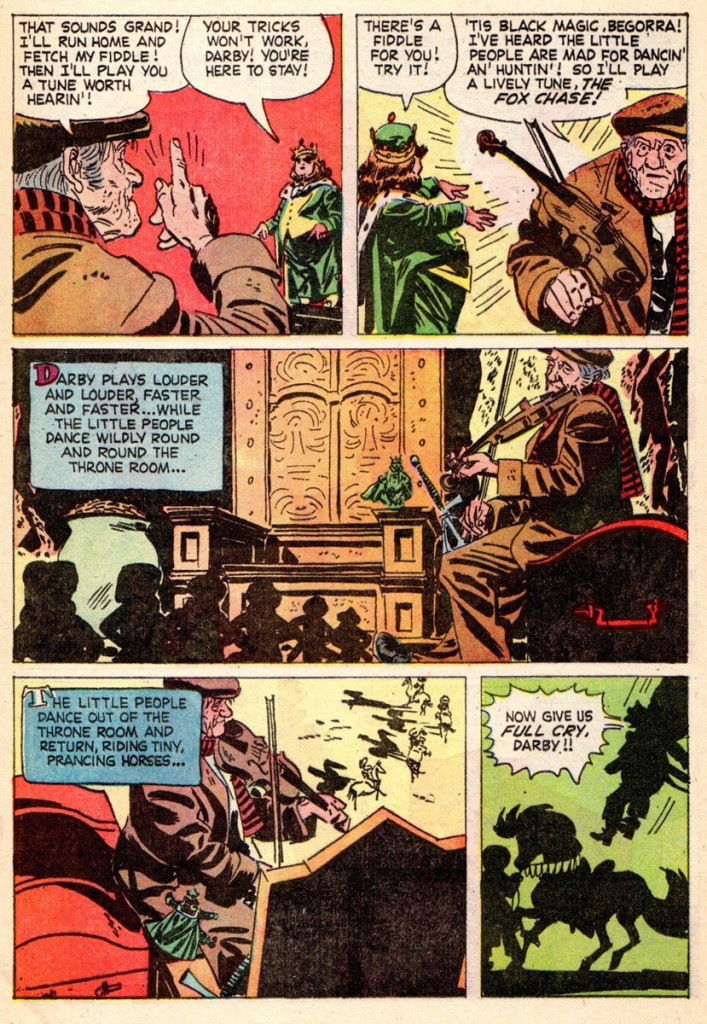 15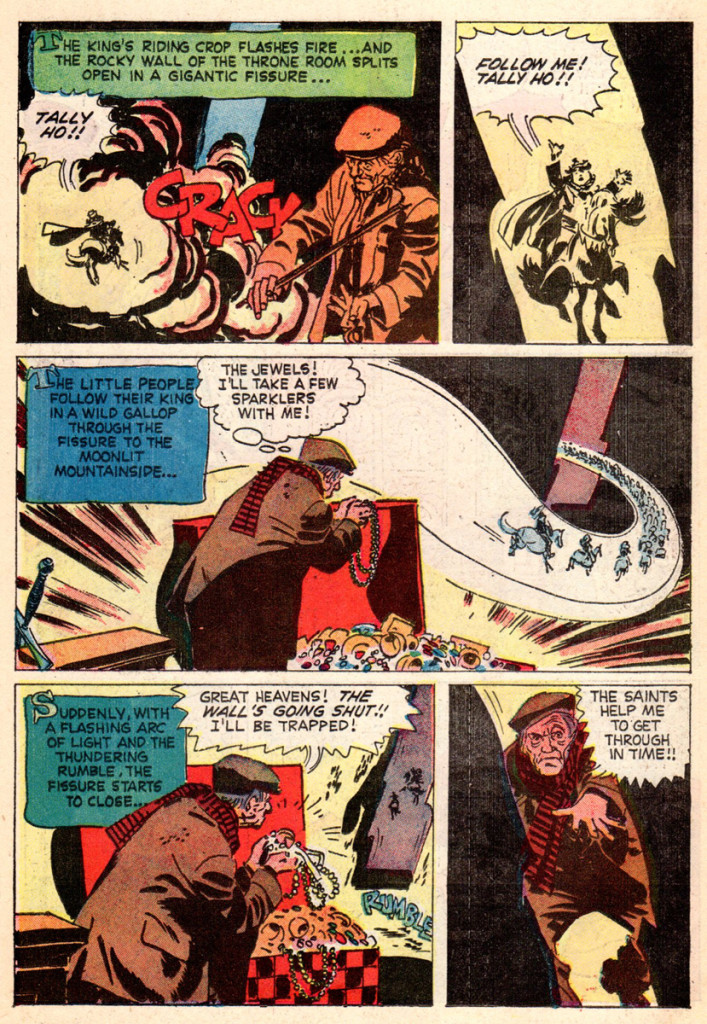 16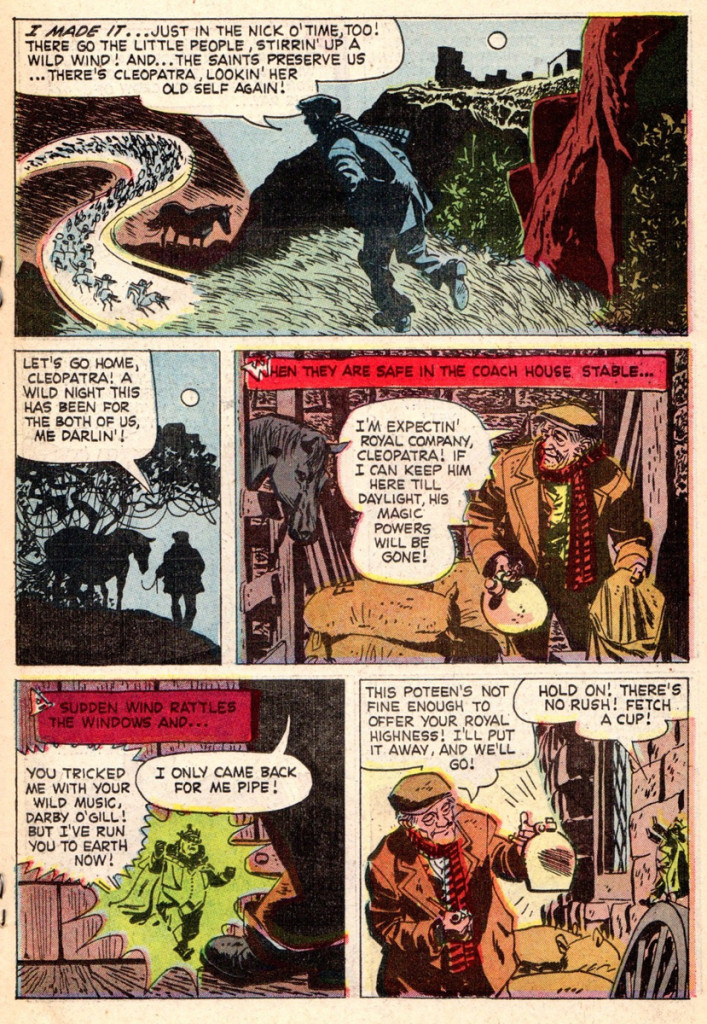 17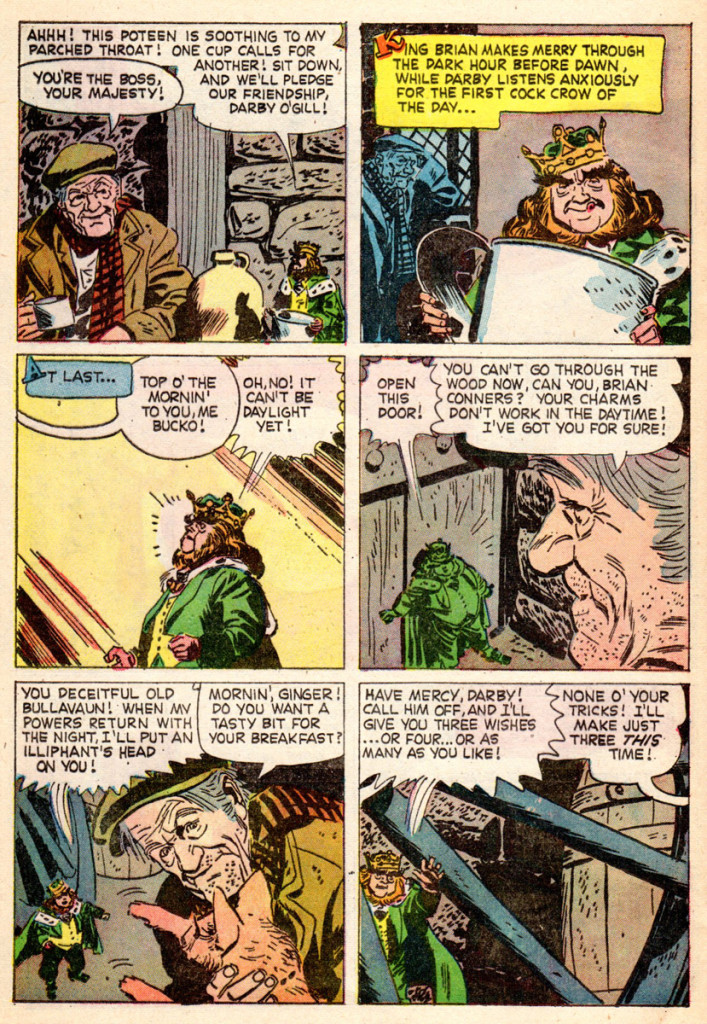 18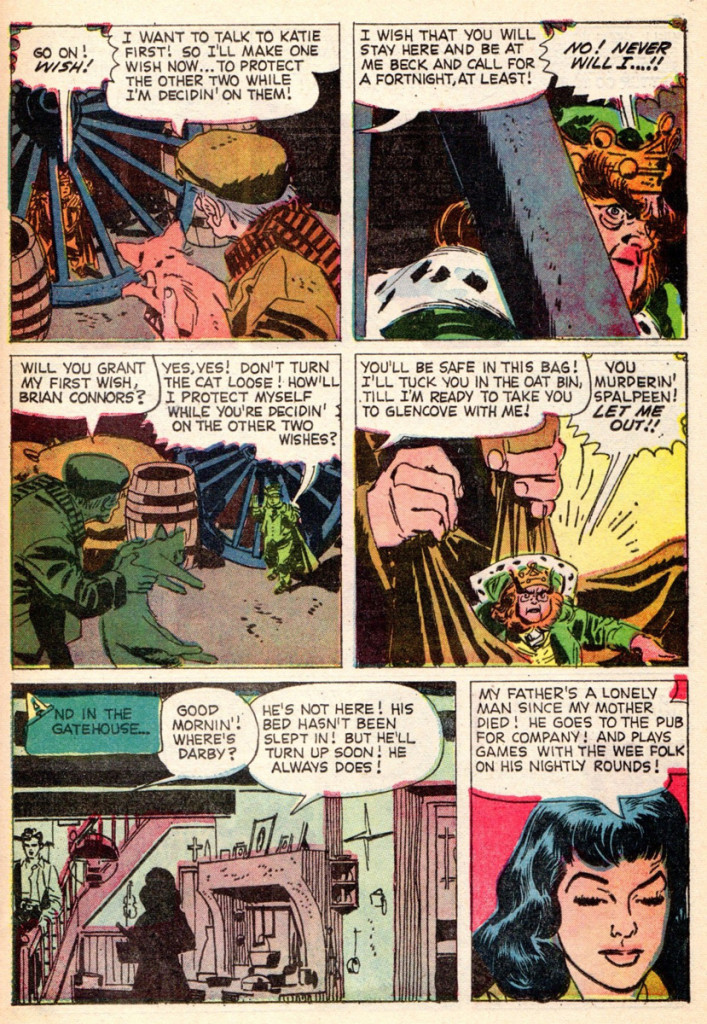 19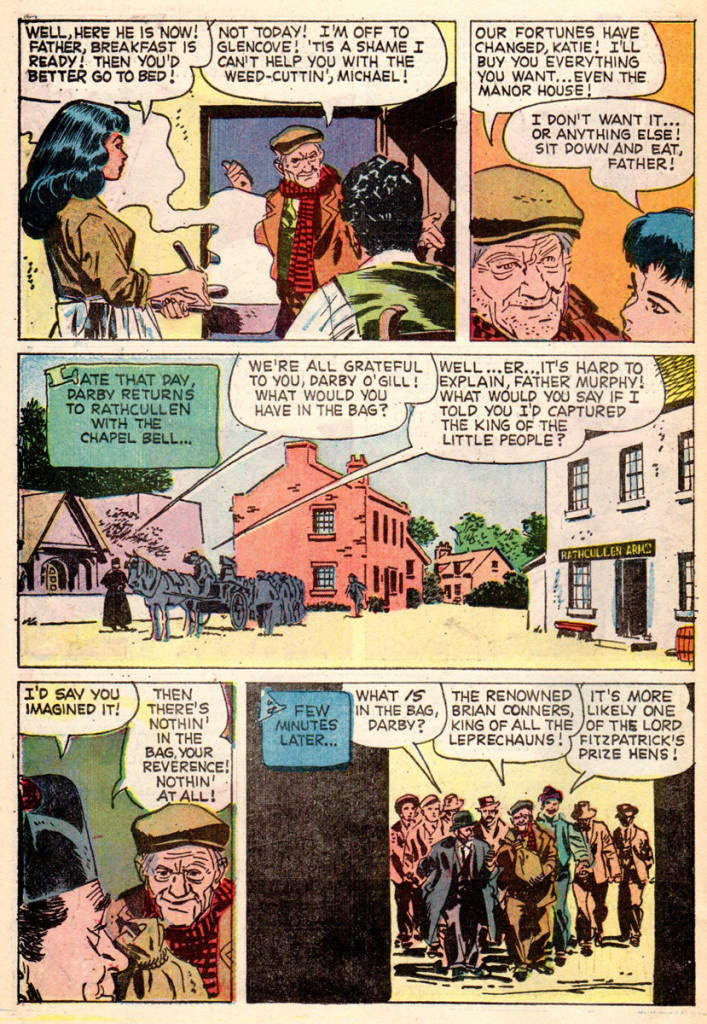 20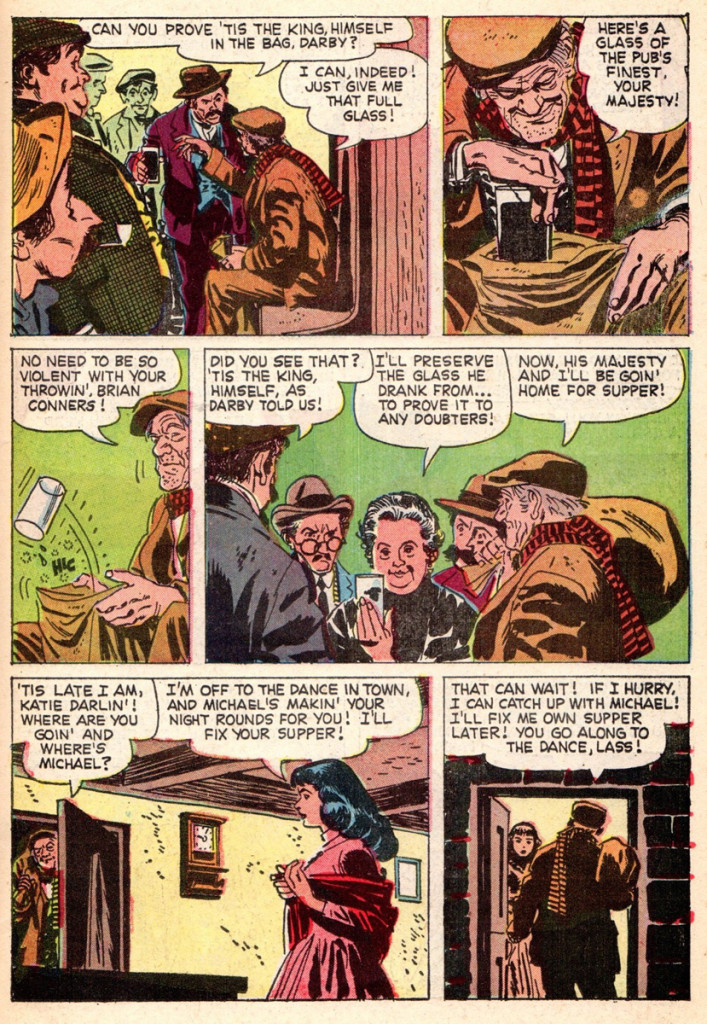 21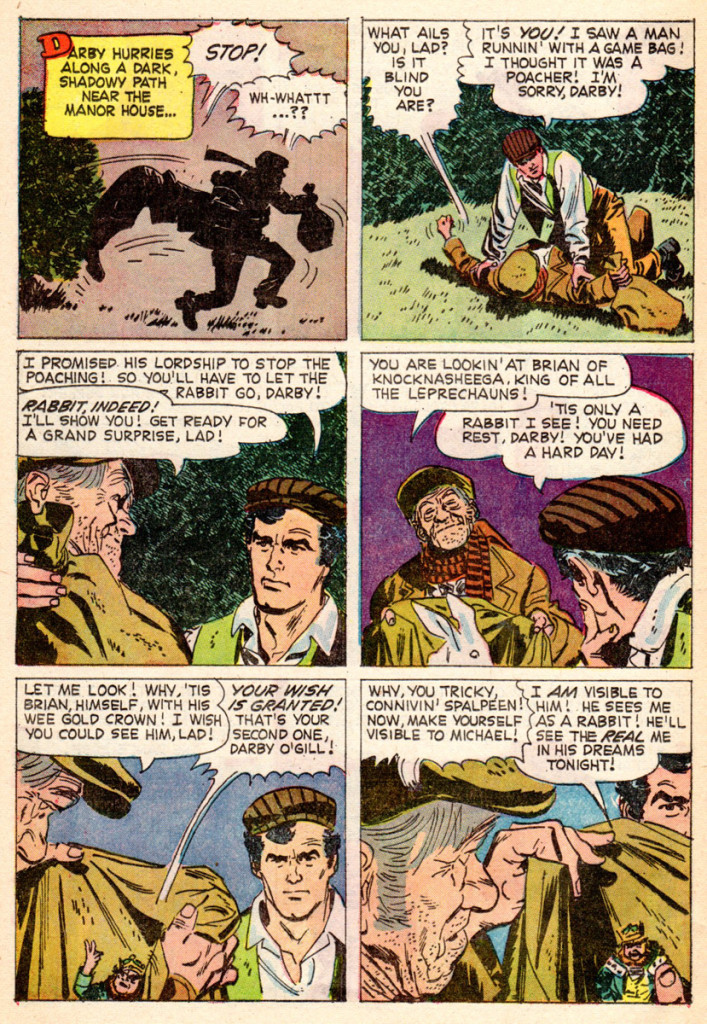 22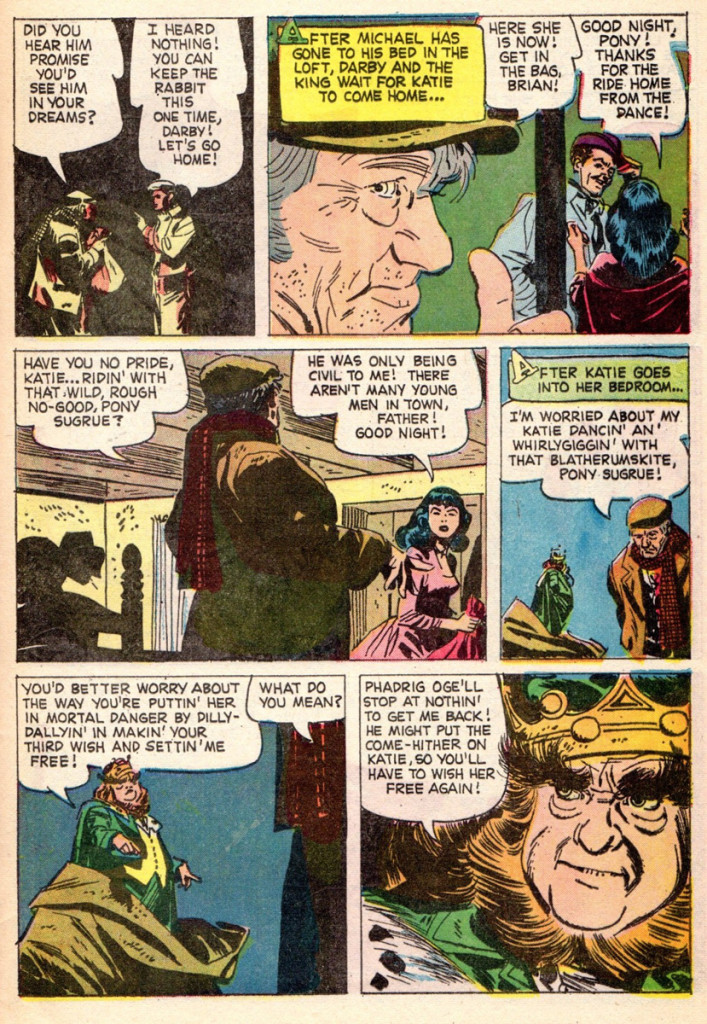 23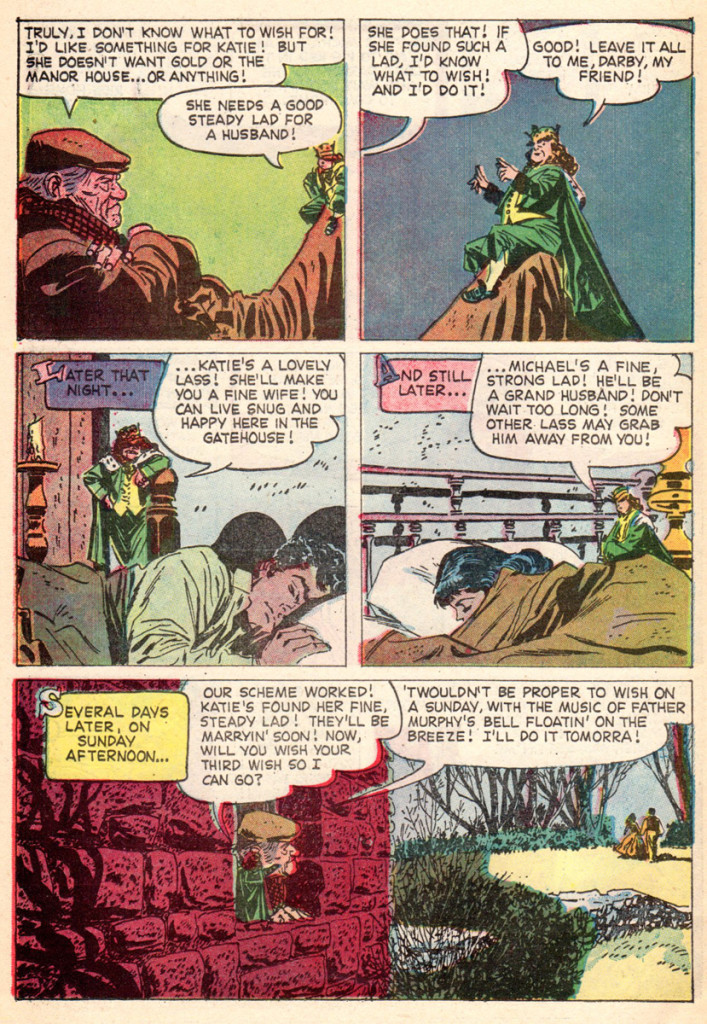 24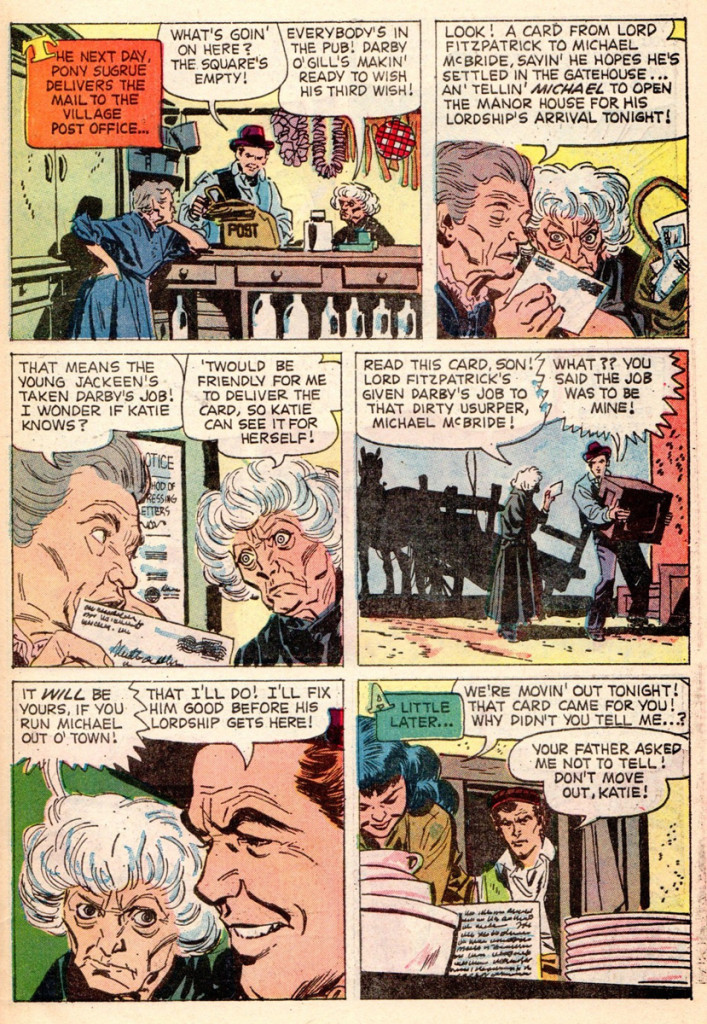 25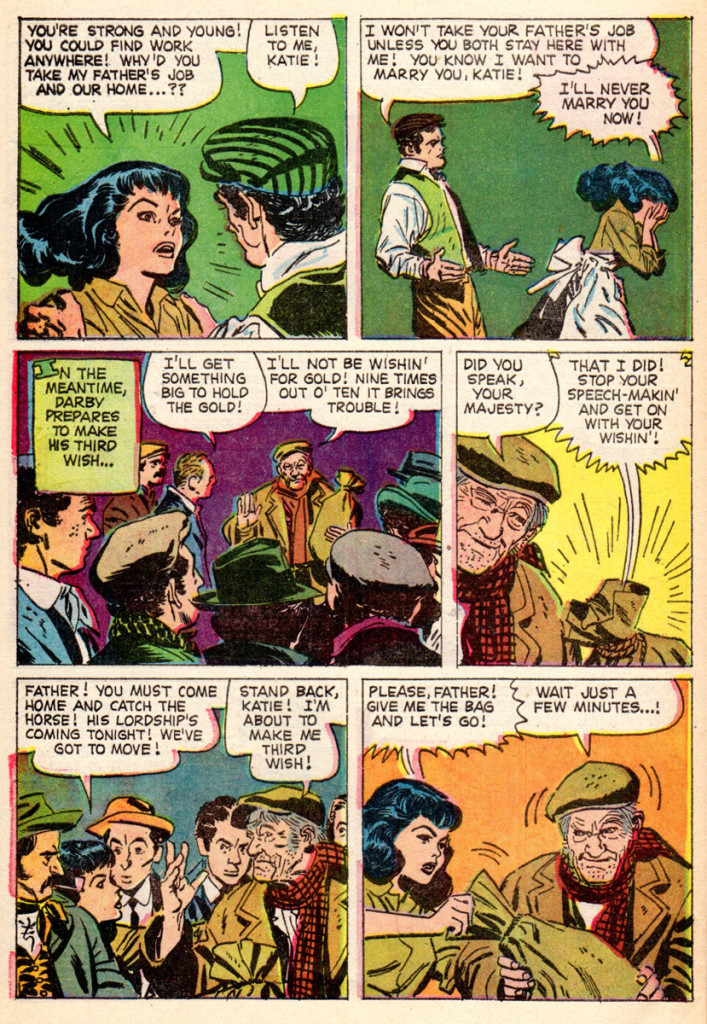 26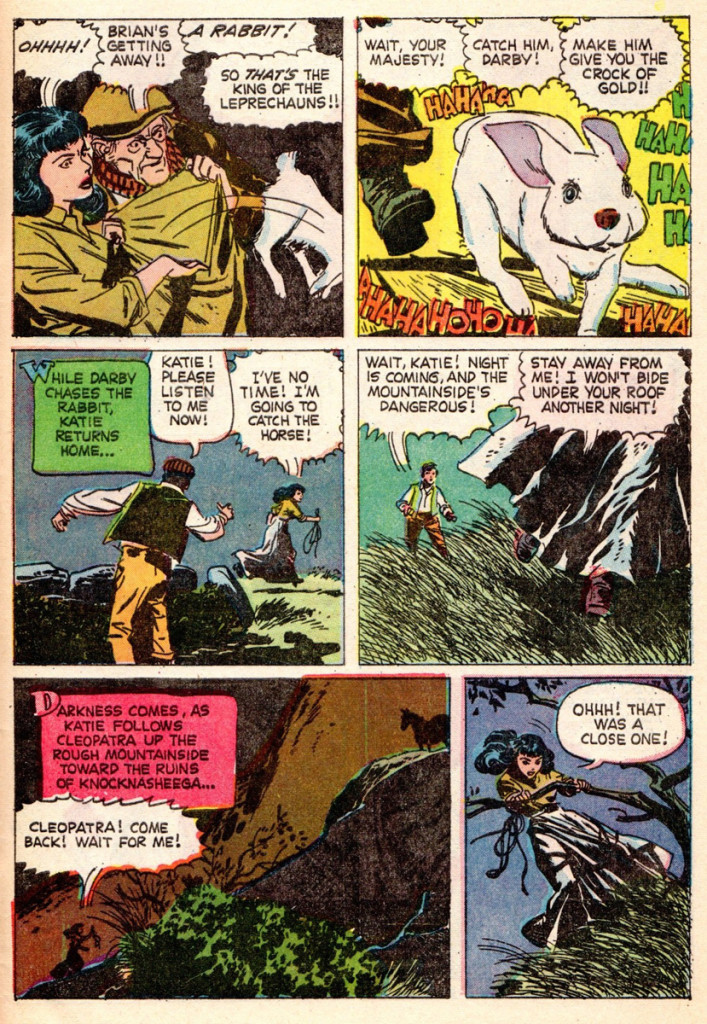 27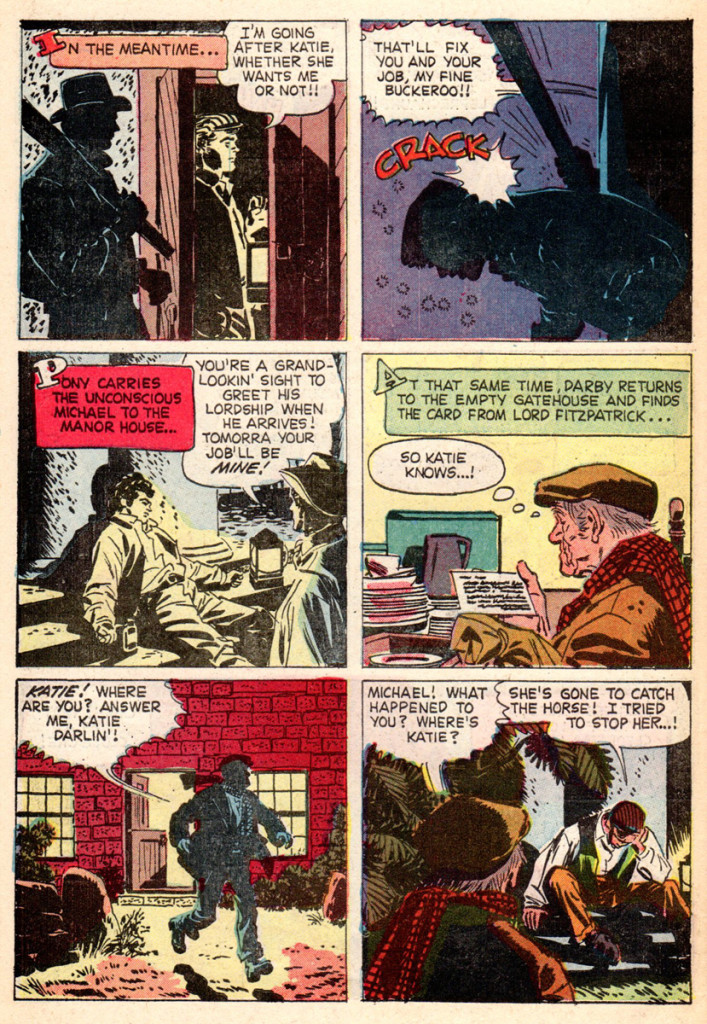 28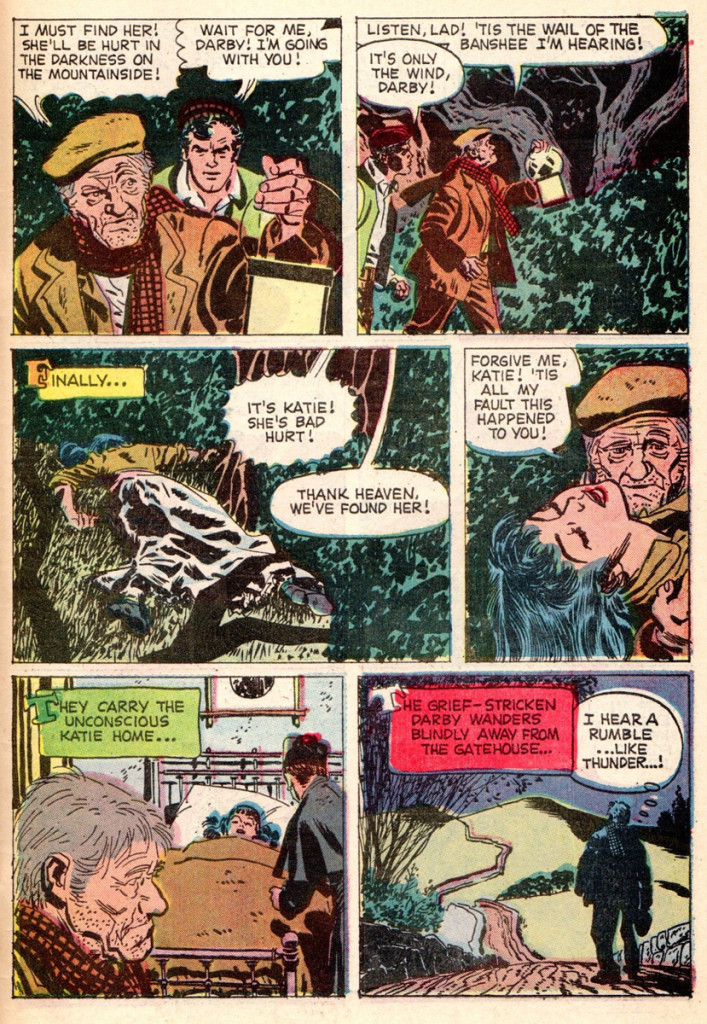 29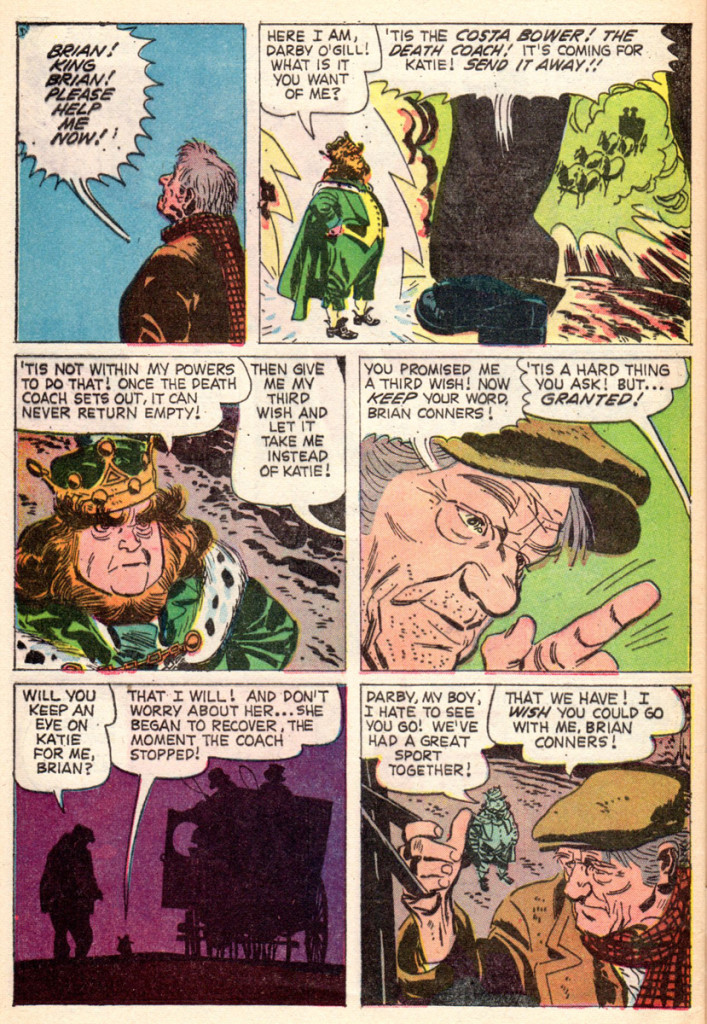 30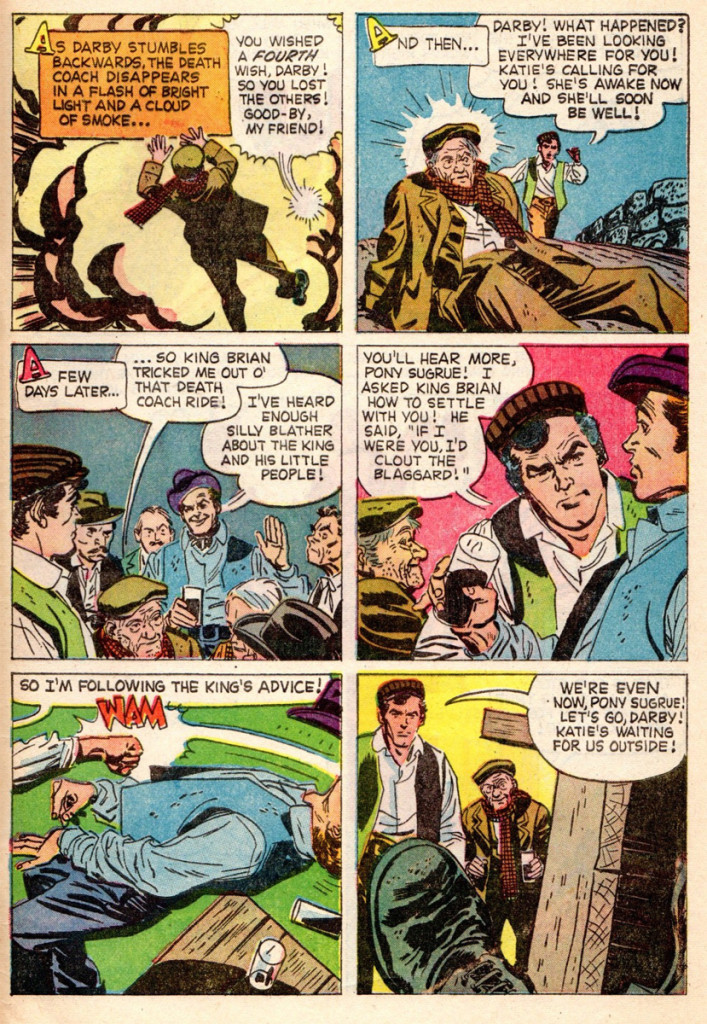 31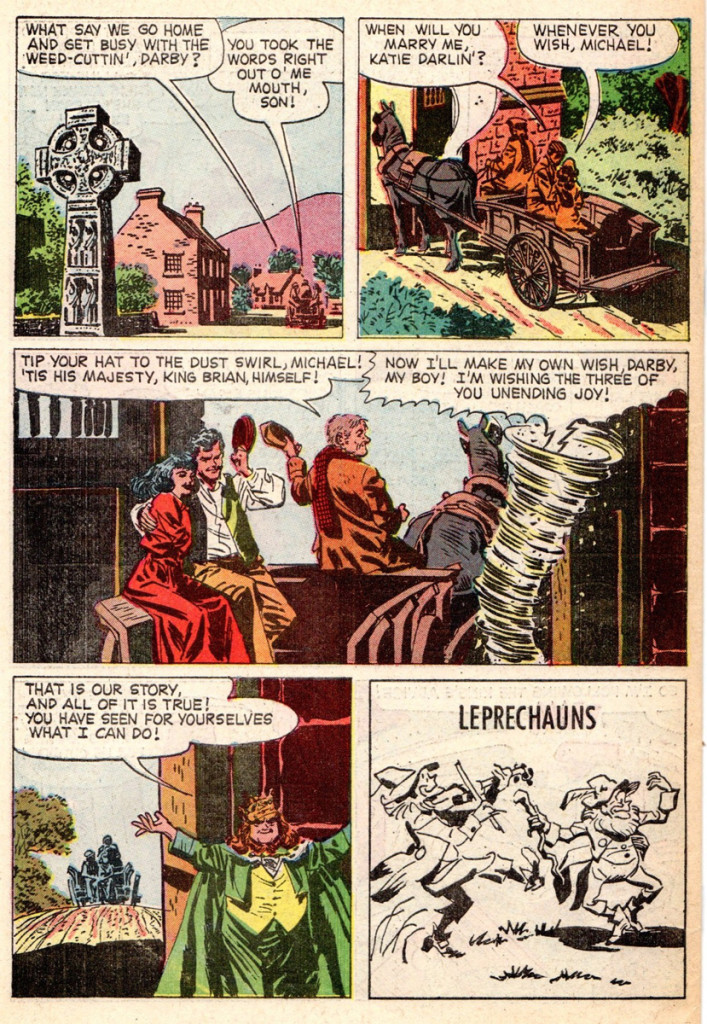 32
3 Responses to "Toth's Darby O'Gill and the Little People"
on 26 Mar 2013 at 10:29 am 1.Lucas said …

Wow, so many beautifully scanned pages of Alex's art that i had never seen! Many thanks!

on 14 Jun 2014 at 11:37 am 2.mingchoo said …

Thank you very much!
Leave a Reply