Commentary 16 Feb 2013 05:22 am
Bankrupt Pi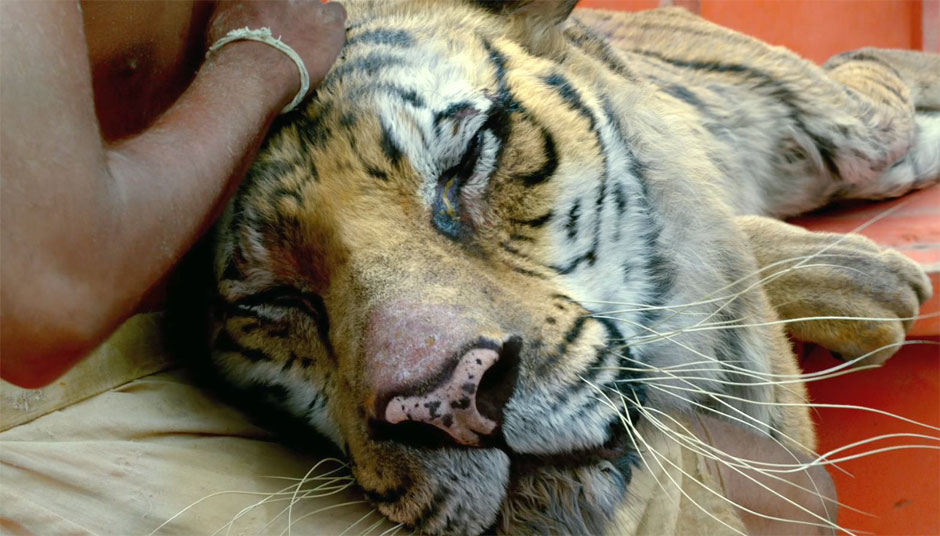 The Life of Pi has been winning awards left and right for the best special effects. They won the BAFTA (British Oscar equivalent) just last week. These effects were done by the Los Angeles based company Rhythm & Hues Studios a company which has come to specialize in creating photo realistic animals for films with such wonders as Babe, the animals in The Chronicles of Narnia as well as "Richard Parker," the tiger in Pi.
On the Monday following receipt of their award, Rhythm and Hues called a meeting of the entire company to announce that all jobs were on notice. The company had to file for bankruptcy protection, which they did that same day. It was thought that they'd resolved their financial problems getting the Indian visual effects company, Prime Focus, to help them out. However, that deal fell through and the Chapter 11 went forward. There was limited cash on hand. and they were not able to meet their immediate payroll.
The company is scheduled to do quite a bit of work in the upcoming year with films such as The Hunger Games II, and Universal's Percy Jackson among numerous others which are ready for effects work. 160 employees were already part of a lay off last week and their remaining employees had to be put on notice this week. At this point, there's no other decision as to where they will go for cash flow.
Hopefully they will win the Oscar for Pi (they're also nominated for Snow White And The Huntsman), and that will somehow help them financially. They definitely deserve the award.
There's a short EFFX film on the NYTimes site, worth a look. See the scene above come together from scratch.

______________________________

Dick's Tribute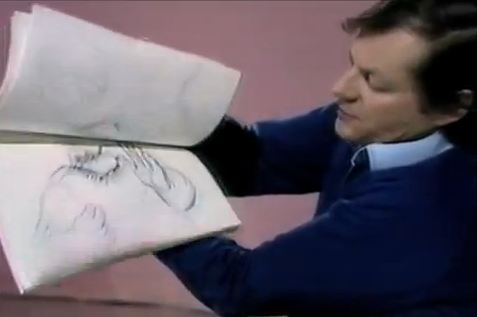 There will be something os a Richard Williams tribute this coming Wed., Thurs., and Friday. It's in celebration of Dick's 80th birthday on Wednesday. The programs will be shown at the downtown Y – Tribeca celebrating some of the more famous work of the master and culminating in a screening of the Kevin Schreck's documentary, Persistence of Vision, about the making and undoing of The Cobbler and the Thief.
On Wed, Feb 27th, at 7:30 pm there will be a screening of Who Framed Roger Rabbit. This marks the 25th anniversary of the ground breaking feature which took the combination of live action and animation to a new level. Tarring character actor, Bob Hoskins, the film features almost every character ever created for motion pictures, from Bugs Bunny to Mickey Mouse to Betty Boop.


On Thurs, Feb 28th, celebrating the upcoming 80th Birthday of Richard Williams (March 19th), there will be a retrospective of some of Dick's best commercials (including including Cresta Bear, Jovan, Pushkin Vodka and others), title sequences ("The Charge of the Light Brigade"; "The Return of the Pink Panther"; and "What's New, Pussycat") and the program concludes with Dick's first theatrical short, The Little Island (1958). The short gained immediate success for the young animator and his studio.
I was asked to host this program, and I couldn't be prouder than to do so. I'll also be excited to see some of the commercials on the big screen again (particularly the Puskin Vodka spot). There are many beauties among these, and I'm hoping more of my favorite gems are among them.
On Friday, Feb 29th, at 7:30 pm there will be a program featuring Persistence of Vision, Kevin Schreck's documentary about the making of Williams' long-in-production feature, The Cobbler and the Thief. This film will be followed by a Q&A between director, Schreck and Amid Amidi. I'm really looking forward to seeing this. Having not yet see the doc, I'm expect some information to be revealed for me.
This despite the fact that I'd watched the entire history of this film from my armchair.
Go to 92y.org
Dates: Wed, Feb 27th, 7:30 pm, Thu, Feb 28, 7:30 pm, and Fri, Feb 28th, 7:30 pm
Venue: 92YTribeca Screening Room
Location: 92YTribeca, 200 Hudson St
Price: from $12.00
_______________________

Sicko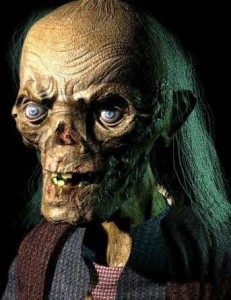 My appearance should be somewhat disarming to some of you. I recently had a dramatic bout with the flu and really suffered for a full two weeks with fevers, chills and less attractive ails. In the course of the flu, I lost a full 15 pounds (over th two weeks) and have also lost a lot of strength. Consequently, don't be surprised by the Cryptkeeper hosting the Thursday event. The worst part is that my voice gives out easily, and I'll be shouting in a whisper to host the program. It's a sidebar of the event that should be entertaining for you.

_______________________
Bobby Driscoll's Window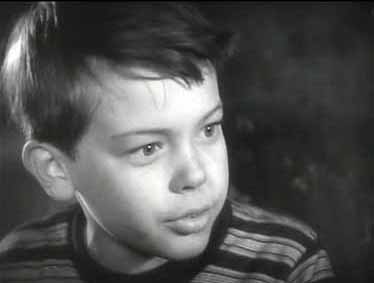 This past week TCM aired a small little film called The Window. It was for this film that child actor, Bobby Driscoll, was awarded an Oscar as the Outstanding Juvenile of 1949. You'll remember that Bobby Driscoll would then go under contract to Walt Disney, for whom he starred in Song of the South, So Dear to My Heart, Treasure Island and as the voice of Peter Pan.
The film was a curious little "B" movie that was about a boy who exaggerated once too often, and after witnessing an actual murder no one believes him. The film is cast in dark and looming shadows coming close to a film noir stylization. Bobby's acting is very "A" movie as his dilemma keeps you spellbound for the entire 90 minutes. The father, Arthur Kennedy, is also excellent in the film.
Bobby Driscoll had an unfortunate end. He came into hard times as an adult and died in 1968 of hepatitis. His body was found by two children playing in Greenwich Village. He was buried in a pauper's grave until his fingerprints were later identified.

_______________________

Credit
The New York Times, today, has an artricle about film titles. It suggests that film titles should also be honored by the Academy Awards. They decide that if there were a film to win the Oscar this year they would offer up some possible nominees.
Their suggested choices are:
- Jorge Calvo's titles for Red Lights, a thriller directed by his compatriot Rodrigo Cortés.
- The opening titles of Prometheus, the science fiction film directed by Ridley Scott. They don't name the title designer or production company.
- The Chilean design group Smog for its work on the closing sequence of Joven y Alocada, directed by Marialy Rivas.
- Raleigh Stewart for Crave, a thriller directed by Charles de Lauzirika.
- The U.S. design group Prologue Films for its work on Ben Affleck's political thriller Argo.
Personally, I love Life of Pi. They're delightfully buoyant and openly playful titles that just wholly set the mood for the great movie to follow. These were designed by Garson Yu, founder/creative director of yU+co in Hollywood, California. I will follow his work in the future.

_______________________

Cartoon Research
Something's happened over at Cartoon Brew, ant the two partners, Amid Amidi and Jerry Beck, have split. I'm sure most of you already know this by now. Jerry has set up a new "temporary" blog called Cartoon Research, and has just begun posting there. It's obviously, at the moment, dedicated more to cartoon history, than Cartoon Brew. I've put the link i the sidebar of my Splog and will follow if it changes address.
Good luck to both guys. Their both good animation historians worth reading.
7 Responses to "Coming"
Leave a Reply