Disney &Peet &Story & Storyboards 21 Feb 2013 06:46 am
- Back in Oct 2007, I posted Bill Peet's excellent storyboard for the Tar Baby sequence from Song of the South.
Given yesterday's post of color sketches and storyboard drawings from this film, and given that the original posting of these boards was done relatively small, I thought it time to put them up again, but I've taken the time to break them down and post them in a slightly larger form, making them a bit more legible.
As with other recent boards loaned me by John Canemaker, I first display them in the original size of the stats as they came to me.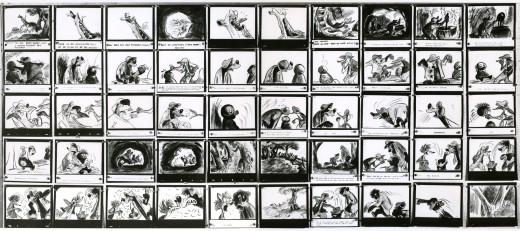 1
(Click to enlarge images so you can read them.)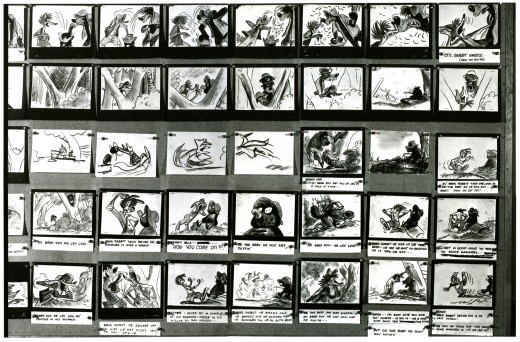 2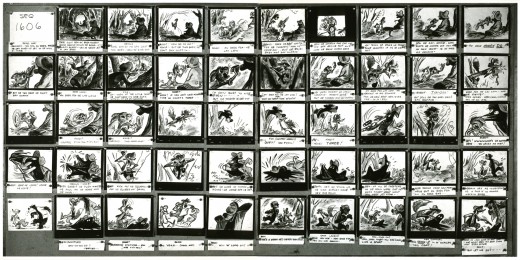 3

4
Here is my breakdown of the boards:

1a

1b

2a

2b

3a

3b

4a

4b

5a

5b

21a

21b

22a

22b

23a

23b

24a

24b

25a

25b

31a

31b

32a

32b

33a

33b

34a

34b

35a

35b

41a

41b

42a
I just love the drawings from this section.

42b

43a


There are another two pages of the storyboard
which I'll break down and post tomorrow.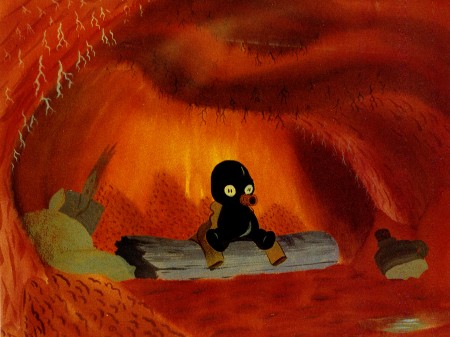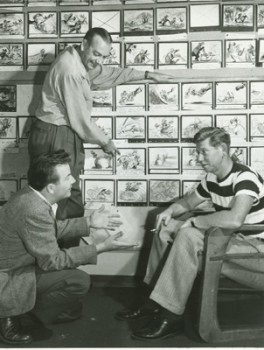 .
.- Here's the conclusion to the storyboard by Bill Peet that I began yesterday. It's the Tar Baby sequence from Song of the South.
I first posted this in October 2007, but I hadn't broken up the board so that it could be enlarged enough. I've done that.
Many thanks go to John Canemaker for initially lending this material for me to post.
.
.
.
This picture comes from the Bill Peet website, worth a visit.
Here are the two remaining original boards: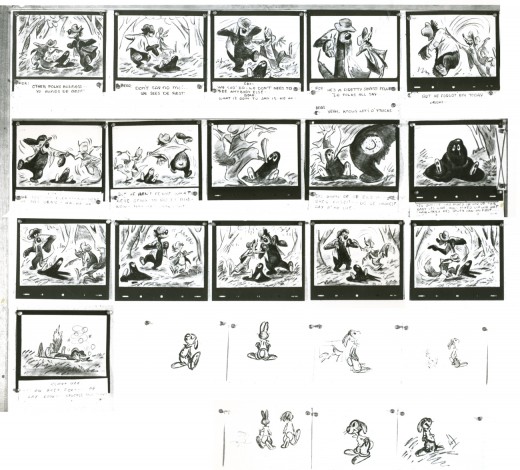 5
(Click images to enlarge.)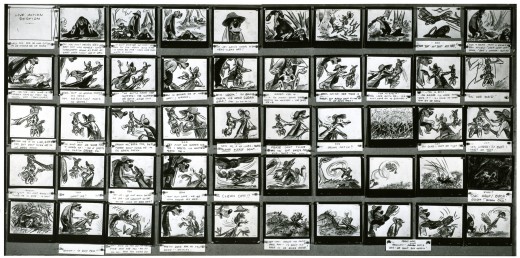 6
And here are the same two boards broken down by rows:

51

52

53

54

55

61a

61b

62a

62b

63a

63b

64a

64b

65a

65b

5 Responses to "Tar Baby – repost"
Leave a Reply