Commentary 23 Feb 2013 04:58 am
Oscartime
– There wasn't a hell of a lot that happened in animation in the past week. True, we do have the Oscars coming up on Sunday, and it'll be interesting to see which of the features nominated will win. Though, I have to admit I'm not charged by any of the animated entrees this year. What I am excited by is the live action film Life of Pi. I will be watching closely to see how many awards this "live action" film will win. The politics of Argo may cause a mini-upset with that film winning the big award. That'd be disappointing, and I hope it won't be true. The film is not a great one; in fact, I'm not sure I'd even call it good. (It's a heightened film with TV type dramatics. That race through the airport with the Iranian olice driving on the airfield is particularly offensive.) I'd be happier if Lincoln won the award. At least the film is, for the most part, honest.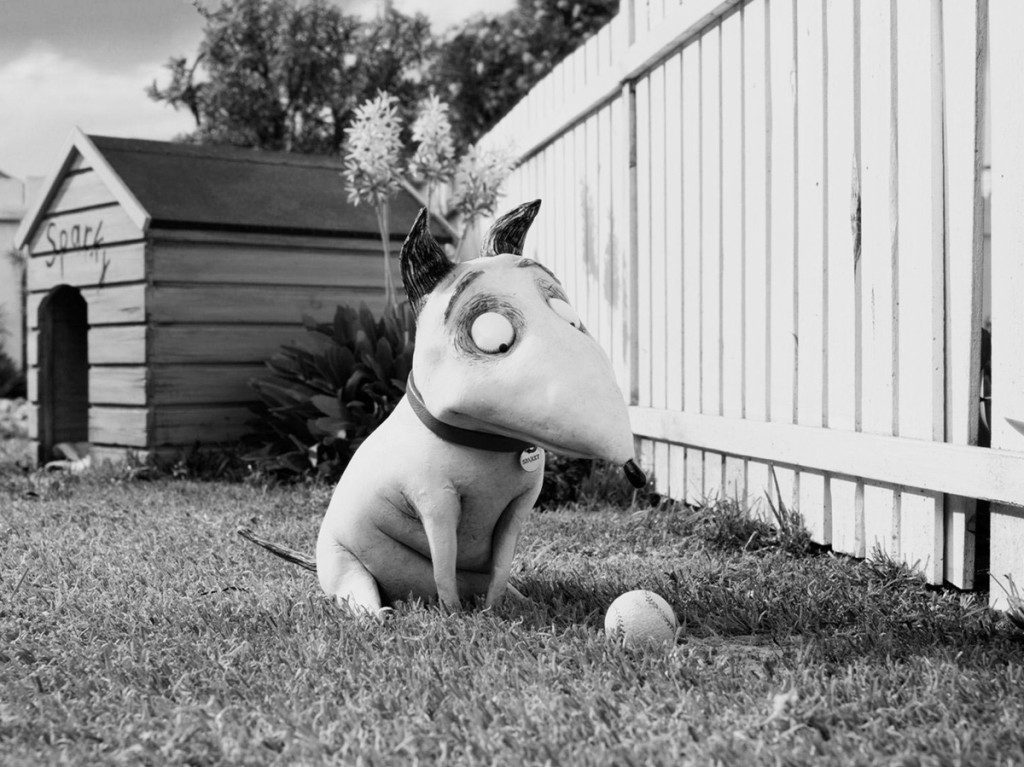 As for the animated feature films nominated, Wreck It Ralph seems to have more critics pushing for it; after about 20 minutes into the film, I felt like I wasn't going to get much more out of it – I was emotionally detached, to say the least. I've seen more promotional ads for ParaNorman than for the other films. I'd expected Brave to have been loudest searching for attention. Personally, I didn't find any of the films great, but felt closest to Frankenweenie even though I love Aardman's work on The Pirates!.
As for the shorts, there seems to be another toss-up going on. I kind of think that Paperman has an advantage over the others. It got started promoting itself long before the nominations, so everyone knows about it. Then there have been those many versions of the cgi film that have 2D drawings animating on top of them. I don't quite get the process. The videos make it look like only the hair and secondary bits were animated by 2D/hand. Is that the case? Why couldn't that have been done in cgi. Especially after we see how stunning the hair in Brave has been done? Just count me out on this as ignorant.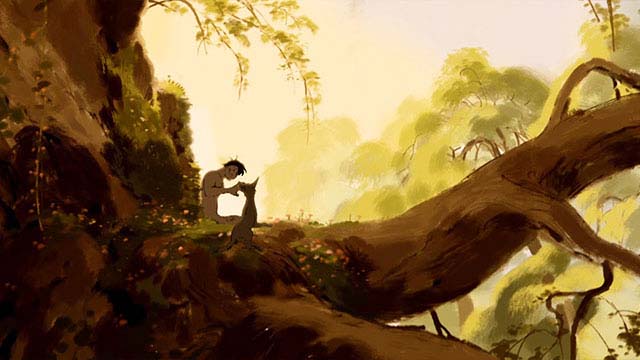 Adam and Dog has my favorite animation. More than half the animators I know are bothered by the "Christian" message in the film. I still miss that. Adam & Eve is such folklore that I can't even push it mentally into anything religious. Regardless,, the dog stays away from that story pretty much. We, the audience, have additional information than has the dog, so we understand why Adam leaves him for awhile and also why Adam returns "after the fall". This is all irrelevant to the dog, and I love that part of it. I'd vote for this just for the beautiful animation and graphics. Great backgrounds. It was a hard piece to pull off.
Head Over Heels is about a man and woman at odds with each other. One walks on the ceiling of their apartment, the other on the floor. They're always banging into each other and always in the way. For me, the metaphor also keeps getting in the way, and once I got the problem, I still had to get through the rest of the movie, while I waited for them to get over the problem.
Fresh Guacamole uses things like dice and golf balls and handgrenades to represent the makings of guacamole. This is like many other pieces PES has animated, and I sort of want something new.
The Longest Daycare, the Simpsons film is just that. It's no funnier than anything I've seen on the TV show (in a good week), so I don't understand what makes it a theatrical – except that they're showing it in theaters.
It's interesting that these shorts are tied together and released theatrically according to a story I've read on Yahoo. However, the shorts' filmmakers have all put them online for free. They've been asked by an "Academy affiliate" to take them down so that they don't compete with themselves for the theatrical tickets which are sold. I guess it's become a dilemma for the filmmakers. Personally, I'd keep my short off line for some time. You lose a lot of revenue if you're always competing with yourself. If you win the Oscar, you're losing a lot of cash and prestige.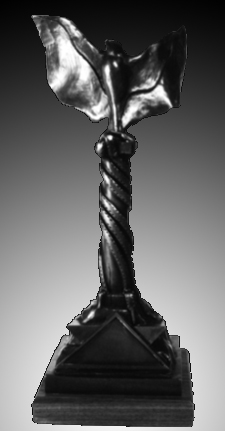 I've always found it curious that the Independent Spirit Awards, which take place one day earlier than the Oscars and are designed to celebrate Independent motion pictures rarely honor any animated films with a nomination. When Nina Paley distributed the self-financed Sita Sings the Blues, she won every major Independent Award at every Festival, yet she received the ONLY nomination, ever, from the Independent Spirit Awards that I can remember. "The Someone to Watch" nominaton. Not Best Film, not Best Animated Film or Best Direction. Not Best sound or score or . . . Only the "Someone to Watch" nomination.
Bill Plympton has done ten films that have all had budgets lower than the lowest (not that Independence has anything to do with the budget), have been distributed independently – out of Bill's apartment – and have been very limited in the scope they've been able to achieve. Yet not one nomination for anything. Persepolis – no nominations. Watching for Bahir – no nominatons. Rango – nothing. It would seem to me that the Independent Live Action Filmmakers are treating our medium with a good deal of disrespect.

_________________________

and They're Off . . .
Next year's awards already seem to be up and running animation-wise. At least as far as the features are concerned. Dreamworks' film, The Croods has been accepted into the 16th Holland Animation Film Festival, and will act as the closing night film. I'm not sure what that means since I haven't yet been to that Festival (although it always sounds like a good one.) The Fest runs from 20-24 March 2013 and will take place in Utrecht, a beautiful town.
For information in the Festival go here: 16th Holland Animation Film Festival.
Competing with The Croods, of course, is The Weinstein Company's Escape from Planet Earth which grossed a robust $21.1 million over the four-day President's Day holiday weekend. I'm sure the quality of this film is at least as good as was Hoodwinked.

_________________________

R.I.P. Bob Godfrey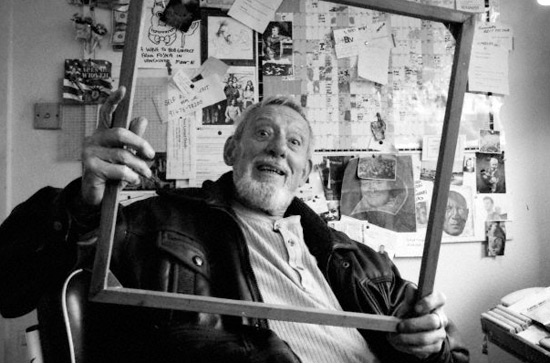 Amid Amidi reported today that Bob Godfrey had passed away last night, Thursday 21st February 2013, in his sleep. He was 91 years old. There's a nicely knowing piece about his early days in British animation printed in the Guardian.
My single memory of Bob in person goes back to the Ottawa Animation Festival in 1980. Bob, who often did slightly risque films, had brought a film called Dream Doll to the Festival, to which he was also a judge. You can imagine what Dream Doll was about, and I'll agree with you.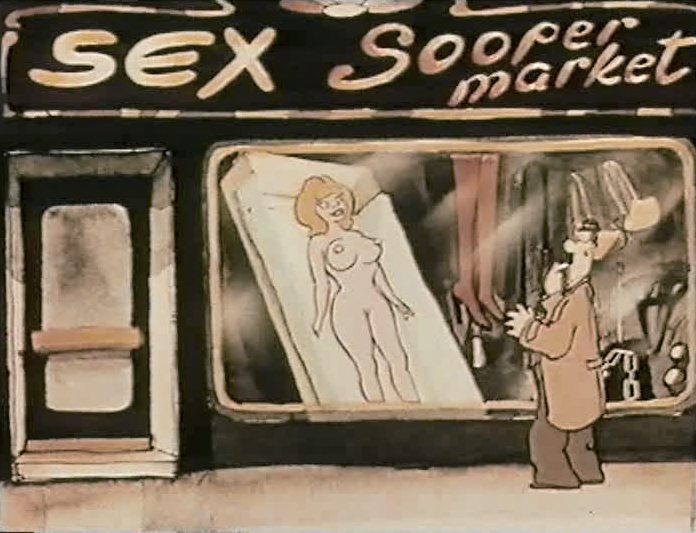 It was one of those slightly rainy Festivals, but it was fun just the same. At the picnic, we were right near a government building, as I remember. Someone surprised Bob with a real "Dream Doll." a female balloon, as naked as the one in the cartoon. There was, at first, lots of laughter; then there was screaming, shouting protests from those trying to protect females everywhere. We tried to explain the situation to the animator who hadn't seen the animation, but it ended with an ice pick. The naked balloon withered qucikly, as did the laughs.
It's funny, but I can't go to the Festival in Ottawa without remembering that Bob Godfrey story. It was five years earlier that he had won his Oscar for Great (a film I didn't enjoy as much as I did Dream Doll, but I was glad he had a trophy to take through the rest of his life.

Bob Godfrey was part of the Grasshopper Group, a short-lived movement in British animation in the late Fifties, early Sixties. It was named after an Anson Dyer character from the silent era. Norman McLaren was appointed President. Kenneth Clarke, teamed with John Daborne with Gerald Potterton and Godfrey. Over the years, Derek Hill, Jim Nicolson, John Kirby, Stuart Wynn Jones, Richard Horn, Kevin Brownlow were all members with comedian Peter Sellars eventually replacing McLaren as the group's President. Richard Williams also worked through the group for a short time as did Stan Hayward who wrote for Williams on a number of early shorts. Many of the group worked together for years and all remained friends for life.
Godfrey really got a name for himself in Britain after setting up his studio, Bob Godfrey Movie Emporium, and doing a very popular TV series, Roobarb.
There's an excellent obit for Godfrey in the Independent.

_________________________

Kickstarter Bakshi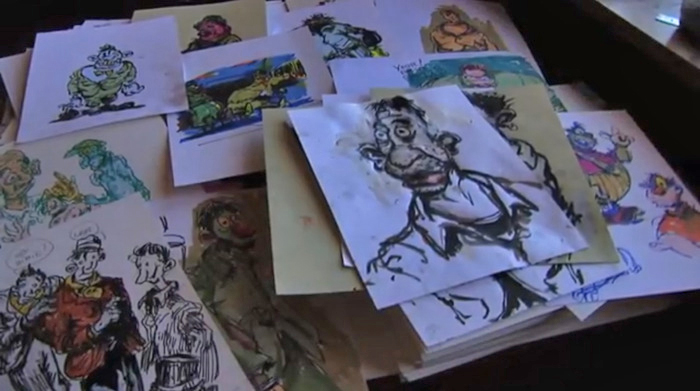 Things have gotten interesting for The Last Days of Coney Island, the Ralph Bakshi series of shorts for which he's trying to raise $165000. It's a Kickstarter campaign; with 8 more days to go, the producer/director has raised almost $127000, making it very possible. 8 more days to go. Please look into it and give if you have anything to offer.
The brilliant illustrator, Ian Miller has committed to the project as has the actor, Matthew Modine. A list of other future employees have been announced on the Kickstarter site. Only one more week for these guys to put together something interesting. Check it out.

_________________________

On the Mark and Back to the Blog
Mayerson on Animation. Finally one last thing to note. For those Mark Mayerson junkies out there, he's back to his blog. A bit more than a month ago, Mark broke his wrist and his blog had been on hiatus until yesterday. He's shed a cast and will probably come back to the site slowly. For my taste, he can be as slow as he needs to be. Any bit of Mark, reviews or commentary or reportage; it's all good, and I'm glad to keep checking in.
39 Responses to "Awardios"
Leave a Reply