Animation Artifacts 04 May 2006 07:35 am
- These drawings are a cycle from a Cheerios commercial animated in the late 50′s by Grim Natwick for Drew Robert Lawrence Productions. This again highlights the importance of a good assistant for 2D animation. Tissa David assisted Grim on this spot, and her cleanups are sensational. You can see all the detail that Grim actually includes in his drawing when you look at how the clean-up person properly does the job.
There's a large shark on another level chasing the girl. I'll post those tomorrow.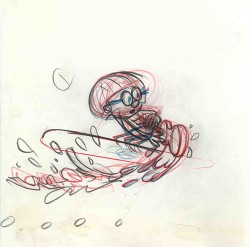 .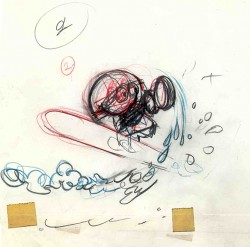 (Click on any image to enlarge.)
4 Responses to "Grim Ruffs"
Leave a Reply