Articles on Animation &Books 04 Mar 2013 05:49 am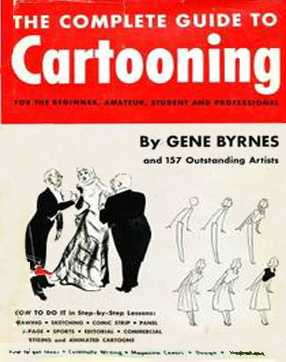 - When I was a kid the only animation books available were few and far between. Fortunately, I lived near a local library that stocked many of these books (6-10 of them, including the great book by R.D. Feild, Art of Walt Disney). One that I loved was this book by Gene Byrnes, The Complete Guide to Cartooning. It had a full chapter on the MGM cartoon studios and credits Fred Quimby as writer of the chapter. The book was a strong inspiration for me when back then, and it still sends a chill up my back and gets me wanting to animate when I look at a couple of those images.
The cartoon Cat Concerto is featured. Obviously the studio was pushing it for the Oscar, and a bit of publicity, appearing in this book, didn't hurt. It did win the Oscar. The other five nominees included:
Musical Moments from Chopin (Lantz, Dick Lundy dir)
Walky Talky Hawky (WB, Rob't McKimson dir)
Squatter's Rights (Disney, Jack Hannah dir)
John Henry and Inky-Poo (Par, Georg Pal)
3 cartoons featuring classical piano performances by the star cartoons character. Very interesting. This is the subject of the debate on-going at several sites.
Thad Komorowski brought up the controversy and discusses it n full. The debate of whether one short ripped off another actually started back in 1946.
Michael Barrier discusses the discussion adding some information.
Jerry Beck offers some historic material. just now. Watch the cartoon on Thad's site.
If you recognize anyone in the photos and can identify anyone , please leave a comment.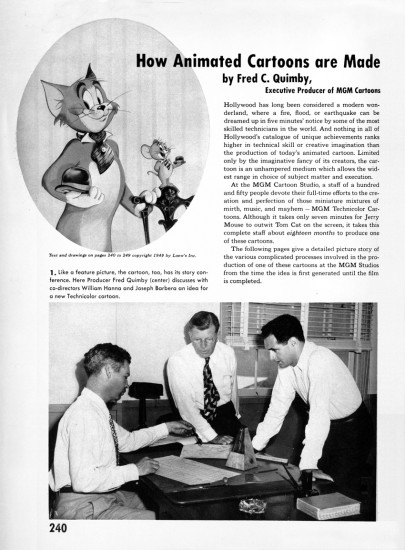 1
(Click any image to enlarge.)
Bill Hanna and Joe Barbera are on opposite sides of the table.
Producer, Fred Quimby is in the middle.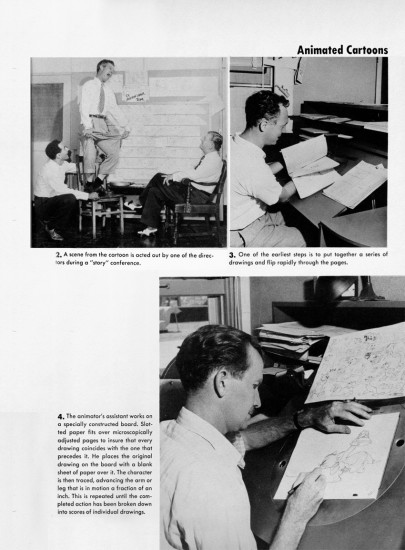 2
#3 Upper right: Preston Blair / #4 Bottom: Asst Animator Tom McDonald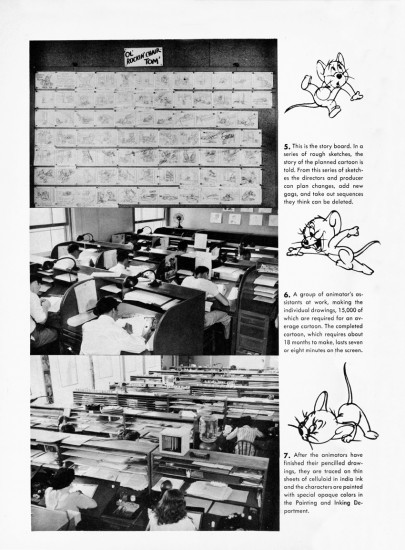 3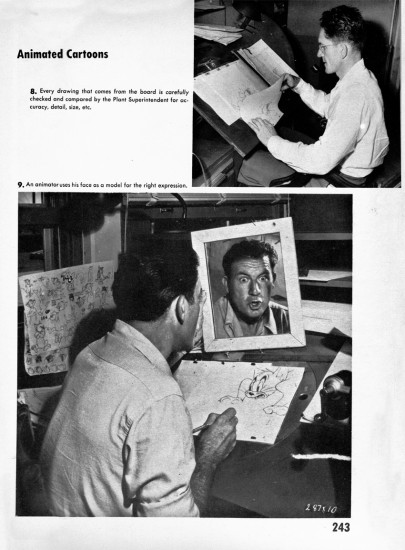 4
#8 Upper: Max Maxwell head of checking / #9 Bottom: Irv Spence, animator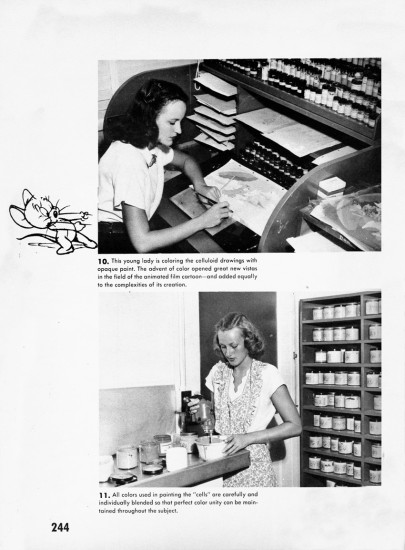 5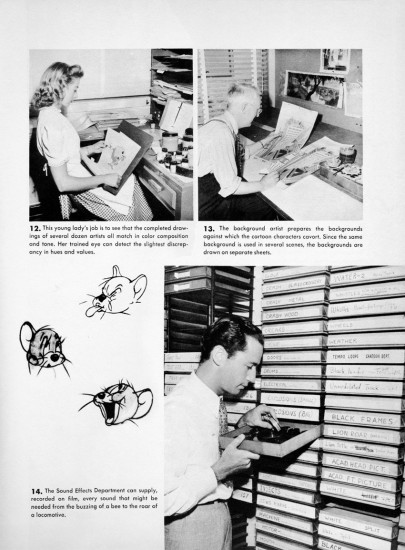 6
#13 is Johnny Johnson, BG painter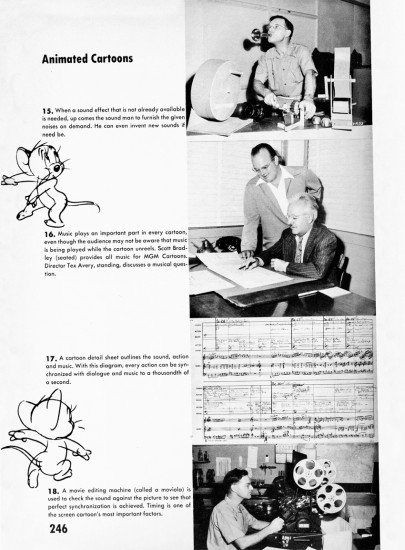 7
#16 Middle: (standing) Tex Avery with (seated> composer Scott Bradley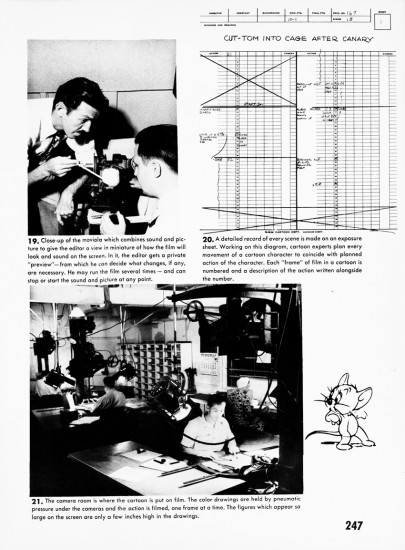 8
#19 Upper left: (standing) Animator, Mike Lah at movieola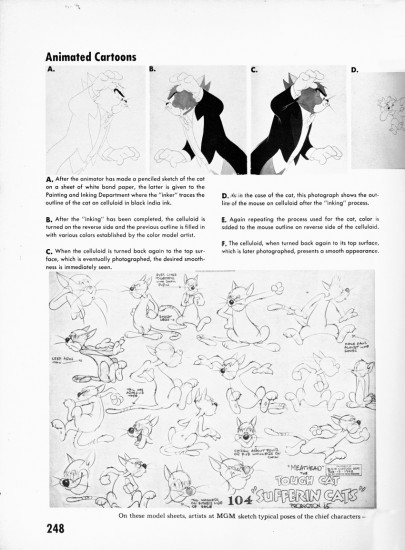 9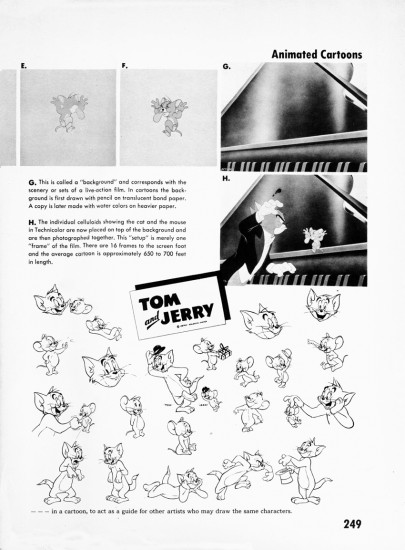 10

I'm enlarging the photo of the storyboard. Without the benday pattern and at a higher res, it's a little easier to read blown up.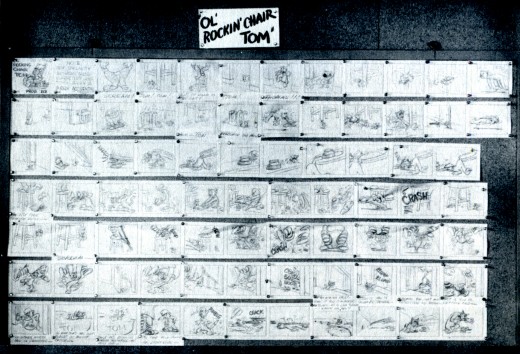 This book also includes some pretty great (non-animation) cartoonists. I still remember every page from my childhood when I borrowed this book countless times from my local public library.
8 Responses to "The MGM Cartoon Studio"
Leave a Reply