Bill Peckmann &Comic Art 01 Mar 2013 08:31 pm
Following up on yesterday's post on Hardie Gramatky's Little Toot, Bill Peckmann has sent the comic book version of the story. Here's Bill:
Here's hoping that we have something for old Harvey Eisenberg fans to enjoy and also hoping it might make a few new fans of his art.

It's Mr. Eisenberg's 1948 comic book adaptation of Disney's "Little Toot" which appeared in the feature "Melody Time". The comic book story was done in two parts, it appeared in "Walt Disney's Comics and Stories" numbers 96 and 97. As with his "Mickey and the Beanstalk", "Little Toot" is a well thought out and wonderful piece of comic book art. One can only wish he could have done many more 'film to comic book' stories!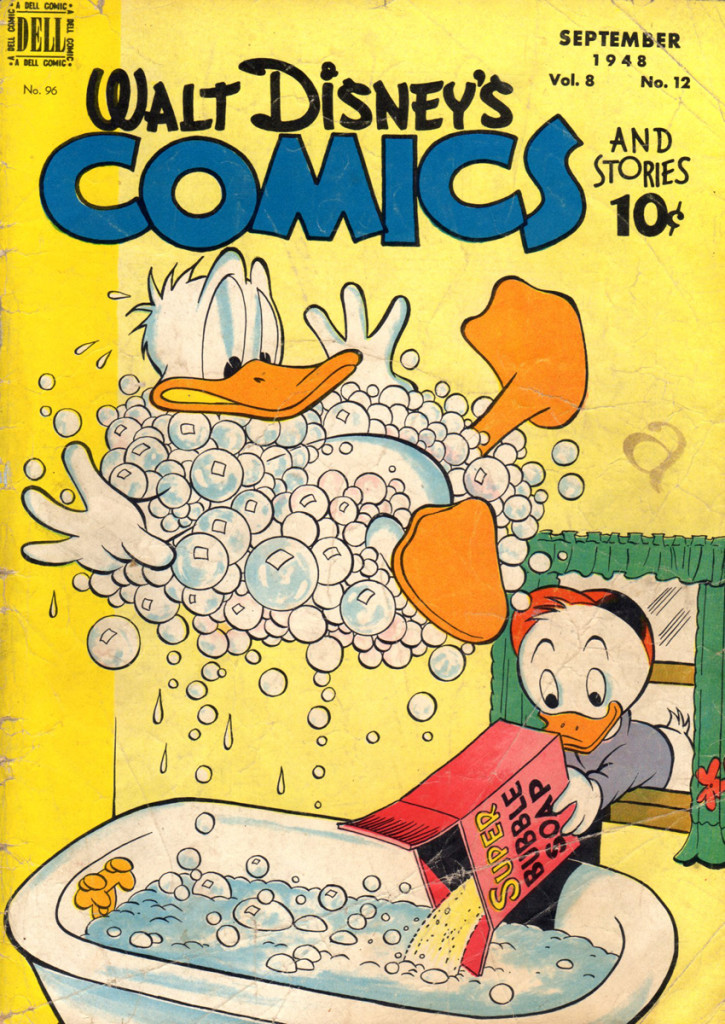 Cover part 1
the cover of issue no. 96 was Carl Barks' second cover
that he did for "Comics and Stories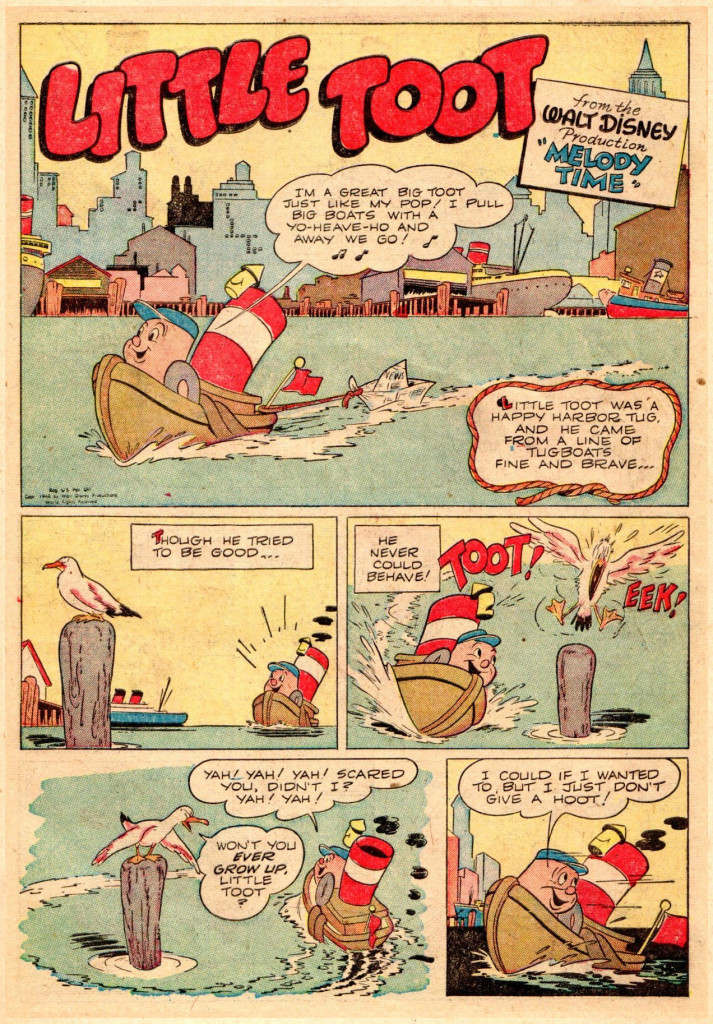 1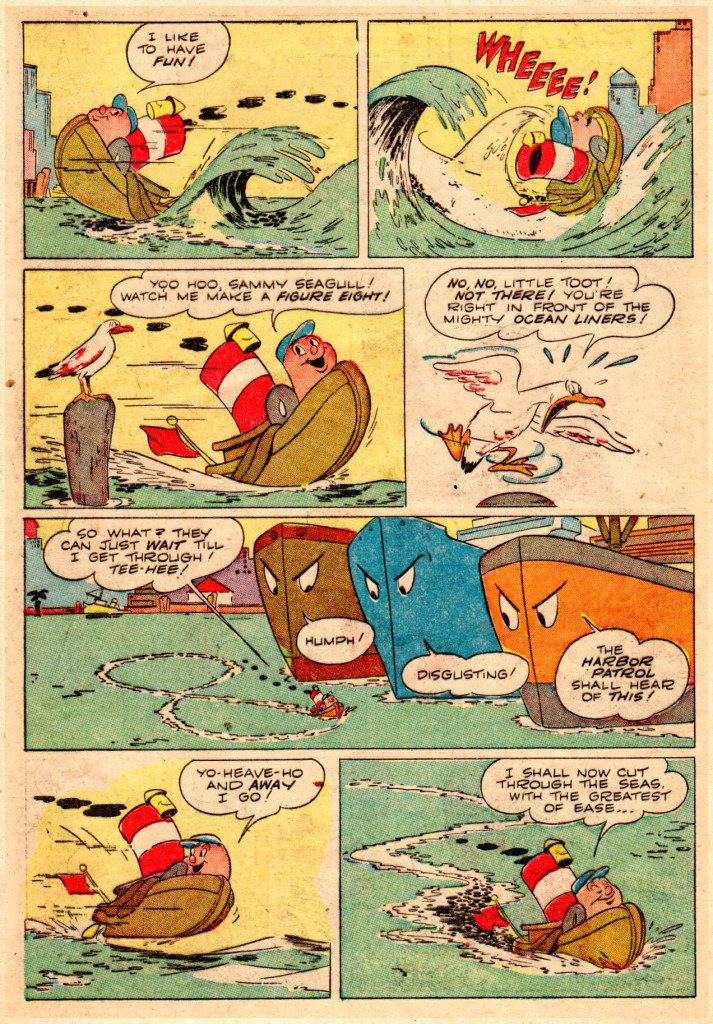 2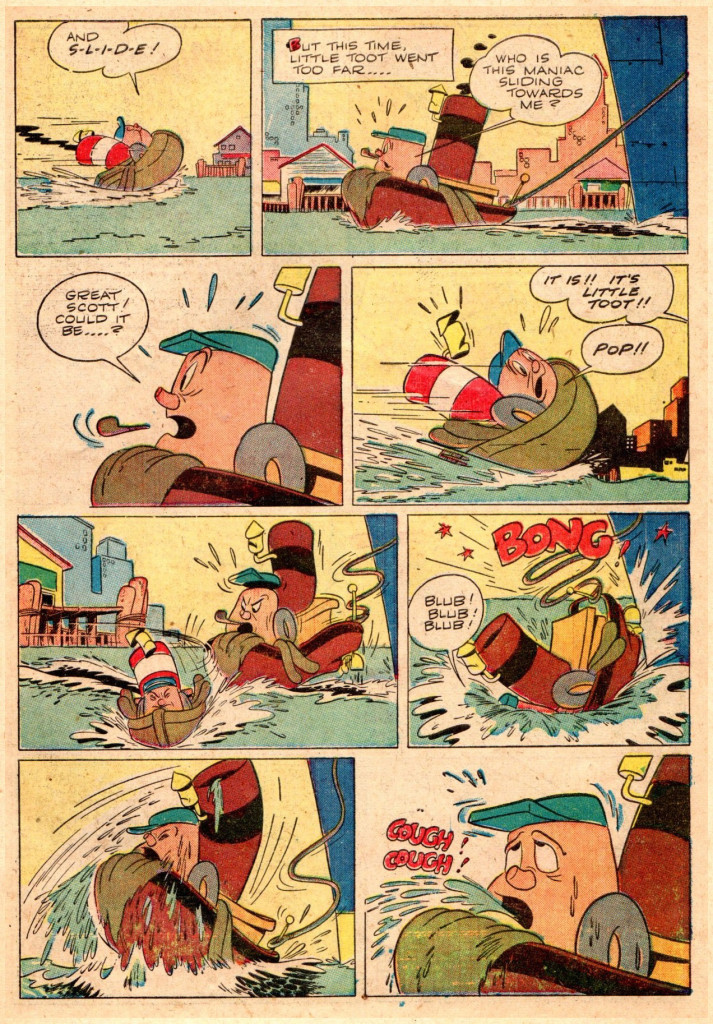 3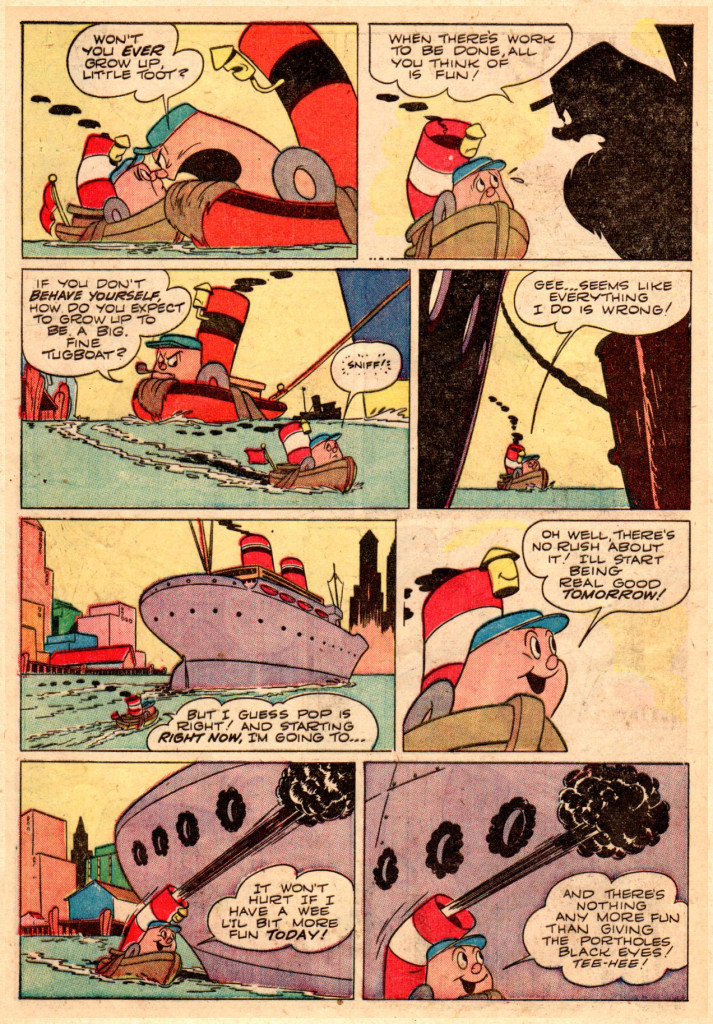 4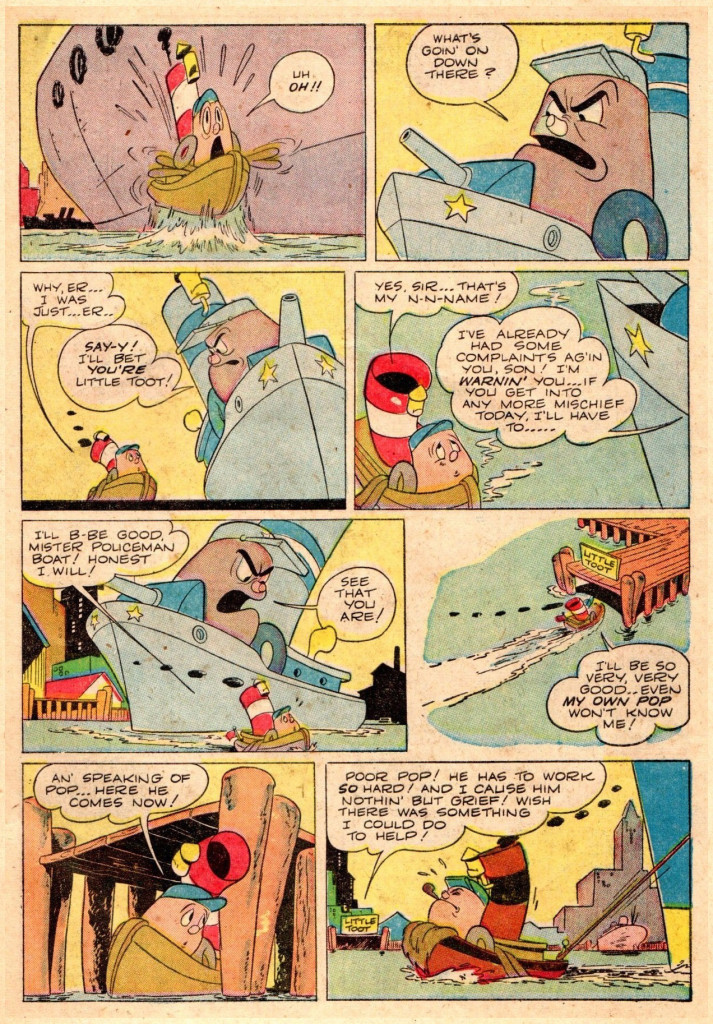 5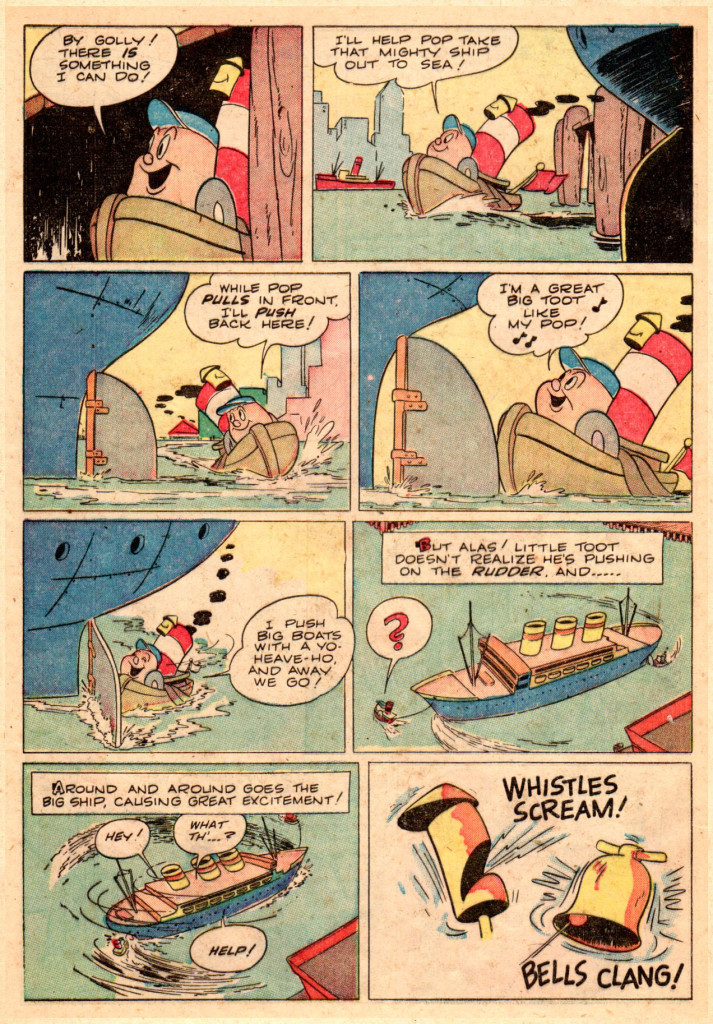 6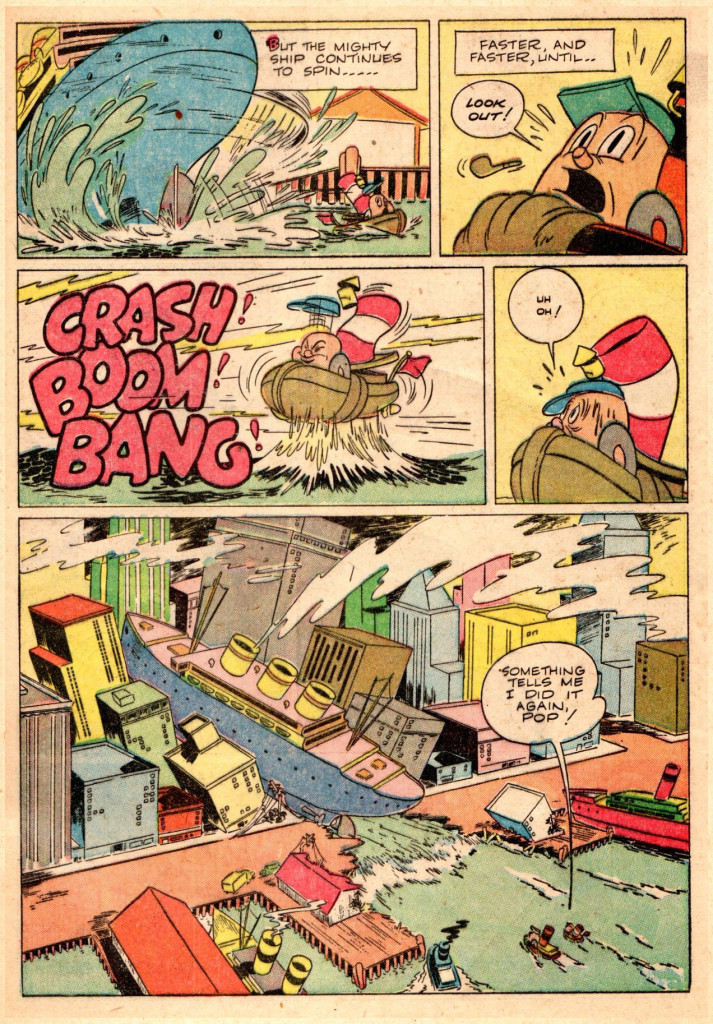 7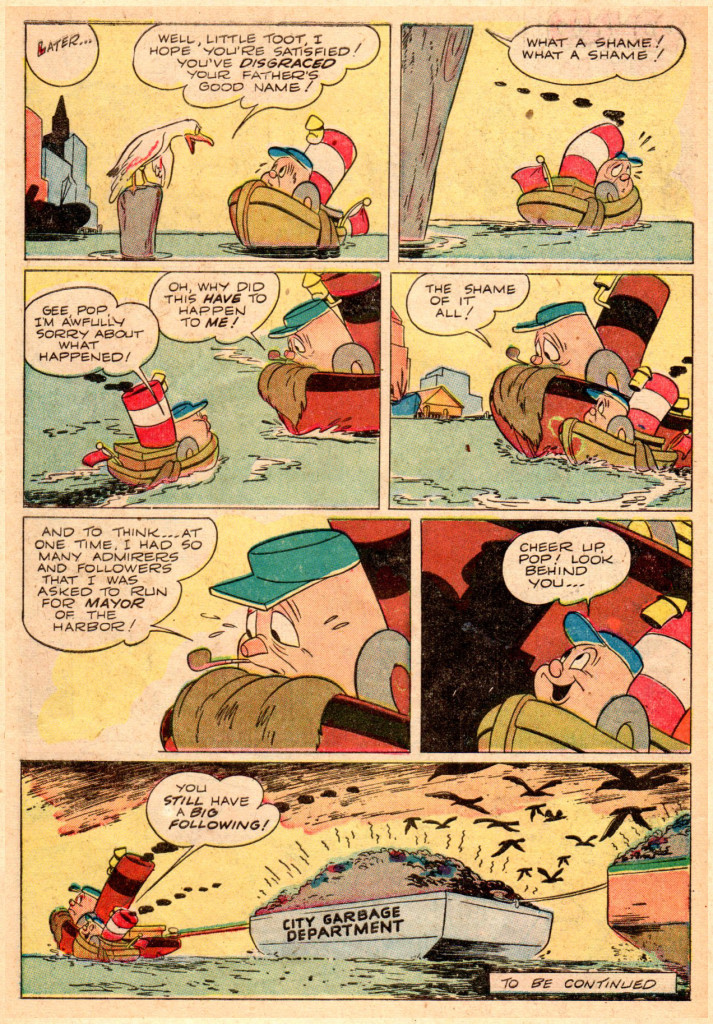 8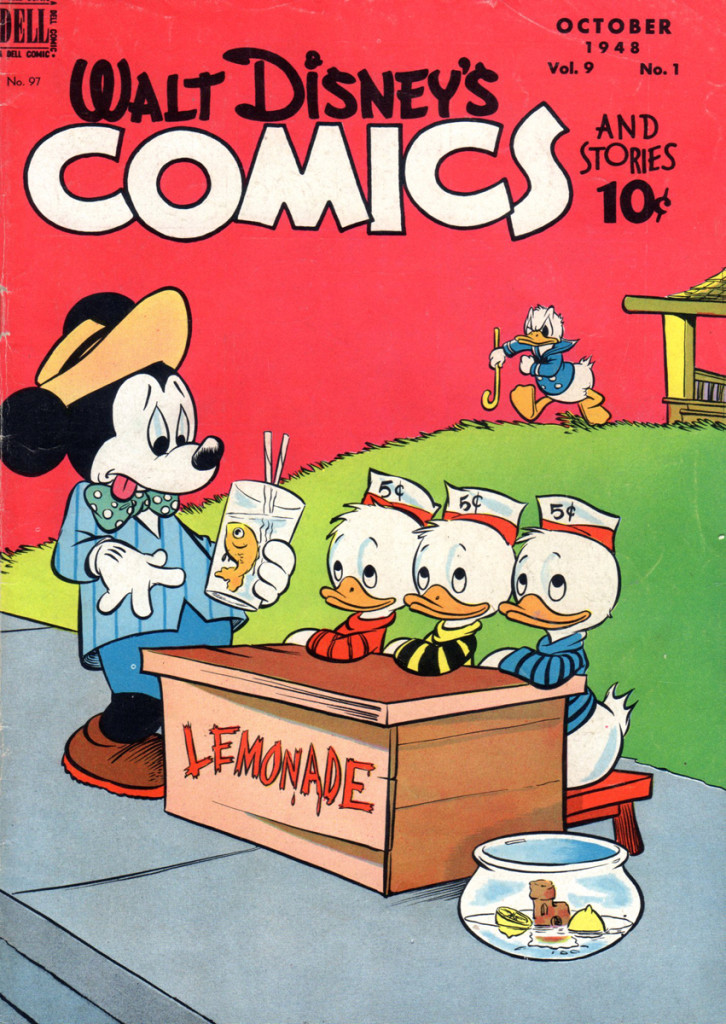 Cover part 2
Walt Kelly's cover for no. 97, love Mickey's duds!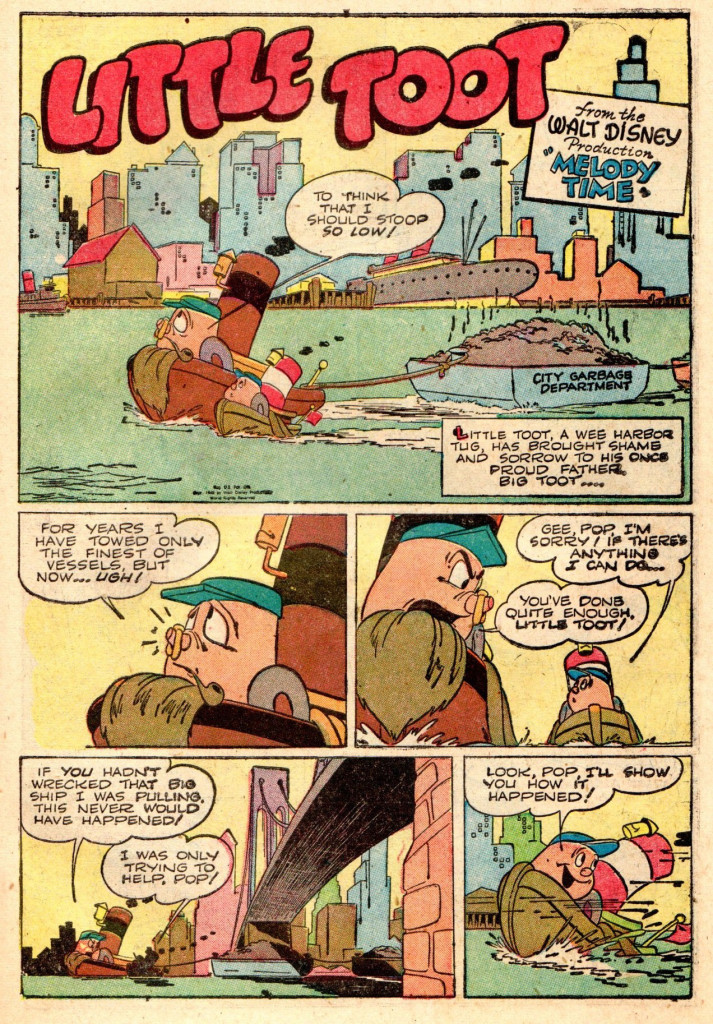 9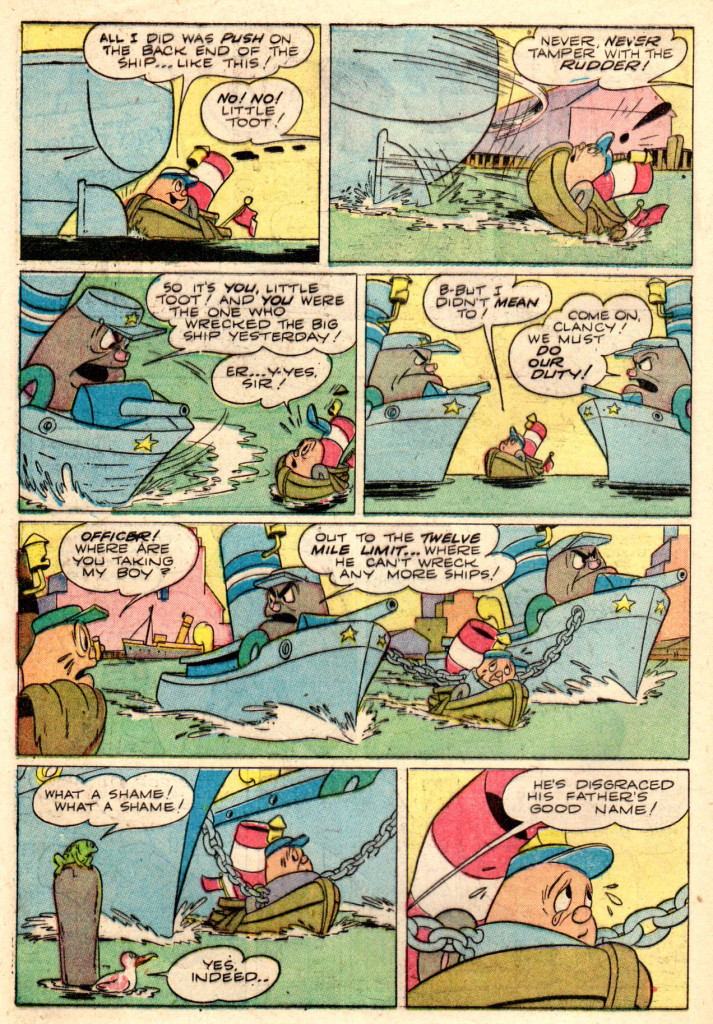 10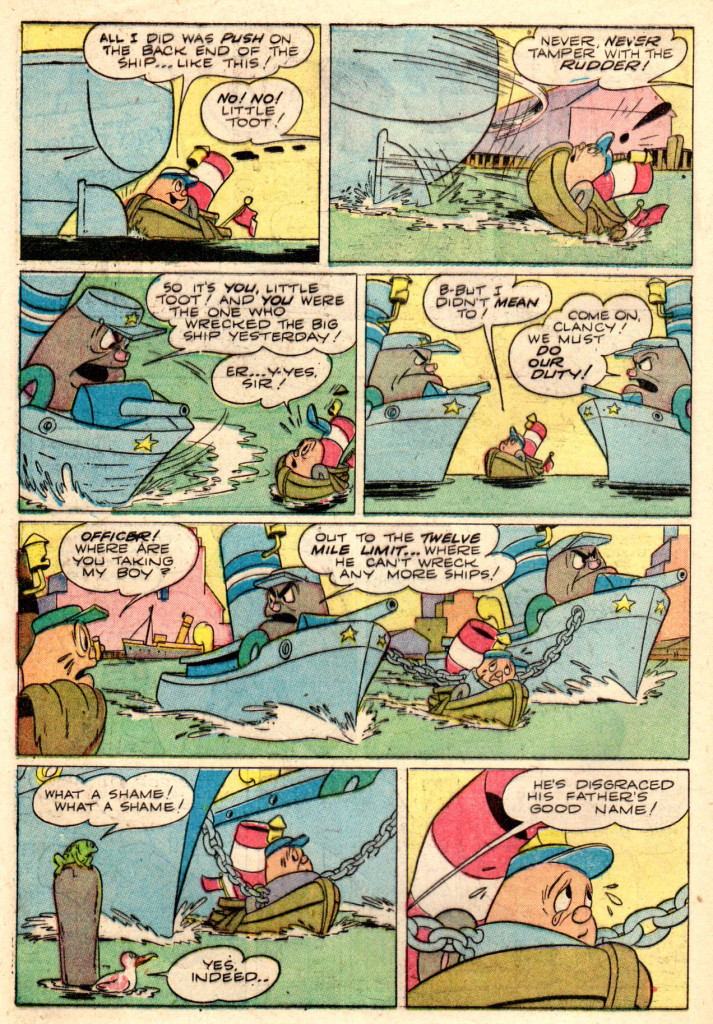 11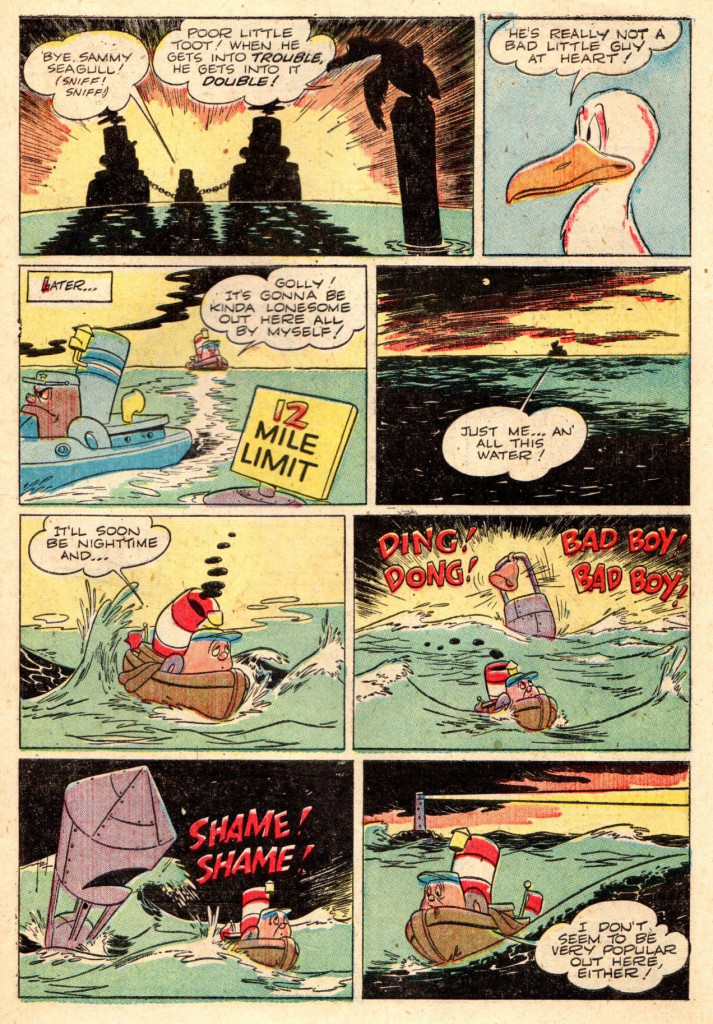 12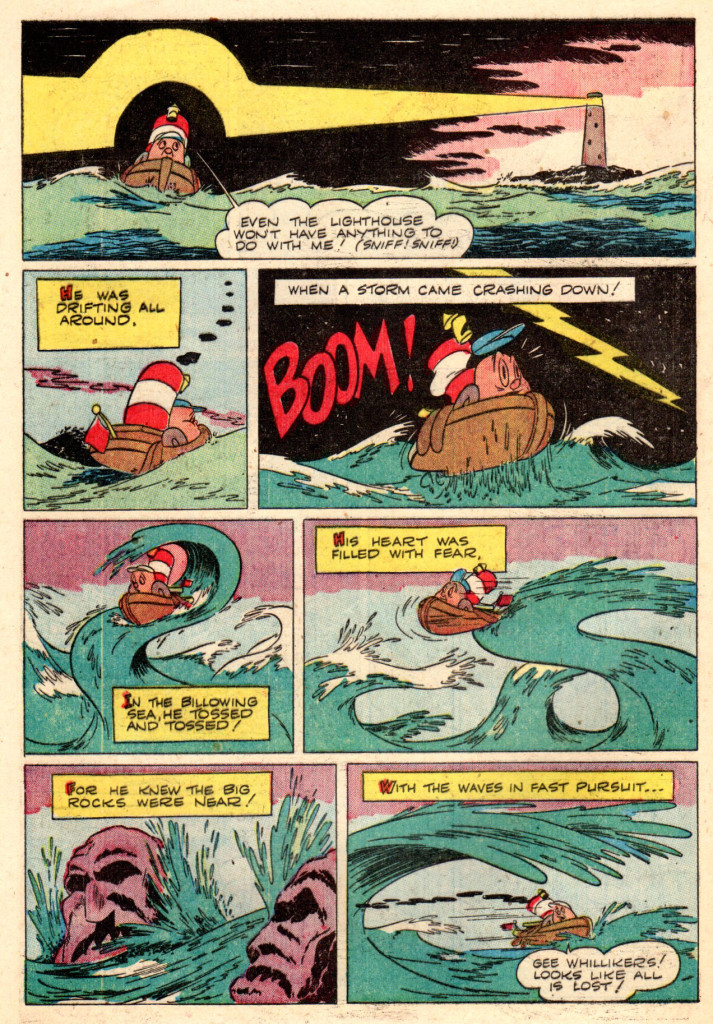 13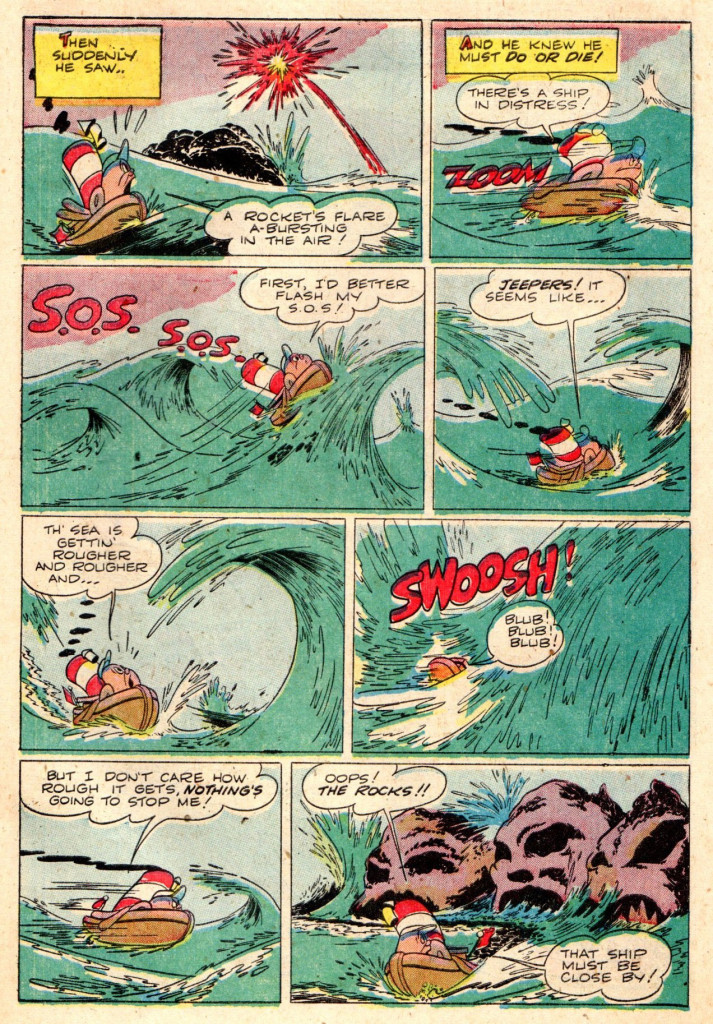 14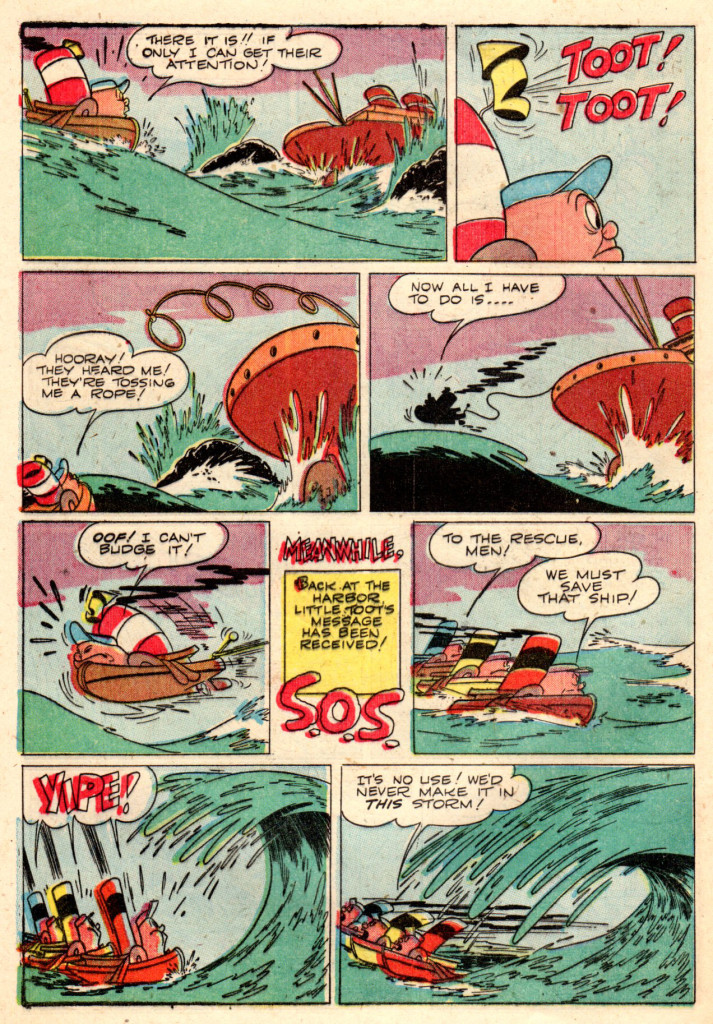 15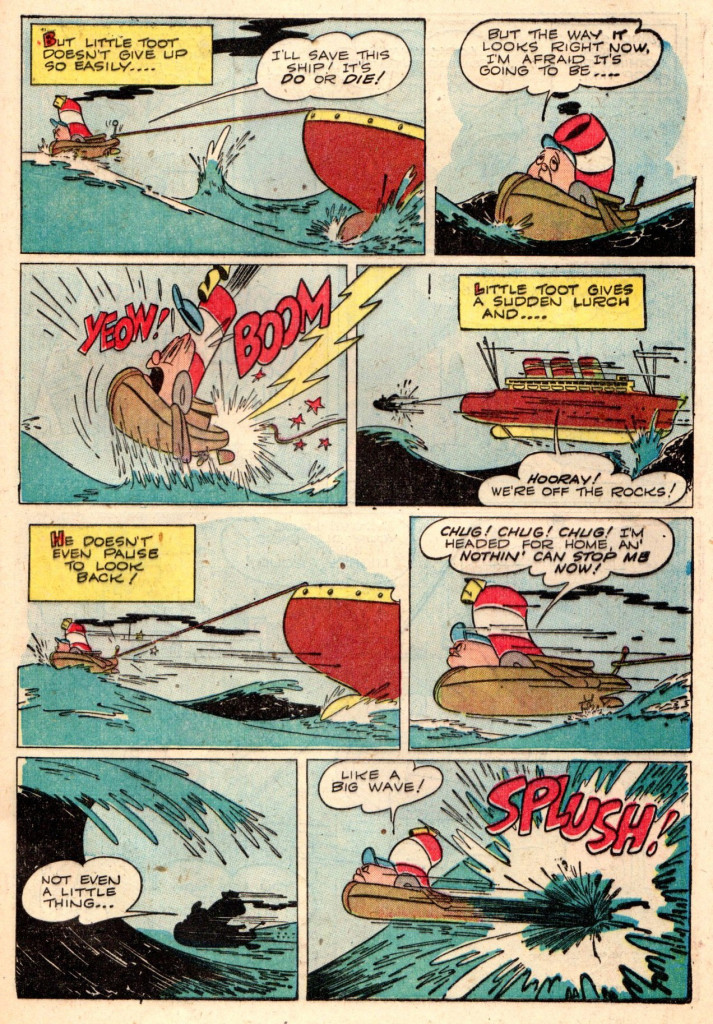 16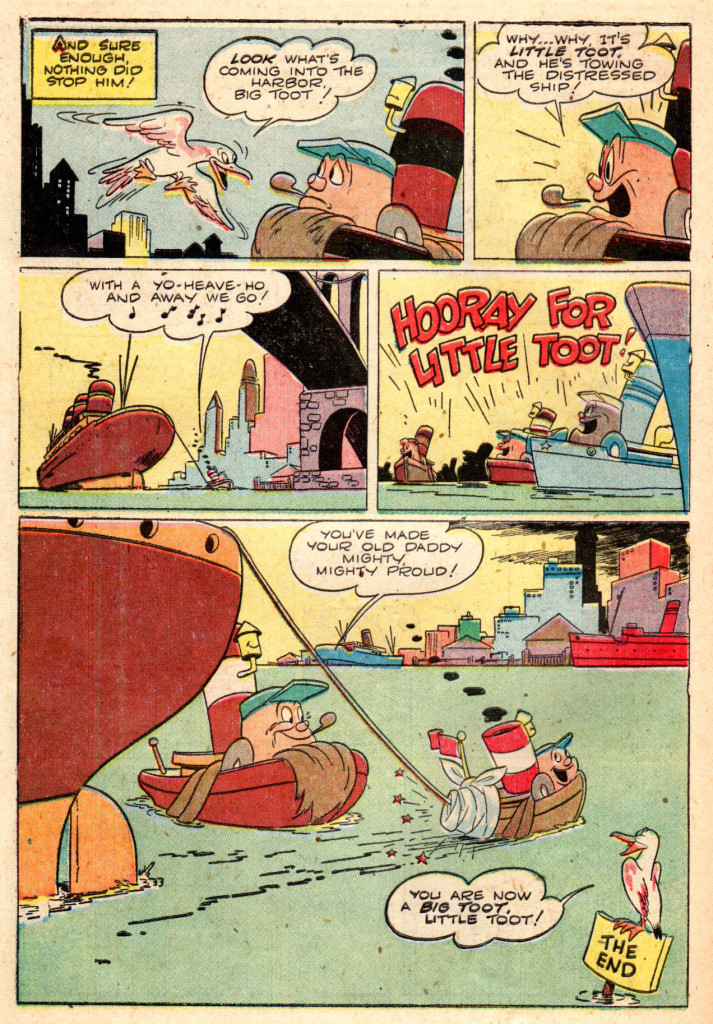 17

This is a sample of the artwork of Hardie Gramatky's watercolor art for the book, Little Toot.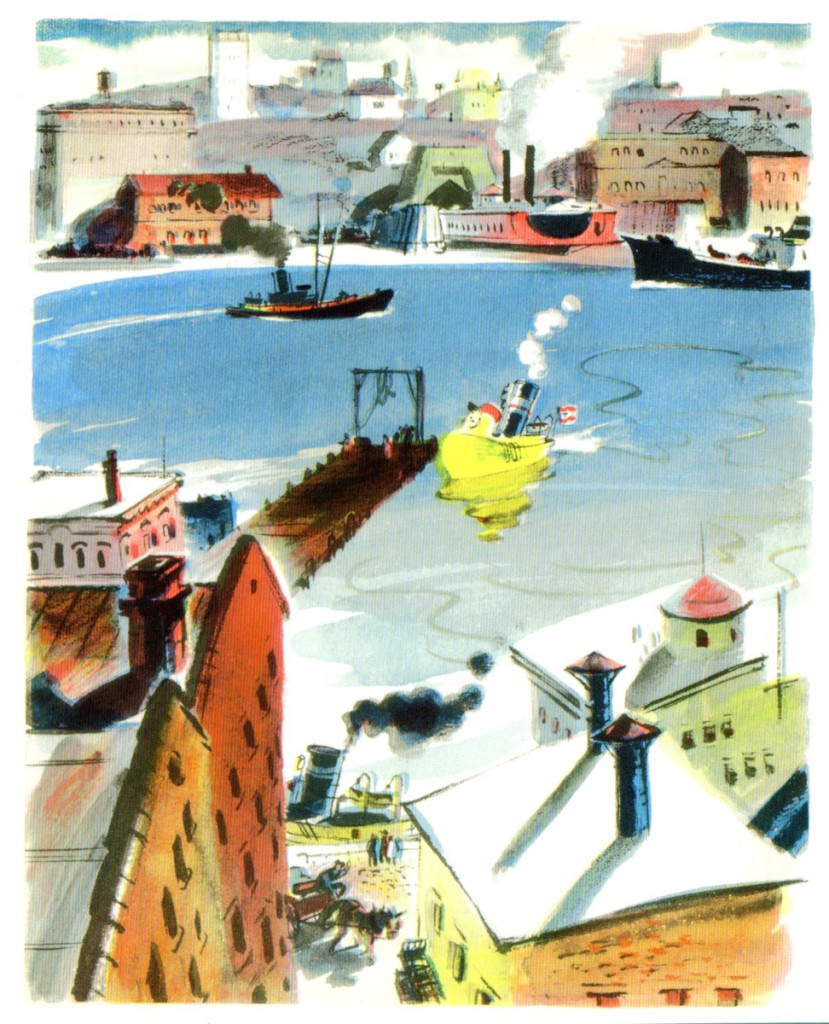 Little Toot
Leave a Reply