Animation Artifacts &Comic Art &Disney 05 Mar 2013 03:38 am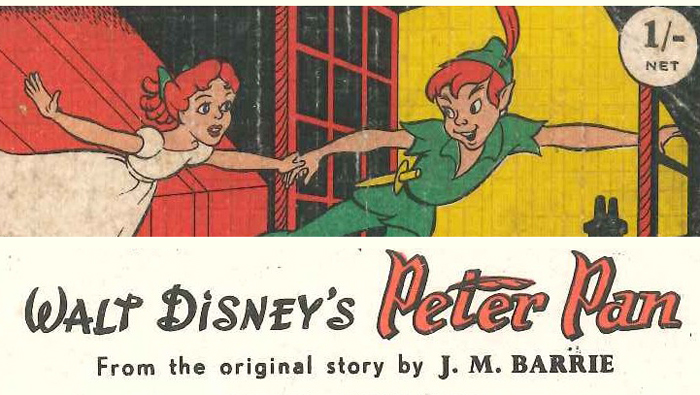 I received a wonderful email from Peter Hale. He wanted to send me this beautiful booklet adapting Peter Pan for children. What follows is Peter's letter accompanying the book.
Dear Michael

Following on from Hans Perk's recent drafts of Peter Pan, I thought you might be interested in this curious book, published in Britain in 1953.

Curious, not so much in it's format (15mm x 7mm, landscape, 2 staples on left
covered by cloth binding, and consisting of two panels per page with text beneath – Brockhampton Press produced a series of these, primarily featuring stories about Enid Blyton's "Mary Mouse", then "Jimmy and his Little Old Engine", and subsequently some other one-offs) but in the fact that although drawn in the style of the completed Disney cartoon the story sticks closer to J M Barrie's novelisation of the play (including building the Wendy House, Peter's rescue by the Never Bird, and Tinkerbell's drinking the poisoned medicine – see scans).

The story adaptation is by Irene Pearl, a children's writer whose other works
include a series of 'Nursery' classics – retellings of such traditional stories as Alice in Wonderland, The Snow Queen, Sleeping Beauty, etc. – in the late 30s, for publishers Hodder & Stoughton, and later, in the 50s and 60s, some original stories of her own.

I had wondered if the "Nursery Classics" series that Irene Pearl had worked on in 1938 might have included "Peter Pan", and if so whether the text might have come from it. A Google search revealed there had been a "The Nursery Peter Pan and Wendy", but that it had been 'retold' not by Irene Pearl but by May Byron, who hadalso done other books in the series. The Publisher was given as Brockhampton, rather than Hodder & Stoughton, but I think that might just be a cataloguing error.

The book was a one-off intended to capitalise on the release of Peter Pan (there are no other Disney books in the series as far as I know) so the adherence to the Barrie version, with its need for drawings not derived from the film, is curious – perhaps it was thought that the British would not accept Disney's deviations from Barrie in book form.

I do not know who the artist was. This version does not appear to have been printed in any other form.

I originally had a copy of this book as a child, but although I kept it for a long time it final got lost. I recently found another copy and have had the opportunity to regain my childhood!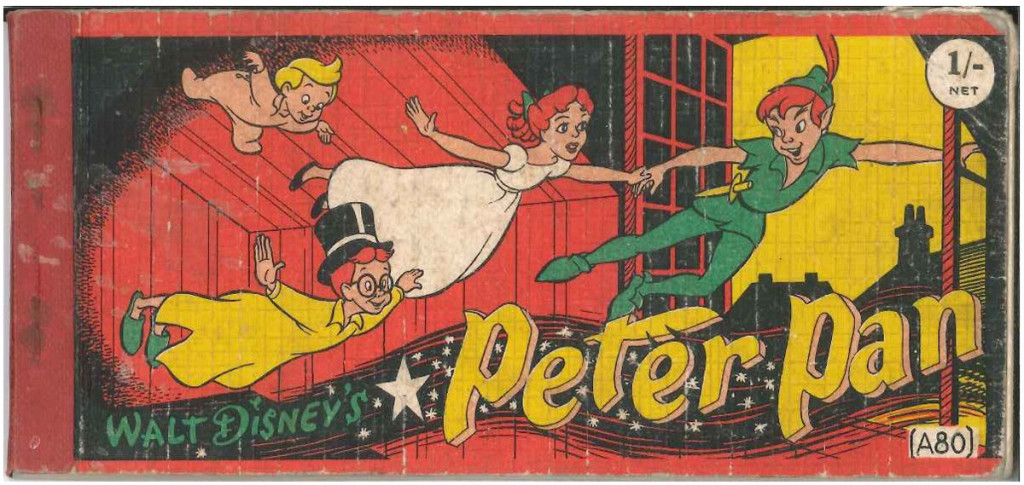 1

2

3

4

5

6

7

8

9

10

11

12

13

14

15

16

17

18

19

20

21

22

23

24

25

26

27

28

29

30

31

32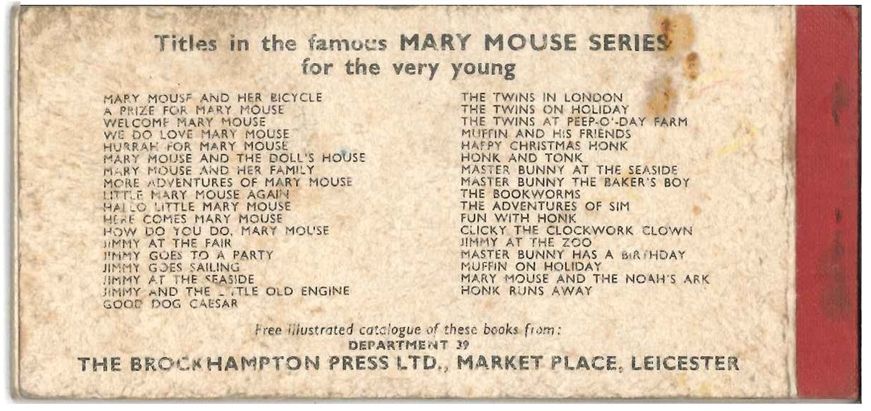 33
Many thanks to Peter Hale who took great care in scanning and preparing the material to present it all in its best possible light.
2 Responses to "a Peter Pan Strip Book"
on 28 Feb 2014 at 6:43 pm 1.Katie said …

Hello,

I have been trying to find out about this book for a while and came across your website. Do you know if there is any value to this peter pan book as I have got one exactly the same. Any info would be much appreciated. Thankyou
Leave a Reply