Errol Le Cain 31 May 2006 07:04 am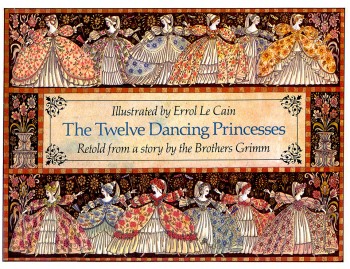 - Here are some of the illustrations from Errol Le Cain's book 12 Dancing Princesses. The book is a small beauty which I've treasured since its publication in 1978.
The illustrations are beautiful watercolors very much in Le Cain's style – full of style and character, rich in detail among the many characters depicted.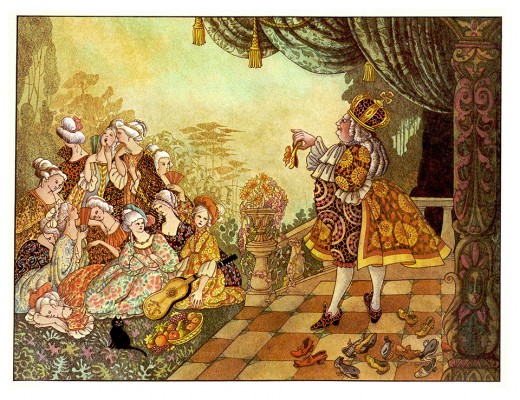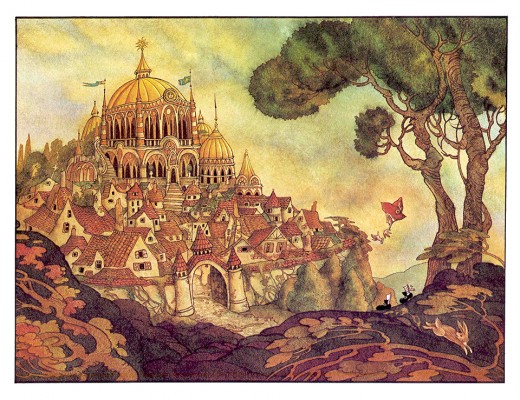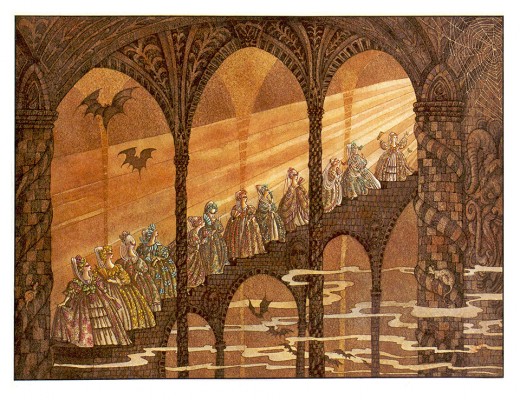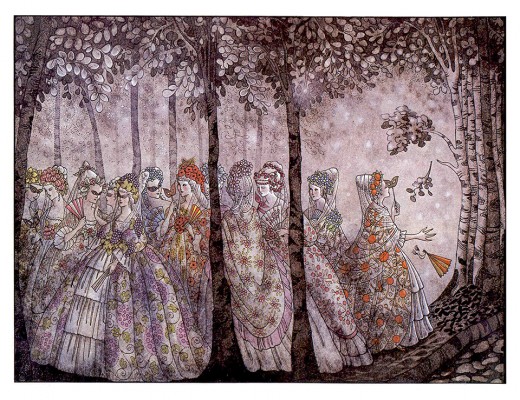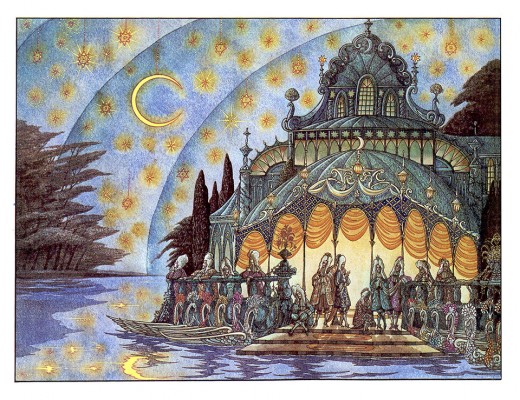 (Click on any image to enlarge.)
3 Responses to "Le Cain 12 Dancing Princesses"
on 31 May 2006 at 8:09 am 1.Stephen Worth said …

Interesting to compare to Kay Nielsen's classic illustrations for this same book.

Stephen Worth
Director
ASIFA-Hollywood
Animation Archive
http://www.animationarchive.org

on 31 May 2006 at 8:53 am 2.Michael said …

Yes, it is. Nielsen and Le Cain were two distinctive individuals in their art, both very styled and both oddly abstract. Both very different and beautiful.
Leave a Reply