Daily post 22 May 2006 07:17 am
- Coming Wednesday, May 24th, the Jacob Burns Film Center is presenting the films that were nominated for the Academy Award this past year.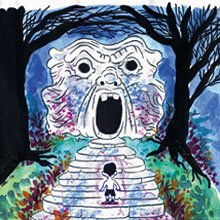 These include:
THE MOON AND THE SON: AN IMAGINED CONVERSATION (winner),
BADGERED,
9,
ONE MAN BAND, and
THE MYSTERIOUS GEOGRAPHIC EXPLORATIONS OF JASPER MORELLO,
Gary Becker, who photographed the winning film, John Canemaker's The Moon and The Sun: An Imagined Conversation, will be available to discuss the movie and its photography.
Go to the Jacob Burns Film Center's website for travel instructions.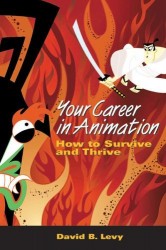 - David Levy, ASIFA East's President, has a new animation book about to hit the stands, and it can be preordered on Amazon for a discounted rate.
Your Career in Animation: How to Survive And Thrive is described as "an insider's guide to getting into that industry, staying there, and getting ahead."
David interviewed a number of animation professionals including: Al Brodax, Teddy Newton, Linda Simensky, Steven Hillenberg and 100 others (myself included).
It promises to be a handy guide to staying alive in a precarious industry. You'll have to check it out to see what I had to say.
One Response to "Oscar Nominees Again"
on 22 May 2006 at 4:52 pm 1.David Levy said …

Thanks so much for the posting, Michael. I dedicated the book to NYC, the birthplace of the animation industry. I was excited to write this book from our shared collective perspective as animation artists. It was a labor of love for the last year and one half. There will be a NYC book signing event and panel discussion announced soon.

Thanks for the support… and happy reading!
Leave a Reply