Commentary 16 Mar 2013 04:22 am
All a'Twitter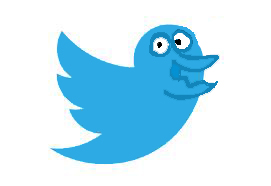 About a year ago I went onto Twitter. I registered and sent out a couple of of Tweets. Nothing earth shattering; I was just in exploratory mode. Then, in the past year or so I've sent out a few more notes via Twitter and, actually, I saw little change in my life. I wasn't even sure who these Tweets went out to nevermind whether they actually went out.
Then for some reason, this week I was there tweeting away and thinking I may have suddenly got the idea. I'm trying. Now I'm posting comments pretty regularly trying hard not to promote my wares. I'm also looking for other people to follow. For some reason I get a million tweets from John Cusack. His stuff is all over the place; he probably has a dozen people writing for him. I'm more interested in real people and real conversations that last a full 140 characters.
This Internet, she is a crazy thing. I'm just trying to harness the material coming out of my computer. I'm at:
@MichaelSporn, naturally enough.
___________________________

Danny Boyle Speaks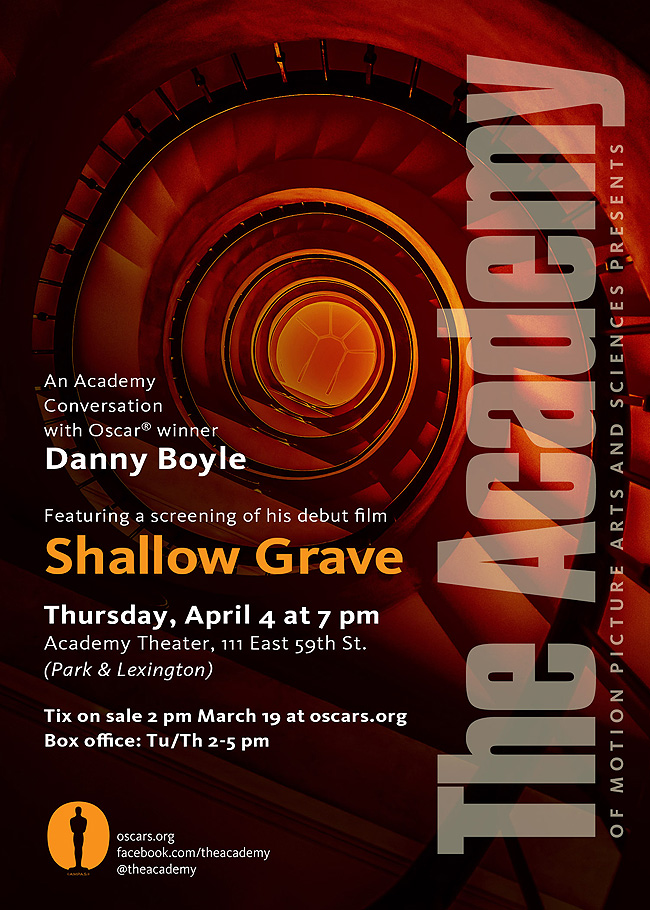 On April 4th, the MPAcademy in NYC will host a chat with film director, Danny Boyle, at the Lighthouse Theater, 111 East 59th Street, off Park Avenue. Boyle's latest film, Shallow Grave will be screened, and it will be followed by the conversation with the director.
Tickets will go on sale at 2pm on March 19th, will sell to the public so will go quickly. The price is $3.00 for Academy members and students and $5.00 for general public. Reserve your tickets now.

___________________________

Poppy Hill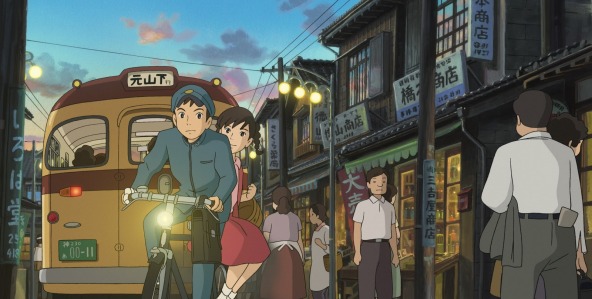 The NYTimes interviews Goro Miyazaki in advance of the debut of his feature, From Up On Poppy Hill done in collaboration with his father, Hayao Miyazaki.
The film premieres at the IFC Center in New York as part of this weekend's Children's International Film Festival. (Go to the IFC link for the scheduled times.)
A.O.Scott reviewed the film for the NYTimes on Friday. ". . . a lovely example of the strong realist tendency in Japanese animation. Its visual magic lies in painterly compositions of foliage, clouds, architecture and water, and its emotional impact comes from the way everyday life is washed in the colors of memory."
Go here for another story about the film in the NYTimes.
___________________________

Adam & Dog Bgs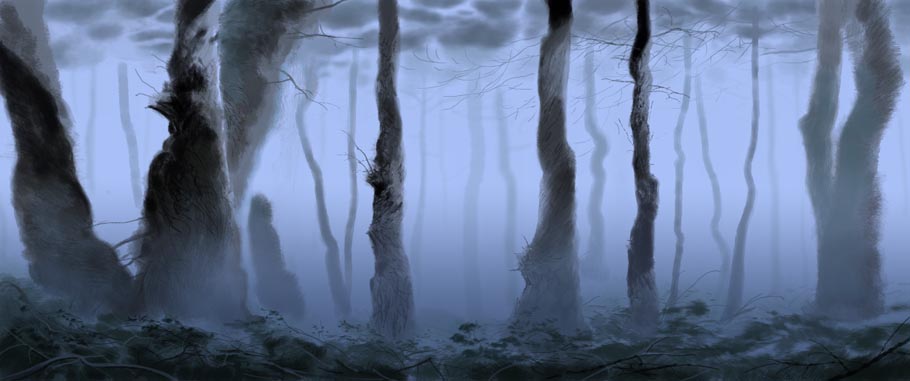 Cartoon Brew directed us to a link that offered a gallery of Bg paintings by Minkyu Lee from his Oscar nominated short, Adam & Dog.
Minkyu, you've gotta say that "his Oscar nominated short" sounds pretty great,doesn't it? It'll be there for the rest of your life.
Lee worked nights on this short while working days on Winnie the Pooh and Wreck-It Ralph. I don't remember ANY art in Wreck-It Ralph that was at all comparable.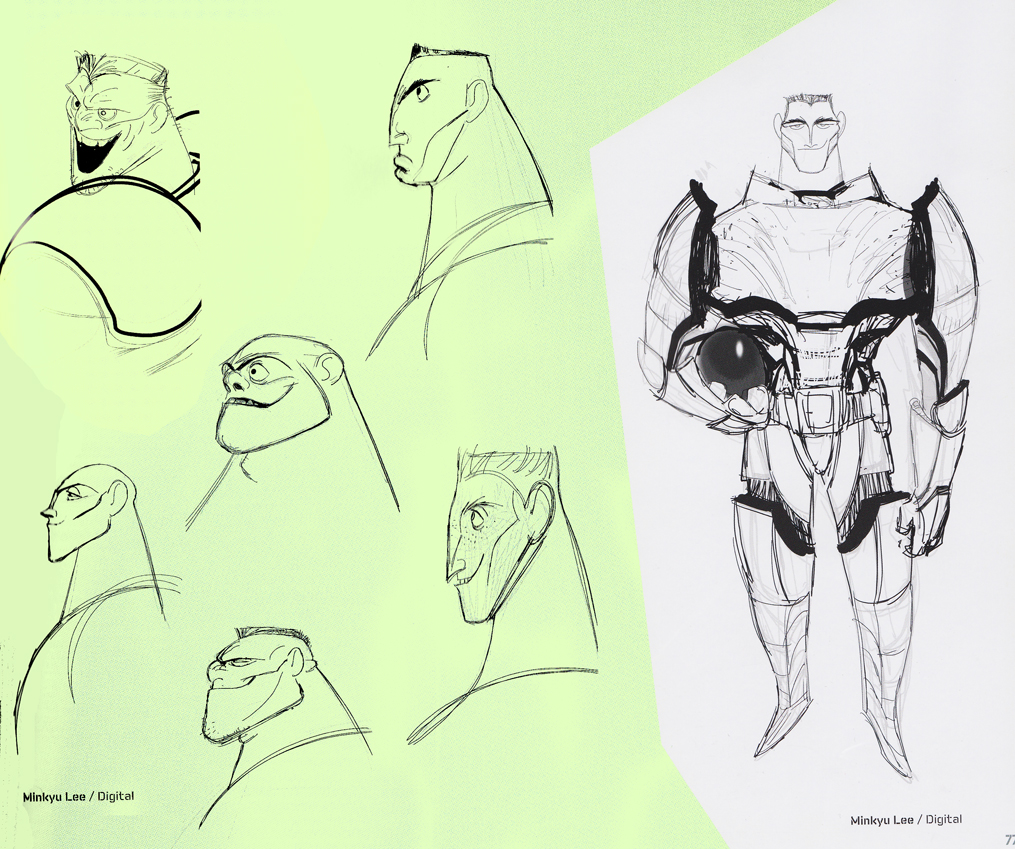 The day job.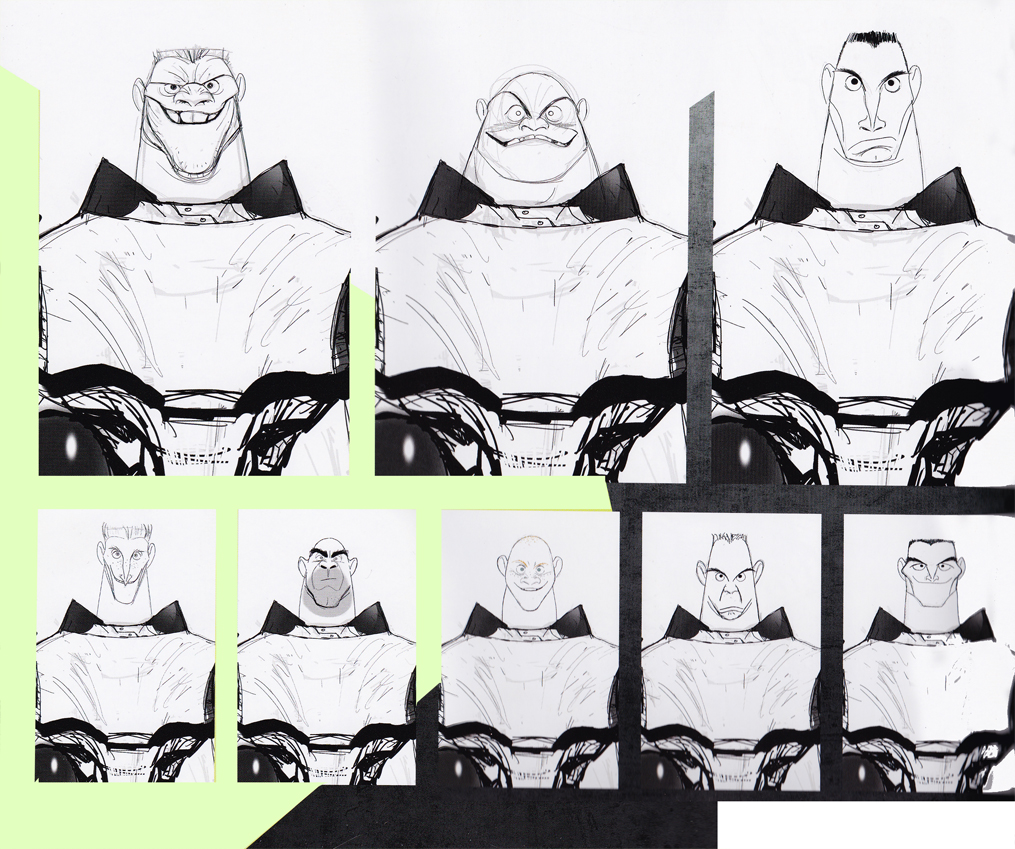 Models for "Wreck-It Ralph."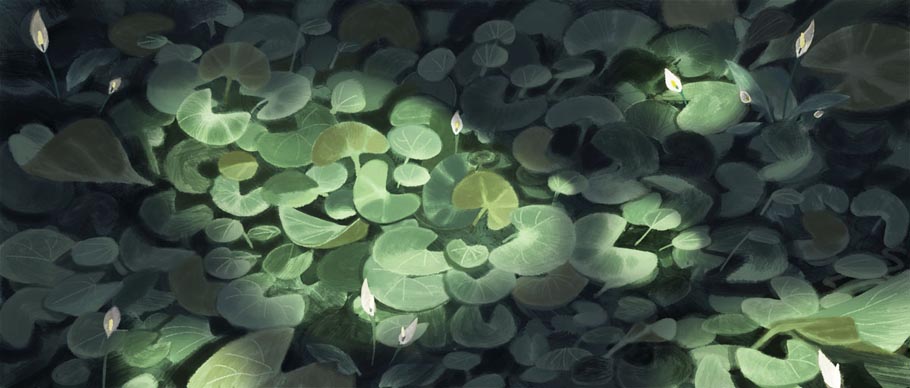 After hours work for "Adam & Dog"
___________________________

Dale Robertson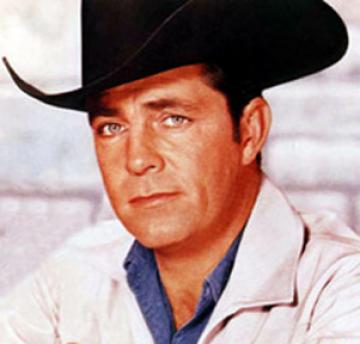 Dale Robertson died Feb 27th. He was a young TV cowboy star of the late fifties. He was starred in TV's Tales of Wells Fargo and Death Valley Days. One film not on his obituary is the one animated film that he did a VO for and acted as the "presenter". The Man From Button Willow was produced by Phyllis Bounds Detiege and directed by David Detiege. (Phyllis Bounds Detiege was a painter on Dumbo who eventually married Milt Kahl from 1968-78. She was also the niece of Walt Disney's wife, Lillian. Apparently she was married to David Detiege during the making of this film.)
It includes some great animation voices like Disney regular, Verna Felton, Edgar Buchanan, Pinto Colvig (Goofy), Clarence Nash (Donald Duck), and Cliff Edwards (Jiminy Cricket).

.
In honor of Mr. Robertson, I post the entire film here.
___________________________

FollowUp – Kickstarter Successesss
Something I hate about watching the TV news is that you rarely find out how stories end. A guy gets hit by a car, a dozen people saw the accident as the car took off, if you have any information to add, call this number. Yeah, and you never hear about it again. Or maybe there's one of those little boxed stories on page 42 of your local newspaper. But the rascal headline has come and gone, and you don't get the climax to the whole story.
So Kickstarter campaigns have completion dates. We know that Bill Plympton made his money on Kickstarter and can finis his film – Yeah!
We know that Signe Baumane made the money she needed on Kickstarter and can finish her film – loud YAYYY!
I had to return to find out what happened to Ralph Bakshi. He had that campaign trying to raise $165000 for his Last Days of Coney Island campaign. You know what! He did it; Ralph raised $174,195 – YAYAYAAAAA! Oh happy days, now maybe we'll see some new Ralph Bakshi shorts. I'm going to be looking for them. It really excites me.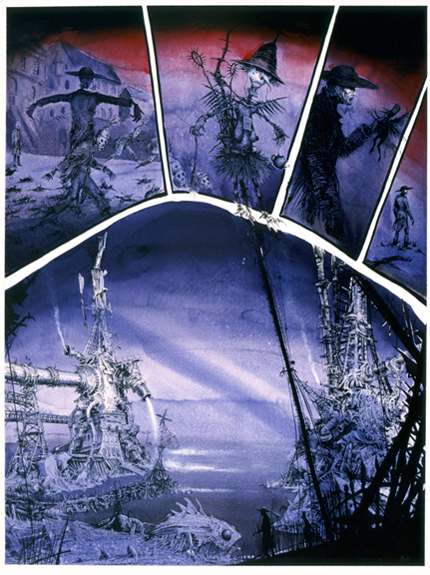 The best part is that Ian Miller will be doing
design and artwork for Ralph's shorts. Boy, will
I be looking for his short films.
Last, but surely not least, is John Kricfalusi. He raised $136723 on Kickstarter with his bid to raise $110000. HOOOOOray! One more time . . . HoooooRAY! More cartoons to be looking for. I love some of the experiments John K. was doing with animation, and I hope he takes those experiments and expands on it. This can only help 2D animation.
Don't you ust love it.

___________________________

Classical Animators Left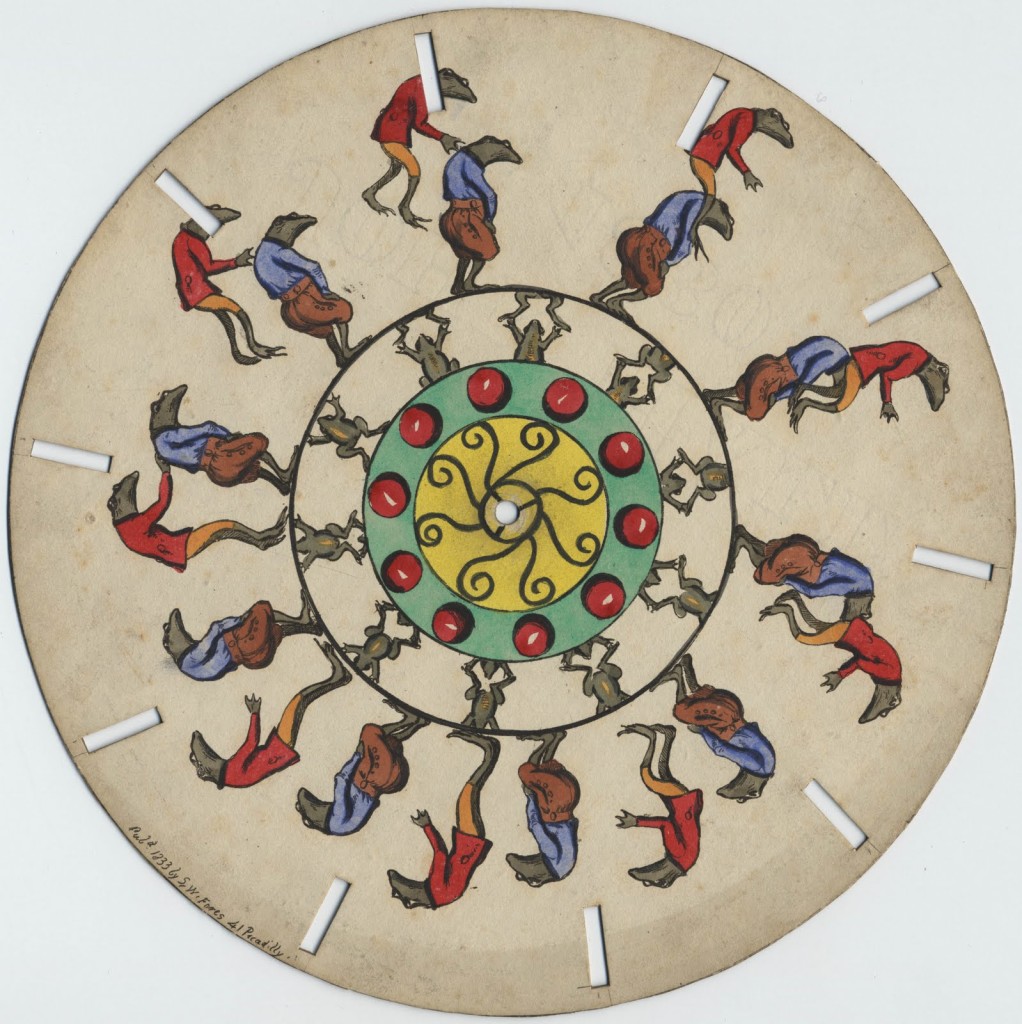 Today, I met an old friend who was visiting New York form LA. We exchanged a lt of stories and comments, of course, about what's going on. He asked an odd question. Who's left in New York that does "classical animation?" I could only think of Ed Smith in his 90′s. Maybe Doug Compton. There are a couple of older animators, but they're, for the most part, not working.
That's about it of the people I know. I could've said, me, but that seems a bit desperate to me. The fact of the matter is that there isn't much call or use for 2D classical animation in New York. There's the ToonBoom/Flash kind of work, but that is surely not what anyone would consider full, classical animation. As a matter of fact, my friend, realizing the answer was one out of desperation, said that HE did classical animation. I had to point out that he was no longer a New Yorker and that there were undoubtedly plenty of people in LA that did the rich, old-style of animation. This is the style that even Disney rejects. If there is any of it anymore, it can't be long-lived.
Animation is going through a rough spot. There are probably more puppet animators these days than 2D classical animators. At least that's the way it seems. There were three puppet films among the 5 nominees for feature animation; there were no 2D films nominated. It's sad, but isn't the handwriting on the wall?
9 Responses to "Bunch of Things"
Leave a Reply