Animation &Commentary &Hubley 24 Dec 2005 08:47 am
Whenever I feel a bit dull creatively, I force myself to think about a Hubley film or two, and that often helps. I worked with the Hubleys for a number of my impressionable, early years (I had found them as film makers much earlier – I was 16). Oddly the films done before I worked with the duo are more inspiring to me.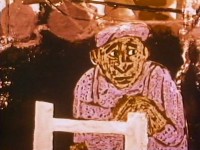 A site which helps revitalize some of my memories of their films is: Independent Spirits . It was developed in conjunction with a documentary film, also titled Independent Spirits, by director Sybil DelGaudio & producer Patty Wineapple. All of the work of the Hubleys is featured. Though the site is a bit outdated, it does offer lots of accurate information and stills. It also gives information about the documentary.
One Response to "Hubley Pick-me-up"
on 25 Mar 2010 at 10:32 am 1.Alisha Jungels said …

Your blog is excellent. I'm really excited and longing for your next post. Hopefully I will get it this week. Really appreciate this post especially. It's tough to sort the good from the bad these days, but I think you've pushed the right key! Do you accept guest articles here? I would love to share a one or two articles here.
Leave a Reply