Books &Illustration &Layout & Design &repeated posts 07 Apr 2013 05:01 am
- When the film Animal Farm was released, a tie-in book was published which republished George Orwell's novel with line drawings from the film by "Joy Batchelor and John Halas."
It's probable that Joy Batchelor did illustrate the book. On a recent post, Rudy Agresta remembered Vivien Halas discussing her mother's illustrating it in the book Halas & Batchelor Cartoons. I haven't found that passage in Vivien's book.
The animated film was produced by Louis D. Rochemont Associates in 1955 at a studio they set up in Stroud, Gloustershire in England. The studio was formerly the home of the Anson-Dyer company and GB Animation wherein ex-Disney veteran, David Hand, made his short films for Rank.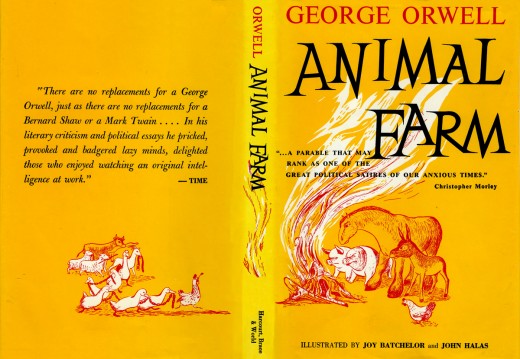 This is the book's dustcover._________________________ (Click any image to enlarge.)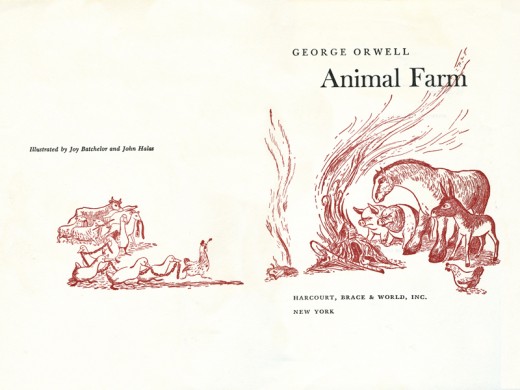 This is the double/title page.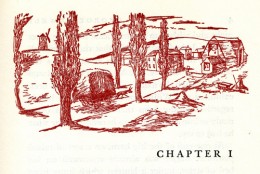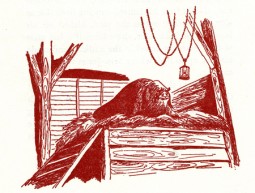 Each chapter has its own heading, and there are usually one to two stills within the body of each chapter.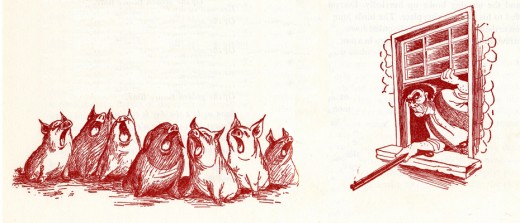 Some of the illustrations, like this one, spread across two pages under the type.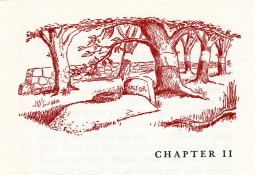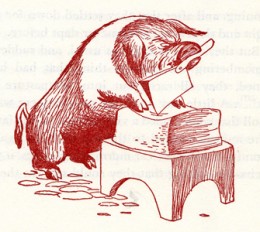 For those of you unfamiliar with this story, it tells the tale of a farm wherein the animals are mistreated.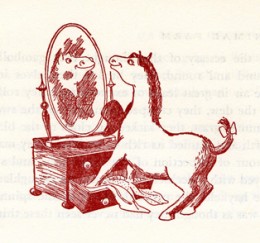 Under the guidance of the pigs, the animals take over the farm and create an animal collective.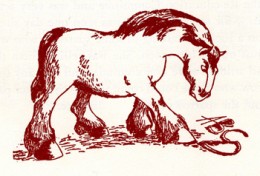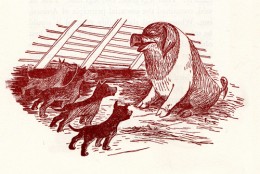 However, the pigs grow lazy and do less of the work as they take charge of the others.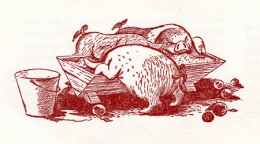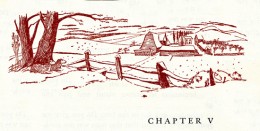 They eat more than their share of the food and mistreat the animals who do the greatest amount of work.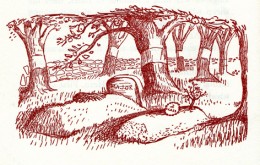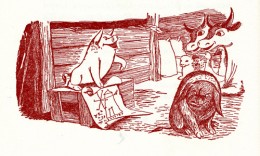 As animals begin to die under the guidance of the lazy pigs, there is some grumbling among the masses.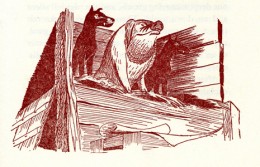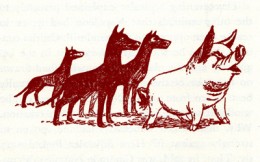 The pigs dominate and rule with a heavy hand.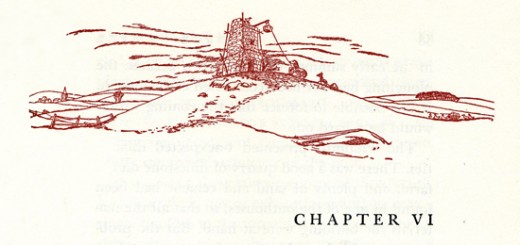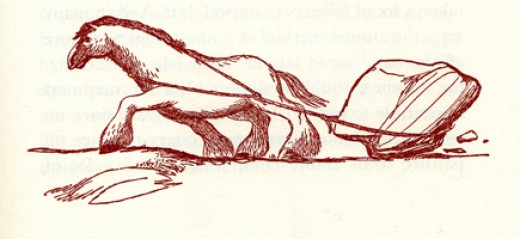 Boxer, the horse, is the figure of strength and symbolically the real leader of the animals.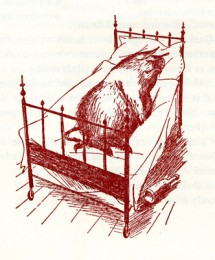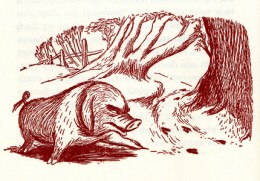 The pigs move into the farmer's house and become little more than a replacement for "man".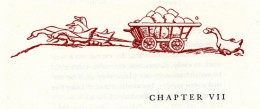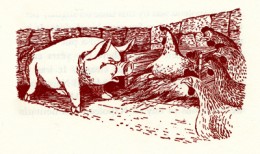 Many animals take the lead of Boxer and try to do their share, while the pigs fight for the lazy leadership.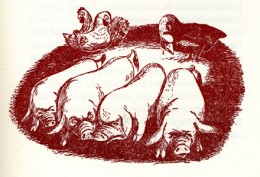 The pigs push Boxer to the limits and use the dogs as their personal guards and force their will on the others.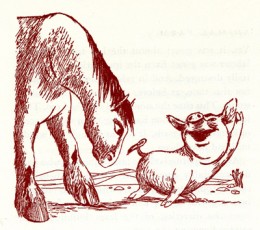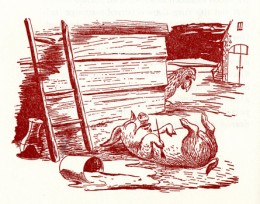 Boxer grows ill as the pigs grow lazier.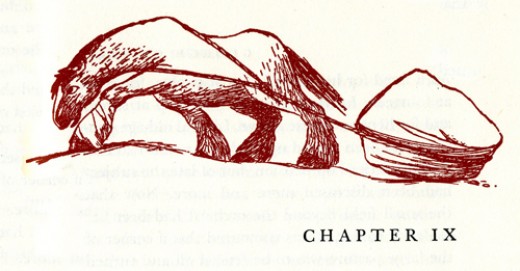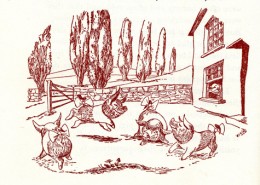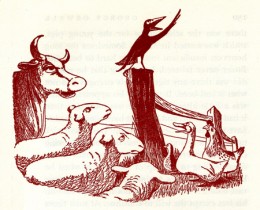 The lazy pigs celebrate their success. Animals hear gossip about the humans planning a charge to take back the farm.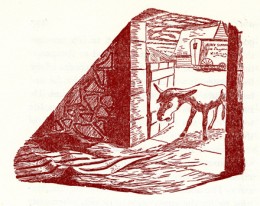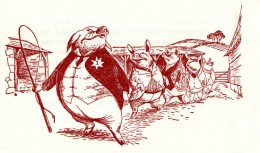 The weakened Boxer, no longer useful to the pigs, is sold for glue.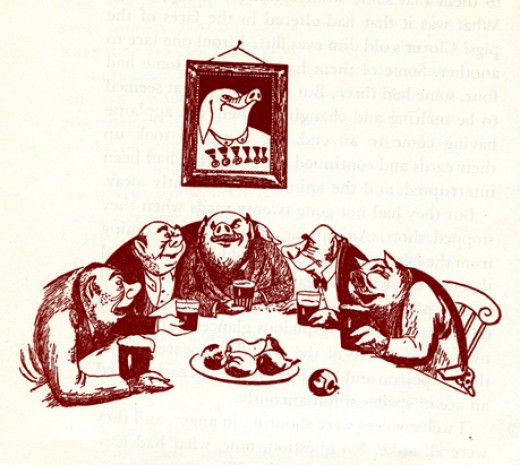 Eventually the humans return, and in some eyes of the animals they blend with the pigs.
The line illustrations do a nice job of representing the film. They're also quite consistent.
_________________________
You can watch Animal Farm on YouTube by going here.
10 Responses to "Joy Batchelor's Animal Farm – recap"
Leave a Reply