Animation Artifacts 28 Jul 2006 07:32 am
- I have a large number of layout drawings from some of the Batfink episodes. I have these listed as being drawn by Dave Tendlar, but I won't guarantee that. Some of the drawings are good. I believe this episode was called "The Thief From Baghdad" done in 1967.
The layouts don't give too many poses for any setup, however there weren't too many poses in any of the films. So, they're probably all here. Undoubtedly, this show would have been done in Flash had it been done today, and it probably would have suffered. Unfortunately, the quality wasn't very good, so it really wouldn't have mattered.
Years before the racism of Letterman's Spellbinder, this show went farther. Arab and Japanese stereotypes didn't seem to matter back in the 60′s when political correctness didn't exist.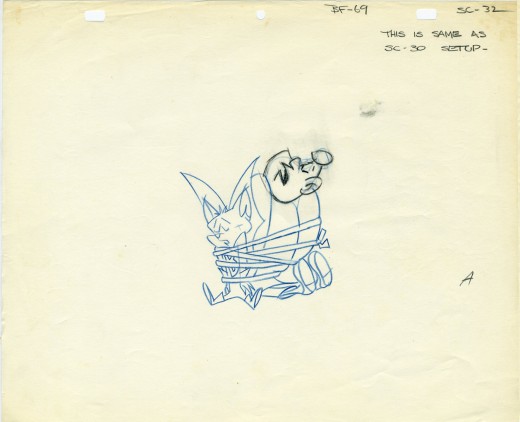 (Click on any image to enlarge.)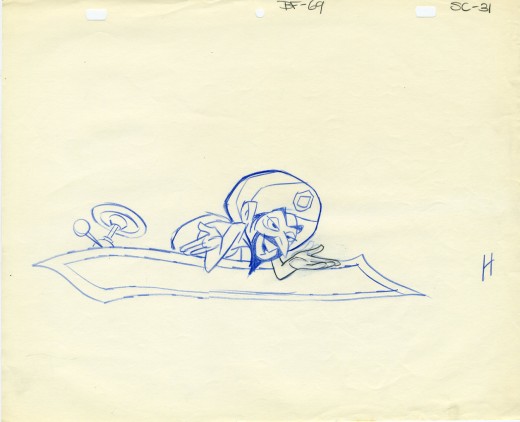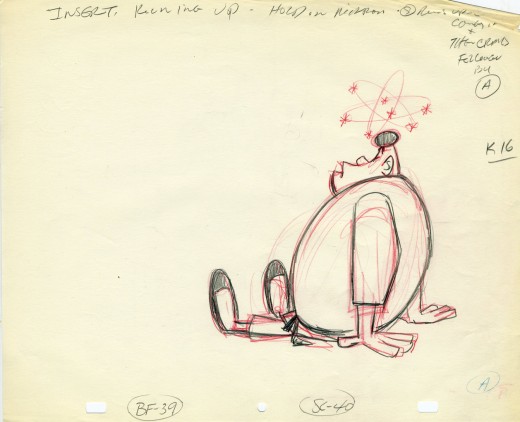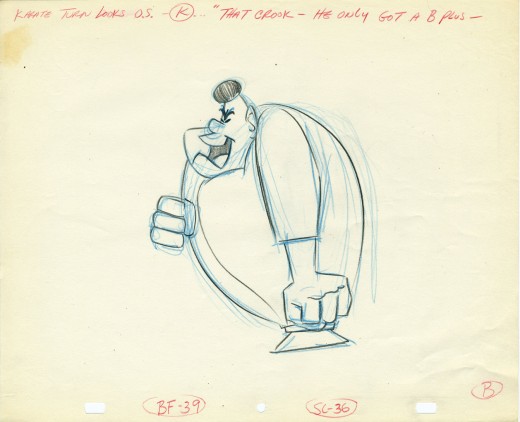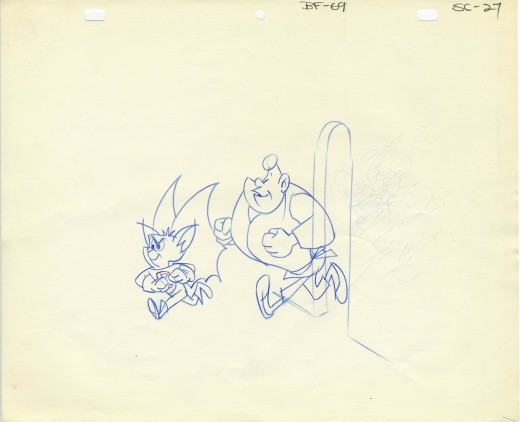 One Response to "Batfink"
on 16 Apr 2014 at 9:38 pm 1.Valerie said …

I have been trying to find more drawings from the Batfink cartoon show. The internet doesn't have much to go on. If you do have more, could you PLEASE post them? I really like this show, and would like to see more production art like what you have above. Great site!
Leave a Reply