Bill Peckmann &Books &Comic Art &Illustration 03 May 2013 05:51 am
Lately I have been seeing a lot of theater, from the British musical, Matilda, to my wife, Heidi's sweet and loving adaptation of Sondheim's Into the Woods. From Odet's dark and difficult The Big Knife to so many numerous others, recently. There have been great highs and mediocre lows, both sets of shows get my excitement level high and challenges me to think key thoughts on direction, acting, music, sets and costumes.
How interesting for Bill Peckmann to send me some caricatures off the walls of Sardi's restaurant where I'd eaten just a few nights back, and Bill reminds me strongly of the evening. This just after hearing, last night, Baz Luhrman and wife, Catherine Martin, talk about their very theatrical film, The Great Gatsby. It made for a rich and notable program. Film and theater and animation are all so intricately entwined and wonderfully connected. We need to admit it and salute these connections more often.
How wonderful for me and how grateful I am to Bill Peckmann for sharing images from the walls of Sardi's restaurant in New York. The celebrated celebrity caricatures directly off the walls of that restaurant are all wonderful. So easy to identify the images, so beautifully defined his style which doesn't define the drawings but blesses them gently. All of these drawings in this book are by cartoonist/illustrator, Don Bevan. I didn't need to refer to the book to identify the celebrity for the caricature in the blog. I'd say that's a sign of a good caricaturist.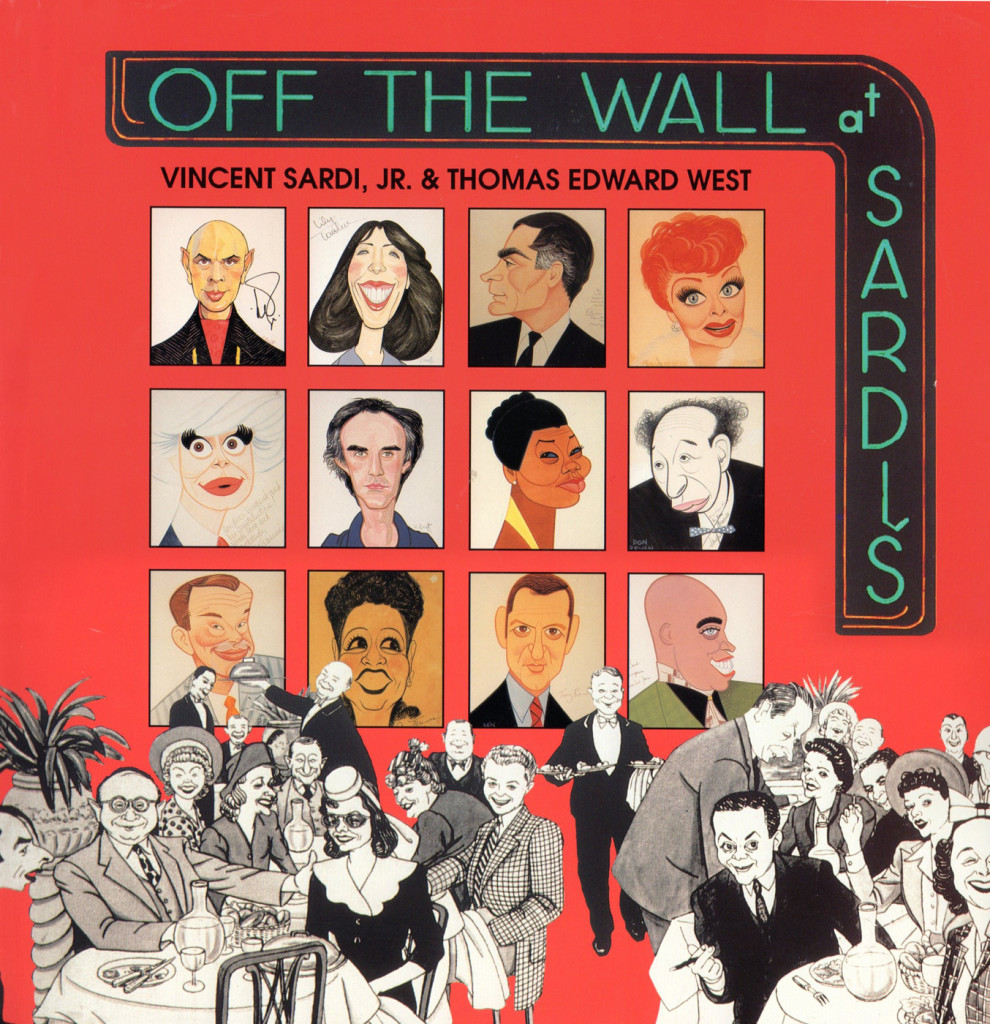 The book's cover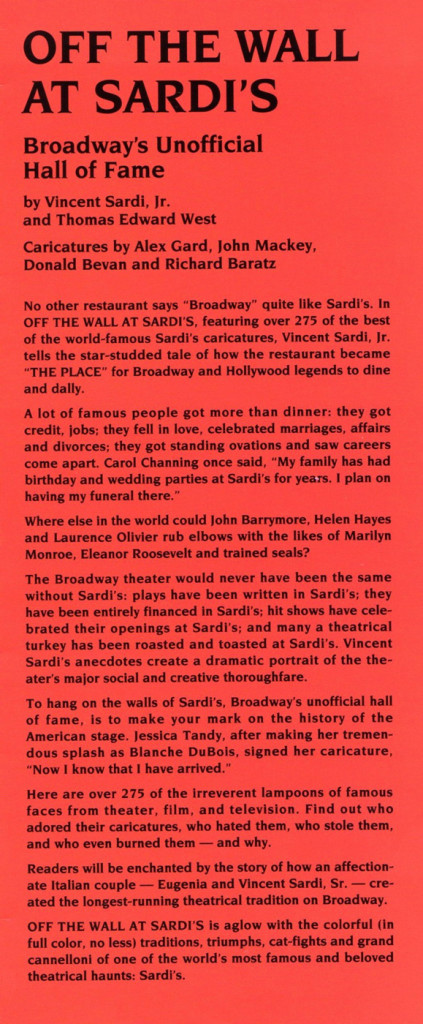 The inner flyleaf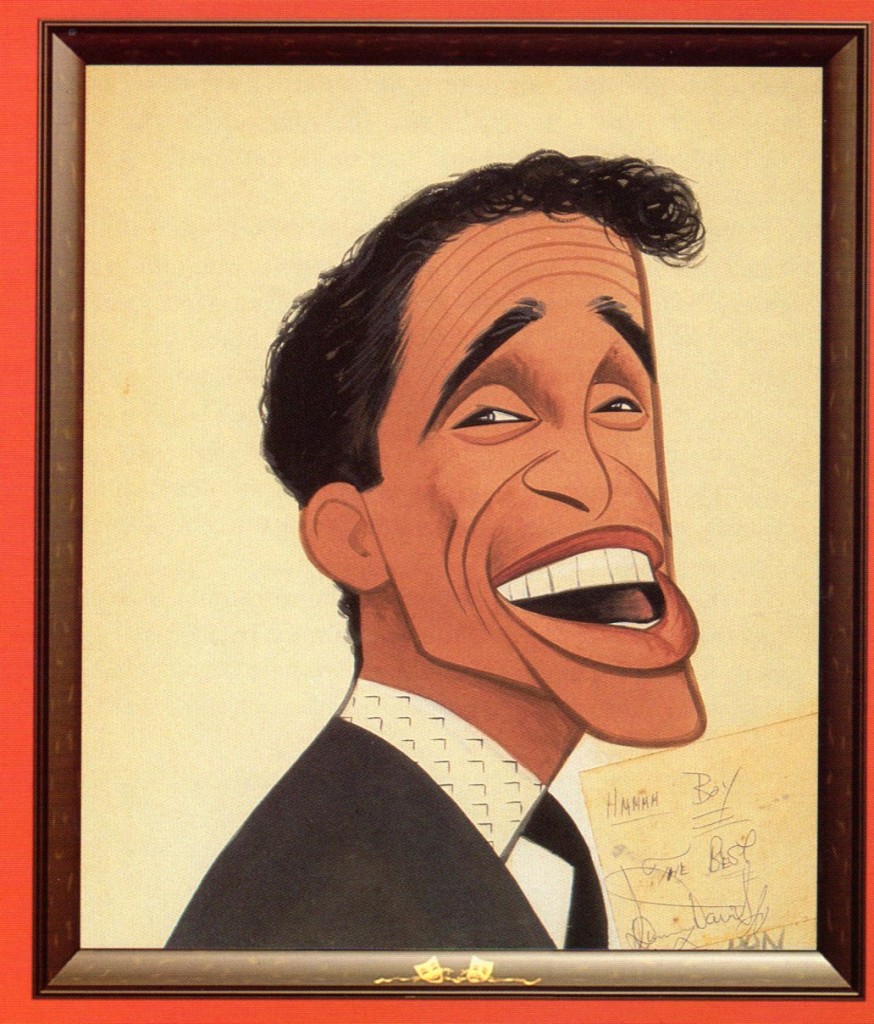 1
Sammy Davis Jr.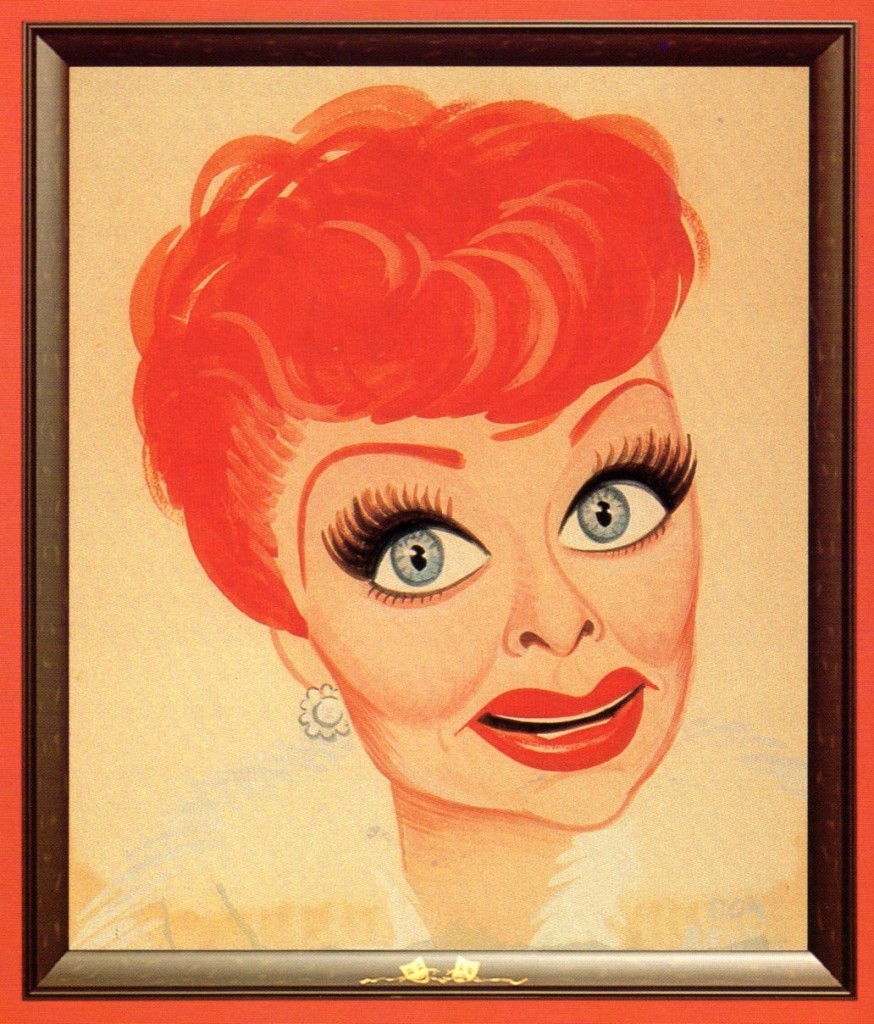 2
Lucille Ball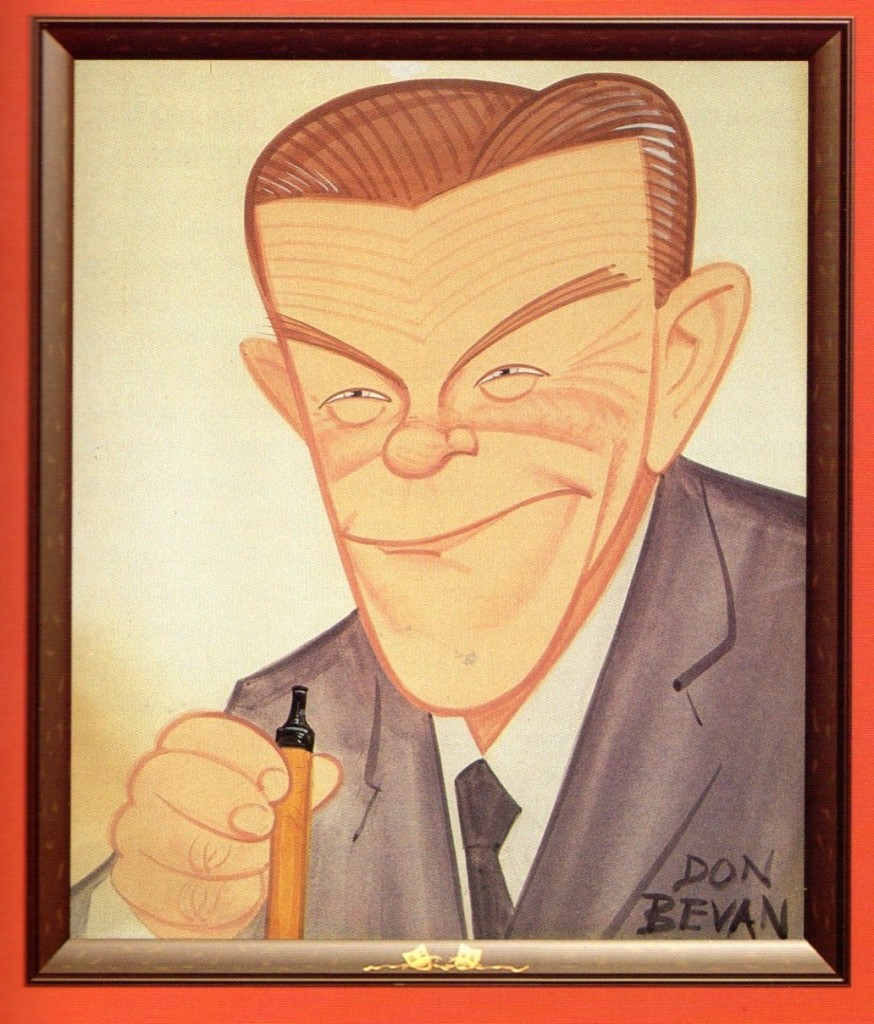 3
George Burns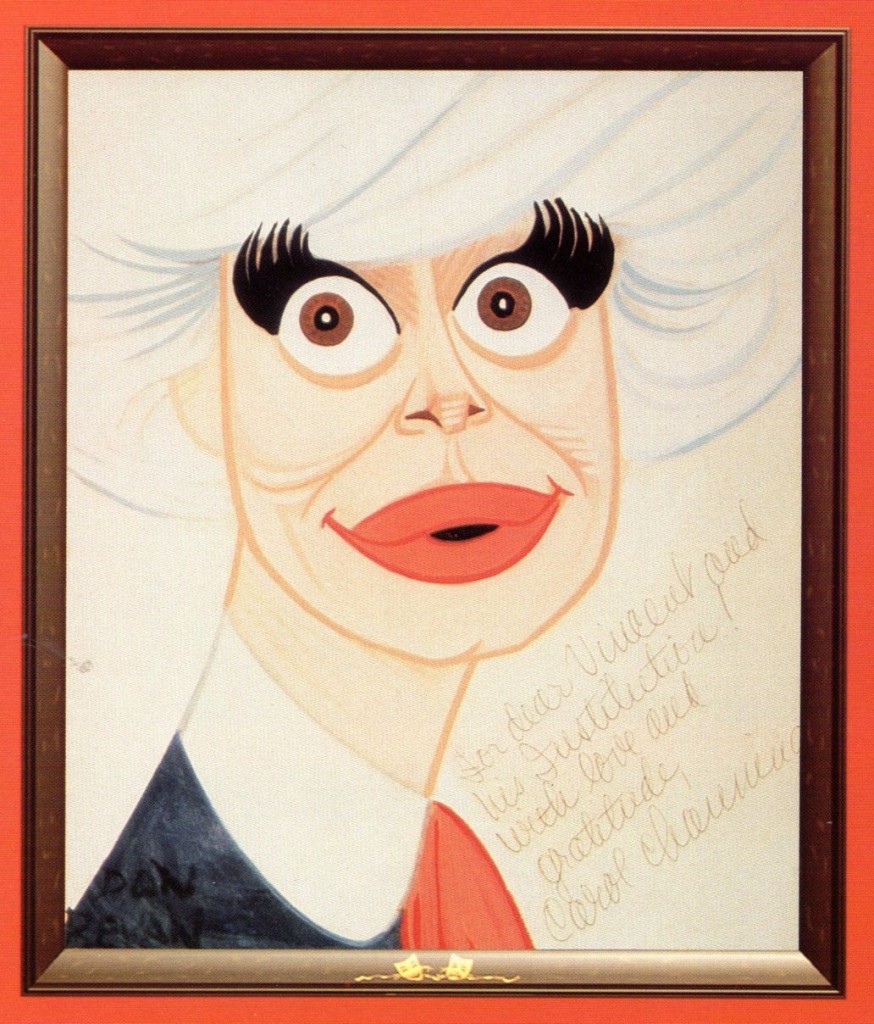 4
Carol Channing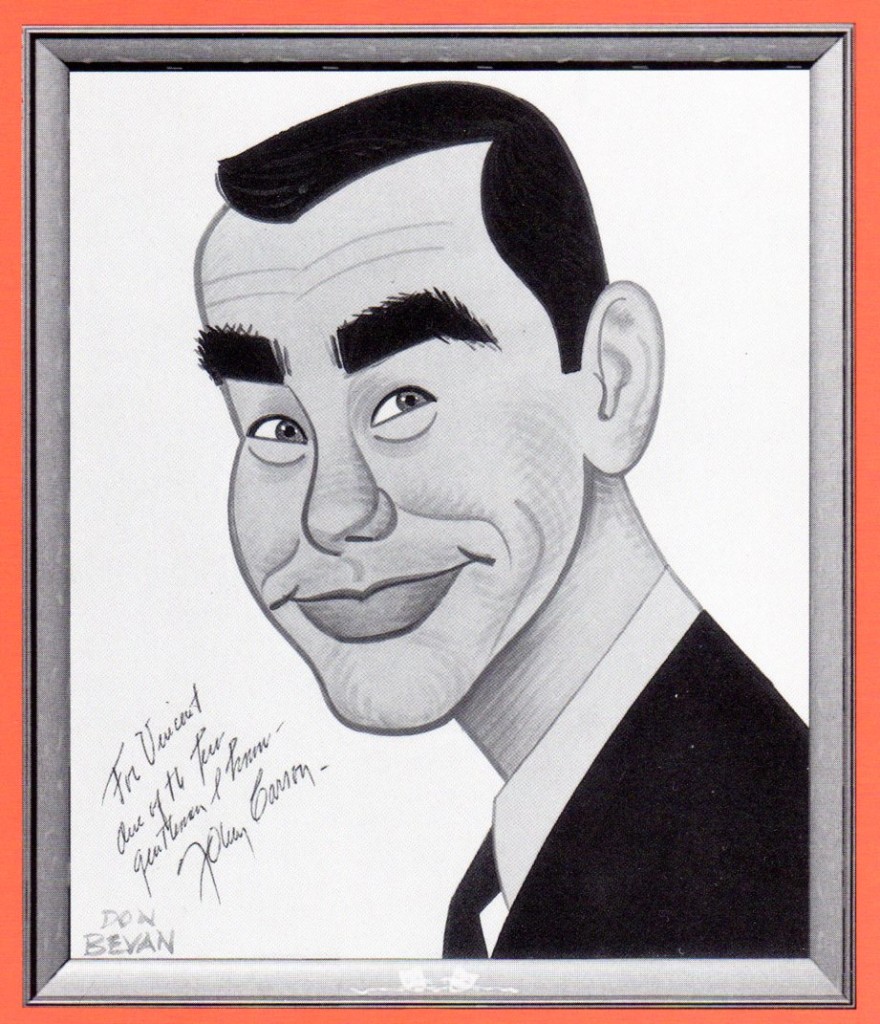 5
Johnny Carson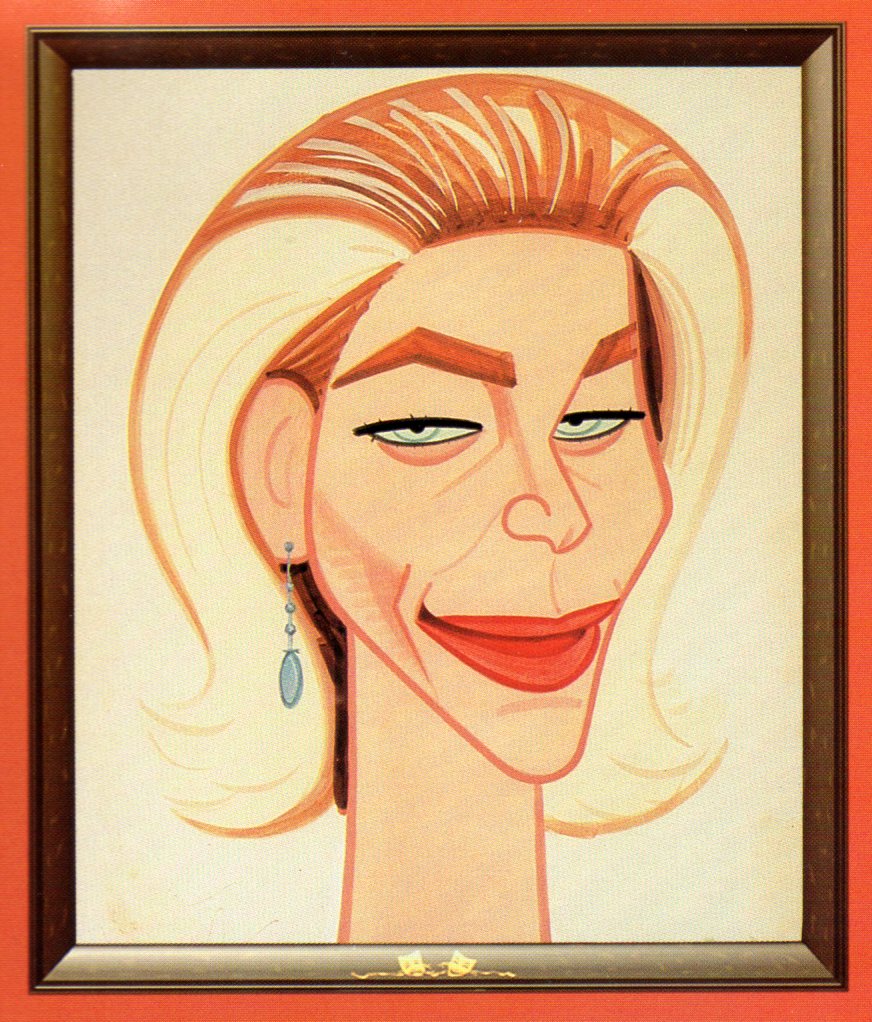 6
Lauren Bacall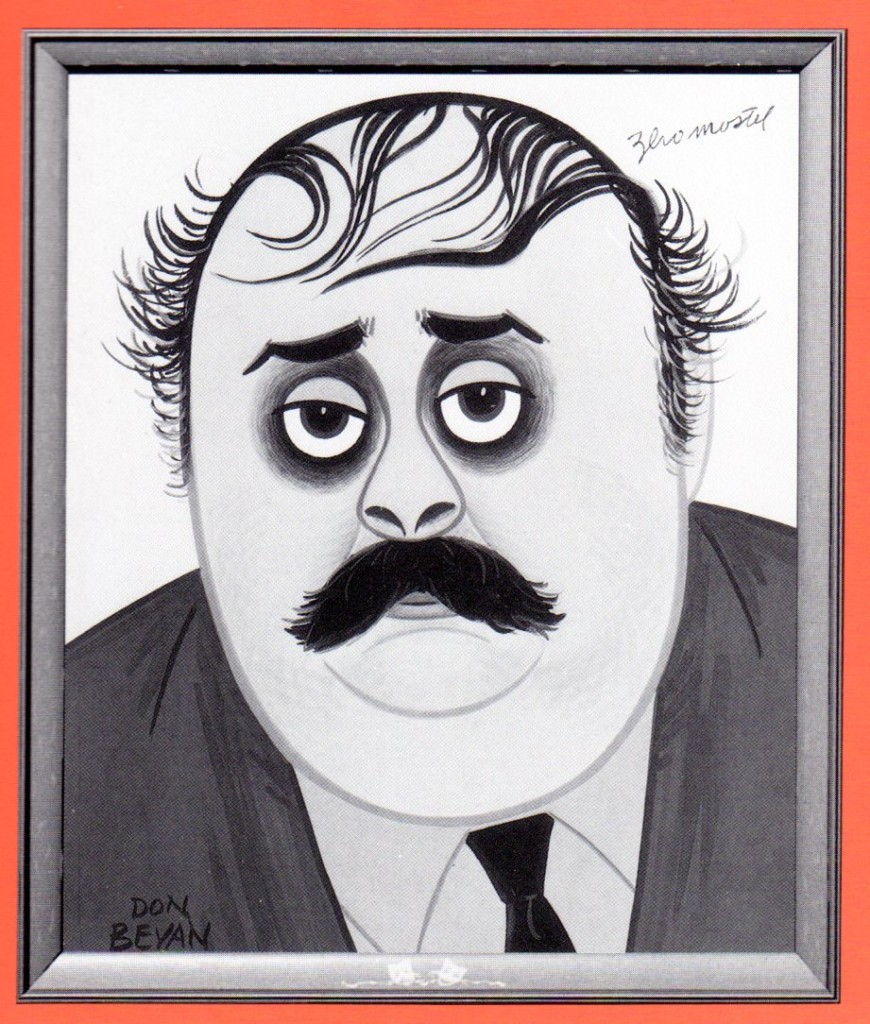 7
Zero Mostel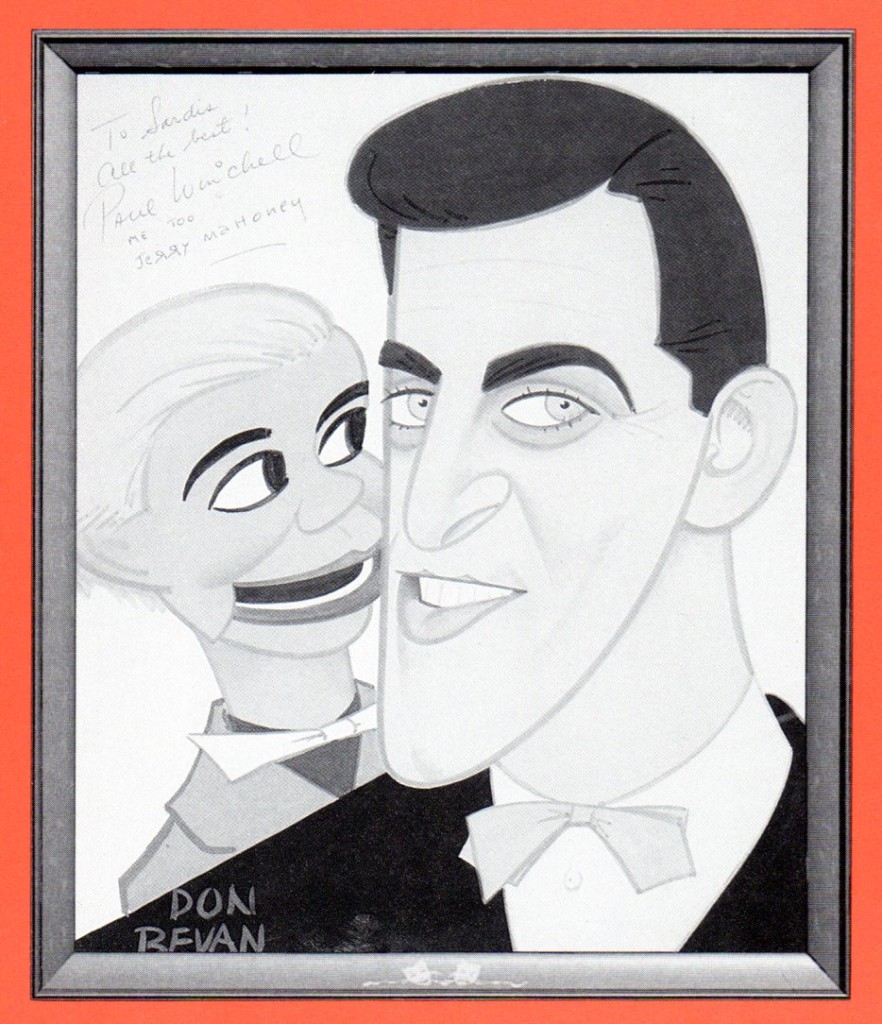 8
Paul Winchell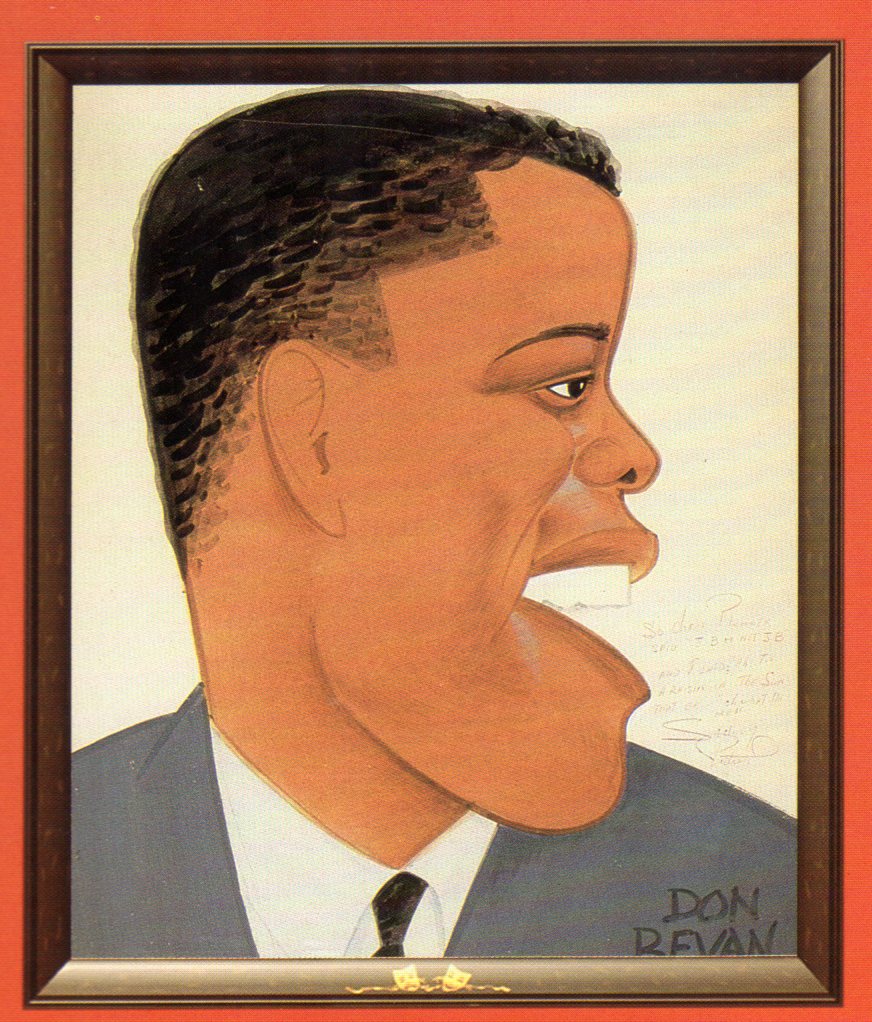 9
Sidney Poitier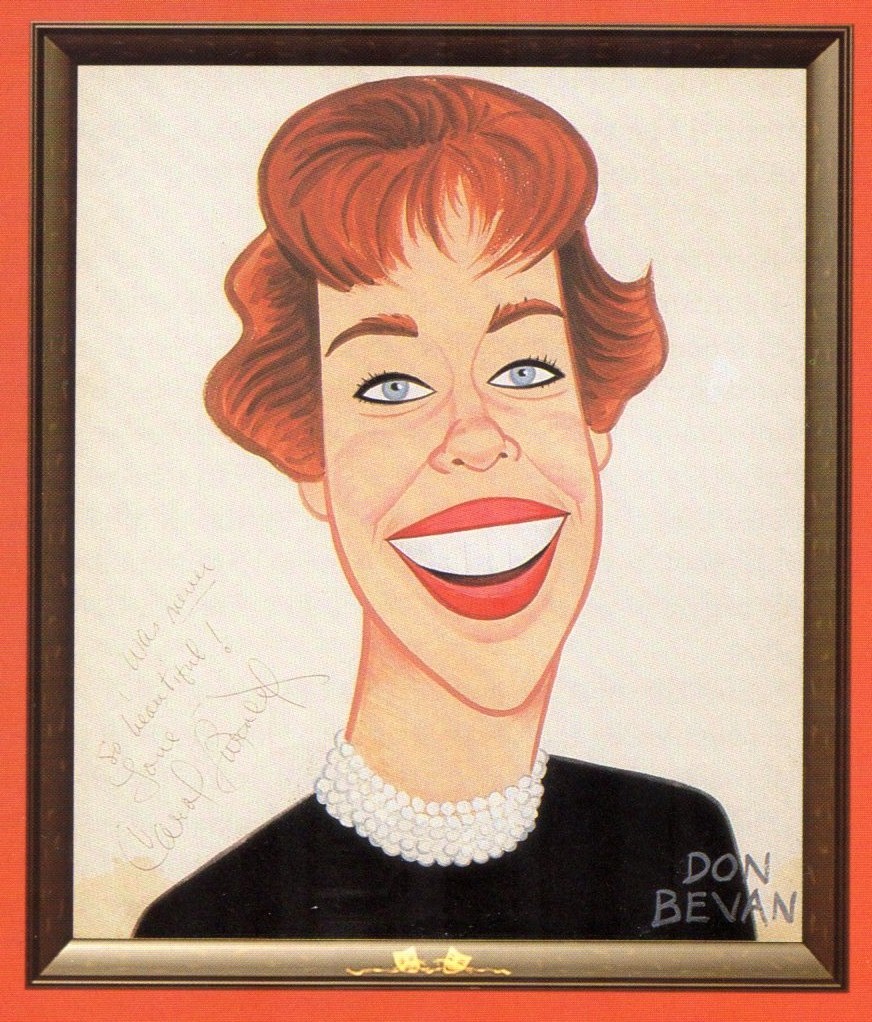 10
Carol Burnett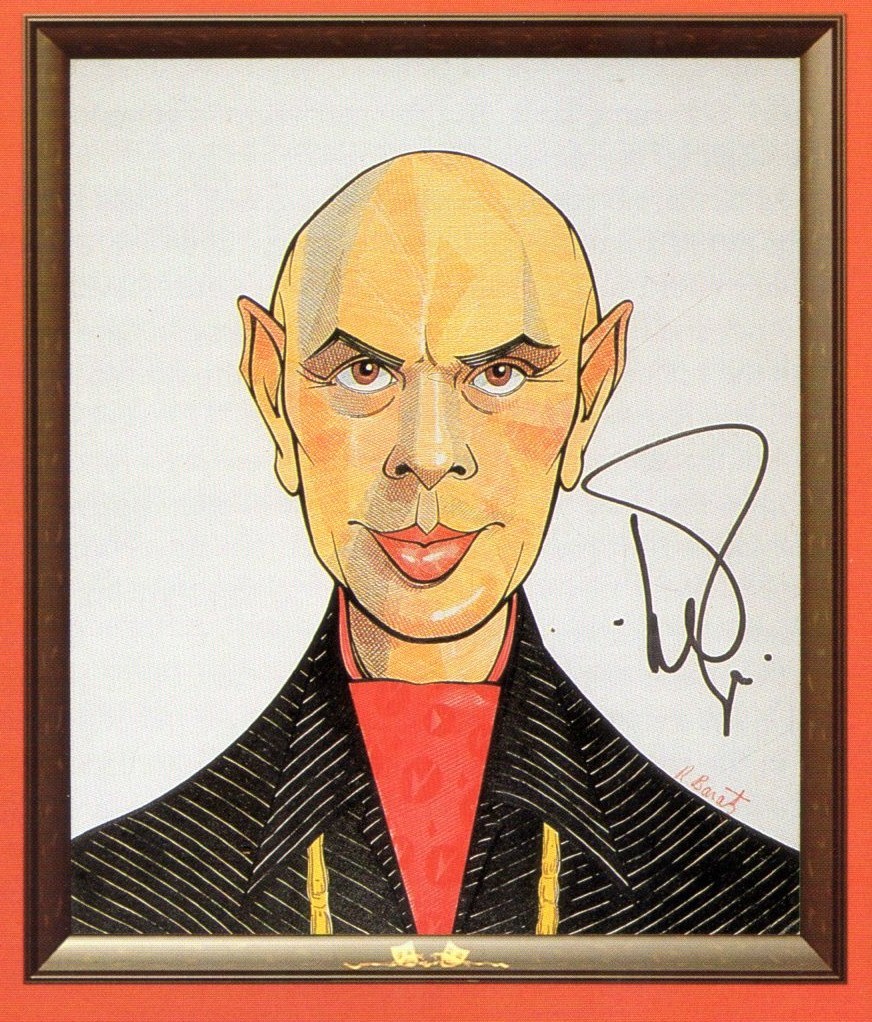 11
Yul Brenner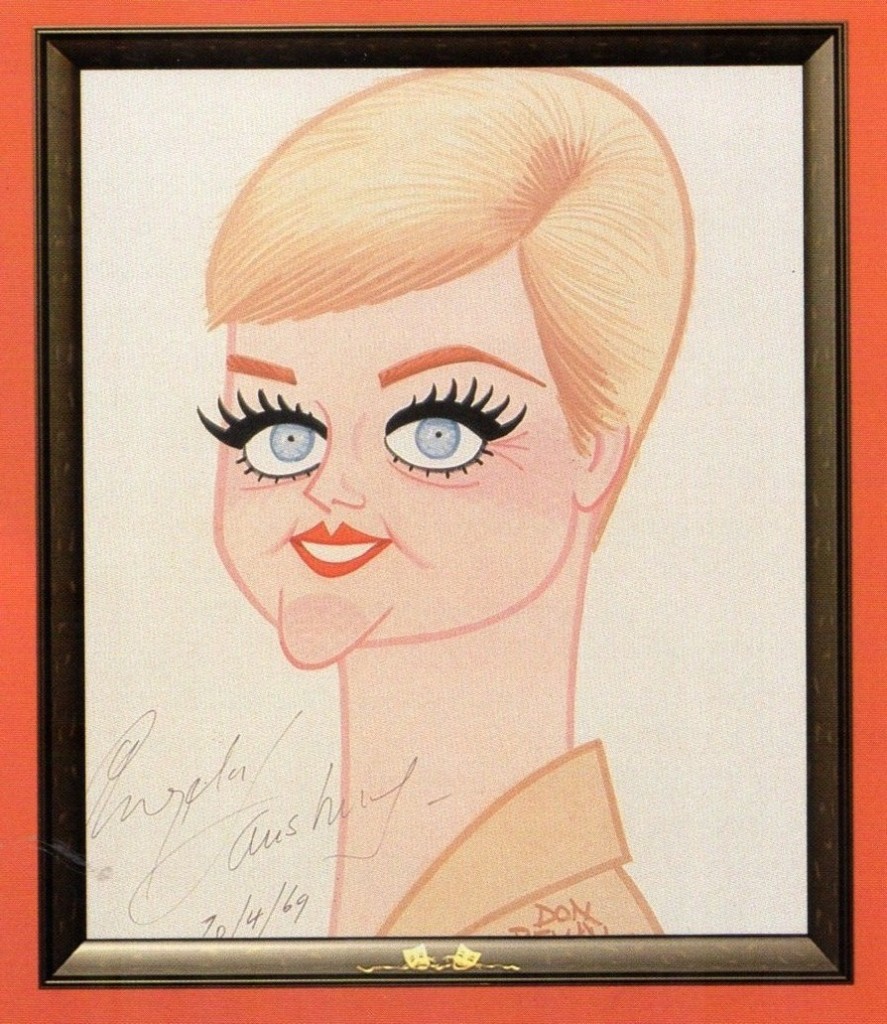 12
Angela Lansbury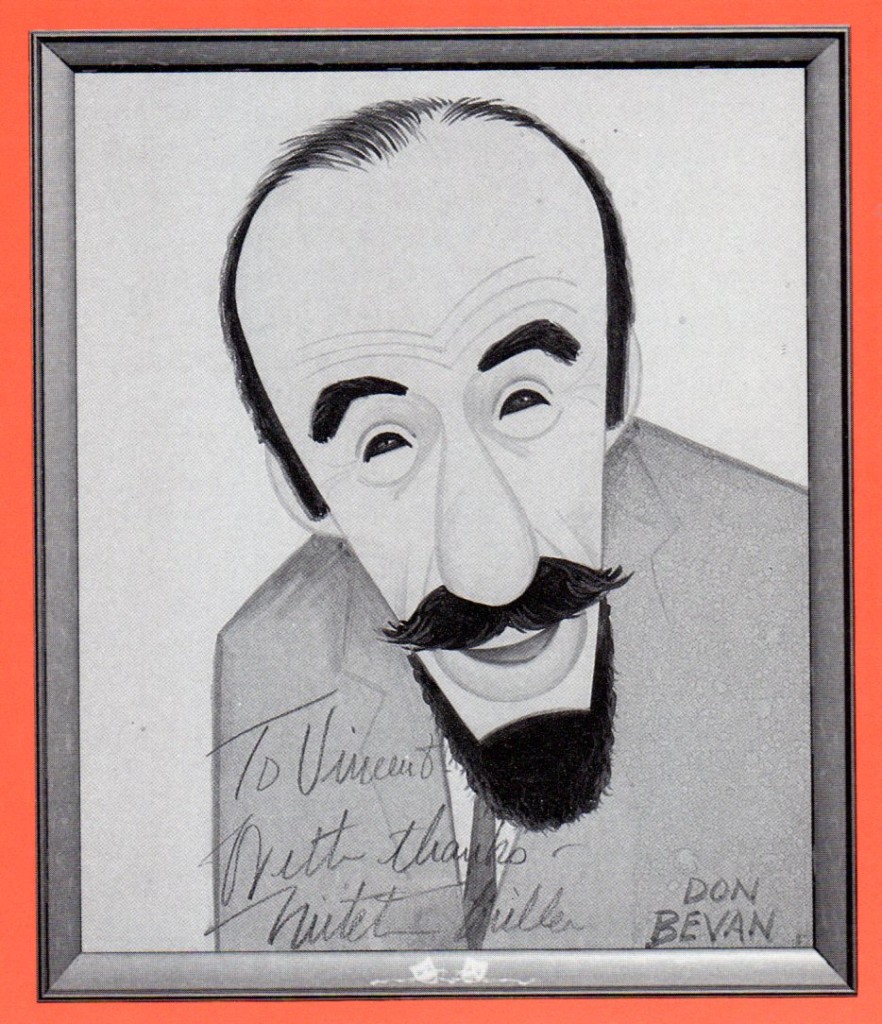 13
Mitch Miller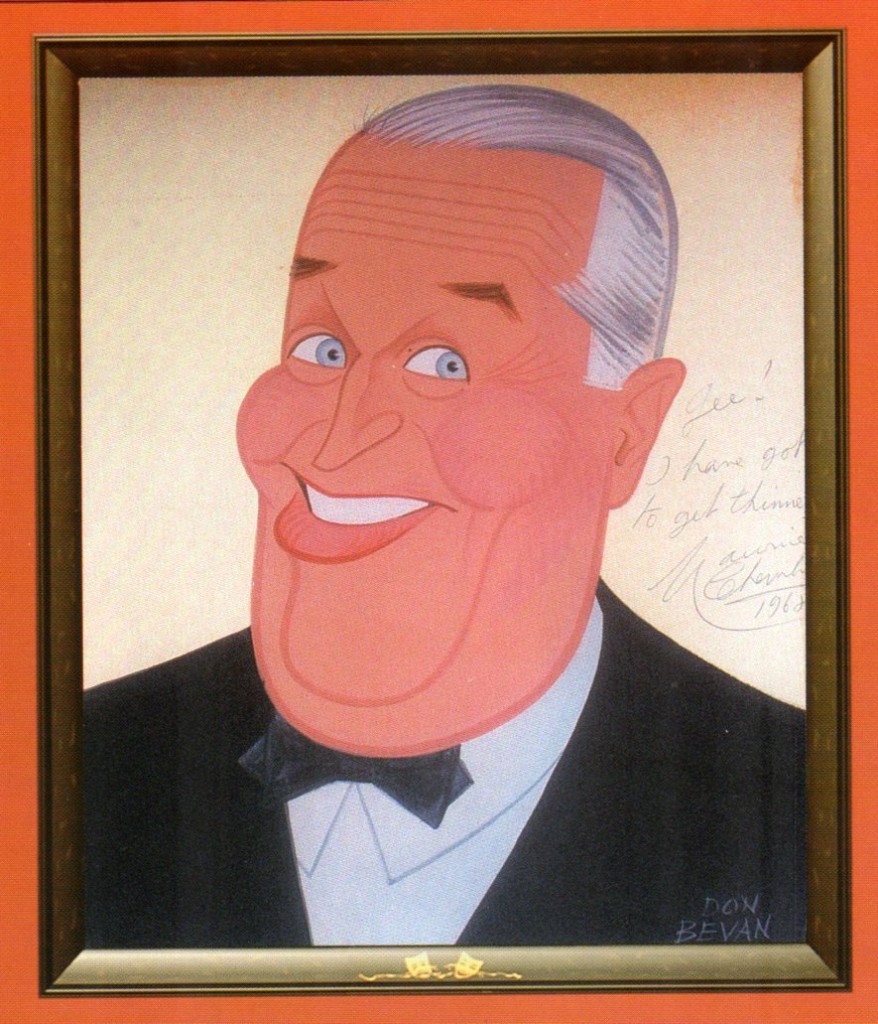 14
Maurice Chevalier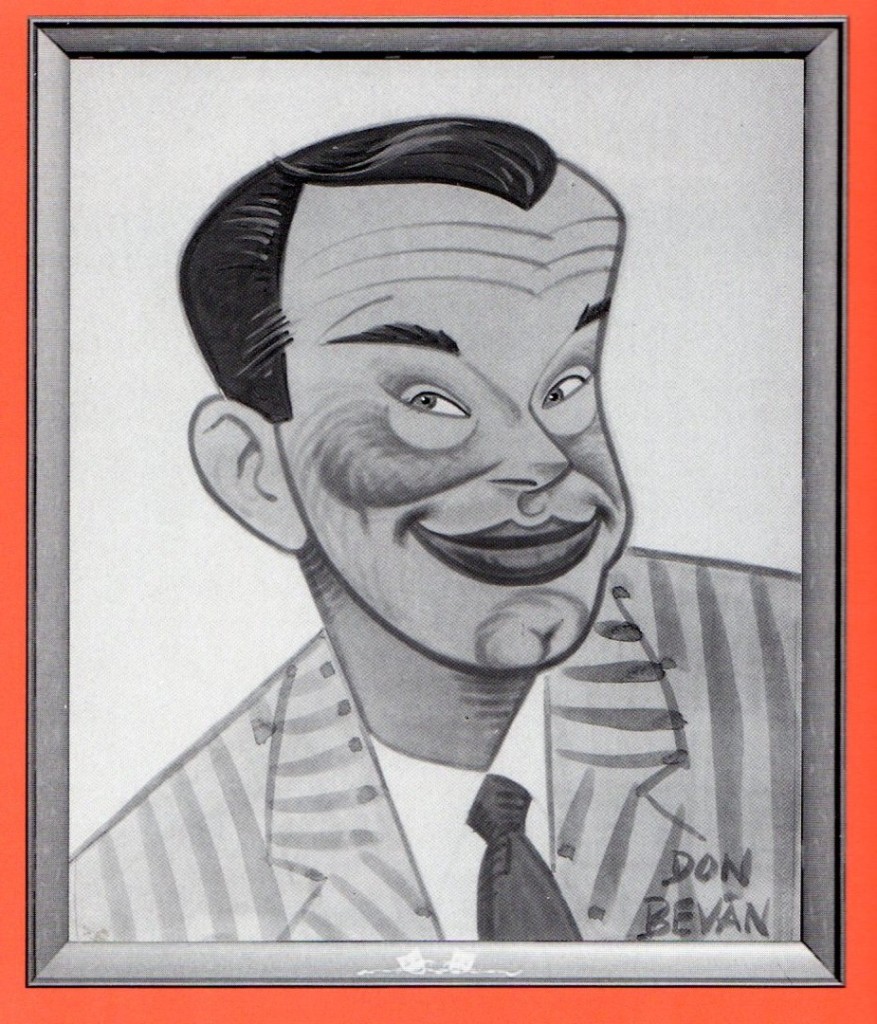 15
Jack Paar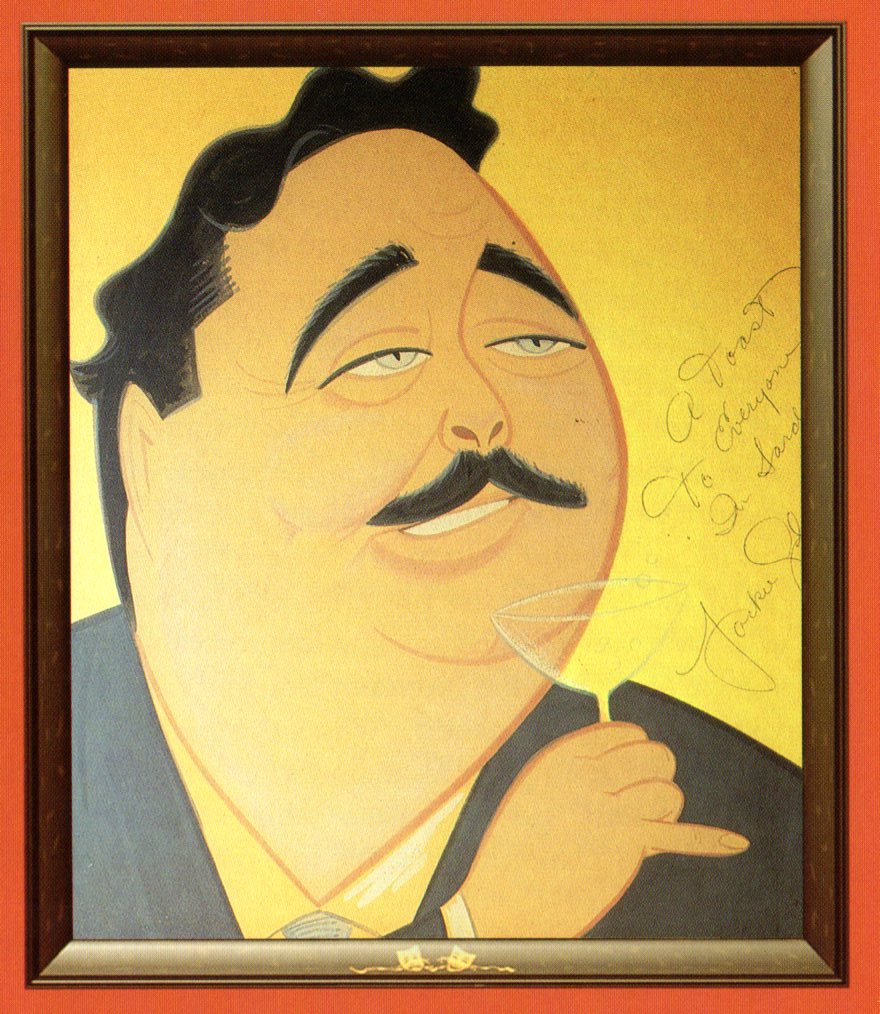 16
Jackie Gleason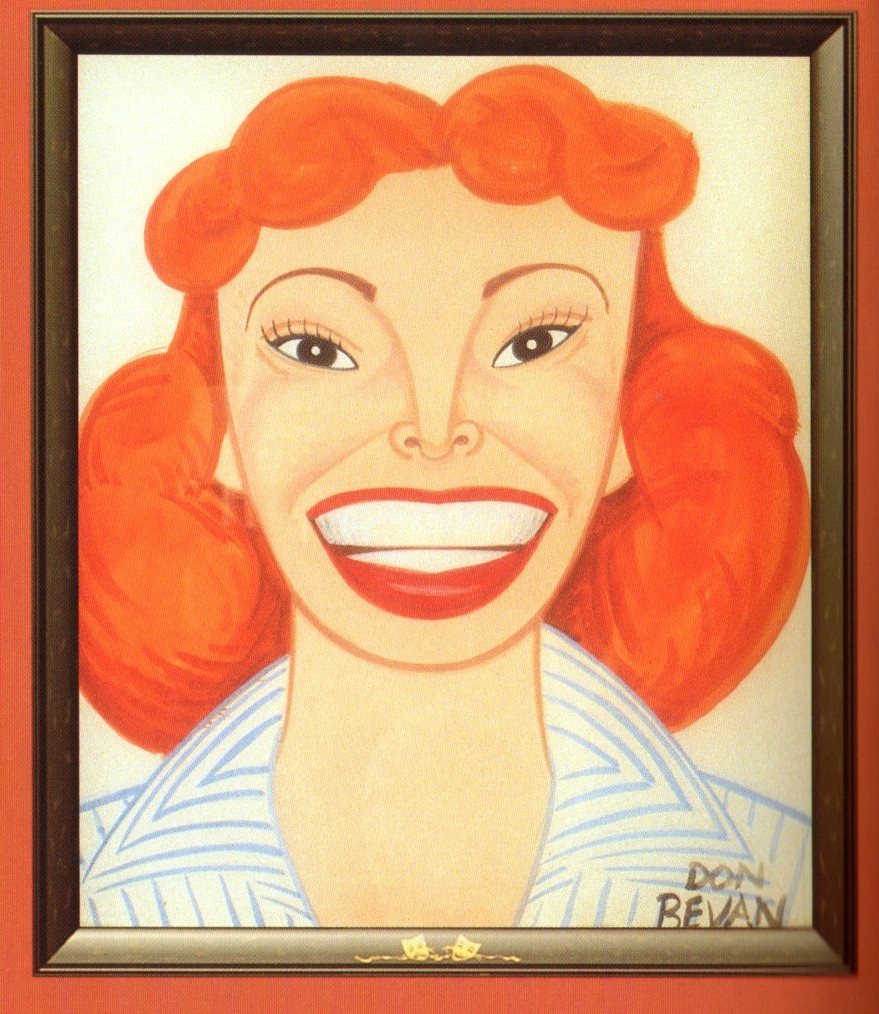 17
Audrey Meadows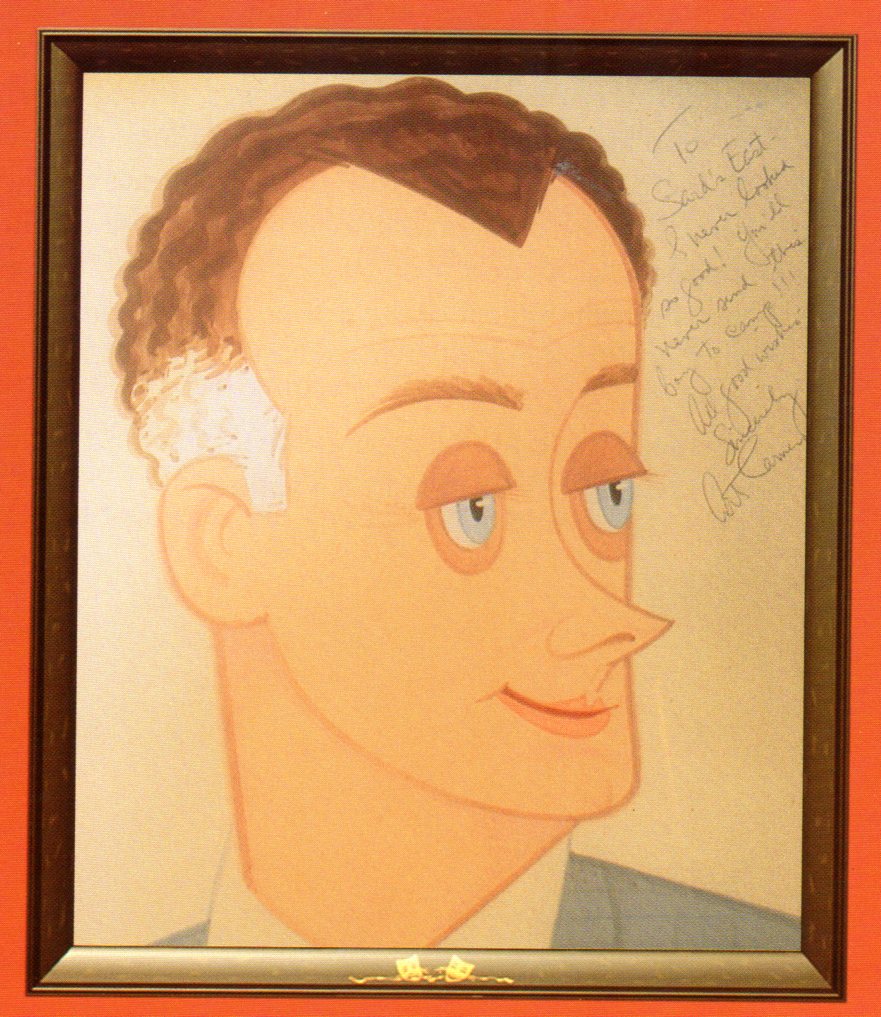 18
Art Carney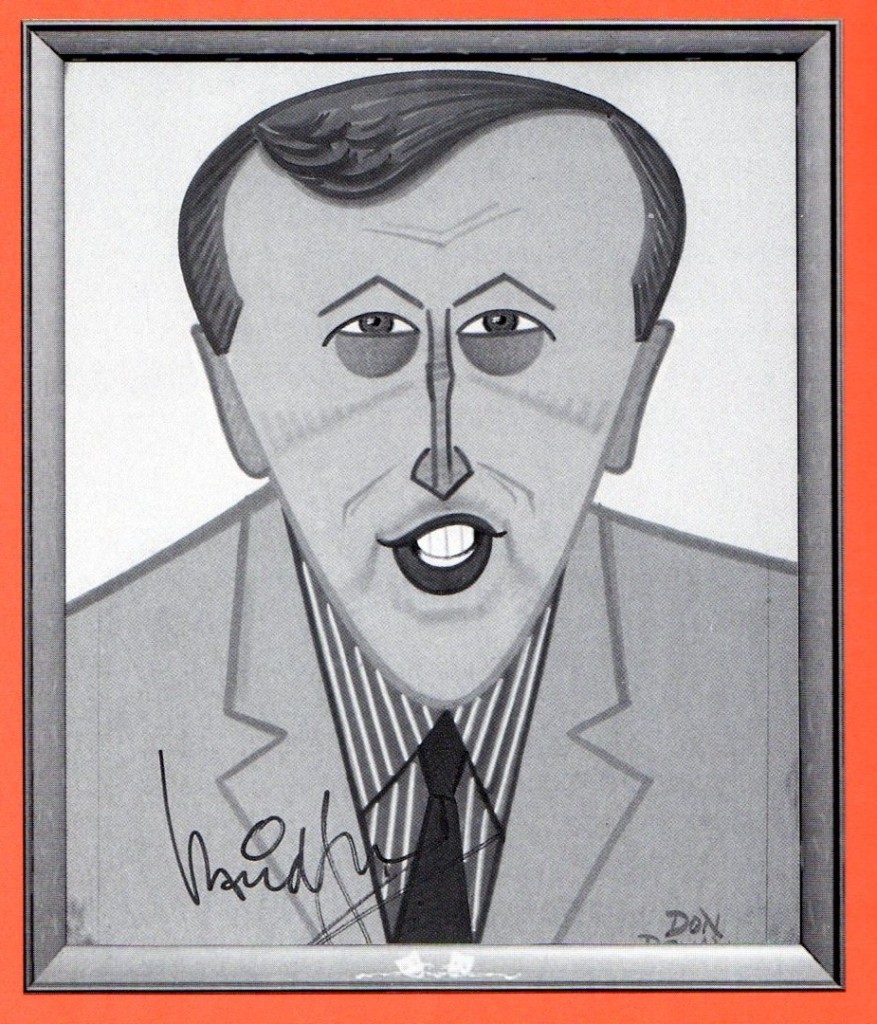 19
David Frost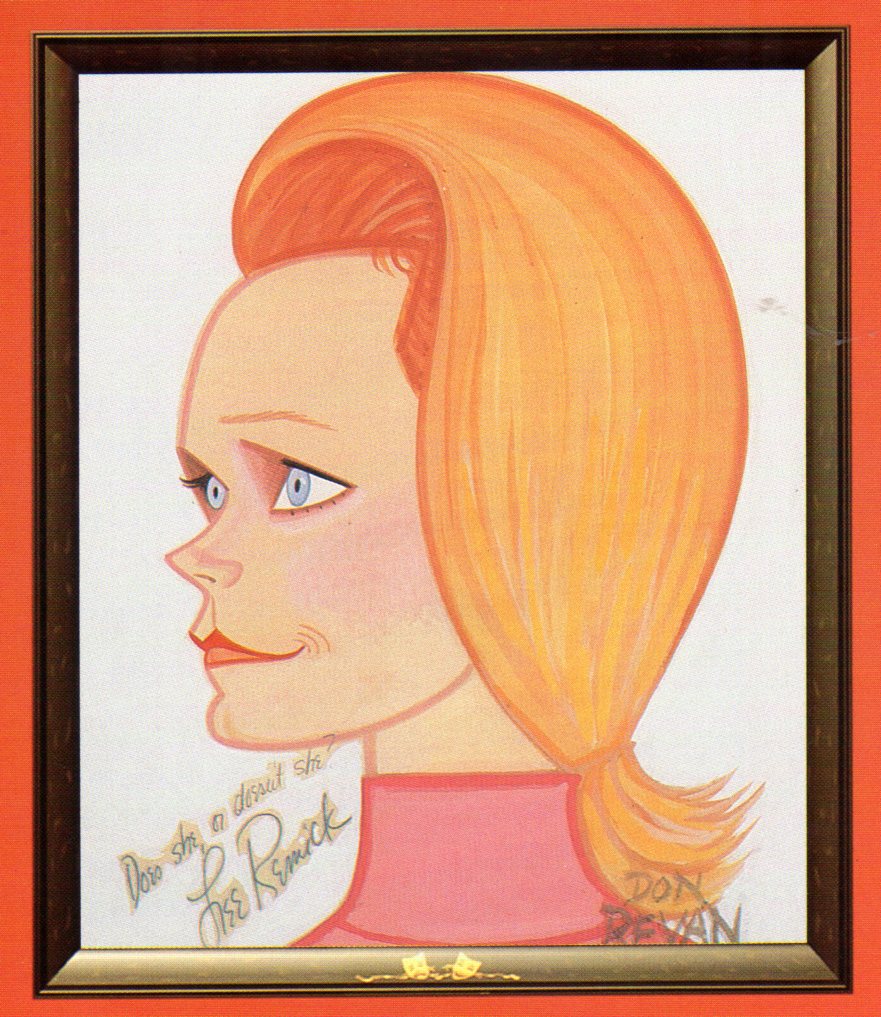 20
Lee Remick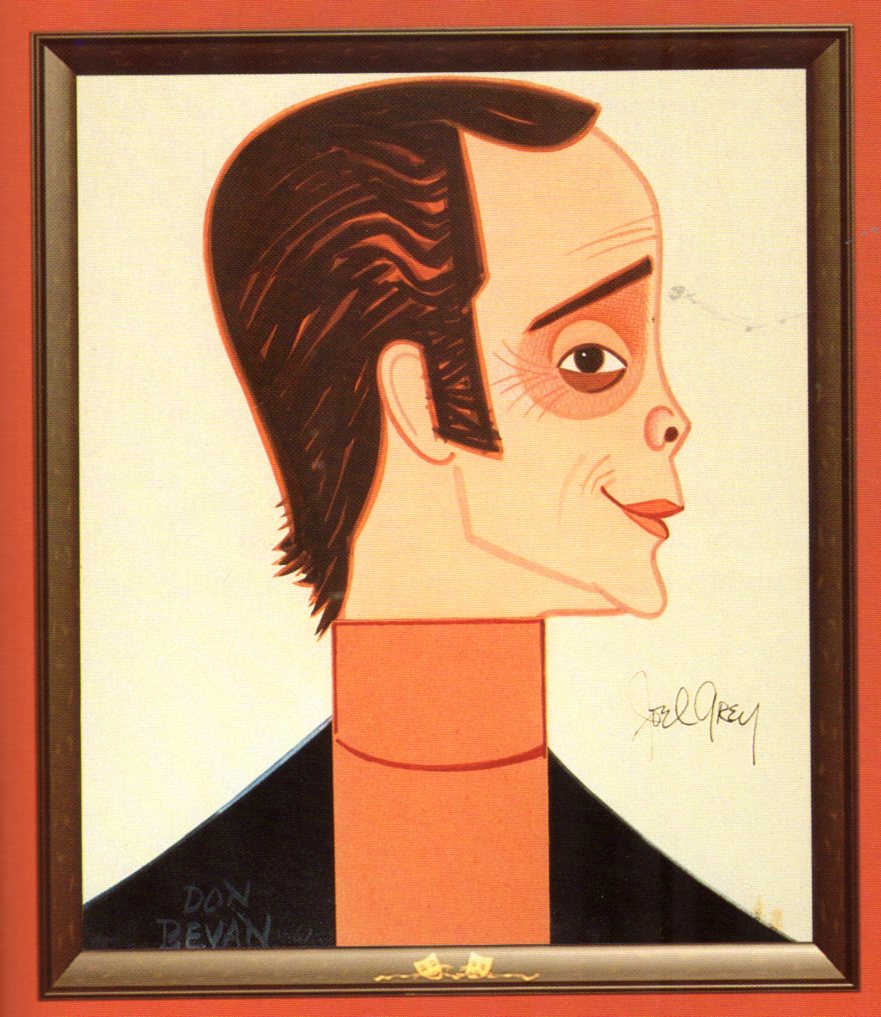 21
Joel Grey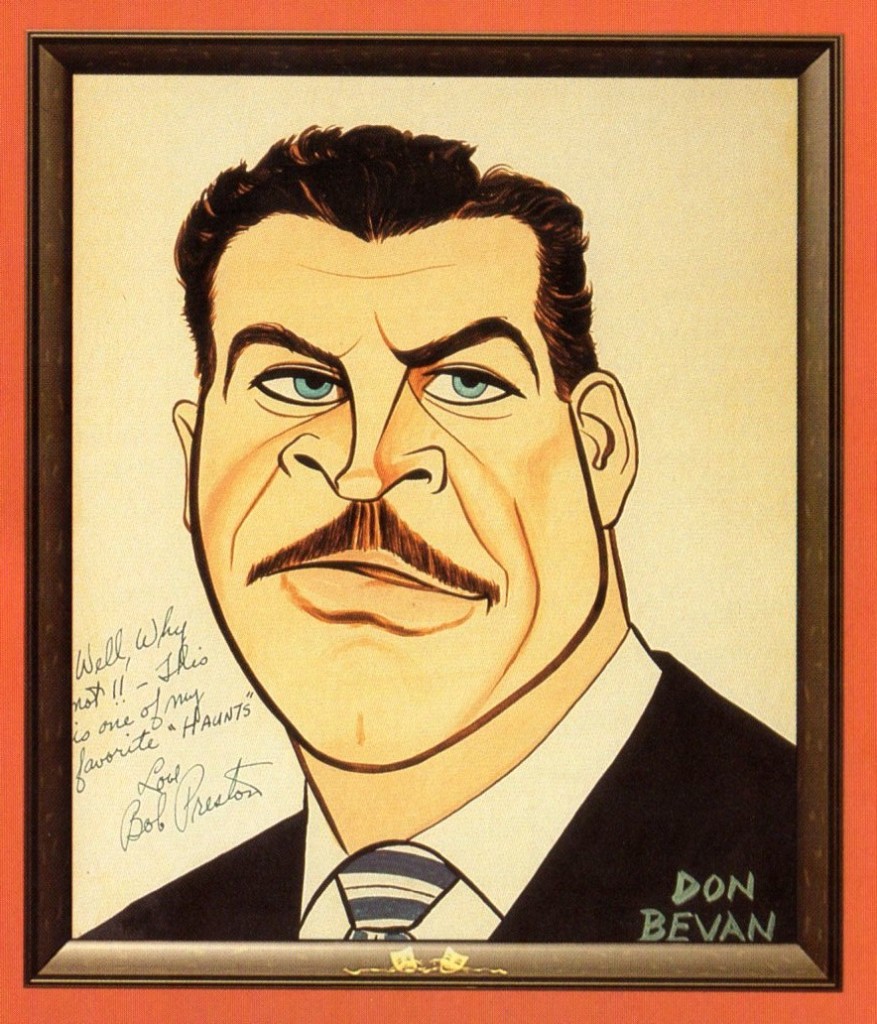 22
Robert Preston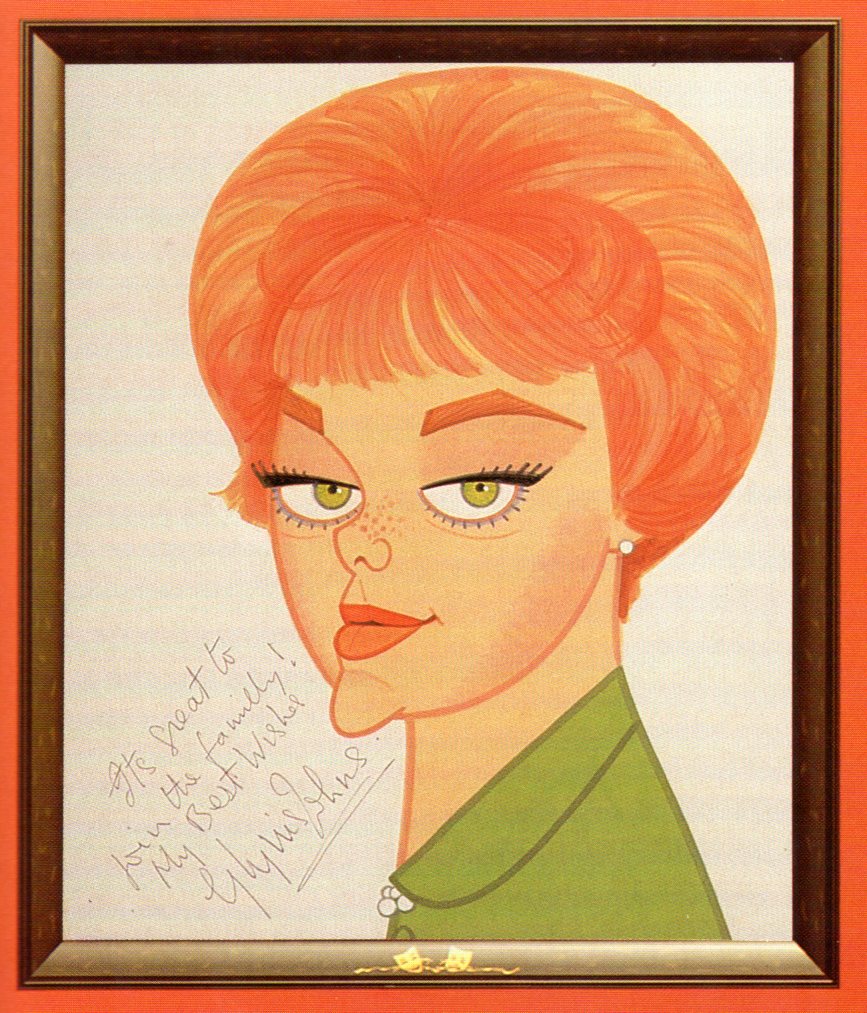 23
Glynis Johns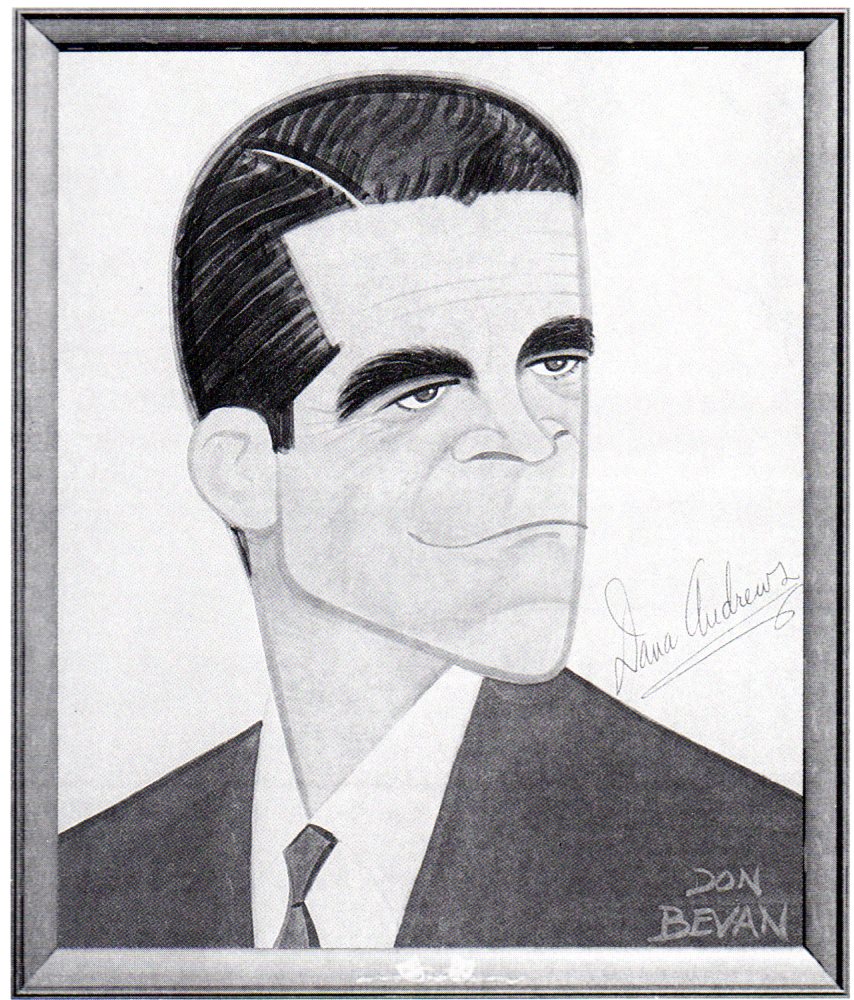 24
Dana Andrews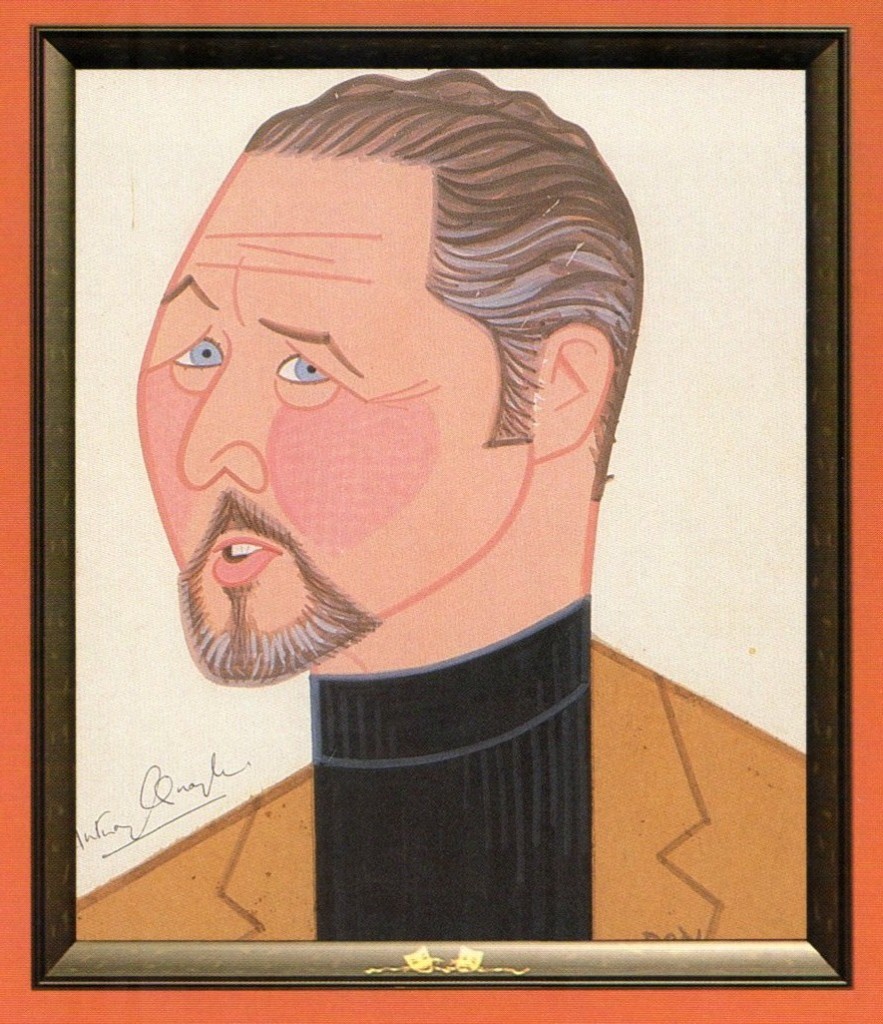 25
Anthony Quayle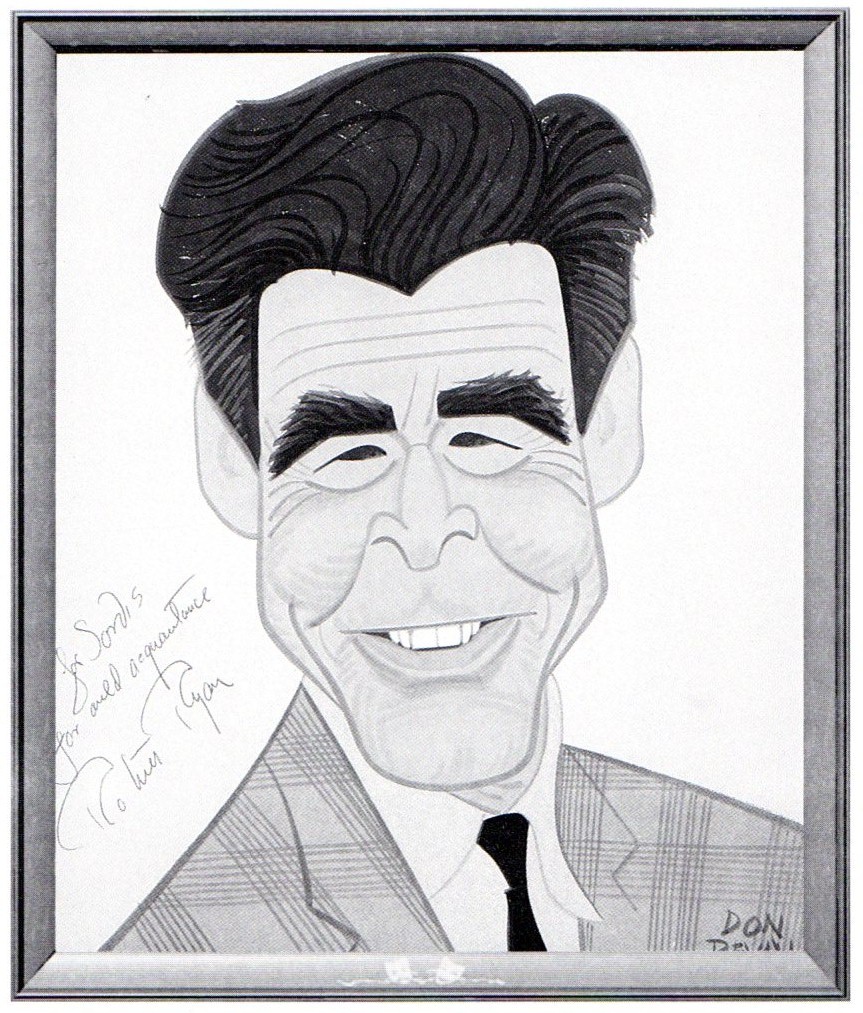 26
Robert Ryan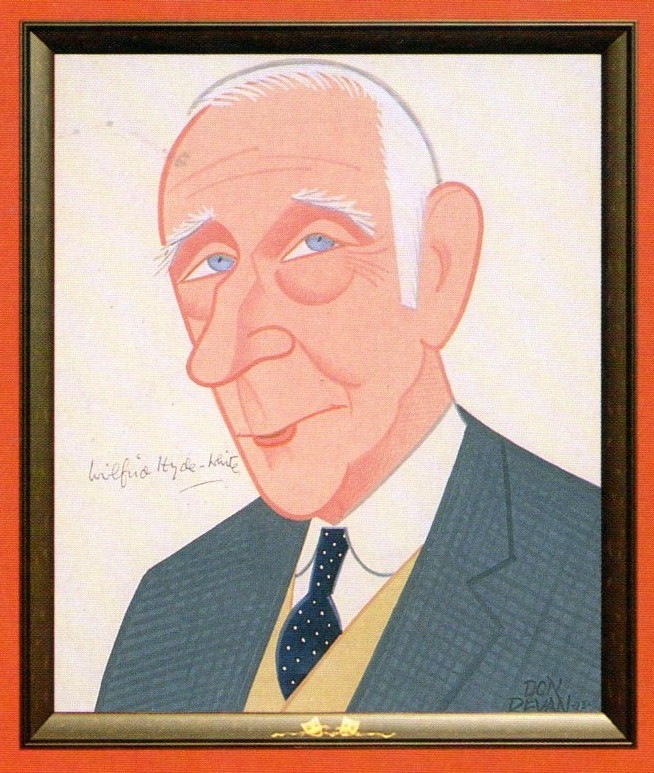 27
Wilfred Hyde-White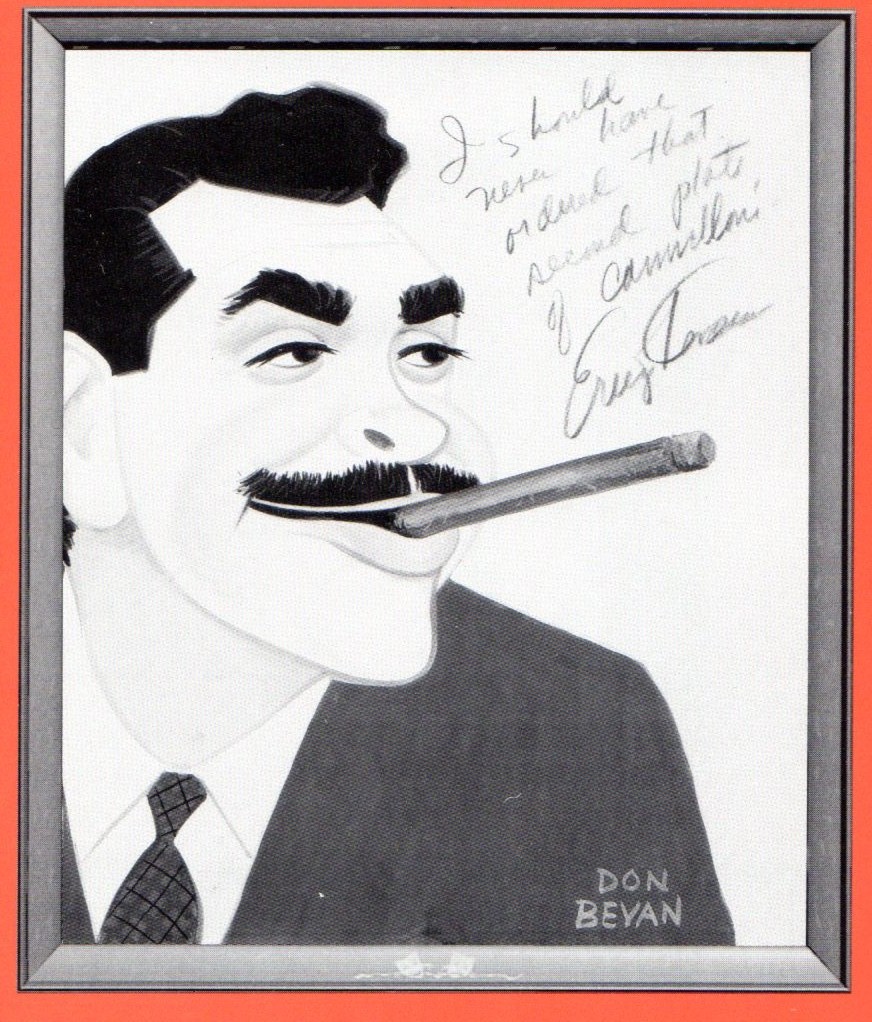 28
Ernie Kovaks
8 Responses to "Sardi's Caricatures"
Leave a Reply