Commentary 31 Dec 2005 08:10 am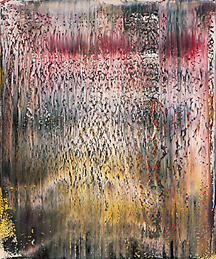 I 'm glad to have completed my list of inspirational sources for the past year, but I have to admit, it wasn't totally honest. This is an animation site, so I listed animation sources and sites. A lot of my inspiration comes from other than animation source material.
Off the top of my head I can quickly think of these: Elizabeth Murray's show at MOMA, Werner Herzog's Grizzly Man, David Lodge's book Author, Author, Gerhard Richter's paintings at the Marian Goodman Gallery, a revisit to Kristof Zanussi's film Contract, Scott Elliot's direction of the Mike Leigh play Abigail's Party, Paddy Doyle's book Oh Play That Thing, HBO's Rome, a book of Sue Coe paintings I found locally for $5, the musical See What I Wanna See by Michael John LaChiusa at the Public Theater, Ang Lee's heartbreakingly beautiful direction of Brokeback Mountain with a brilliant acting performance by Heath Ledger.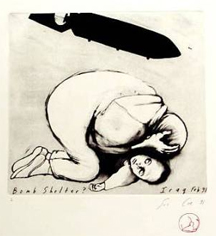 These were all in the last six weeks. Not all of them were really works of art, but in all of them I was able to draw something that made me think differently or get more excited about the work I was doing. New York just keeps coming at you and offering more and more.
I guess an observation here is that I look outside of animation more than I look inside to find art; so little comes from within. Too many people are regurgitating scenes, animation, styles and art from past films. It's OK to borrow, but it gets to feel that most of animation is a caricature of other animation, not life. I can hope it'll change at least a bit.
One Response to "Inspirational Sources"
on 31 Dec 2005 at 9:45 am 1.John Celestri said …

Hi Michael,

I agree 100% with your observation, and would like to make one addition — the importance of having a script worth animating. Even if the animators were the greatest since Bill Tytla, animation is going to continue chasing its tail and going over the same territory until there are writer/producers who value the art form. There needs to be an infusion of writer/producers who don't think that the animated film is a 2nd rate stepping stone to landing a "real" movie deal.

I'm involved with such a group of people, so I know they exist.

Happy New Year!
Leave a Reply