Animation Artifacts &Books 15 Aug 2006 08:10 am
The following is another group of photos from my copy of Harold Turney's book "Filmguide's Handbook to Cartoon Production" which was made up the last two postings on this site. The remainder of the photos shows some model sheets and audio effx and technical people at work. I will probably post those tomorrow. Here's to more people to identify.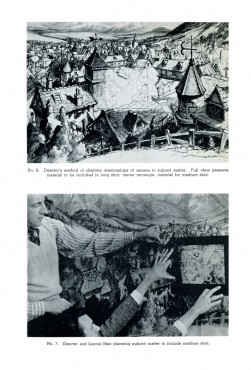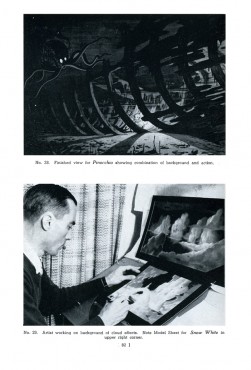 (Click on any image to enlarge.)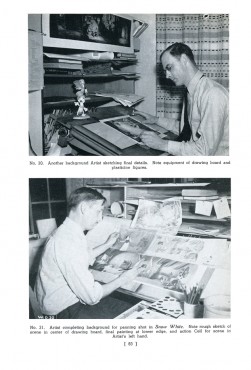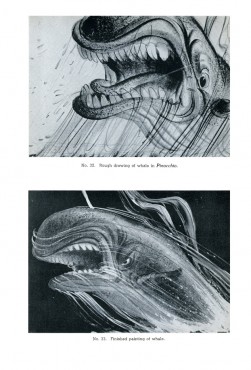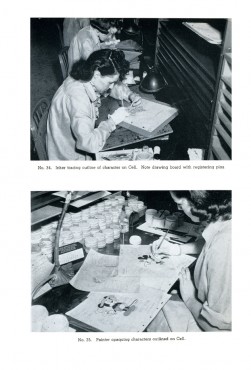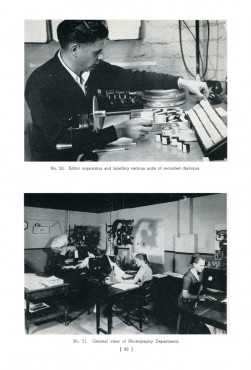 The bottom right photo shows pencil test camera operators at work. Nice to see a female filming, though a subsequent photo in the book shows a woman at work on final animation photography.
3 Responses to "Turney 3"
on 19 Aug 2006 at 1:16 pm 1.Nancy Beiman said …

#30 is Ken O'Connor again. He had a special device on his desk to hold pencils at the same height no matter how short they were. These can clearly be seen in the photo. Ken told me that when he went to demonstrate the device for Walt everything went rather wrong, which meant that there were never any others made.

on 19 Aug 2006 at 1:18 pm 2.Nancy Beiman said …

Mike, if you can send these pictures to Mary Alice O'Connor she will probably be able to identify everyone else for you. She's quite happy to receive company too!

on 19 Aug 2006 at 1:18 pm 3.Nancy Beiman said …

and i would love to have a copy of this entire book! What a treasure trove!
Leave a Reply