Animation Artifacts &Books 14 Aug 2006 06:42 am
Here are a couple of provocative articles about animation:
- The Cartoon Conundrum. A NYPost article about the marketability (or not) of star voices in animated films. here
- A British article about the rise of "Adult" themed animated features. here
The Turney Book
- Continuing yesterday's post, there are a number of photographs in Harold Turney's "Filmguide's Handbook to Cartoon Production.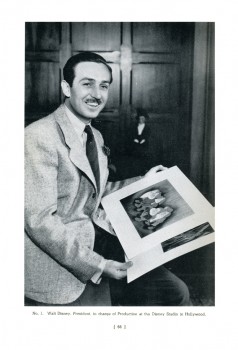 Many of the photographs are unique to this volume, and I wasn't able to scan more of them yesterday.
It's an odd little book, held together with two staples. However any publication on the animation process was a rarity in 1940. Aside from the Lutz book and Nat Falk's book on Terrytoons, there's little more.
The book includes this dedication: "Cartoon Production" is herewith dedicated to all teachers, club group leaders, and librarians as an enduring aid in answering the oft-repeated question, "How are cartoons made?" – H.T.
I don't know where the book was sold, though I do know that many of the people in the studio were given a copy. It seems to have been part of a subscription offering. I find it a bit odd that you don't see many copies of it around. This is the only copy I've ever seen.
I'll post more of the photos tomorrow.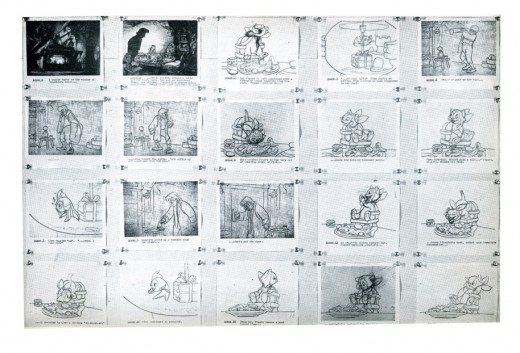 (Click on any of the images to enlarge.)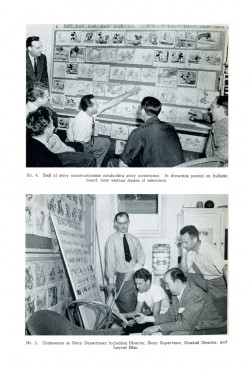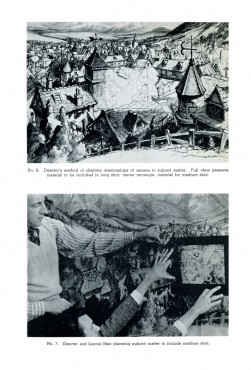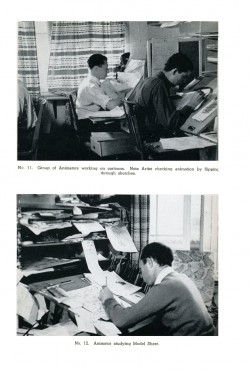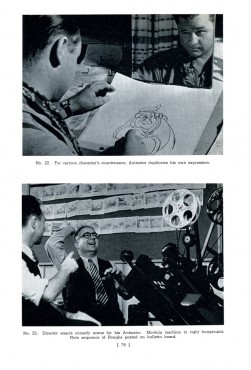 Just above, the photo on the upper left shows two animators. I believe the animator on the right is Norm Ferguson. I'm not sure who any of the others are though I would guess the director at the movieola in the photo on the lower right is Jack Cutting, director of The Ugly Duckling (the pictures behind them), who appears in yesterday's post.
If anyone out there can identify any other of these artists, please leave a comment.
8 Responses to "Turney 2"
Leave a Reply